How to save space when you pack for your motorhome trip
There are many joys to be found on a motorhome road trip, but there's something about taking your accommodation with you that really makes the experience special. In addition to having everything you need in one handy vehicle, you can pack exactly what you want, how you want. Of course a campervan, while often spacious, will never be your home living room, so it's good to have some packing tricks and space saving tips for your motorhome holiday. Here are a few gems advice we have picked up over many years of campervan travel.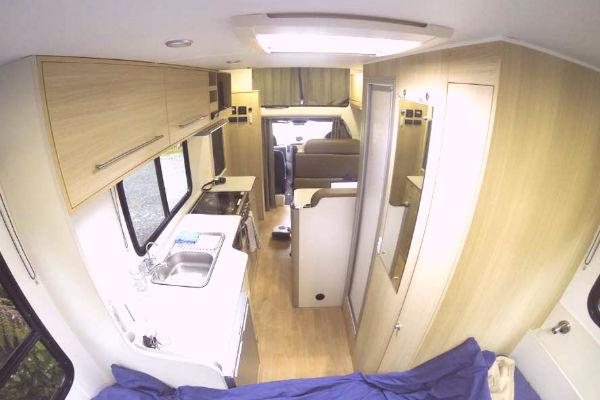 1. Find out exactly how much space you have.
It's good practice to go through the facilities and specs of your campervan hire to see what storage is available, and what the spaces are like. You may find the configuration won't allow for large bags or bulky boxes, but will allow for many smaller pieces of soft-shell luggage. The refrigerator may be on the small side but the cupboards could have ample space. It's much better to know before you go, so you're not missing out on items you could have brought, or bringing everything but the kitchen sink.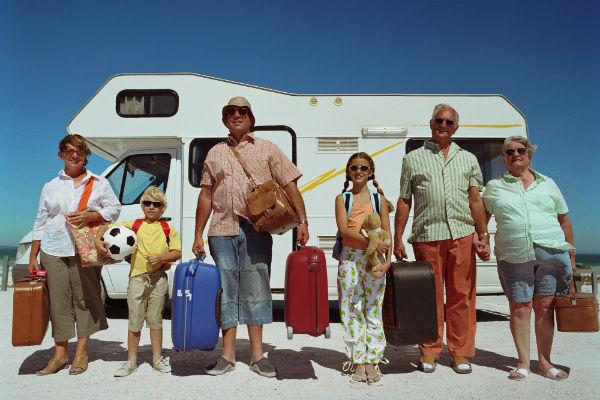 2. Be realistic about what you need.
Now that you know how much space you have, you should have a better idea of what will fit. Equally as important to remember is that just because it will fit, doesn't mean you should make it fit. With that in mind, here are a few items to bring and some to definitely leave to avoid unnecessary stress:
Bring
Soft luggage: this makes it easier to maneuver and store in different spaces.

Ziplock bags: handy for food and small items which would otherwise be misplaced.

Air tight containers: for food, small items, or pack as a first aid kit.

Water bottles: handy for excursions and staying mobile.

Soft-shell chilly-bin or cooler (rather than bulky plastic): great for keeping your drinks and refrigerated items cool on day excursions.
Leave
Heavy books: choose a paperback over a hardcover, or take an eReader.

Laptop: cpt for a smaller device such as tablet to save room (and discourage you working on your holiday!).

Pre-packaged drink bottles: con't try to take them all from the beginning; they're heavy and take up valuable space. Pick up your favourite drinks along the way, a bottle or two at a time. Refill your reusable water bottles with one source.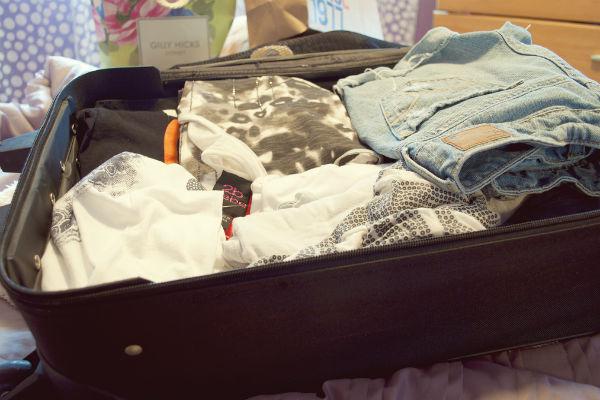 Image: Gabriela Pinto
How to pack: your clothes
Before you start cramming your top 10 favourite t-shirts into your suitcase, remember to check the weather and really consider the activities you will be doing. You may not need as many items as you think. Here are some packing tips to save space on your motorhome road trip.
Make a pile of all the clothes you want to take, and then halve it.

Take one "nice" outfit in case you head out for dinner.

Choose items that you can mix and match.

Minimise the amount of shoes you take. Store them along the edges of your suitcase, or flat in the outer pockets. Gain more luggage space by rolling and stuffing socks into shoes.

By rolling your clothes rather than folding, you'll be able to pack more things in, and take a smaller bag.

Decant your shampoo, conditioner and body wash into smaller bottles. Store all of these in a stackable box or in a waterproof bag.

Consider purchasing a travel packing cube or two for ultimate organisation within your bag, or try compression bags.
Remember you can do laundry while you're away. Make use of a sunny day by washing clothes at campsites (be aware of other travellers as you do so); many RVs come with a clothesline, but pack some rope and pegs in case you need the extra line. Alternatively, stop in at a local laundromat on your way through town.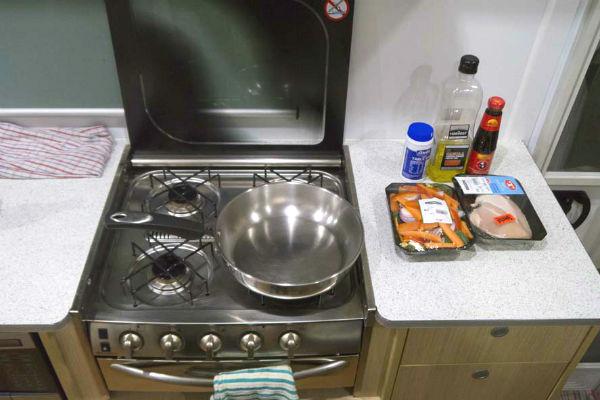 How to pack: food
Most motorhomes are stocked with basic cooking utensils and pots/pans, so you likely won't need to worry about that. While there are cupboards on board, it pays to take some additional storage items with you.
Herbs and spices can be bought in small boxes, which you can then place into larger containers with sealable lids.

Tins can be heavy, so if you have to take them, store them in lower cupboards to avoid falling mishaps. Alternatively, remove food from the tins and store in airtight fridge containers, if space allows.

Keep your fridge orderly by pre-chopping vegetables and placing them in stackable containers or ziplock bags.

Avoid heavy glass bottles and jars. Not only can they be hazardous, they are bulky and take up a lot of space.
Check out 5 Tips for Tasty Motorhome Cooking for some kitchen inspiration.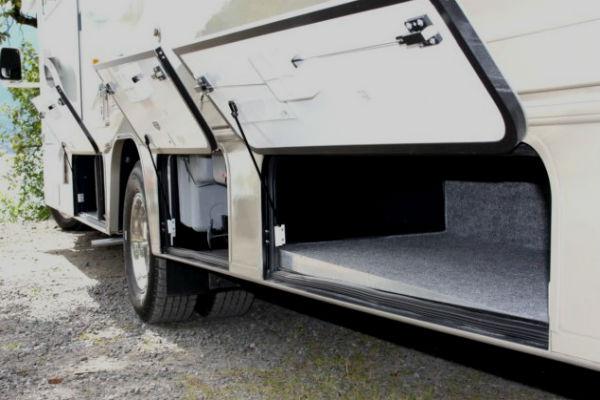 How to pack: sporting equipment
Can't leave your favourite sports equipment at home, even for a short road trip holiday? With a little bit of selective motorhome choosing, you don't have to. Many larger-berth campervans come with externally accessible storage spaces, precisely for holidaymakers such as yourself.
The Maui Platinum River 6-berth campervan has been upgraded to include large external lockers, and the Cruise America Large RV C30 has a storage compartment the full width of the RV, accessible from the outside and located at the rear. These are just two examples, but there are many more out there with fantastic storage setups. These compartments, and others like them, are perfect for storing bigger sporting equipment such as golf clubs, longboards and skateboards, fishing rods, blow up paddling pools for the kids, and even games such as badminton sets.
Remember that you can also place smaller sporting equipment, such as balls, bats and cricket wickets, in a bag inside the RV itself, if you have room among your other items.
Extras
Many motorhome companies have additional features which you can add to your booking for both recreational and practical purposes. Britz, Maui, and Fraserway have both bikes and bike racks available for hire if you plan on hitting the cycle trails. Picnic chairs, snow chains, GPS, and booster seats (to name a few) are often optional additions also. Most of these items won't take up too much room, as they're either outside the vehicle, used on a daily basis, or easily folded and stored in the RV while driving.
Saving space has never been easier
With myriad motorhome options, travellers can create itineraries to suit their most ambitious wanderlust goals. The ultimate family road trip, a surfing extravaganza, or even a golf getaway. It's all at your fingertips with heaps of space and a little smart packing. Where will you go next? Let us know in the comments.
---
---