Choosing the Right Motorhome Rental for your Australian Adventure
To the rest of the world, Australia is shrouded in a certain amount of mystique. Its distance from most of the western world enhances the country's exotic reputation but to be honest, this country has more than enough amazing attributes without taking isolation into account.
Stunning beaches, bizarre wildlife, lively cities and the endless expanse of the Outback make the prospect of a motorhome rental in Australia very tempting for keen roadtrippers. With transportation and accommodation covered in one convenient package, all you have to worry about is which part of this incredible country you want to see next. You can pick up a campervan from any of Australia's major cities, each one offering a vast array of sights and attractions: northern locations can treat you to warm waters and subtropical weather, the centre of the country will astound you with its desolate beauty, while to the south, vineyards, surf beaches and rugged mountain ranges abound.
Compare Options for Australian Motorhome Rentals
Motorhome Republic gathers the very best (and most affordable) campervan hire deals in Australia onto a single easy-to-search site. You can compare and contrast excellent deals from a wide variety of motorhome rental brands and discover the perfect campervan deal for your particular trip.
Planning the Optimum Australian Route
Sydney
Setting out from Sydney on your campervan trip is both interesting and practical. As the most populous and progressive urban center in Oz, there's tons happening amidst the concrete streets. However, the fact that the city is nestled between exciting surfing beaches and the stunning Blue Mountains is what really makes it stand out from other cosmopolitan areas. Sydney is a great destination for any traveler, but is also particularly suited to family trips. Even though you could never run out of things to do in the city, no Australian holiday is complete without also exploring the rural parts of "the wide brown land" in a motorhome hire.
Once you've taken in enough Sydney sights and experiences, it's time to choose your next adventure. If your dream itinerary consists of surfing at amazing beaches, swimming at secluded spots, and grabbing a cuppa at quaint cafes along the way, then just cruise along the coastline. Whether you decide to veer north, ending up in Brisbane, due south en route to Melbourne, or just a short trip 4 hours south-west to Canberra, you're sure to have a brilliant holiday in a camper van. A word to the wise though: Make sure to have roof racks for a surfboard (or at least enough room to keep it inside the vehicle) in case a good deal comes your way along the journey.
By Australian standards, Canberra is a "quick" trip because it's less than 300 km away. The well-planned capital city boasts myriad art galleries and national museums. Additionally, the outskirts have forested areas and nature reserves where it's possible to connect with Mother Nature after time spent in the city.
Brisbane
With its regal views, the state of Queensland is an ideal place to start a campervan journey. The people of Brisbane are easy-going, and the whole city has an upbeat vibe. Nicknamed The Sunshine State for a reason, Brisbane's gorgeous weather is great for surfing or just chilling out, and excellent beaches abound along the Gold Coast and Sunshine Coast. The benefit of opting for a campervan holiday is that no one else can set your pace. Spend a few days within the city to take in the brilliant architecture and cultural events, then drive to one of the many theme parks before venturing into the remote wilderness to appreciate the calm of nature.
Even in the heart of winter, Queensland remains temperate. The centre of the state remains fairly dry, whereas closer to the ocean experiences subtropical and tropical climates. The steadily warm temperature is a definite boon for those travelling by RV! The Great Barrier Reef is an obvious draw to the area, and The Whitsunday Islands also provide many opportunities to see marine life underwater, or mammals on a hike. Despite being one of the most populous cities, Cairns is also well-known for its great outdoors. Be sure to check out the rainforest canopy tours, and, if you're feeling truly adventurous, whitewater rafting or bungy jumping. Despite the seemingly hostile landscape of the Outback, many wonderful people eke out a living in the inland areas of Queensland.
Melbourne
For those interested in Australia's cultural diversity, a campervan hire in Melbourne is ideal. Known for its rich architecture, museums and art galleries as well as lush green parks and culinary delights, you're bound to soak up a feel for Aussie heritage just by strolling through the city. Sports enthusiasts will love attending an Australian Football League game - both for the sport itself, but also to experience the sheer energy of the fans who come out in full force to support their team.
The Great Ocean Road, as the name would suggest, hugs the coastline heading south-west. Travelling by campervan is the best way to truly appreciate this part of the country, and you'll definitely want to stop along the way to savor the gorgeous views, most famously: Great Otway National Park, and The Twelve Apostles rock formation. Continue along this road to eventually reach the metropolitan city of Adelaide in South Australia.
Although many travellers think solely of beaches and kangaroos when dreaming about a campervan expedition, winter is a great time to experience epic snow sports in Australia. Melbourne's capital city, Victoria, has more ski areas than anywhere else in the country. Choose a motorhome equipped for cooler temperatures, and pull up to the destination of your choice.
The Motorhome Republic Australian headquarters is based out of Melbourne at:
Suite 3.01,
11 Queens Rd,
Melbourne VIC 3004
Australia
Perth
Due to Perth's seeming isolation from the other urban areas of Oz, it may be tempting to pass it up; however, its international airport makes it an ideal location from which to explore the rest of the western coast - the most untouched part of the country. With an easy-going pace, friendly people, and gorgeous beaches, Perth is a fantastic place to hire a campervan.
The Rainbow Coast should be on any motorhome rental travel plan. Of course, like most of the best parts of Australia, it contains white sand beaches and beautiful coastal views; plus, it provides a chance to taste the rich wines of the Great Southern region. The national parks are home to myriad species of plants and animals, making them any intrepid explorer's dream. To get there via a route that meanders along the Indian Ocean, take Highway 1 due north.
The area east of Perth, and within Australia's central region, is known as the Golden Outback. A campervan hire is ideal in this area - driving through the wide-open spaces will feel like a return to the historical gold rush era for which the region is so widely known.
Hobart & Tasmania
Nothing beats a campervan hire to traverse the wild expanse of Tasmania. Hobart, located on the largest island in Australia, is home to friendly locals and well known for its historic architecture, botanical gardens, and beautiful mountainous skyline. This tourism hub in the southern part of the state is a great place to start a campervan journey toward less inhabited parts of the island state.
Take the Midland Highway through to Launceston toward the Tamar Valley, another place known for its excellent wines. From there, meander along the more densely populated northern coast and head eastward to Wineglass Bay- aptly named for the crescent shaped beach - and Freycinet National Park- best known for its pink granite peaks.
The more rugged souls will be drawn to the western region for outdoor pursuits such as trekking, kayaking, and boating through the wilderness along the river system. Visit Lake Pieman for excellent trout fishing, or Montezuma Falls to enjoy the majesty of the tallest waterfall in Tasmania. The majority of the untamed Tasmanian Wilderness World Heritage Area is made up of the grand Franklin-Gordon Wild Rivers National Park, and the expansive Southwest National Park.
For those looking for alternatives to starting a campervan hire in a large city, check out Devonport or Launceston. Each locale boasts its own tourist attractions, and both also have excellent road systems leading to anywhere you want to drive on a delightful motorhome holiday.
Drive Australia: Motoring Holiday Tips for Travellers
Road safety is of utmost importance at all times, but when driving in unfamiliar territory, it's even more important to adhere to local regulations. Despite the fact that roads are properly maintained and well-patrolled by police, preparation is key. Pulling a camper or driving a bulky vehicle comes with unique issues of which you should be aware. Avoid potential problems by keeping this list in mind:
Firstly, carry your international driver's permit at all times in addition to the license issued in your place of residence.

Stick to the left side of the road. It can be especially confusing to reach multi-lane intersections or roundabouts, but if you're used to driving on the right hand side, come up with strategy to help you remember which side you should be on.

Remember that tired driving falls in the same category as driving under the influence - both are dangerous to you, oncoming traffic and pedestrians. While it may be tempting to push a little further across Australia's expansive terrain, taking regular breaks is imperative to avoid fatigue. Luckily, with frequent rest stops along main highways, there are frequent reminders to pull over and take a break from the road.
The posted speed limit should be carefully adhered to - not only because the weight of campervans, motorhomes and caravans means that they may take longer to come to a stop than the vehicle you're used to driving back home, but also to avoid a ticket from law enforcement. With speed limits of about 50km/h within city limits, 100km/h or even 110km/h on the highways and open roads, rest assured that there will be plenty of time to reach your destination by sticking to the limit. Remember that school zones tend to have a lower speed limit (and the penalties for breaking the limit is even more severe than in other zones). Avoid receiving fines, demerit points or even losing your license by staying within the posted limits. At no time should mobile phone be used while driving, nor should your blood alcohol content reach higher than 0.05%.

Note that distances and speeds are posted in metric units. No police officer is going to accept the excuse that you were trying to obey the rules but thought it was posted in MPH.

Park only in designated spots to avoid fines. It may be pricey to pay for parking, but it's worth it to avoid the alternative. Toll roads are not common, but in Queensland, New South Wales and Victoria, they can be found near larger cities.
Safety tips
Prevent collisions with wildlife by by avoiding driving outside of cities at dusk.

Ensure a decent supply of water, ready to eat food, and petrol when taking lengthy trips in rural and remote regions.

Write down important information that is typically stored in your phone (in case the battery dies) and remember that reception may be poor in many remote areas.

Take time to rest after an international flight before heading out on a lengthy campervan trip.
Tips for driving in the Outback
Holidays are meant to be pure fun and relaxation, so it's key to take the necessary precautions to avoid any preventable problems on your campervan journey. As stunning as the Outback environment is, it can also be quite hostile. With many kilometres of undivided highways absent of a barrier between oncoming traffic, one must be vigilant in maintaining concentration. Due to the high speed limits and straight stretches of road, drivers have been known to struggle from fatigue. Taking frequent breaks can help break up the monotony of these long stretches and make the journey more enjoyable.
Remain vigilant in scanning the roads for animals, as hitting a large mammal could cause injuries and vehicular damages. Dusk and dawn are especially dangerous due to increased animal traffic and reduced visibility. If you end up stuck in a long train of traffic backed up behind slow vehicles or multi-trailer trucks, make sure that there's ample time to overtake.
Above all, remember that the facilities in the Outback are sparse, so it's important to stock up on supplies at every opportunity. Bring additional water, fuel and food supplies as well as a mobile phone for use in an emergency. Luckily, campervans are well-equipped to handle all of the necessary supplies.

Stay safe on the roads and abandon yourself to the thrill of a campervan hire from Motorhome Republic while traversing across this grand country.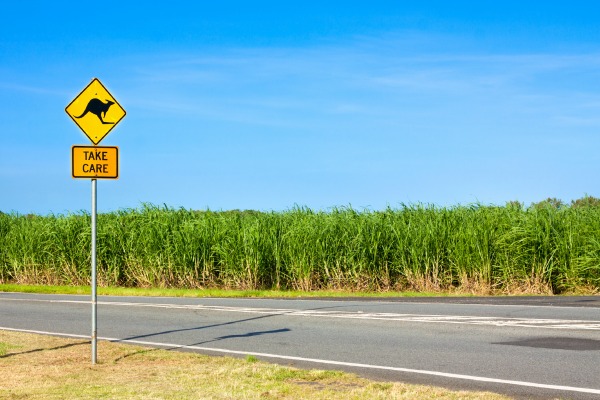 Know Before You Go - Your Motorhome Rental Australia Roadtrip
Taking an epic road trip around the Land Down Under with a campervan hire in Australia is on the bucket list for many. It's a place of immense space, friendly locals, exotic wildlife, endless beaches, fascinating history and all the delicious food and wine you could ask for - it's no wonder so many people are planning trips to this country.
For those looking at a motorhome hire in Australia to make it all happen, it's important to keep in mind that it will take a little more planning than simply booking your vehicle. You'll need to consider when you want to visit, how long you want to stay, how you'll go driving on Australian roads, and where you'll park your Australia campervan hire each night.
Here is a quick guide with everything you need to know for that awesome Aussie motorhome tour!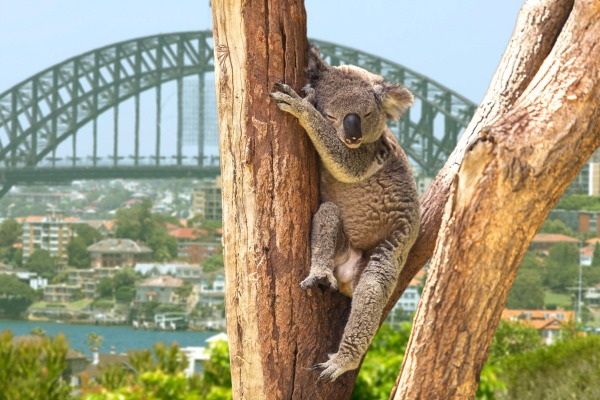 How much time do you need to explore Australia?
How long is a piece of string? There really is no 'correct' answer to how much time you should give yourselves with an RV rental in Australia. Keep in mind that the country is close in size to the US, and while much of Australia is desert and farmland, there are still extremely sizeable distances between places.
For example, there are six states and territories in mainland Australia. If you only visited the capital city of each one for just three days each, you'd already be looking at a three-week whirlwind trip. To 'do' the entire country, it would take closer to three months at a minimum.
Remember that you don't only get one chance to see the Lucky Country. You could easily make several trips with a campervan rental in Australia and explore certain pockets each time you visit.
Camping in Australia
Australia is one of the world's premier locations for camping and motorhome & RV parks, so there is no shortage locations for either no matter where you are in the country.
While there are free camping spots in the country, you will need to be sure that the spot is indeed free before parking there. The rules can change from council to council, and if you're caught camping in an unauthorised area you can face steep fines.
It's highly recommended to instead stay in authorised locations such as campsites run through the national parks, or privately owned holiday parks.
Holiday parks can cost anything from $5 to $40 per night, and each one will offer different amenities. There are more than 225 national parks dotted around the country, so check out the ones along your route to discover which are available for overnight stays.
You can search for camping areas - free, national parks, and privately owned - on Camping Australia.