Campground etiquette: the dos and dont's of being a good motorhome neighbour
Whether you're starting a winter road trip in Australia, heading to Glastonbury Festival or just taking a road trip around America, one of the best things about travelling in a campervan is that you have both your vehicle and your accommodation sorted. After a long day exploring this beautiful world, that campervan becomes your little home and the campground becomes your neighbourhood.
While this is a fantastic feeling, it is important to remember that it comes with a little responsibility to your fellow explorers.
Campground etiquette is important and you know what they say, "do unto others as you would have them do unto you". If you're new to the motorhome community or you just need a refresher, here are a few ways that you can ensure you're always a considerate motorhome neighbour.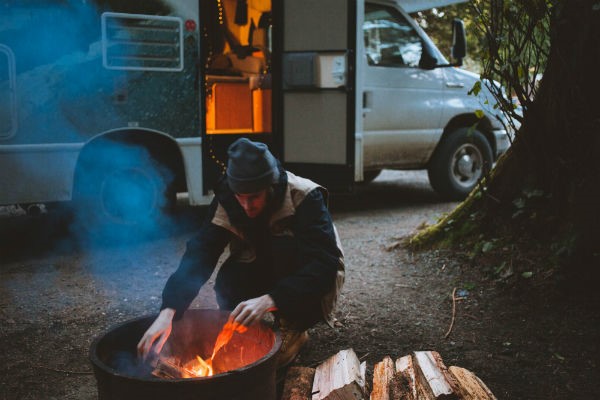 Your space, my space
Privacy is key when it comes to camping with other people. Thankfully, having a motorhome means you can set yourself up pretty nicely without being bothered too much by others. When you arrive at your campsite, leave a good amount of space between other people and yourself, especially if there are no designated parking areas. You don't need to be tripping over each other every time you leave your RV.
Entertainment
If you're a music lover, there's nothing like a little kumbaya to get you into the camping spirit. Before you start jamming, make sure the campground vibe is such that quiet music is appropriate. Be aware of the ages of your campground buddies; small children may be in bed earlier than you, and there may be a noise curfew. Make sure you've popped the guitar or music away when it starts getting late - you need your sleep just as much as they need theirs!
Game on!
Setting up games such as cricket and ring toss can be a fun way to spend the afternoon. It's a great way to meet your neighbours, let the kids have a run around and play with others their age. However, just make sure that when you set up games, you check your surroundings. Ensure you're not too close to anyone's campsite, and any ball hitting occurs away from tents and campervans. Nobody wants a cricket ball through their RV window.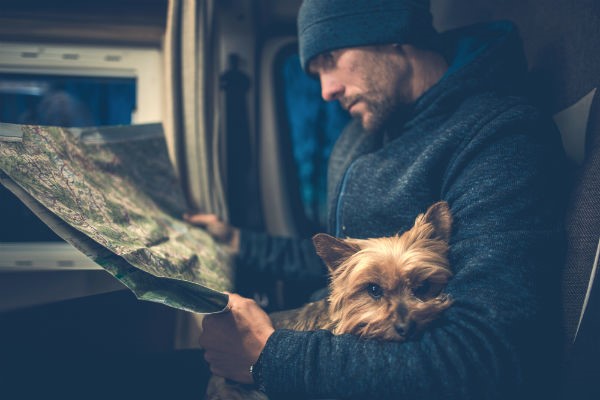 Your canine friend
Leaving Buddy the dog at home for a week while you hit the road can be like leaving a member of the family. If you're travelling with your canine friend, always double check the dog policy in the campground before you arrive. With this seal of approval, make sure your dog is well behaved during your stay. If they're notorious for being over friendly, putting them on a leash is probably a good idea. Make sure your neighbours are okay with Buddy before you set up camp, and if there are any other dogs on site, go and meet their owners. It's better that everyone is aware of animals in the campground.
Cordial camping
Whether you're staying for a single night, or have parked up for a week, you're most likely going meet the people around you. As you set up your camp, be sure be cordial towards others around. If the mood strikes, don't be afraid to invite people over for a drink or a game of cards. From Canada and America, Australia and New Zealand, travellers from all of the world use motorhomes to adventure around different countries. You'll be sure to meet interesting people along the way. Likewise, if you can tell campers want some space, let them keep to themselves.
Keeping the earth clean for future campers
Having a motorhome is ideal to explore the world, and being able to cook you own food is definitely a bonus. Ensure you have bags with you to collect your rubbish and packaging as you go throughout your day. Make use of the park's rubbish bins, but don't worry if there aren't any. Take your trash with you and pop it in the next bin you see on your journey. Leaving the camping area clean for future campers is not only considerate, but it looks after the environment for years to come.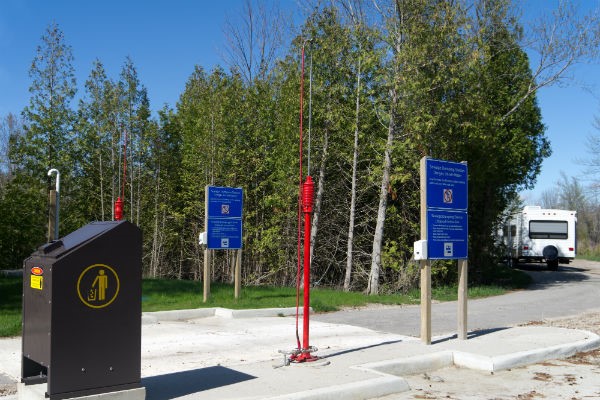 Sharing the campsite
It's important to remember that you're sharing the campground with others. Cleaning up after your meals and leaving the facilities in a good condition is the best way to be hospitable toward your fellow campers. Same goes for the amenities; remember that other people need to use them too. Be efficient, and mindful when others are waiting. When you leave the campsite, double check you haven't left anything behind. You'd be surprised at how many flip flops are left in camping grounds!
Common courtesy
Parking your motorhome in a camping ground is a lot of fun, and will be sure to have you reminiscing in years to come. No matter where you are in the world, always be considerate towards others, use common sense, and relax knowing that everyone else is doing the same.
What are you waiting for? Book your RV now with Motorhome Republic to score yourself a great deal.
---
---