Tour Europe by campervan and park overnight for free
Travellers from around the globe love road tripping through Europe for its ease to visit multiple countries without travelling far. While hiring a car is very affordable, hostels and hotels can quickly add up. One of Europe's best attributes is its available freedom camping, often called camper stops or 'Aires.' Find free places to park across the continent when you book a motorhome or campervan.
If you want to cruise around Europe and pay next to nothing for accommodation, follow these helpful tips for the best outcome.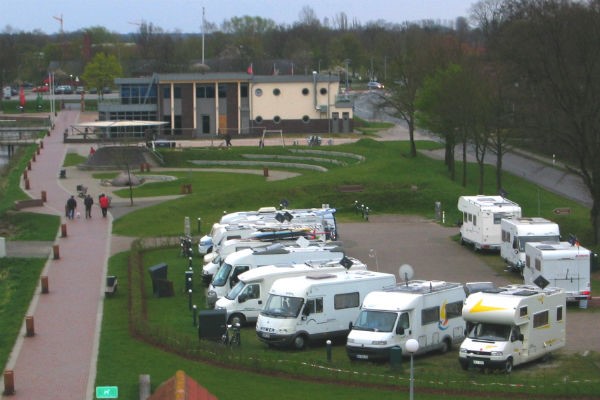 Image: ES01
Hire the right vehicle
While freedom campsites for tents are available in many places across Europe, they tend to be much harder to find. Hire an RV or campervan to park for free every night of your trip.
Camper stops allow only self-contained campervans and motorhomes. This means your vehicle must have a toilet, onboard water containers for both fresh and waste water, and you must be able to cook and sleep inside the vehicle. If you have any questions regarding self-contained vehicles, ask our customer service team, available at any hour of the day.
If staying in hotels is your holiday norm, look into hiring a luxury motorhome to feel right at home.
What to expect
Freedom camping is a fantastic privilege in Europe where you pay absolutely nothing for a place to stay - but you can expect to get what you pay for at the camper stops. While there are some spaces at beaches, national parks and forests, most camper stops are paved parking lots on the side of highways or on the outskirts of town with no amenities. They are provided by the town or city usually to discourage travellers from parking overnight in downtown locations. Few include drinking water, grey water, dump stations and garbage disposal and even fewer include electricity hookups and WiFi. The campsites might be basic, but when you are travelling on a budget, you have to expect no frills. Thankfully your campervan includes a place to sit, cook, sleep and hang out in.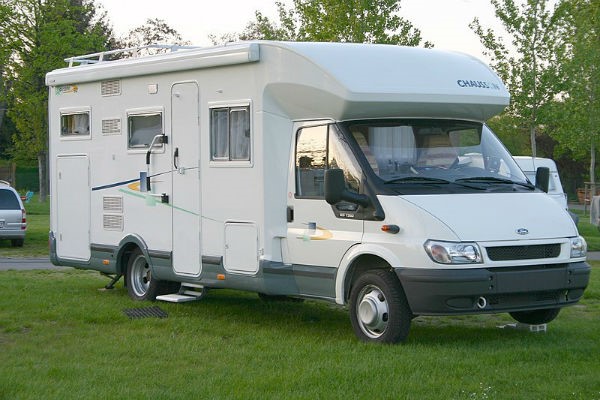 Image: Seekater
Etiquette at camperstops
These free sites are not meant for hanging out, partying or loitering. Be a model traveller and use the sites only to park, sleep and move on.
Don't wind your awning out, dry your laundry or set out picnic tables.
Choose a low-cost campground if you want to relax outside your campervan.
DON'T LITTER! Bring your trash with you and respect the country's land. They are doing you a favor by allowing you to park for free so be sure to respect their beautiful environment.
Abide by posted signs regarding length of stay. Most have a maximum of 48 hours.
Visit our blog for more etiquette tips for camping.
How to find free spots
Hire a GPS with your rental that includes camper stops.
Use VWFurgo or iOverlander, both online directories of camper stops across Europe.
Download apps such as RV Parking Camper or ACSI Eurocampings.
Purchase a guide book like Motorhome guide Camperstop book.
Chat with other travellers about their favourite spots.
Remember:
Parking operates on a first come, first served basis.
Clean up after yourself.
Respect your neighbors.
Buy travel insurance in case of theft or accidents.
Rent a GPS or purchase a road map if you don't have an international phone plan.
Book early to save on your campervan rental.
Curious about which countries are best for motorhome roadtrips? Visit our guide on bucket list spots in Europe or go global with our guide for camping around the world.
Don't care for planning? Use our handy road trip itineraries for the United Kingdom, Iceland and Ireland.
---
---