Here are the best places to travel by motorhome during Europe's summer
A summer road trip across Europe is a bucket-list item for every wanderluster in the world. Renting a motorhome will make for the ultimate experience and allow you to skip out on the hassle of hotels and hostels. But where to start? With over 50 countries and nearly 10,000 campgrounds to choose from, it can be overwhelming to think about. Add in changing road rules and different languages every 100 kilometers, and it gets even more confusing.
In this article, we'll fill you in on Europe's best countries for a campervan road trip, help you navigate the options and suggest a few itineraries to make the most of your holiday.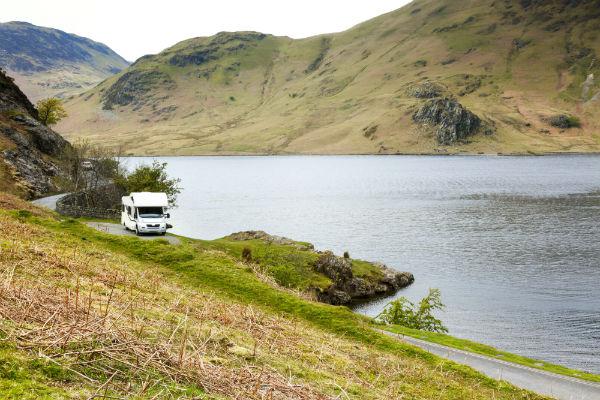 One of the only countries to drive on the left-hand side, the U.K. is a must-visit on your European road trip. Drive through stunning countryside, visiting historical old towns like York. Find heaps of campsites in the beautiful Lake District in the northwest. Explore Scotland's landscape and visit castles and cathedrals on our Glasgow round trip itinerary. See where The Beatles first began their career in Liverpool and stop by the mysterious prehistoric Stonehenge. Tour the entire country from London to Edinburgh in just a few days.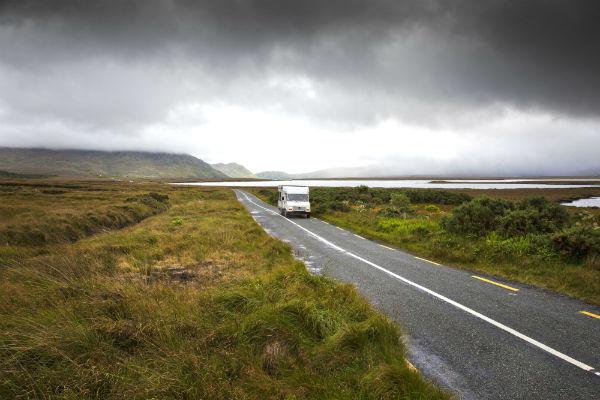 Ferry from Liverpool to Dublin in just four hours and fall in love with Ireland's green, luscious landscape. We recommend a round trip journey from Dublin to make the most of your holiday. Campervan parks are everywhere across the Emerald Isle and vary from just the basic necessities to parks with on-site restaurants and bars, making it easy to travel any way you like by motorhome.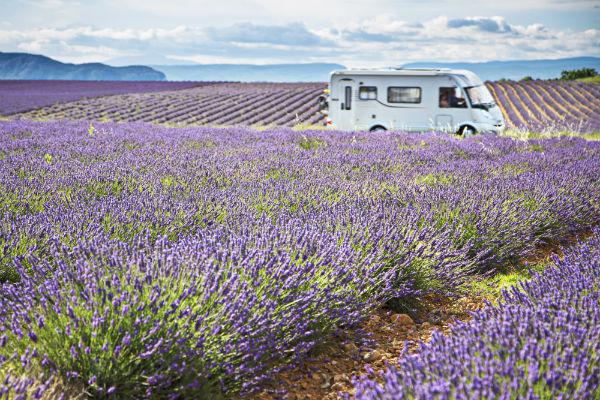 Never worry about where you'll park your motorhome when travelling in France. Not only do the French love camping themselves, the country has over 3,000 RV campgrounds to choose from with some of the best facilities in the whole of Europe. France's infrastructure is easy to navigate and the roads are made for wider vehicles. Follow the coastline visiting charming villages with cobbled streets, sip wine at some of the best vineyards in the world and visit the city of love. Paris and the Eiffel Tower are worth the trip alone and you can park your motorhome only a bus ride away from the city centre at Camping Indigo Paris.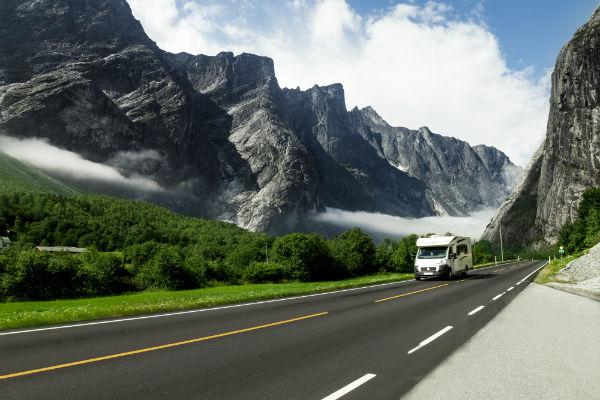 A European road trip must include a visit to Scandinavia. Troll Route in Norway is one of the most scenic drives on the continent. Ferry around fjords and glaciers and star gaze for hours at night. The country contains a plethora of campgrounds among epic landscape. Don't miss out on the famous Atlantic Road Route that winds its way among mountains, fjords and across multiple bridges. As one of the more expensive European countries to visit, travelling by motorhome can save you loads of money.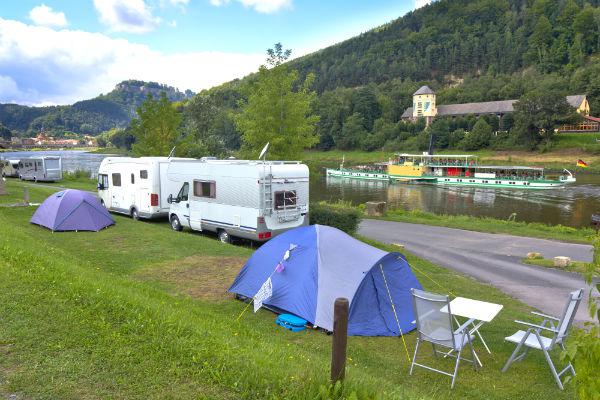 Drive on the Autobahn, the world's greatest highway system, and soak up Germany's picturesque countryside. Smack dab in the middle of Europe, it's easy to visit one of many neighboring countries. But before you do, enjoy a scenic drive through the mountains on Alpine Road, stop by the Black Forest, visit Bavarian castles, and learn about Berlin's past in one of the coolest, artsy cities around. Camping is popular across the nation and most facilities are modern and family friendly.
Extra tips:
● Aires are sites in Europe where campervans can park for free.
● Before your trip, purchase an international camping card that covers most campground fees across Europe.
● Buy travel insurance in case of theft or accidents.
● A GPS or road map is handy if you don't have an international phone plan.
● Ask for a second propane tank if you plan to travel longer than 2 months.
Ready? Let's go motorhome.
---
---