See some of the world's most unique wildlife on a campervan trip
The world is full of awe-inspiring wildlife, with so many creatures unique to certain corners of the globe. Why not take a journey to discover some of them? Everybody has a favourite 'must-see' animal, whether it's a bear, bird, croc, lion, tiger or rhino. Hire a motorhome and take a trip to one of the following destinations to see some of the world's most wonderful wildlife.
Kakadu National Park, Australia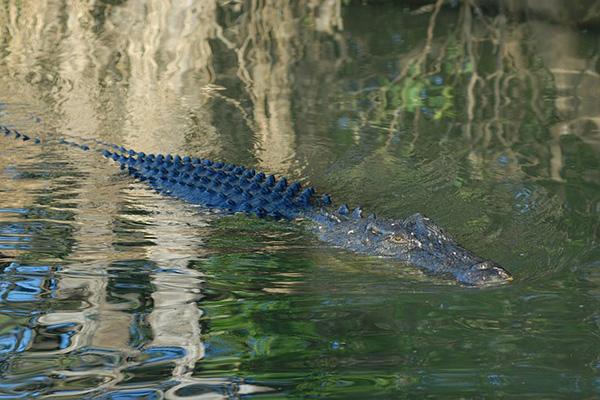 Hire a campervan in Darwin and make your way to Kakadu National Park, a UNESCO World Heritage area, in Australia's Northern Territory. This park has vast and varied landscapes, from wetlands to woodlands, as well as many different animal species. A whopping 10,000 crocs call Kakadu home, lurking in fresh and saltwater and growing up to six metres long - so pay attention to those croc warning signs and don't be tempted to take a dip, even in hot weather.
Quolls, flatback turtles, snakes, kookaburras and lorikeets are just some of the other classic Aussie creatures you might encounter on your journey, so keep your eyes peeled. Kakadu isn't the only stunning national park full of wildlife to experience, either - check out five of Australia's best national parks.
While you're in the Northern Territory, you might want to take an Australian road trip to Alice Springs or other parts of the Outback - just be sure to read our driving tips first.
The Serengeti, Tanzania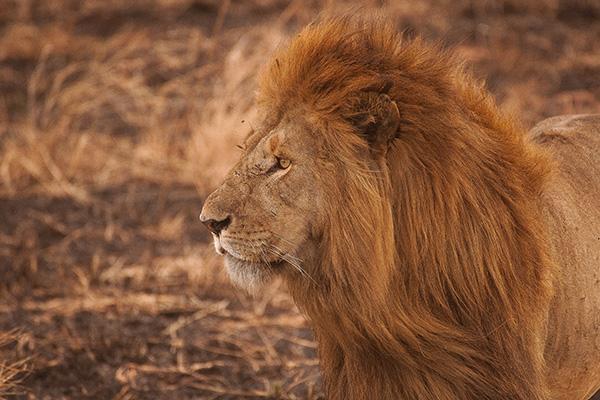 Want to make your safari dreams come true? Head to the incredibly diverse continent of Africa and touch down in Tanzania. Start by hiring a motorhome in Dar Es Salaam and make the Tanzanian road trip to Serengeti National Park. Part of the Serengeti also crosses over into Kenya.
You can look forward to the thrill of a lifetime witnessing elephants, giraffes, hippos, buffalo, wildebeest, zebras, lions, cheetahs and other beautiful animals wander the plains. One of the most popular times to visit is during June and July, when wildebeest, zebra and gazelle migrate across vast open plains and rivers, often with big cats hunting them close behind. That said, there's never a bad time for wildlife viewing in the Serengeti - it's spectacular year-round.
Other great spots for wildlife in Tanzania are the Ngorongoro Crater, Lake Manyara, Tarangire National Park and Selous Game Reserve. Before you leave, make sure you find out more about driving in Tanzania and ensure you hire a 4WD camper to cope with some of those rougher roads.
Yellowstone National Park, USA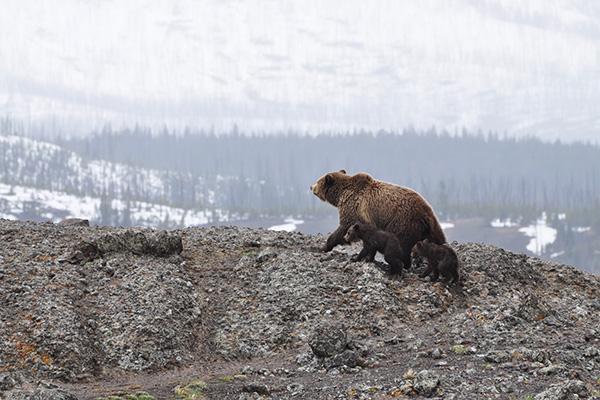 Explore seemingly endless miles of pristine parklands with a visit to Yellowstone National Park, which stretches across parts of Wyoming, Montana and Idaho. Known for its jaw-dropping volcanic features, full of dramatic geysers, canyons and hot springs, Yellowstone has actually featured in several volcano disaster movies such as 2012 and Supervolcano. Don't worry, though - you'll likely avoid a volcanic catastrophe and instead can focus on enjoying the geological wonders and amazing wildlife including bears, elk, bison and wolves.
If you would like to spot some bears on your USA road trip, visit after winter when they have come out of hibernation, ideally in March and April. Hire an RV from Denver and make your way to Yellowstone. Be prepared: it's vast and animals can appear anywhere, but spots like the Fishing Bridge, Hayden Valley, Lamar Valley and Mammoth Hot Springs can be great for seeing grizzlies and black bears. You're also bound to spot some bison and elk at hotspots including Madison, the North Entrance and Old Faithful.
The United States is perfect for extended road trips, so get creative with your USA itinerary when you're looking to travel to Yellowstone.
Kruger National Park, South Africa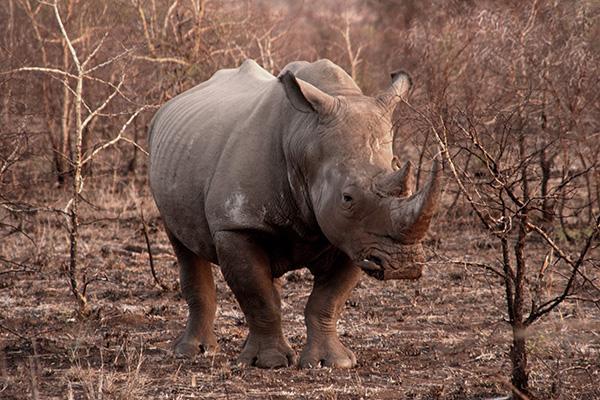 Africa serves up some of the best wildlife in the world once again, this time at Kruger National Park in South Africa. Here, amongst the park's 19,485 square kilometres, you can expect to see the 'Big 5' - lions, leopards, rhinos, elephants and buffalo, but that's just the beginning. Warthogs, monkeys, jackals, sables, hippos and giraffes are just some of the other animals that call this park home.
Keep in mind, the best time to view wildlife tends to be the early morning and the late afternoon. Even without the wildlife, the sunrises and sunsets are astounding to witness in their own right. Want some seasoned safari tips? Rivers in particular can be a hotbed of activity - look out for ripples and bubbles in the water but always keep a safe distance. Be sure to research where the latest sightings have been taking place (often a ranger or fellow traveller can help you here), drive slowly and pack your binoculars.
Check out some more information about Kruger National Park and the types of facilities it offers for motorhome travellers. You can hire your motorhome in Johannesburg and make the four hour drive to Kruger National Park, or take an epic journey from Cape Town, which is around 18 hours away.
Feeling inspired? It's time to pack those binoculars, get your camera ready and experience precious wildlife. Finding rare creatures, taking a dawn safari or happening upon a bear in the middle of a park is an experience you will never forget. Hire a motorhome, hit the road and always remember to keep a safe distance, respect the environment and the animals - and make some life-changing memories.
---
---