Rent a 4WD in Tanzania to discover a world of which dreams are made
From the enchanting beaches adorning Tanzania's coast, to the peak of Africa's tallest mountain, this is a country of beauty. Envelop your senses and your heart in Tanzania's wilderness and marvel as you explore this remarkable East African country with a motorhome tour you'll never forget.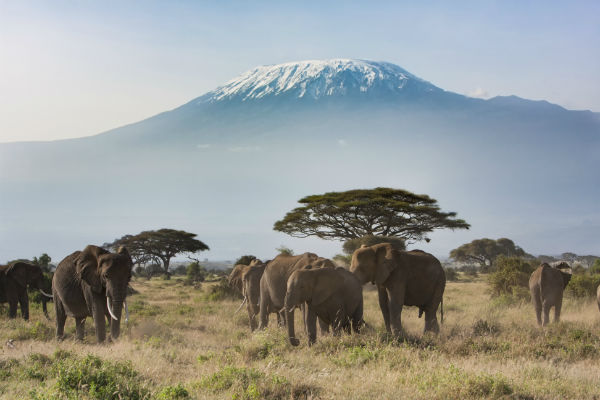 Tanzania's most sought after attractions
The wildlife: The wildlife of Tanzania is, without doubt, one of the biggest reasons to visit - literally. Here, you'll find the highly sought 'Big Five'; elephant, leopard, rhino, lion, and buffalo. Out of anywhere in the world, it is the place to go for the ultimate safari adventure. You don't even need to be in a wildlife park to see parades of wildebeest, giraffes, crocodiles, and more. Approximately a quarter of the country is comprised of parks and reserves, and the focus on conservation is evident everywhere you go. The animal encounters of Tanzania will bring to life your most vivid childhood imaginations of African savannahs.
The scenery: Tanzania's wildlife is almost matched by its natural beauty. Think rusted gold grasslands, distant mountains piercing the sky and night after night of jaw-dropping sunsets. Even if you were to hop in your motorhome rental at one end of the country and drive to the other without stopping to see any other attraction, the rugged, breathtaking scenery that would surround you on all sides would make the trip worthwhile.
The people: So much of travel is about learning about new cultures, and Tanzania is rich with the stories of its people. You will find the Maasai warriors in the north where they reside by local game parks, and many will welcome visitors to their villages to see their lifestyle first hand for a small fee. Throughout the country, you'll meet locals and come to realise why the Tanzanian people are known for their warm welcomes and wide smiles. 'Jambo!'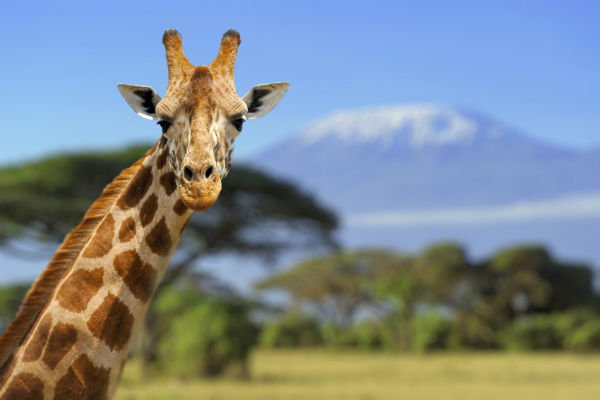 Driving in Tanzania
Driving in Tanzania is an adventure of its own, and it's one place where you will quickly learn to expect the unexpected. Here's what you must know before setting off on a self-drive tour in Tanzania.
You will drive on the left
You will need a 4WD camper
Be wary of booking in the rainy season (late March - June) when some roads deteriorate with the wet weather
Aim not to drive at night, when wildlife is active on the roads
Expect travel times to be slow as road conditions can be poor
There is the potential of lengthy detours due to road conditions, plan accordingly
Keep a spare tire (or two) handy
Lock doors and windows when travelling in cities
Give other drivers space, as not everyone follows the road rules
Hiring a local guide for a day can be a good way to learn about the landscapes and wildlife during an outing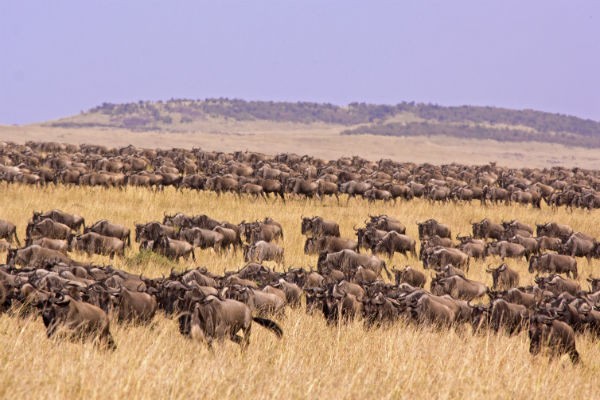 Popular motorhome itineraries in Tanzania
The Northern Circuit is one the most well known itineraries in East Africa as it is easily accessible, and makes it possible to visit a number of national parks in a row. Typically, you would start in the northern town of Arusha and make your way visiting Serengeti, Tarangire, Lake Manyara and Ngorongoro.
The Great Wildebeest Migration is not so much an itinerary route, but it is one of the most popular trips in the country. This is an annual migration of more than 2 million zebra, wildebeest, and gazelles, and offers a spectacle unlike anything else on the planet. It's also known as the 'World Cup of Wildlife' and you will have the best chance of witnessing it throughout the Serengeti National Park and the Maasai Mara, typically from July through to October.
For those looking to travel in the south, you can try a circuit from Dar es Salaam on the east coast. From here, you can make your way to the Selous Game Reserve roughly four hours away, then on to Mbeya and Lake Tanganyika. Your final stop would be at the lesser-known Ruaha, the largest national park in the country and home to several game reserves.
Few countries inspire childlike wonder like Tanzania. If you had the chance to visit this incredible African country, where would you go first? Let us know in the comments!

---
---