Australia is famous for the spectacular wilderness landscapes of its national parks - find out which ones are the best for motorhome adventurers to visit.
Australia truly is a bizarre, beautiful, incredibly unique nation - and nowhere is this more evident than in its national parks. These tracts of land, large or small, give visitors the opportunity to get a little closer to what this country was like thousands of years ago, long before roads began to transect the outback and cities sprang up along the coast. Not all of these areas are accessible for a campervan traveller however. We've selected a few of the very best from those that are, so you have a headstart on the crowd when it comes to finding incredible holiday spots.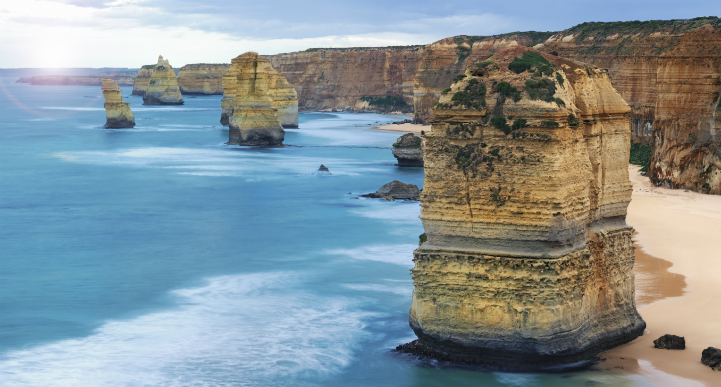 Port Campbell
Hailed as one of the world's greatest road trips, starting from Melbourne and driving the length of the Great Ocean Road is prime bucket list material not only for Australians but for anyone with an appreciation for breathtaking coastal views... and encapsulating some of the most iconic sights on the Great Ocean Road is Port Campbell National Park. It doesn't matter that there aren't any camping facilities in the park itself - Port Campbell Holiday Park is just up the road so there's no issue finding a place to stay the night. Port Campbell's most famous attraction is of course the sentinel-like Twelve Apostles. These impressive erosion-shaped limestone rock stacks line the coast like giants standing amid the surf. If you're confused as to why you can't seem to find all twelve of them, don't worry: there were only ever eight and one has since collapsed. The name is more for tourism purposes than anything else. Naturally there's more to the park than just the Apostles. When the sea is calm there's excellent wreck and reef diving off the coast, plus there are a number of spectacular walking tracks - the Bay of Martyrs Walk and the Port Campbell Discovery Walk stand out in particular.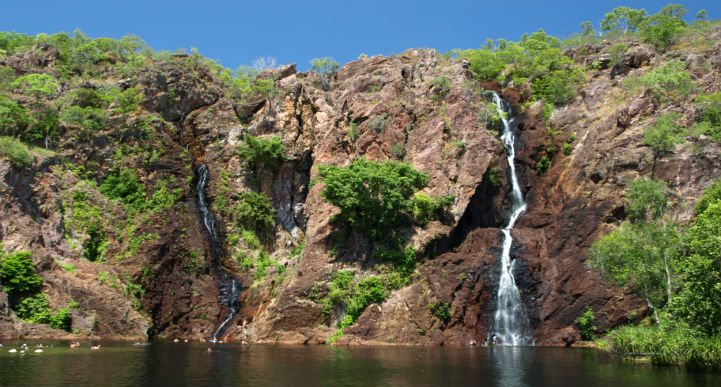 Litchfield
When most people think of national parks in the Northern Territory, it's Kakadu that comes to mind. That's certainly understandable, given its size and radical diversity but sadly it means that far too many overlook the irresistibly picturesque Litchfield National Park. Only an hour and a half from Darwin, it's Litchfield's waterfalls and swimming holes that really make this place special and Wangi Falls, the park's campervan-friendly camping ground, is perfectly situated for you to enjoy both. The Wet Season is far and away the best time of year to visit Wangi Falls and Litchfield in general, but just be aware that after very heavy rains some swimming spots may be closed due to unsafe conditions. It's not just about swimming though; you'll be spoiled for choice when it comes to picnic locations - some favourites include Florence Falls, Tabletop Swamp and Walker Creek. There are also some lovely walks in the area. The Wangi Falls walk to the top of the falls is a particular highlight and offers some great photo opportunities.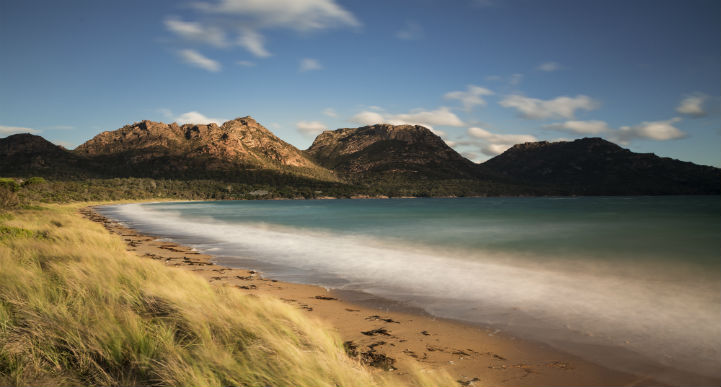 Freycinet
It's not one of Australia's most frequented national parks, thanks to its relatively remote Tasmanian location, but a trip to Freycinet is well worth the travel time. It's around a 2 and half hour drive from Hobart to reach Freycinet National Park, which (when it comes to Australian road trips) really it's that long at all. Be aware that if you're planning to visit the park between 18 December and 10 February, there is a ballot system to determine who gets a camping spot, due to the high volume of visitors. Outside of that period though, things are significantly quieter and you'll be able to enjoy the stunning beaches and imposing granite peaks in peace. One of Freycinet's beaches, Wineglass Bay, has even been named by several different travel authorities as one of the top ten beaches in the world. Make sure you hire a smallish campervan (18ft or shorter) as the camping ground doesn't accommodate for large motorhomes due to environmental concerns.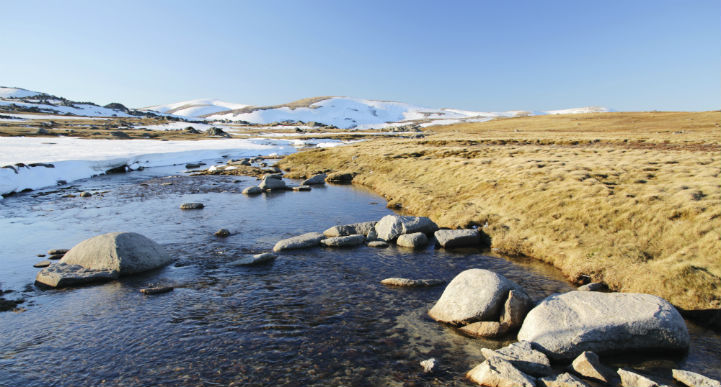 Kosciuszko
The rugged alpine wilderness of Kosciuszko National Park attracts many people to the region every year, but in spite of this Kosciuszko still retains an aloof grandeur that feels unsullied by human civilisation. A little under 2 and a half hours from Canberra, ski bunnies will find plenty to love here, with no less than 4 ski resorts in the park, and in summertime thousands make the trek to Mount Kosciuszko along the Australian Alps Walking Track. Many of the campgrounds in this park are a decent trip away from any kind of amenities, but you should be perfectly comfortable in a campervan providing you bring along enough supplies. Those who'd prefer to take it easy will find an abundance of places that are ideal for a quiet picnic or a spot of fishing, but Kosciuszko really shines when you dive into a more active lifestyle. Bushwalking, mountain biking, canoeing and swimming are all popular in the summer months, while skiing is obviously the go to option in the colder months.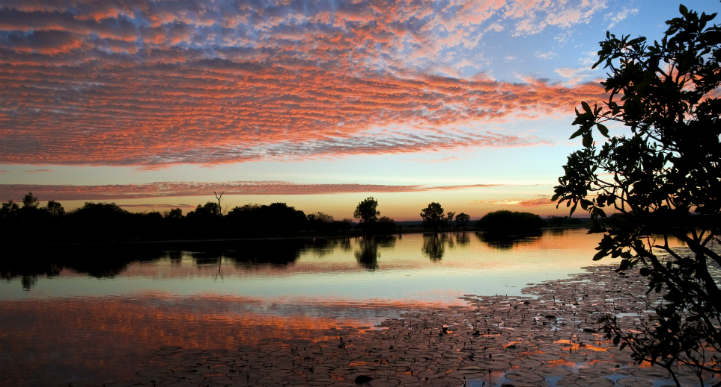 Kakadu
It's one of Australia's most well loved national parks so its inclusion here may come as no surprise, but nevertheless it's impossible not to mention Northern Territory's Kakadu. For a start, the biodiversity here is quite simply staggering. 280 bird species are supported by Kakadu's many habitats and at least 74 different mammalian species call the park home. This is due in part to the massive size of Kakadu National Park (nearly a third as large as the whole of Tasmania) and partly to the incredible variety of its landscapes. One of the species that have been living here for more than 40,000 years is humans - and in fact, the petroglyphs at Ubirr and Nourlangie are estimated at 20,000 years old which places them amongst the oldest rock carvings on Earth. Around 500 Aboriginal Australians still live in the park, many of them traditional owners of the land. If you have to choose just one national park to visit, pick up a campervan rental in Darwin and make the 2 hour trip to Kakadu. You'll never forget your time here.


The options above not fit the bill? Our Australia campervan hire page should cover the rest. Or if the red country isn't what you are after, our NZ campervan hire landing page has some great alternatives. Consider Christchurch as a starting point for a New Zealand motorhome roadtrip.
---
It's funny how motorhome memories stick with you. I can still recall a motorhome vacation my family took when I was five years old and how awesome I thought I was, tucked away in a loft bed above the cab. From revealing unique destinations to providing tips and tricks, it's my mission to help others build great motorhome memories too.
It's funny how motorhome memories stick with you. I can still recall a motorhome vacation my family took when I was five years old and how awesome I thought I was, tucked away in a loft bed above the cab. From revealing unique destinations to providing tips and tricks, it's my mission to help others build great motorhome memories too.
---
---