Motorhome-friendly meal tips for your next road trip
One of the many joys of holidaying in a motorhome is that you not only have your accommodation sorted wherever you go, but you also have the means to cook your own meals. This saves you from eating out all the time, freeing up spending money for attractions and activities along the way.
Cooking on the road also allows for healthier eating and creates a sense of home, two factors that help to keep energy levels high and prevent travel weariness. The space is smaller than your home kitchen of course, but this doesn't mean you can't create delicious meals from the comfort of your RV. With a little planning, you can prepare a motorhome menu that is delicious, satisfying and rejuvenating. To help get you started, we've put together some motorhome-friendly meal tips for your next campervan holiday.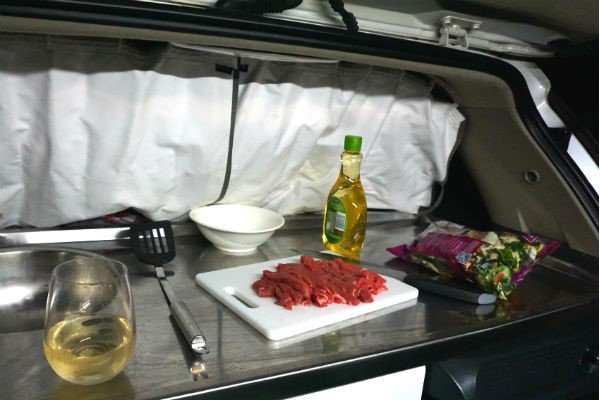 Preparation
First things first, the success of your motorhome menu can be made or broken by your level of preparation.
Write up a menu before you set off. This means you'll only take what you need.
Keep your shopping list simple, with ingredients that don't perish quickly, and items that can be used in multiple dishes.
Save on time by pre-chopping vegetables and keeping them in containers or plastic bags.
Hooking up your RV to the electricity will cool your fridge down over night, but remember that if you're driving between sites, it's likely to warm up a little along the way. Avoid taking lots of raw meat, plan to cook it quite soon, or plan ahead with an extra cooler and replenishing ice supplies - particularly if you will be freedom camping.
You can always stray from your menu a little, and pick up local produce along the way, but it's helpful to have a starting point.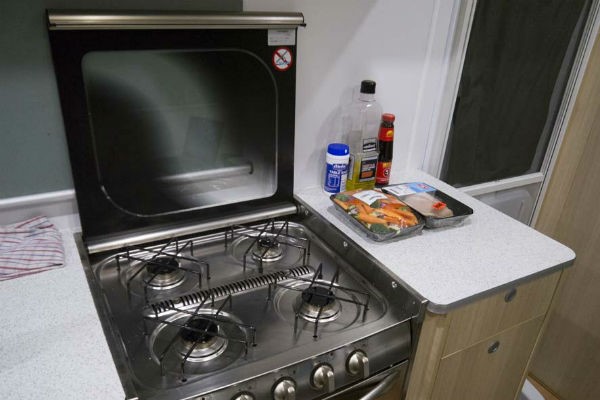 Essential cooking ingredients to remember
It's easy to throw something together at home, with everything you need just in arms reach. But when you're on the road, you don't have access to a fully stocked kitchen. It's important to remember to take a few simple things that will really give life to your meals.
Salt and pepper - Perhaps a given, but having salt and pepper on hand is the best way to ensure you're serving up delicious meals.
Your favourite herbs and spices - Whether it's basil and thyme for meat dishes, or a sprinkling of chilli powder for that extra kick, packing your favourite herbs and spices will go along way in tantalising your tastebuds. Choose ones that suit a variety of meals.
Condiments - Not only do they allow people to 'customise' their food, but they don't take up much room in your campervan.
Plastic bags/tupperware - You will have leftovers! Make sure you don't have to throw them away.
Sugar - Maybe not a necessity for all, but if you take sugar in your coffee, you can't leave home without it.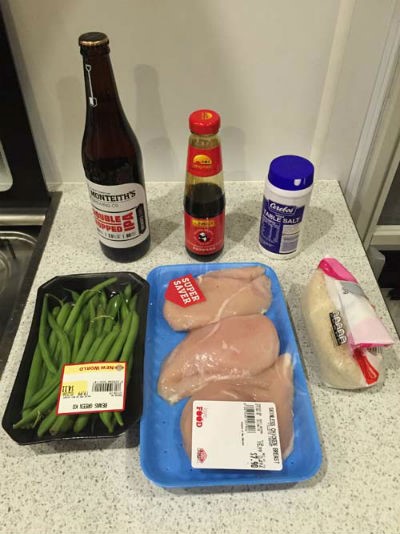 Meal staples to keep it simple
Motorhomes normally have only 2-3 elements, so it pays to bear that in mind when you're planning your meals. You need to be able to cook each meal in only 1 or 2 pots/pans.
Rice - Rice is one of those meal staples that is easy to make, easily stored and can be combined with a range of meat or vegetarian options. For stove top rice, place a little bit of oil in your pot, and measure out half a cup of rice per person. Let the rice heat in the oil on a reasonably high temperature for a minute or so before adding boiling water - about ¾ - 1 cup of water per ½ cup rice. Turn the heat to low and leave cooking until the rice is light and fluffy. Serve with butter chicken, chilli con carne, or stir fry vegetables.
Scones - This quick recipe can be made savoury or sweet and eaten as part of a nice breakfast or a yummy snack during the day. Mix together 2 cups self-raising flour and ¼ teaspoon salt in a bowl. Rub in 25g of butter until it's crumbly, then add ¾ cup milk and mix. Pop the mixture onto a board and knead the dough into a circle no bigger than the size of your pan. Cut into 6 triangles and place into a non stick pan. Cook each side of the scones for around 5 minutes on a medium heat. For savoury scones, try mixing in your favourite herbs, spices and a little pepper. For sweet scones, add a spreading of jam.
Pasta - Of course you don't want to go overboard with heavy pastas every night, but having it on hand provides a quick and easy meal that is delicious and filling after a long day. Plus it's easily stored and can be customised for a variety of tastes. Add some salt to boiling water and cook your choice of pasta for no longer than 10 minutes. We recommend saving your sanity and simply buying jars of sauce. Freshen it up with local veggies and chicken or mince if it suits.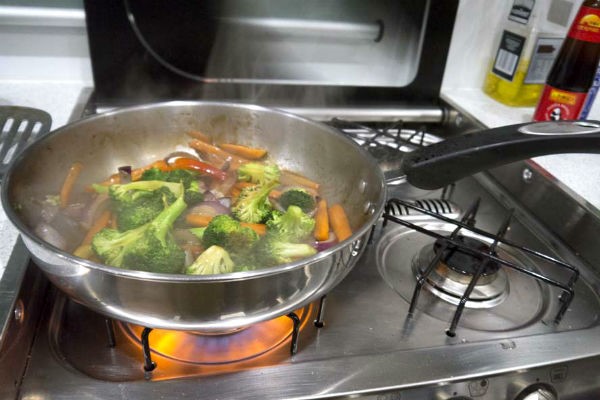 Quick and easy meals
Cooking meals in a campervan is a lot of fun, but you do need your meals to be quick and easy to make. You don't want to spend half your holiday slaving over the stove. Here are a couple of ideas to get you started.
Stir fry - One of the easiest meals to make in a motorhome is a good ol' stir fry. The beauty of stir fry is it's very customisable. Either make it vegetarian style or cook up some chicken or beef before you add the veges. Use vegetables that are in season, to keep it cheap, and have a few canned vegetables available such as baby corn to bulk it out if need be. If you've pre-chopped your vegetables beforehand, then simply tip them into a pan with a little bit of oil and start frying. Fry until vegetables are cooked through, and serve. Add a little soy sauce or sesame seeds to finish it off. Have as is, or add to rice.
Nachos - Quick, easy and a hit with the kids. Into a lightly oiled pan, place the mince meat and fry until brown. Add a chopped onion, garlic (either a fresh clove, crushed or even flakes), a tin of kidney or chili beans, and your choice of diced vegetables. Try carrots, corn, and/or peppers. When it's all cooked through, pile on top of corn chips, top with cheese and your favourite sauce.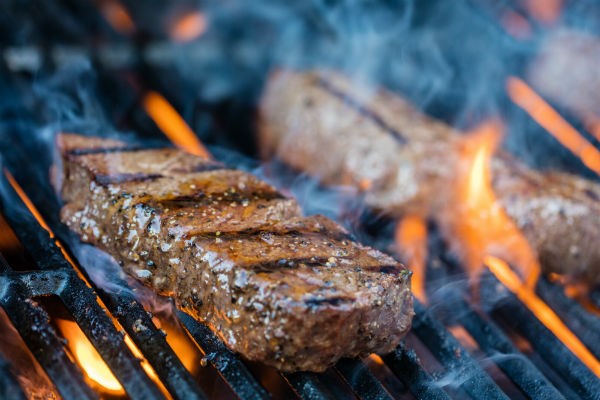 Bonus - BBQ meals
Many campsites will have BBQs available for you to use, so it's good to have a meal or two in mind for such a time. Alternatively, take a mini BBQ with you, especially if you love that smokey BBQ taste. Fresh fish with lemon and herbs wrapped in foil is a great way to cook the catch of the day, or throw a couple of sausages on the grill and invite your campsite neighbours round.
More motorhome cooking tips
If you're coffee drinkers and cereal eaters, having a supply of UHT longlife milk is handy. It lasts months unopened, and easily refrigerates when you do open it.
Bread or crackers and peanut butter is always a filling snack when you're in a pinch.
Stop in at markets as you road trip and try cooking with the local fare to keep things fresh and exciting. This also helps you to get to know the place you're visiting a bit better.
No matter how long you're on the road, having a list of simple recipes and meal ideas up your sleeve will make cooking in your campervan that much easier. Do you have any great motorhome recipes you can share with us? Let us know in the comments!
---
---