The latest campground innovations
New innovations in motorhome camping are making this kind of travel easier and more fun than ever. Here are a handful of the latest and greatest innovations to hit in recent years that have improved the campervan experience.
Campground apps
One of the tricky parts about travelling by motorhome is figuring out where you're going to park up for the night, finding a dump station or locating the nearest rest stop.
With the advent of smartphones, new technology has been able to solve this frequent dilemma. Free, downloadable apps are widely available to put information relevant to RVers right at their fingertips. Many apps even offer extra conveniences such as being able to book a spot ahead of time.
Camp & RV, and RV Parky are two of the best in the US, each listing hundreds of thousands of campsites around the country. It takes only a quick search to help you track down an app for your next destination. If you're travelling around Australia and New Zealand, the Motorhome Republic Travel App is your best bet.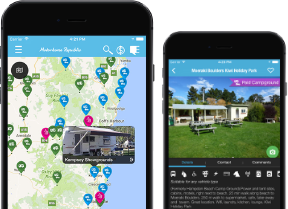 Campground playgrounds
As motorhome road trips have become more popular and campsites have become more numerous, campground owners have had to come up with new ways to lure in travellers. While grassy areas and picnic tables have long been the norm, some sites are making it more attractive than ever to book a spot.
Instead of just a pool, some upscale campgrounds are building miniature waterparks complete with slides and hot tubs. Instead of just a basic swing set, you'll find campgrounds with complete playgrounds, treehouses, and more. Other features include everything from mini golf courses to rock climbing walls and archery ranges. Campgrounds are fast becoming attractions in their own right, rather than just a place to spend the night.
Campground solar power
When you travel in an RV, electrical appliances such as toasters, mini fridges and interior lights all run on the power from the campervan's battery. Powered campsites allow you to park up and recharge these appliances by connecting to the park's power supply.
One exciting innovation of late has been for campgrounds to move their power supplies to renewable sources. This way, travellers can support campsites that offer eco-friendly power sources for their RVs and do their bit to make the planet a better place, while still being able to enjoy the conveniences power brings to the experience.
For example, Melton Hill Dam Campground in Tennessee has made some major changes towards solar power. They installed panels throughout the park, switched their street lights to solar power and replaced electric water heaters with solar thermal systems.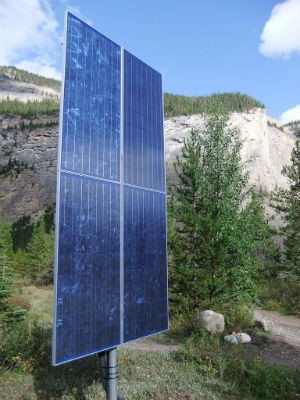 Image: HandsLive
Campground reforestation
In another nod to the environment, some campgrounds are beginning work to not just be kinder to their surrounds, but to replenish them.
Mackinaw Mill Creek Camping in northern Michigan has adopted a two step process to help the local environment. First, they have banned all external sources of firewood, as people bringing in their own wood has threatened local tree populations with invasive fungal infections and insect species. Secondly, they have started to plant nurseries to boost the existing forest.
Getting back to nature is a big part of motorhome experience and with every passing day, more and more campgrounds are coming up with innovative ways to do their part in keeping a pristine environment for future generations.
There are new and exciting innovations happening in campsites all over the world! Book your campervan and start discovering how easy and enjoyable it is to take a road trip in an RV this year.
---
---