Europe covers just 2 per cent of the world's surface, and yet it is one of the most sought after destinations on the planet. There are upwards of 200 languages spoken by more than 740 million people across roughly 50 countries, making this a dynamic cultural destination that should be on every traveller's bucket list.
Thanks to the European Union and its extensive web of land borders, a motorhome road trip is arguably the best way to visit as many of these countries as you have time for.
Book your campervan with Motorhome Republic
Which destinations are on your wish list? Take your pick from dozens of European countries and cities when you compare campervan rental brands with Motorhome Republic.
With flexible pick-up and return options, you can plan the itinerary that suits you, rather than creating a trip centred around returning to your starting point. For example, pick up your RV in Paris and plan to drop it off in another city in France, or even in a city in Italy, Switzerland, Germany, or elsewhere.
To book, simply enter your pick-up and drop-off locations, the dates you wish to travel, and a couple of details about the driver. The search function will display all available motorhomes from a range of leading campervan rental companies, so you can easily compare your options to find the best vehicle and the best price for your budget.
For a successful trip, keep in mind a few golden rules:
Know the road rules in each country you plan to drive
Don't stress about getting lost, it will happen to everyone at some point
Learn a few basic words of the local language
Always pre-book campsites during the busy season (July and August)
Know the height of your RV in case of low bridges or parkades
Take your time - road trips should never be rushed
Ensure your passports are up to date and not due to expire within six months
The top 5 motorhome suppliers in Europe
As you consider which motorhome to hire, it's also a good idea to consider which company to rent from. Here are five of the most popular campervan suppliers in Europe.
Avis: Avis is one of the biggest vehicle rental companies in the world, making it easy to pick up and drop off in different locations all over Europe. The brand also offers handy extras, such as mobile WiFi from Paris locations so you can access the internet wherever you go without paying high mobile data fees.
Compass Campers: Compass Campers offers 12 pick-up and drop-off locations around the United Kingdom and provide special discounts for longer rental periods.
McRent: McRent has several locations throughout Europe, each offering a wide range of rentals such as basic two-seaters and luxury six-seaters to suit your travel party and budget.
Indie Campers: With more than 60 locations dotted around Europe, Indie Campers provides plenty of opportunities to create an itinerary that suits you best. They also offer an array of fun extras such as paddleboards and surfboards to make your trip extra memorable.
Pure Motorhomes: Booking an RV in Europe with Pure Motorhomes means you're guaranteed a vehicle that's less than two years old, and many rentals come with free amendments.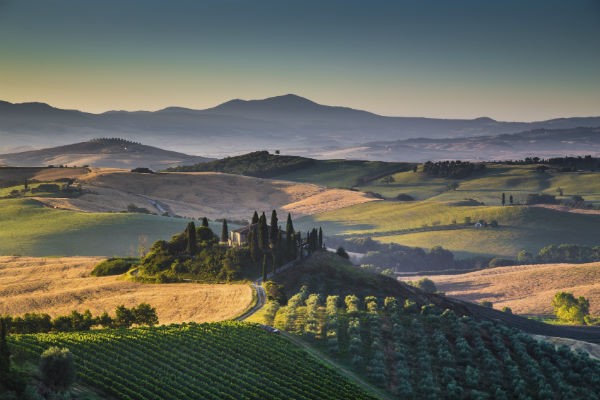 Top campsites throughout Europe
Half the fun of a motorhome road trip through Europe is not knowing exactly where you'll end up or how you'll get there, but it can help to know of a few spots along the way where you can stay. Keep an eye out for a few of these top campsites as you travel through Europe, and aim to book in advance if you know you'll be paying a visit, as they can fill up quickly.
World-class events in Europe throughout the camping season
While there are plenty of events on throughout the cooler months, there is a veritable cascade of festivals and celebrations throughout Europe as soon as summer sets in. With a motorhome at your disposal, you can easily create an itinerary based purely on events. Here are five of Europe's most popular celebrations to add to your to-do list.
Top attractions to see with your motorhome
It's a given that you'll visit many of Europe's dazzling capitals, but the real benefit of travelling in a motorhome is being able to see sights that are a little out of the way. From Germany's 'Disney' castle to the magnificent White Cliffs of Dover that overlook the channel between England and France, there are few places a motorhome (and a good GPS) can't take you.
Neuschwanstein, Fussen
Blue Lagoon, Reykjanes Peninsula
White Cliffs of Dover, Kent Downs
Stonehenge, Amesbury
Amalfi Coast, Sorrentine Peninsula
European itinerary inspiration
Whether you're into food, thrill-seeking, sight-seeing, or even castles, you'll find an itinerary suited to your interests. Europe is so vast and varied that there are intriguing motorhome road trip options in all directions. Here are just a few itineraries to get you started.