Stay safe and enjoy your Kiwi campervan holiday
New Zealand, the Land of the Long White Cloud, Aotearoa to the native people, is known worldwide as a fabulous destination for motorhome road trippers. It is packed with incredible scenery, has well-developed roads and infrastructure for campers, and the laid back people are well used to nomadic travellers. These and other aspects to the nation are ingredients in a recipe for an unforgettable journey by motorhome - or campervan, as they are more commonly known there.
To ensure your trip goes smoothly and you can take it all in with no worries, here's some information and pointers for driving on Kiwi roads. Stay safe and enjoy your New Zealand campervan rental adventure!
Basic road rules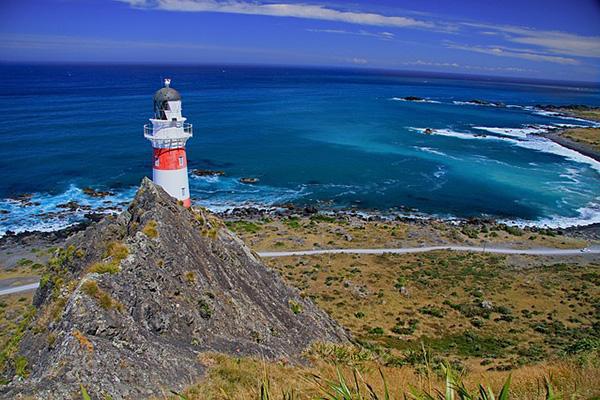 Before you hit the New Zealand highways, make sure that these basic rules of the road are well ingrained into your subconscious!
New Zealanders drive on the left, and overtake on the right.
The blood alcohol concentration limit for drivers in New Zealand is 0.05% for those aged 20 and over, and zero for those under 20.
Seat belts and/or appropriate child restraints for all passengers are mandatory, even in motorhomes.
Speed limits are generally set at 100 kilometres per hour on anything deemed an open road, and 50 kph on urban and suburban roads. There are of course variations within these two defaults, and these should be clearly posted in round white signs with red borders. Very few sections of road have limits of 110 kph, after a new law came into effect in 2017.
Some general give way rules to keep in mind are: vehicles turning give way to vehicles continuing straight, those turning right into a side street give way to those turning left into it, and those on a roundabout (traffic circle) have right of way over those entering. Traffic lights operate on the usual "green - go, red - stop, yellow - stop if safe to do so" system.
Driving conditions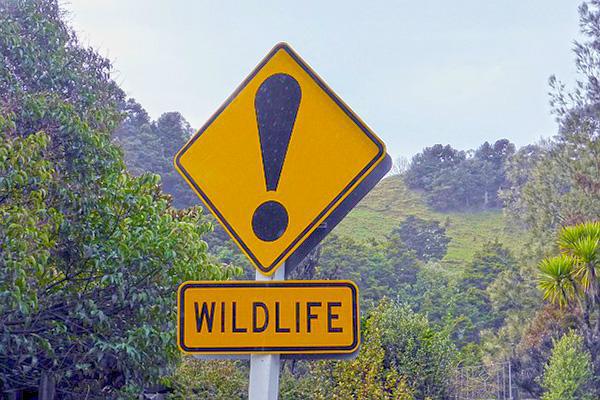 While the roads are mostly well developed and in good condition, the nature of the country and its landscapes means that driving in New Zealand can sometimes be tricky - particularly in a motorhome which tends to be larger and more lumbering than a car.
Mountain ranges in the central North and South Islands, and others scattered throughout the land, provide roadtrippers with picture-postcard views but also complicate the driving experience a little. Winding roads are a common feature, and to navigate these safely it is necessary to slow down and concentrate. Our best tip is to pull over frequently so the driver can enjoy the view rather than be tempted to gaze at it while at the wheel. When it gets cold, roads can become slippery so take extra care - and heed the warning signs. Some roads may be closed on occasion due to ice and snow.
Many of the main highways, such as State Highway 1, pass right through small towns along the way rather than bypass them. While this is great for the purposes of exploration and sightseeing, it also means a lot of slowing down to urban speeds and then speeding up again. Keep an eye out for the signs saying "welcome to…" or "Haere Mai…" (the Maori equivalent) which are generally in conjunction with a 50 kph speed limit sign.
In rural and remote areas of New Zealand, of which there are many, you may come across unsealed roads, commonly called gravel roads. To stay safe on these, slow down, brake gently and ensure you are not kicking up a dust cloud that will impair your visibility or that of other road users. Some rental companies will have rules around whether you are permitted to take the vehicle on unsealed roads, so check this before you depart.
Wildlife on the road is another concern, along with livestock. At night, watch for possums in particular. During the day, you may come across farm animals being herded on the road. This is legal - give way!
Top spots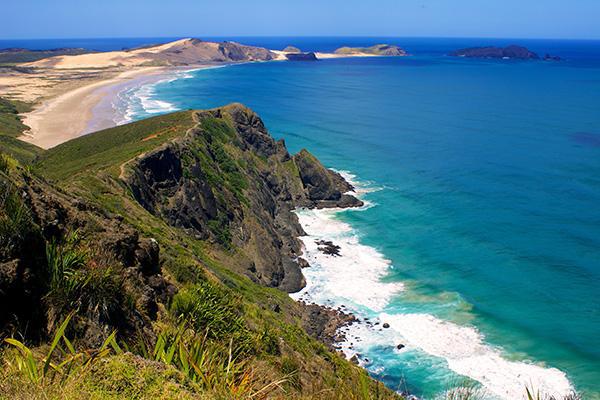 It's difficult to narrow down the best places to visit during a motorhome holiday in New Zealand, as these depend entirely on personal preference - and accessibility. Some people prefer lazy beach towns, other remote mountain passes. However, here are a few places which top our lists for scenery, atmosphere or ease of access with a motorhome.
Northland - this is the small section of land above Auckland which is often overlooked as travellers immediately head south. It has myriad beaches, laidback small towns with ice cream shops, lots of sunshine and a real holiday vibe. Don't miss the Mangonui Fish Shop, a prime (if pricey) example of that classic Kiwi dish, fish and chips.

Wellington - if you are planning to take the time to explore a city, make it this one. The capital is an interesting place with exciting dining and arts scenes, picturesquely situated around Wellington Harbour. Here you can visit the incredible Te Papa museum. A big motorhome might struggle in the city streets, so unless you have a small sleepervan we suggest parking up just outside the city limits and using public transport.

Nelson/Abel Tasman - this region is the sunniest in New Zealand, and as well as being a cool little city it is home to golden beaches, extensive native bush, a famous walking trail, plenty of kayak tour operators and the stunning Nelson Lakes.

Westland - this wild coast of desolate beaches to one side and mountain peaks to the other is an incredible spot. Be sure to bring your hiking boots and explore on foot! The Franz Josef and Fox glaciers are highlights here, and the towns are well-used to motorhome visitors. There are plenty of campsites and places to park for a night.

Queenstown and surrounds - this part of New Zealand hardly needs mentioning, but it's popular for good reason. The buzzing small city on the edge of spectacular Lake Wakatipu is a bucket list destination, and the adrenaline-inducing activities available here are a big drawcard too.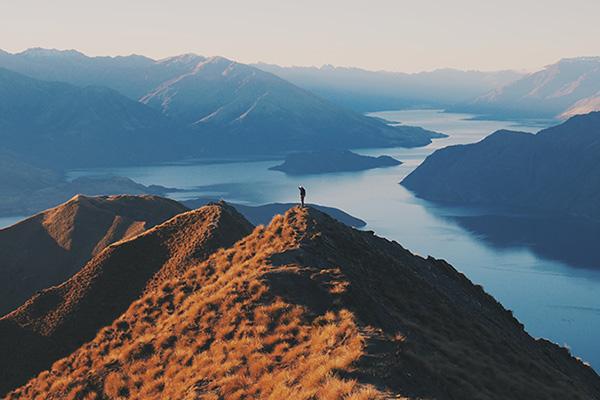 One more pointer - New Zealand is made up primarily of the North and South Island. A car ferry connects the two, so you can take your vehicle between them. It's a good idea to book your crossing in advance to secure a spot.
Now you are ready to take on New Zealand by campervan! It's guaranteed to be a trip to remember, so pack a camera and buckle up. What would your itinerary look like? If you need ideas, take a look at our great New Zealand motorhome itineraries.
---
---