Every year droves of visitors land in New Zealand, pick up their campervan hire and head off on epic adventures around the country. With myriad different ways to experience the country at their disposal, it's worth noting that so many opt to travel this incredibly scenic nation in a motorhome. It would be easy enough to take some educated guesses as to the reasons for the motorhome's enduring (and rising) popularity, but the team at Motorhome Republic decided to go one better than educated guessing. We talked to a bunch of people who had come to New Zealand from overseas and opted to see the country from the behind the wheel of a motorhome.
While not everyone had the exact same experience, a big picture did start to emerge. Below are a handful of the points that kept coming up again and again when we asked visitors about their New Zealand motorhoming experience.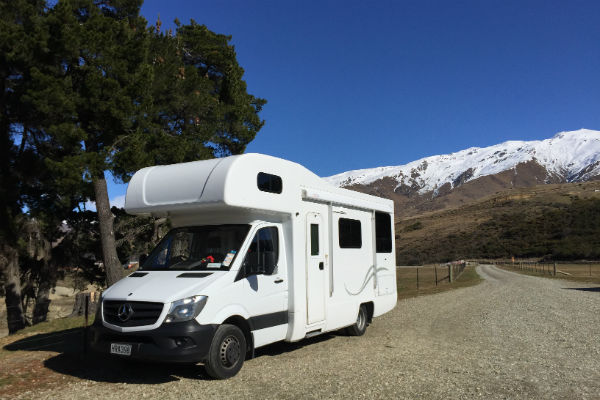 Why a motorhome?
Freedom
This was a strong theme amongst the vast majority of people we talked to. Having the freedom to stick to their own schedule and go wherever adventure called was a big factor for many in choosing a motorhome. New Zealand is a country of many hidden delights - straying away from the road most travelled is the perfect way to experience this nation as its best.
Convenience
Closely following freedom was convenience. Quite a number of motorhome travellers we spoke to talked about the fact that they could park up a motorhome where traditional accommodation options were thin on the ground or simply non-existent. This works in particularly well with New Zealand's reputation for amazing hiking trails. Adventurers can often park up their motorhome close to the trailhead and get an early start in the morning. It always pays to check which areas allow freedom camping but there are plenty of options in New Zealand, especially if you've booked a self-contained motorhome.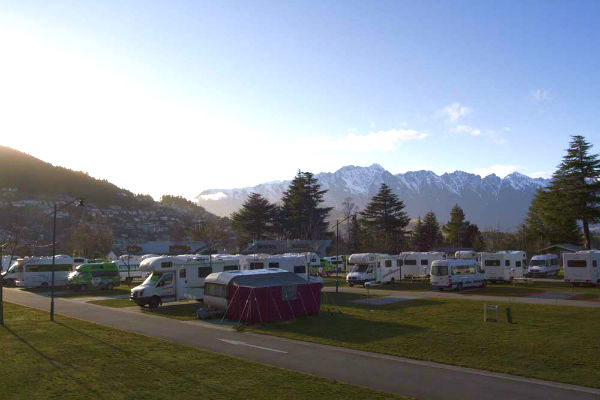 Where to go in a motorhome?
The Great Walks
Far and away the leading destinations amongst those we spoke to were the Great Walks of New Zealand. Milford Track, Routeburn Track and Abel Tasman Coast Track are some of the most well known Great Walks, but there's likely to be one within a few hour's drive no matter where you're starting from. The Tongariro Alpine Crossing also got a fair few mentions - it's not technically one of the great walks but it's an incredible day trip and some of it overlaps with the Tongariro Northern Circuit Great Walk.
Queenstown
It's really no surprise that Queenstown was a highly sought after destination for those travelling New Zealand in a motorhome. Even those who didn't have the chance to visit the Adventure Capital of the World were planning to make it a priority next time they were back in the country. Whether you're seeking relaxation, adrenaline or adventure, Queenstown is the kind of place that can get you what you need. Another reason motorhome travellers are crazy for Queenstown is that it's the perfect launchpad for exploring the magnificent lower half of the South Island.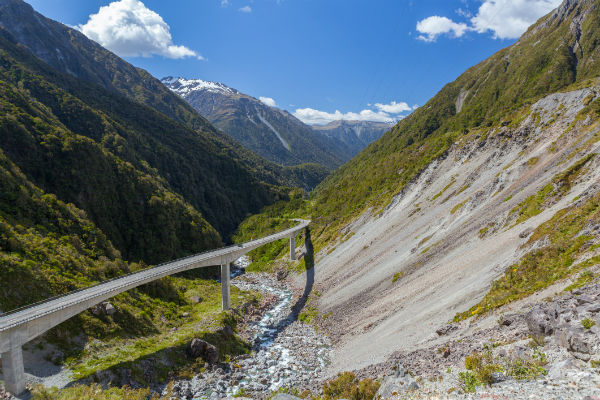 The whole South Island
No offence to the North Island (it has a bunch of breathtaking locations of its own) but again and again motorhome travellers brought up New Zealand's South Island as a whole when asked where in the country most loved travelling, or wanted to visit next time they came to the country. From the pristine Marlborough Sounds in the north to wild Stewart Island in the south, this half of New Zealand has charmed and enthralled millions of visitors for years.
Would you motorhome in New Zealand again?
Yes. Again and again, the answer was a resounding yes.

If you'd rather stop reading about the hidden gems of New Zealand and start discovering them for yourself, kickstart your trip by finding a motorhome rental which will carry you to countless incredible destinations. And if you have your tales of motorhoming around New Zealand, tell us about your favourite bits in the comments below!