Cross-continental road trips are all very well, but nothing beats driving with the sea on one side, a magnificent landscape on the other and a fresh ocean breeze on your face.
Most of the road trips that people brag about are cross-country affairs (across the US, from Paris to Moscow, Sydney to Perth, etc.) but anyone who's ever taken a journey along a stretch of picturesque coastline will tell you that it's not about distance travelled or borders crossed. It's about the excitement of seeing something new every day - the anticipation of what will be waiting around the next bend in the road. That's where coastal trips come in to their element. The ever shifting landscapes moulded by ocean waves provide a variety that is hard to find anywhere else, and brisk sea breezes make every day feel fresh and new. But with so many coastlines begging for your attention, where to start? We're glad you asked…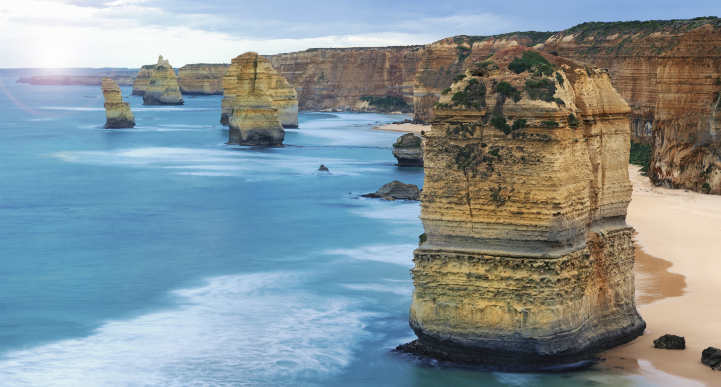 1. Great Ocean Road, Victoria, Australia
The Great Ocean Road is internationally renowned as one of the most scenic coastal drives on Earth, and for good reason. Stretching along the southeastern coastline between Torquay and Allensford in the state of Victoria, travellers are treated to views of spectacular rock formations, fertile vineyards and rolling farmland. The 12 Apostles, magnificent limestone pillars rising up out of the sea, are a particular highlight of the journey but they are far from all that's on offer along this stunning 243 kilometre route. Explore surf towns and seaside villages, sample cellar door offerings from the many wineries that dot the region and get up close with koalas, kangaroos and emus that have made their home in the crater of an extinct volcano at Tower Hill. To take your time and really soak up all the area has to offer, picking up a Melbourne campervan hire is the easy and obvious choice.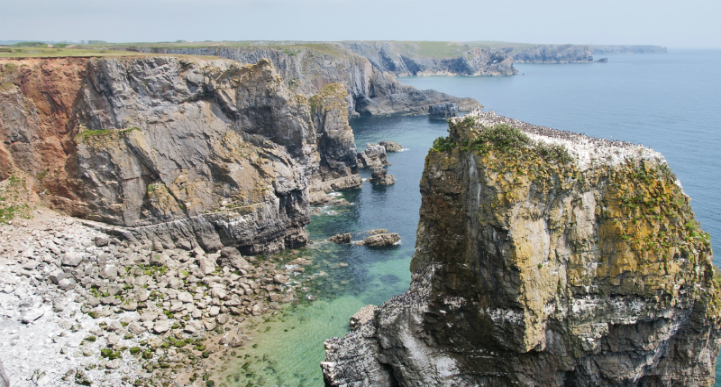 2. Pembrokeshire Coast, Wales, United Kingdom
Pembrokeshire Coast is the only bit of coastline in the UK which has had a National Park established around it purely to protect its natural beauty - surely this speaks volumes about the unique quality of this exquisite piece of Welsh paradise. The variety on display in this region is remarkable: you'll find idyllic beaches and rugged rocky shores, prehistoric tombs and Norman castles. It's also a brilliant place for spotting rare wildlife as Pembrokeshire is home to a multitude of species that are not seen at all outside this region. Where to start to start your journey? It may seem an unlikely choice, but if you rent a motorhome in Bristol and head west across the Severn Bridge, you'll have the opportunity to experience all that southern Wales has to offer as well, before you head on to Pembrokeshire - it's not a long trip, and why rush something so beautiful?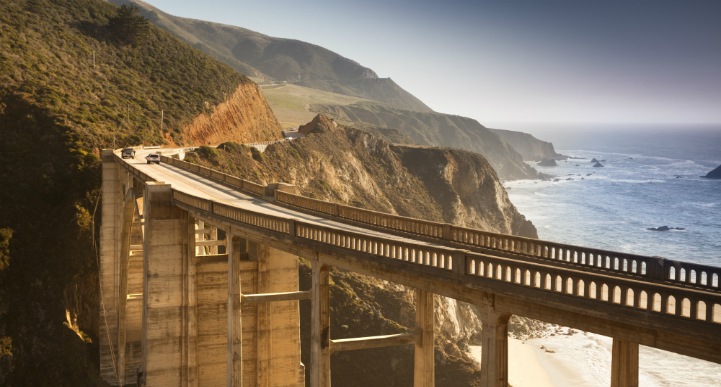 3. Northern California, United States
There's a bit of flexibility around where exactly you start and end your Northern California odyssey. Generally San Francisco serves as an anchor for the trip, either as a launchpad or a final destination. A good compromise is scheduling a few days to explore this culturally rich city before you head on your way. In stark contrast to the arid environment of Los Angeles and its surroundings, this slice of California is blessed with evergreen forests, a wonderfully temperate climate and stunning views thanks to the Santa Lucia Mountains which rise sharply out of the Pacific Ocean. The section of Highway 1 running through Big Sur (a coastal region that stretches from San Luis Obispo to Monterey) is generally regarded as one of the most scenic routes in the entire United States, if not the world, so make sure you get down to there at least. After that? Just see where the road takes you.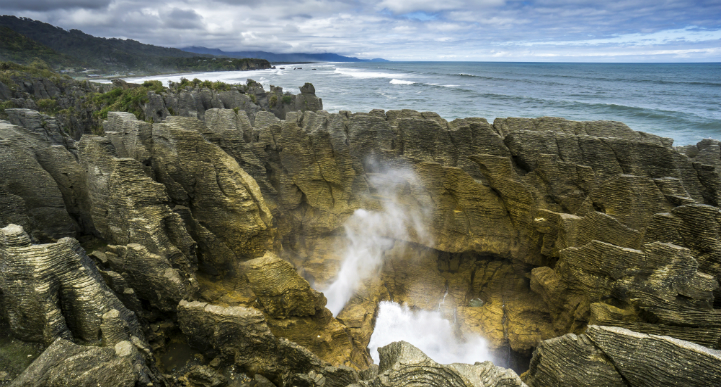 4. Westland, New Zealand
Being an island nation, it's no surprise that New Zealand is replete with striking coastal regions, but one that outshines all others is the country around State Highway 6 in Westland. Although it's not technically part of Westland (or on the coast) many road trippers get a Nelson motorhome rental before tearing themselves away from the sunny, vineyard laden city and heading west to the coast. Any doubts visitors had about leaving Nelson will be fully assuaged as they hit the seaside town of Westport. Starting here and continuing all along route, New Zealand's wildlife will be on display - keep an eye out for penguins and seal colonies. Framed by lush greenery and the mighty Southern Alps on one side and an unforgettably pristine coastline on the other, this is an almost otherworldly place. Even when the road cuts inland, travellers are treated to magnificent sights - the Franz Josef and Fox glaciers really are wondrous to behold, and if you decide to continue your journey toward the heart of the South Island, the picturesque towns of Wanaka and Queenstown await you in your New Zealand Motorhome rental.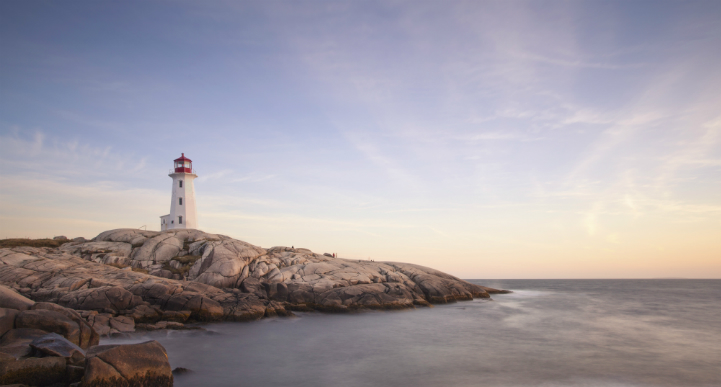 5. Nova Scotia & New Brunswick, Canada
The bucolic 'white picket fence' style coastal settlements in this corner of eastern Canada contrast beautifully with the wild and rugged environment in which they're set. Halifax is the obvious starting point for your journey which will take you around the southwestern coastline of Nova Scotia, sprinkled with lonely lighthouses and tiny charming settlements, before you swing back around beside the Bay of Fundy and up into the gorgeous rural surroundings of New Brunswick. This is another open-ended route; where you finish really depends on how much time you have (you can even drive onward to Newfoundland to continue on the 'Viking Trail'), but one thing's for certain - you really won't want to leave.
Have we missed a coastal route that you think rivals these 5? We'd love to hear about your road tripping experiences - tell us what you've discovered in the comments below!

These coastal roadtrips not fit the bill? Consider an Iceland campervan hire, France Motorhome rental, Tasmania campervan rental or other Australia locations for a motorhome rental. All of which have incredible coastlines!
Feature image: James Lauritz, copyright Tourism Victoria
---
It's funny how motorhome memories stick with you. I can still recall a motorhome vacation my family took when I was five years old and how awesome I thought I was, tucked away in a loft bed above the cab. From revealing unique destinations to providing tips and tricks, it's my mission to help others build great motorhome memories too.
It's funny how motorhome memories stick with you. I can still recall a motorhome vacation my family took when I was five years old and how awesome I thought I was, tucked away in a loft bed above the cab. From revealing unique destinations to providing tips and tricks, it's my mission to help others build great motorhome memories too.
---
---