America's most RV-friendly cities
The United States with its varied landscape, national parks, wide streets and clear signage is by and large a great place for a motorhome trip. But there are certain things that make certain cities particularly RV friendly.
For example, some cities will allow overnight parking in places other than official campervan sites, such as in Walmart car parks and at grocery stores. Other cities will provide free dumping stations or offer plenty of places for an RV to park that aren't miles from where all the action is.
Such cities are ideal places to kick off or finish up a US motorhome adventure, as they embody the spirit of the great American road trip. Here are a few of those top spots all over the US that you can rely on to be RV friendly.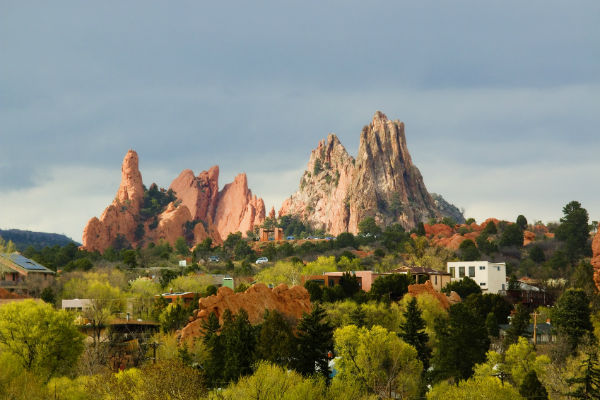 Colorado Springs
Colorado Springs is an outdoor adventureland, so it's no surprise it is frequented by countless RV travellers every year. There are dozens of amazing attractions in the area, including Pike's Peak and the Garden of the Gods.
To welcome motorhome travellers and ensure there's enough space for everyone, an array of campgrounds have popped up all over the city. The Colorado Springs KOA is a popular choice with a full set of amenities, and the Pikes Peak RV Park will let you stay close to this iconic mountain. Pick up your motorhome in Denver and make your way to this great city in just over an hour.
Planning your route? Try this great itinerary from Denver to Los Angeles.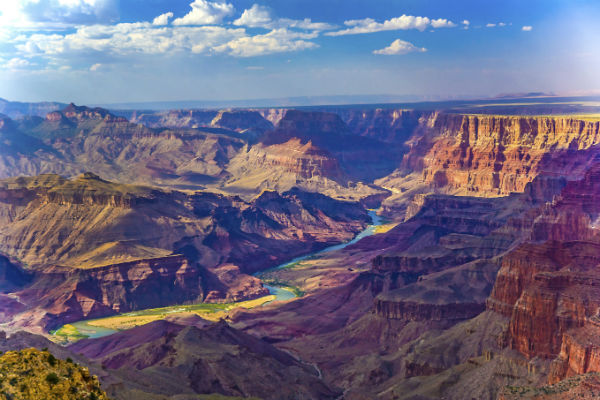 Las Vegas
It can be tough for a busy, cosmopolitan city to hold a reputation for being RV friendly, but Las Vegas manages to cover all bases when it comes to wowing travellers. The desert tourist magnet is home to some of the most popular, convenient and well-equipped campgrounds in the Southwest, and there are multiple bucket list locations to tick off during the day.
Spend your time exploring the Grand Canyon and Lake Mead, learning the unbelievable history of the Hoover Dam, and strolling through the central strip. When it comes time to park up for the night, no need to forego the famous Vegas nightlife. The RV Park at Circus Circus is located close to town, as is the Riviera RV Resort. Prefer the nature side of things? Options abound closer to the lake or the Grand Canyon.
Try this Denver to San Francisco itinerary to hit Las Vegas along the way.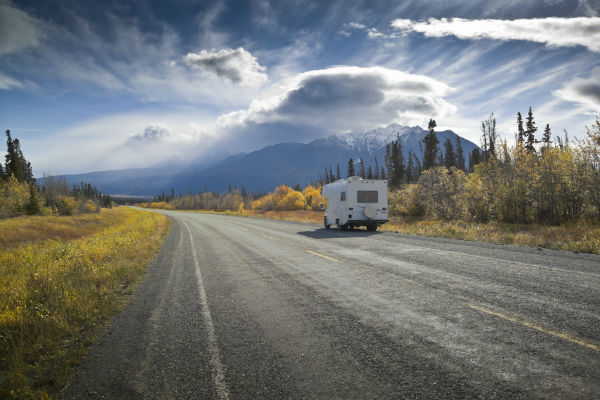 Anchorage
Alaska, the Last Frontier, is on many a traveller's bucket list, and Anchorage is at the forefront of the state's most RV-friendly cities. You may be able to nab a parking spot in places such as Fred Meyer store carparks (there are four in town), and even at a local school - the district runs a program whereby you can park overnight for free in exchange for keeping an eye on the campus.
Naturally, stunning Alaska is never short on things to do or see. From the Cook Inlet to the Portage Glacier, there are endless road trips throughout the state. Keep an eye out for the incredible wildlife and prepare accordingly for this wild and adventurous region.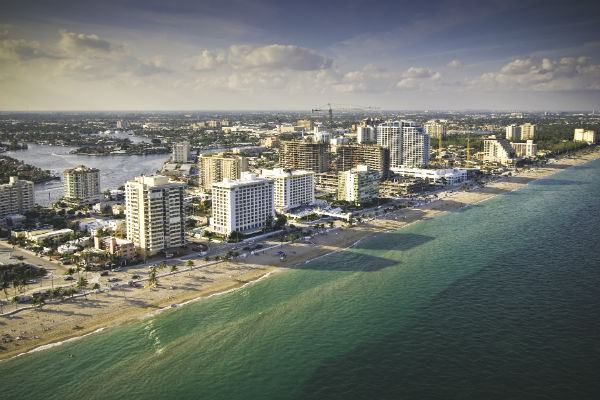 Fort Lauderdale
Fort Lauderdale is a popular city for RV campers throughout the year, and it becomes especially busy during winter as the snowbirds from the north migrate to Florida's balmy climate for the cooler months.
Visit the Hugh Taylor Birch and Bonnet House, and allow plenty of time to stroll along the Las Olas Boulevard. For a place to camp, check out the Yacht Haven Park & Marina, or the Breezy Hill RV Resort in Pompano Beach.
While some cities are extra friendly towards RV road trippers, it's tough to find places that don't accommodate RV travellers. The rise of motorhome travel has prompted cities all over America to become more RV-friendly, with ample facilities and places to park.
See for yourself and plan a trip today.
---
---