Are you ready for adventure?
For some, a vacation is all about relaxation. For others, it's an opportunity to dive into adventure and thrill seeking. This article is for those people. There's a whole world of incredible experiences out there, but nobody has the time to try everything. To make things a little easier, we've uncovered a handful of the world's very best destinations for adrenaline fiends, so you can start planning your next adventure asap. Don't settle for less than the best: line up a motorhome road trip that will take you to one of the most thrilling destinations on Earth.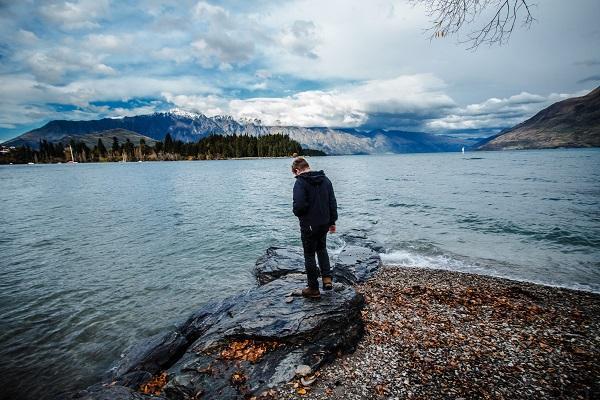 This ridiculously picturesque town is known as the Adventure Capital of the World, and it's more than earned its name. Once you stop staring at the jagged line of The Remarkables rearing into the sky and the mirror-smooth expanse of Lake Wakatipu receding into the distance, you can start exploring the many adventure opportunities that Queenstown offers.
There are several different bungy jumping prospects around town, with most tossing up between the lush beauty of the Kawarau Bridge site and New Zealand's highest bungee setup: The Nevis. At another spot (The Ledge), you may even have the chance to do a night bungy - check ahead of time though, as this is only seasonally available.
Skydiving is also hugely popular in Queenstown, thanks largely to the stunning views all around - there's no better way to get a true appreciation for how majestic New Zealand can be than jumping out of an airplane.
If you're hunting for an adventurous experience that doesn't involve falling, Queenstown still has you covered. White water rafting is a big attraction in this area, with multiple options to cater for all: experienced rafters, keen first timers, explorers with a few days to spare, and even those seeking a more relaxing river ride.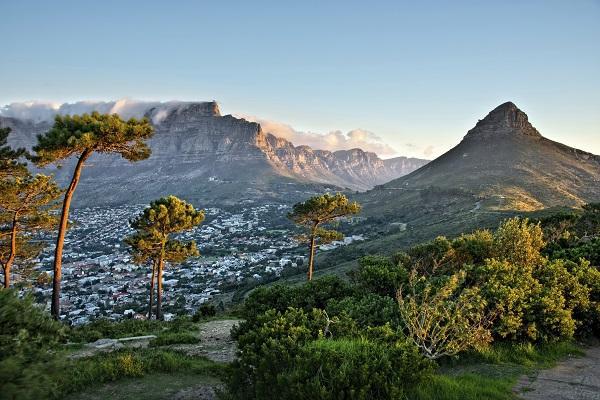 From one spectacular destination defined by its natural surroundings to another. Cape Town is one of the most beautiful cities not just in Africa but the whole world - however, there's far more to do here than just sightseeing. Cape Town serves as an excellent hub for adventurers, who can strike out in several different directions to find a variety of adrenaline-spiking activities.
To really raise your heartrate and test the limits of your fight/flight instinct, you can try stepping into a cage and coming face to face with one of Earth's most notorious apex predators: the Great White Shark. Consider setting out from Cape Town and driving your motorhome to somewhere near Gansbaai the day before - this will save you an early morning shuttle ride, plus the ride back to Cape Town after you're done. There's no guarantee that the Great Whites will come out to play but the area is well known for having a dense population of these sharks, so your chances are pretty good.
It's common knowledge that the view from atop Table Mountain is breathtaking - but what fewer people know is just how amazing it can be to abseil down. If you've never abseiled before that's fine, there will be helpful guides to step you through the whole process and make sure safety is a No. 1 priority. You don't even have to carve a huge chunk out of your day to step off this cliff 1000 metres above sea level, because the entire experience only takes up about an hour. Plenty of time to savour the sights and continue on with your holiday.
Most of the time surfing is an active pastime but not necessarily an adrenaline-fueled one. At Dungeons Beach however, there's plenty to get your pulse racing. Thanks to the reef formation offshore, Dungeons boasts excellent waves which can get absolutely huge. This should not be attempted unless you're a very experienced surfer but for those who are up to the challenge, Dungeons Beach is ready to give you one hell of a ride.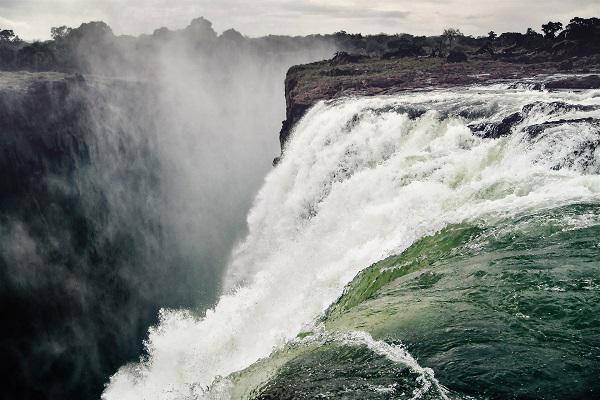 Livingstone is yet another visually remarkable destination on this list, serving as the main tourism gateway to Victoria Falls. No doubt you'll spend at least some time looking out over the world's largest waterfall, but once you've had your fill of this magnificent natural gem, there's plenty more thrilling things to do in and around Livingstone.
For a truly unique adrenaline-boosting experience, schedule your Livingstone visit for the dry season (late-August - early-January) and sign yourself up for the Livingstone Island Tour and Devils Swim. When the waters of Victoria Falls drop low enough, a naturally occuring shallow pool emerges, with a lip high enough to stem the flow and allow for daring visitors to take a dip right next to the edge of the thundering falls. Stepping into Devil's Pool is not a compulsory part of the tour but it will be hard to keep true thrillseekers away from swimming right at the edge.
To continue your adventures in and around Victoria Falls, you could step off the edge of a towering cliff and hurtle toward a sheer rock face with a Gorge Swing. There's something uniquely stomach-dropping about jumping into nothingness and swinging out over a yawning void, and tackling a gorge swing experience above the natural beauty of the Zambezi River adds an undeniable visual appeal to this already enticing experience.
Another high-flying option for the daring is to take a microlight flight over the falls. The lightweight, minimal nature of a microlight means that there is little between you and the air you're soaring through, giving the impression of gliding and swooping like a bird. Spiralling through rainbows and mist, dipping low to glimpse crocodiles and hippos sunning themselves on the riverbank… adventure sightseeing doesn't get much better than this. For the lowest chance of weather cancellations (microlights are sensitive to wind currents) book for early morning/late afternoon in the dry season.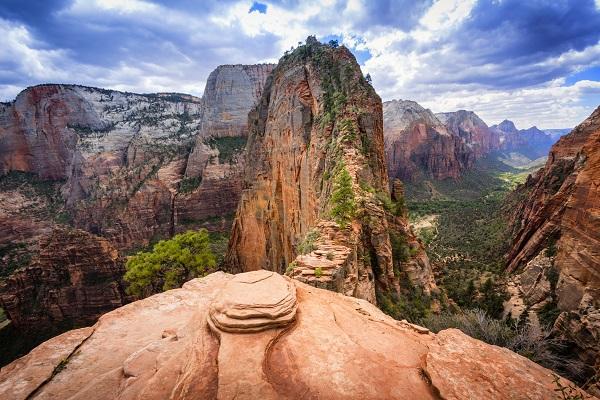 Zion is a giant playground for adrenaline seekers. Hiking, biking, canyoneering, tubing and ATV touring is all on the menu, so it's really just a matter of figuring out how many activities you can fit into your schedule. Many of the things you can do in Zion National Park don't require special experience or training, but most will demand at least a moderate level of fitness.
Angels Landing is known as one of the most dangerous and thrilling hikes in the United States. It's only about a 5 mile return trip, but the last half mile alone can seem to last for an eternity as you scrabble up a steep incline with sheer drops on either side and only a chain to cling on to. The climb itself will make the whole journey worth it but as an added cherry on top, the view from the top of Angels Landing is epic.
The many sandstone canyons of Zion National Park provide the perfect environment for one of the world's most adventurous pursuits: canyoneering. If you've never tried canyoneering before, you'll want to start out in an introductory area like the lower end of The Narrows above the Temple of Sinawawa, as safety is a paramount concern and this is a challenging activity with quite a number of risks. Experienced canyoneers will find all the adventure they could ask for in the slot canyons of Zion, with routes which demand not only physical prowess, but a knack for puzzle solving as well.
If you're yearning to escape the crowds and discover the real wild nature of Zion National Park, consider heading out for a backcountry hike. There are plenty of trails that will take you far from the main flow of tourists, but always ensure that you are well prepared and have let others know about your plans. This is a very remote area which can experience extreme weather shifts in a matter of minutes, so good planning and sensible precautions are a must.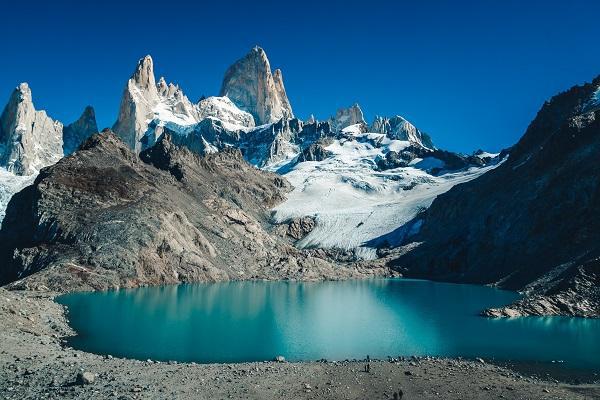 A motorhome rental is perfect for a journey to remote Patagonia, as almost any visit to this spectacular region will entail a lengthy road trip. Whether you approach Patagonia from within Chile or Argentina (or swap between the two), you'll be able to find truly awe-inspiring experiences which will take your breath away.
For an extreme activity that's a little bit out of the box, hop into a kayak and see some of Earth's most grand natural phenomena from a humbling sea-level perspective. At places like Grey Glacier in Torres del Paine, you can paddle right up to the massive wall of ice and get a true feel for just how immense these gargantuan sheets of ice really are. In Chile's Aysen Region you can also visit the amazing Marble Caves by kayak, and shoot down the Futaleufu River in a kayak or raft.
Keen hikers won't want to miss the chance to visit El Chalten in Argentina, the country's uncontested hiking and rock climbing capital. There are trails and trips for people of just about every ability, but there are a few routes which particularly appeal to dedicated adventure seekers. Hiking to the base of Fitz Roy will reward hikers with an exhilarating climb and the sight of a milky blue lagoon at the foot of the peak, while tackling the Huemul Circuit
To take your hiking experience one step further, consider stepping onto the ice and trekking across a glacier. You'll need to book ahead of time as all glacier walks are guided tours, due to the potentially hazardous nature of walking on a giant river of ice. There are a few different opportunities to get up close and personal with glaciers - which one you pick will largely depend on where else you're planning to visit over the course of your trip.
Many of the locations mentioned above are a little (or a lot!) out of the way, which makes a motorhome rental the perfect solution for adrenaline seekers on the go. With the flexibility of having your accommodation and transport bundled into one, you can wander wherever the road takes you and stop to explore any exciting opportunities that catch your eye. If you need a little more inspiration for your next expedition, take a look at these intrepid motorhome itineraries and get ready to venture into the unknown.
---
It's funny how motorhome memories stick with you. I can still recall a motorhome vacation my family took when I was five years old and how awesome I thought I was, tucked away in a loft bed above the cab. From revealing unique destinations to providing tips and tricks, it's my mission to help others build great motorhome memories too.
It's funny how motorhome memories stick with you. I can still recall a motorhome vacation my family took when I was five years old and how awesome I thought I was, tucked away in a loft bed above the cab. From revealing unique destinations to providing tips and tricks, it's my mission to help others build great motorhome memories too.
---
---