Are you ready for history as you've never experienced it before?
One of the best things about travelling to new destinations is diving into the history and heritage of each place. There's no better way to really get to grips with the country that you're driving through than discovering that nation's iconic historical sites. These unique windows into the past are often overlooked by those seeking more modern attractions but for those with an eye for the marvels of history, they lie like precious gems scattered across the landscape. We've gathered together a handful of these gems to aid historically-minded campervan adventurers in their travels across distant (and not so distant) lands.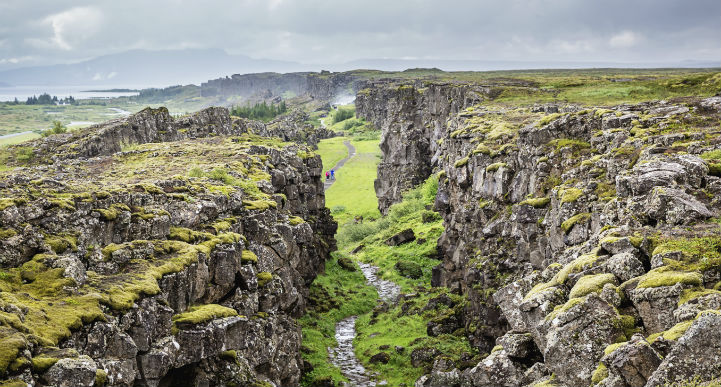 Þingvellir, Iceland
Booking a campervan hire in Iceland opens up a magnificently exotic world of opportunity to the curious traveller. This island nation, one of the world's most northerly countries, is renowned for its spectacular landscapes and waterfalls, not to mention the majestic aurora borealis (northern lights) which make an appearance every winter.
Some of these landscapes aren't just amazing to look at - they're also heavy with history that reaches back to the time of the Vikings. Þingvellir is just such a place. Often anglicised as Thingvellir, this was the home of the Icelandic parliament (or Althing) for almost a thousand years, from 930 until 1798, and has seen many momentous events in the history of Iceland. Today Thingvellir National Park protects this entire area which has been designated as the property of the Icelandic nation forever.
Finding Thingvellir is easy - it's only about 45 minutes up Routes 1 and 36 from the capital city of Reykjavík. Many will head first to the Visitor Centre near the viewpoint at Hakið before heading further into the park. If you're visiting between 1st June - 30th September you can even camp in Thingvellir National Park, no reservation required. Once you're ready to move on, a multitude of wonders await on Iceland's legendary Ring Road.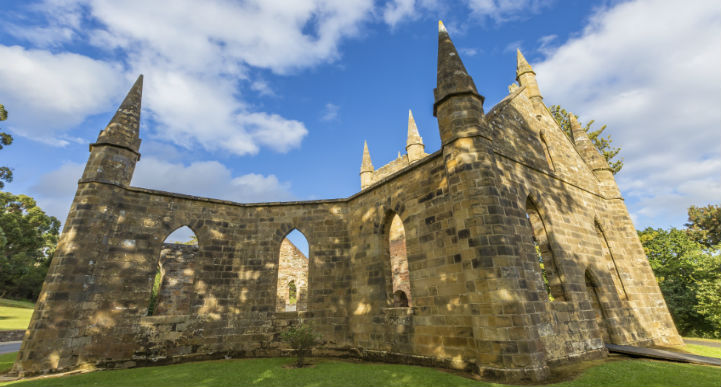 Port Arthur, Australia
Australia has a somewhat… colourful history when it comes to its earliest European inhabitants. From 1788 to 1868 around 162,000 convicted criminals were sent to Australia by the British government - and the primary penal colony in Australia was Van Diemen's Land, now known as Tasmania.
Among the most notorious of all the prisons in Van Diemen's Land was Port Arthur. Today, this is Tasmania's top tourist attraction, with visitors able to see for themselves the fearsome structures where so many convicts lived and died. You'll hear of daring escapes and desperate measures, unbelievably harsh conditions and the resilience of the human spirit. You may even choose to take a boat ride out to the Isle of the Dead to see where so many of these souls came to their final rest.
The best thing is, a campervan hire in Tasmania will allow you to make the hour and a half trip from Hobart to Port Arthur and continue on up the east coast to discover some of the world's most beautiful beaches - Wineglass Bay, in Freycinet National Park, is a particularly picture-perfect example of the quality you can expect to discover on an east Tasmanian road trip with your Motorhome rental Australia.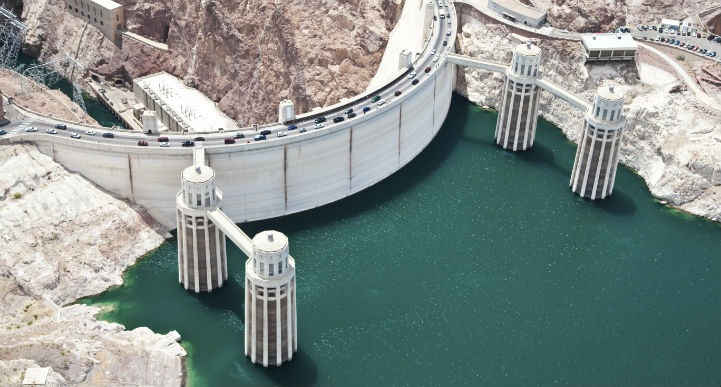 Hoover Dam, United States
You've probably heard of this giant piece of engineering wizardry, but it's not until you see it with your own two eyes that you'll be able to comprehend its sheer magnitude. At the time of its construction in the early 1930's, no one had ever attempted to build any concrete structure of this size but in spite of that, the project was completed more than two years ahead of schedule.
Even today, more than 80 years after construction on the Hoover Dam wrapped up, the immense size of the dam is still awe-inspiring. Taking the Hoover Dam Tour will see you guided through the powerplant and into passageways within the dam itself.
Picking up an RV rental from Las Vegas will place you less than an hour away from the Hoover Dam and set you up to perfectly to continue on to discover the unparalleled natural grandeur of the Grand Canyon. An RV rental gives you the chance to stay overnight and catch the canyon at its most stunning: right on sunrise. San Francisco as an RV rental option is a bit further afield but presents the perfect opportunity for an epic road trip.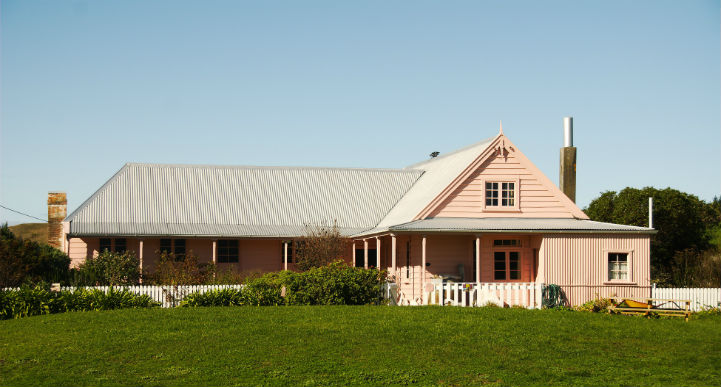 Fyffe House, New Zealand
For many, many years the town of Kaikoura in New Zealand's South Island was known by Europeans and the indigenous Maori alike as a place where riches can pulled from the sea. For Maori those riches took the form of bountiful seafood, while Europeans used the town as a base to hunt southern right whales, a lucrative source of lamp oil.
While today Kaikoura's marine life is celebrated rather than exploited, there are still some traces of those days remaining. Fyffe House is Kaikoura's oldest building and the only surviving remnant of a whaling station that was established here in 1842. Built on whalebone foundations, those who tour this unique place will soon come to realise just how hardy and resourceful the early inhabitants of Kaikoura had to be just to survive in this place which was extremely remote and unforgiving.
A motorhome rental in New Zealand will put you within a few comfortable days journey of pretty much anywhere in the country, but if you had to pick one place to start from, it would have to be Christchurch. Just two and a half hours south of Kaikoura, motorhome adventurers can then head on to the famed wine region of Marlborough or curve northwest to discover the ruggedly beautiful West Coast.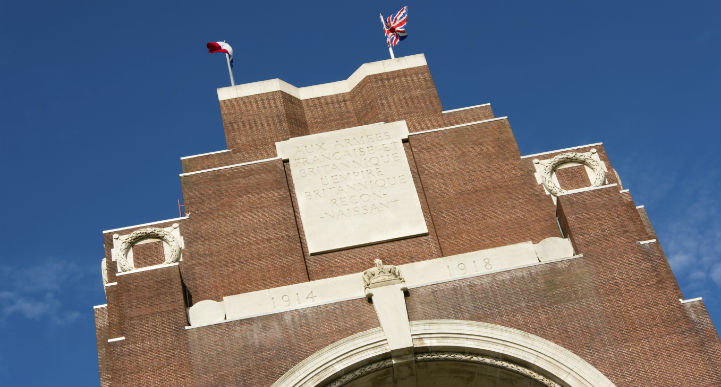 The Circuit of Remembrance, France
France is a country that is heavy with history. From some of the earliest accounts of this region by Julius Caesar himself through the rise of the kingdom of Frankia, the bloody birth of modern democracy in the French Revolution and on into the 21st century, there have been enough momentous events in this land to fill countless volumes.
However, few of these events have claimed more casualties in such a short space of time than the Battle of the Somme in 1916. This massive Allied offensive set the stage for a victorious end to the Great War two years later, but not before more than a million soldiers from both sides had lost their lives in this immense battle.
Today the Circuit of Remembrance allows travellers to pay tribute to the fallen of the Somme as they visit the numerous battlefields of this conflict. The 40 mile route between Albert and Péronne holds many poignant reminders of the 100 year old battle, from the Somme 1916 Museum in Albert which showcases the realities of trench life, to the 100 metres wide Lochnagar Crater in Ovillers-La Boisselle. Picking up a motorhome rental in France will allow you to explore the Circuit of Remembrance at your own pace - and even continue on to explore Belgium and the Netherlands.
---
It's funny how motorhome memories stick with you. I can still recall a motorhome vacation my family took when I was five years old and how awesome I thought I was, tucked away in a loft bed above the cab. From revealing unique destinations to providing tips and tricks, it's my mission to help others build great motorhome memories too.
It's funny how motorhome memories stick with you. I can still recall a motorhome vacation my family took when I was five years old and how awesome I thought I was, tucked away in a loft bed above the cab. From revealing unique destinations to providing tips and tricks, it's my mission to help others build great motorhome memories too.
---
---