Want to discover hidden gems in France? Look no further.
France is one of those countries which is massively popular with tourists but still has scores of incredible destinations which few people ever bother to visit. It's all too easy to get caught up in the charms of cities like Paris, Marseille or Bordeaux and forget about the smaller, quieter spots around the country. However, with a France motorhome rental it's almost impossible not to explore the lesser known corners of the country. With many visitors across the world planning trips to France in time for July's 2018 Tour de France, we're highlighting ten provincial gems which often get overlooked in favour of bigger, flashier destinations. Strike out for the unknown and discover something entirely new when you visit one of these locations in France in a motorhome rental.
Barcelonnette, Provence-Alpes-Côte d'Azur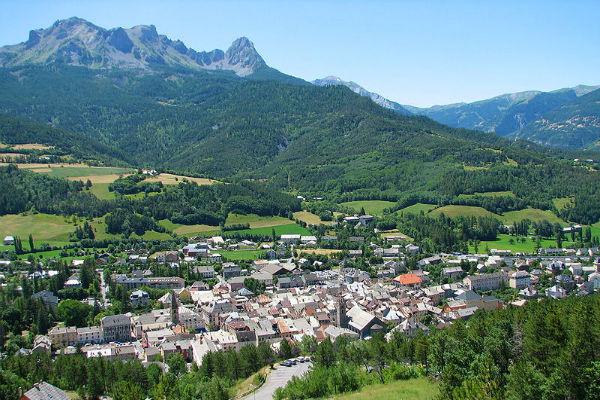 Image: Speculos (CC BY-SA 3.0)
Set amidst spectacular mountains, a little over two and a half hours drive from Marseille, is the charming market town of Barcelonnette. Many tourists base themselves here with an eye to discovering nearby ski resorts like Pra-Loup and La Sauze, but you don't have to be an avid skier to enjoy your stay here. The twice weekly market provides excellent opportunities to pick up local delicacies, and wandering the town's historic streets will soon see you enchanted by beautiful old buildings and alpine views. Visit in August to catch the unique Latino-Mexican festival (complete with mariachis) which celebrates Barcelonnette's Hispanic heritage.
Figeac, Languedoc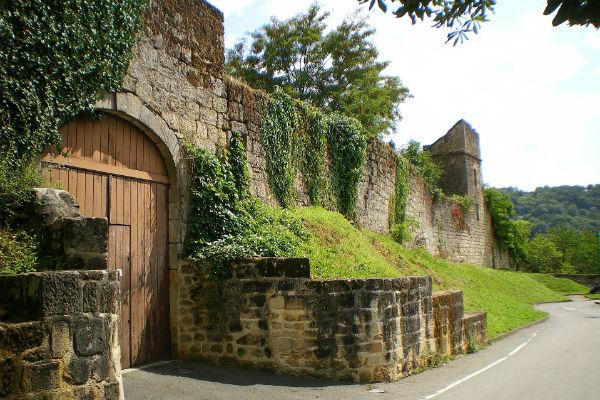 France has no shortage of historic sites, but even so Figeac is among the loveliest of the country's medieval towns. Picking up a Toulouse motorhome rental will put you just a little over two hours from Figeac's antique streets. Just as they have for hundreds of years, the town's two market places (Place Carnot and Place Champollion) serve as the heart of Figeac, and should be one of the first ports of call for any visitor. Make sure to take the time to walk from Place Champollion up the hill to le Puy, a lush, serene environment where you can find 17th century mansions and an historic church - looking out from the church will give you a lovely panorama of the town below.
Tremolat, Dordogne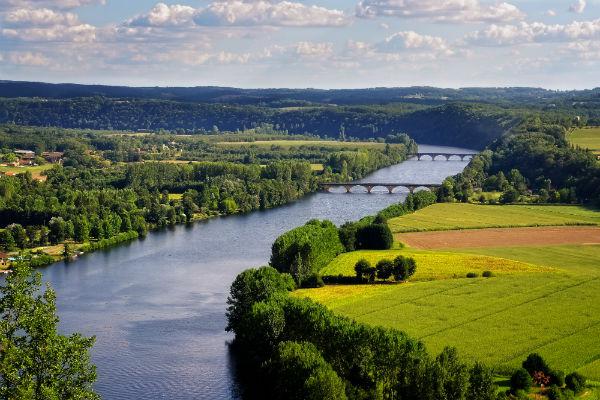 Set on the banks of the Dordogne river, Tremolat is only two hour's drive away for anyone collecting a motorhome rental in Bordeaux. This is the perfect spot for anyone wanting to soak up the serenity of the French countryside, though there's more here than just bucolic scenery. Gourmands will find themselves in heaven at the Michelin starred Vieux Logis - and if you're visiting during truffle season, you could even go on a truffle hunting expedition organised by the restaurant. For those with an eye for history, the 12th century buildings (a church and chapel) will be a highlight, as well as the remains of 14th century frescoes inside the church itself.
Cancale, Brittany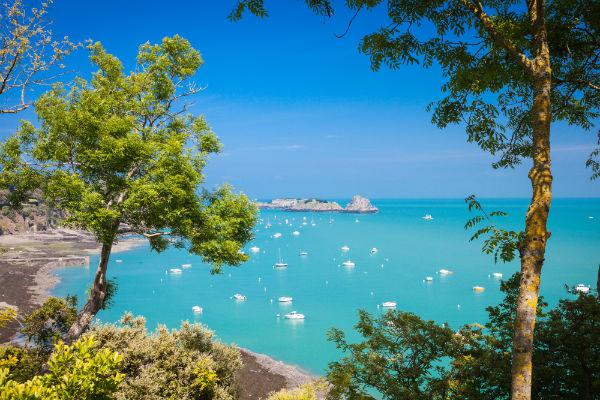 This picturesque fishing town lies on the northwest coast of France, a little under four and a half hours' journey west for those who've booked a Paris motorhome rental. If you're in the country for the Tour de France, you'll be heading to Brittany anyway so this works out perfectly. Cancale is famous far and wide for its oysters, so this is a particularly good destination for seafood connoisseurs. The oyster market is a must-visit, where you can find these delicacies at producer prices, but even if you're not a big seafood fan Cancale is still worth a trip. The coastal walks around Cancale are lovely, offering stunning sea views over the Baie de St Michel, or the wild headland of Point de Grouin if you choose to head north.
Beaujolais, Burgundy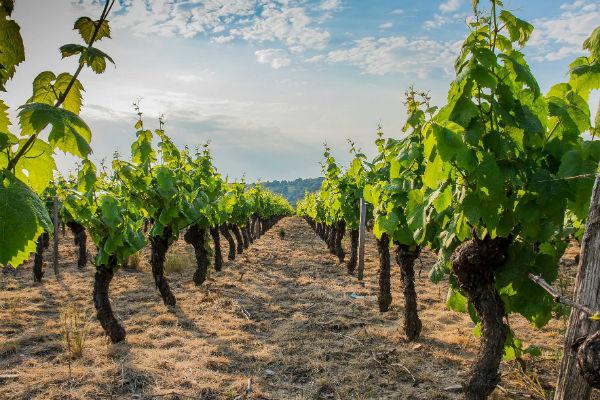 Wine lovers, this one's for you. Pick up a motorhome rental in Lyon and you're all set to explore this wonderful area. Beaujolais exemplifies the best of rural French wine country, complete with little roads that wind amongst gentle hills, impressive estates, sleepy villages and of course rows of vineyards. Those who enjoy a good red will be particularly happy here, as Beaujolais is renowned for its fruity red vintages - just make sure you work out who's on driving duties, or look into organising a guided tour so you don't have to worry about driving at all. Villefranche-sur-Saône is a good starting point for visitors, but you'll soon find yourself mapping your own way across this idyllic country.
Menton, Provence-Alpes-Côte d'Azur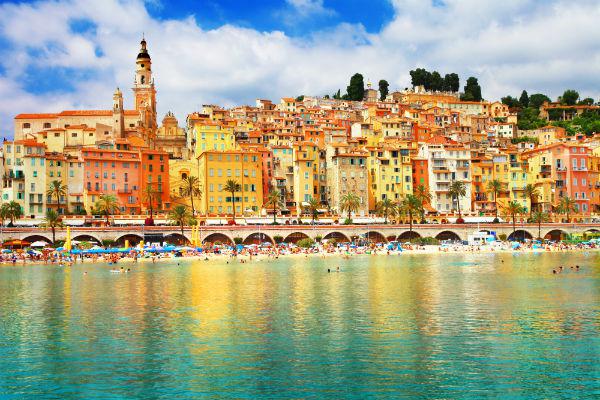 The French Riviera is bursting with beautiful coastal locations but unlike well known spots like St Tropez, Cannes or Monte Carlo, Menton exudes a serenity that's pointedly missing from more popular resort cities. Set just a few kilometres from the French/Italian border, this under-the-radar gem is blessed with a microclimate that keeps temperatures warm even during winter. Locals take full advantage of this weather quirk by cultivating citrus fruit - a tradition which is celebrated each February in the immensely popular Fête du citron (Lemon Festival). Attracting more attendees than Monte Carlo's Grand Prix, this is a spectacular event you won't want to miss if you can help it.
Cahors, Occitanie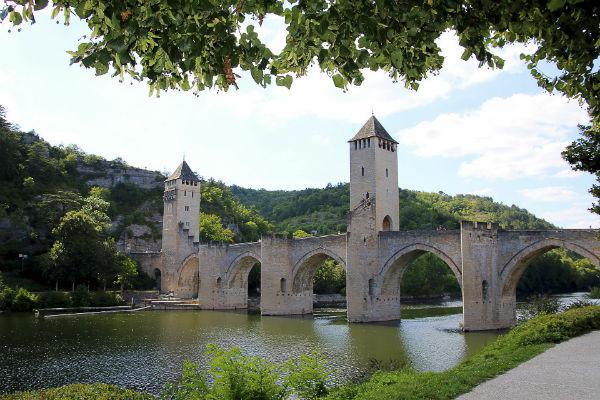 The Valentré bridge, an iconic UNESCO World Heritage Site, will be the first highlight that most visitors will make an effort to see in Cahors, though it's far from the only reason to drop by this charming old town. Cahors has a long and storied history, much of which is still reflected in the town's architecture and streets. The Saint-Etienne cathedral and Olivier-de-Magny gardens are not to be missed, so make sure you call by amidst all the strolling, shopping and dining. Don't leave before trying Cahors wine, a robust, tannic drop perfect for true red vino aficionados. A visit to Cahors could work in well with catching the southern legs of the Tour de France.
Dinan, Brittany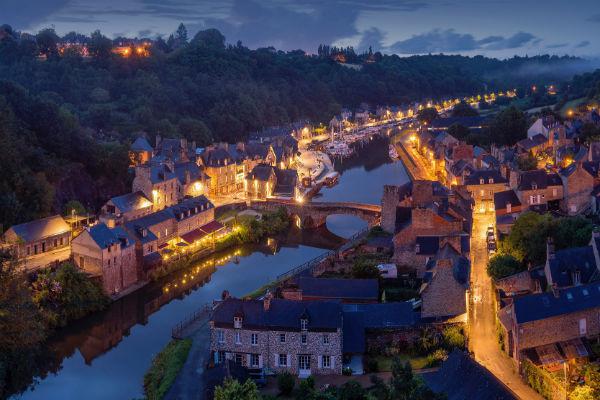 Dinan is only about half an hour from Cancale, our other Brittany highlight destination, so make sure you put both on your itinerary if you're heading to the northwest of France. This town does cater to tourists but in spite of that fact it's not really a place where you rush around to various "must see attractions". The wonderfully well-preserved town itself is the main attraction; you could spend tranquil hours just wandering the streets and casually sightseeing. For the best view of the town, make sure you pay a visit to St. Catherine's tower. From the top you can enjoy an impressive vista encompassing the town, the River Rance and the old port.
Troyes, Champagne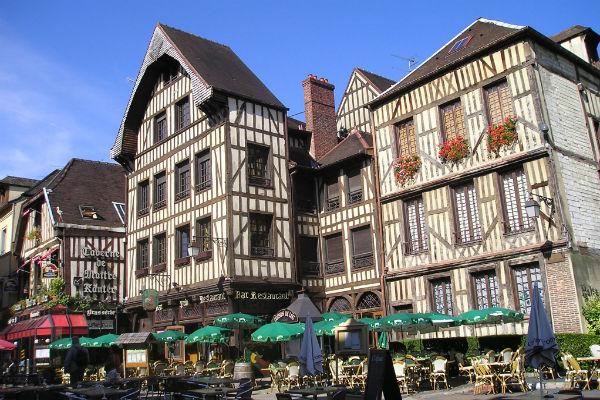 Set at the southern tip of the world famous Champagne region, Troyes is an underrated gem, often passed over in favour of nearby Reims. Picking up a Paris motorhome rental will give you about a two hour drive east to discover this intriguing place. 16th century half-timber houses, 9 historic churches (including a visually rich Gothic cathedral) and a number of intriguing little museums provide visitors with a vivid glimpse into the past, while an abundance of discount fashion stores allow for a little bit of retail therapy once you're done soaking up history.
Bayeux, Normandy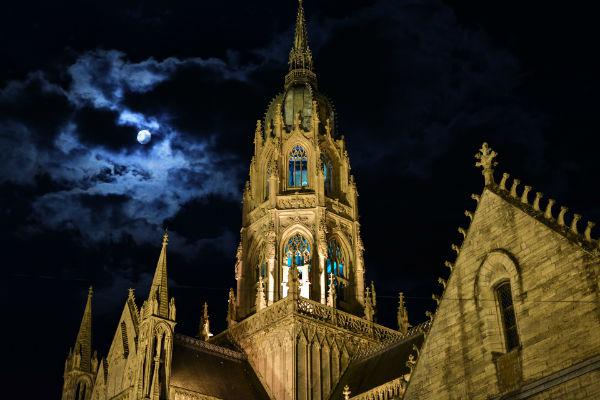 This relatively quiet town about 3 hours drive from Paris has gained a certain amount of fame as the home of the Bayeux Tapestry, an historic piece of art portraying the events which lead to the Norman conquest of England. The tapestry should unquestionably be amongst your must-sees while you're in the area, but there's no need to rush away once you've ticked this off the list. Bayeux has several more fascinating ties to major historic events, such as being the first town liberated after the D-Day invasion in World War II. In the 9th century the town was captured by Rollo, a famous Viking conqueror, and became a major Norman stronghold in the years that followed.
The 10 destinations we've explored above represent just a small slice of what you could discover in a France motorhome rental. With the freedom to follow your own itinerary and adjust your plans on the fly, France reveals its secrets to the savvy motorhome wanderer who's willing to look a little past the everyday to uncover the truly extraordinary.
---
It's funny how motorhome memories stick with you. I can still recall a motorhome vacation my family took when I was five years old and how awesome I thought I was, tucked away in a loft bed above the cab. From revealing unique destinations to providing tips and tricks, it's my mission to help others build great motorhome memories too.
It's funny how motorhome memories stick with you. I can still recall a motorhome vacation my family took when I was five years old and how awesome I thought I was, tucked away in a loft bed above the cab. From revealing unique destinations to providing tips and tricks, it's my mission to help others build great motorhome memories too.
---
---