Top destinations, popular motorhomes, favourite suppliers - find out what motorhome travellers chose in 2015.
Looking back at 2015, it's certainly had its highs and lows. But one unequivocally positive side of the year is the fact that thousands of holidaymakers worldwide have set out for amazing adventures in a motorhome (RV, campervan, motorcoach - there are many names for these wonderful holidaymobiles) and returned with stories to tell and memories to treasure. We take a look at the big trends amongst motorhome travellers this year, so that when you come to book your 2016 motorhome holiday/s, you'll have an extra edge.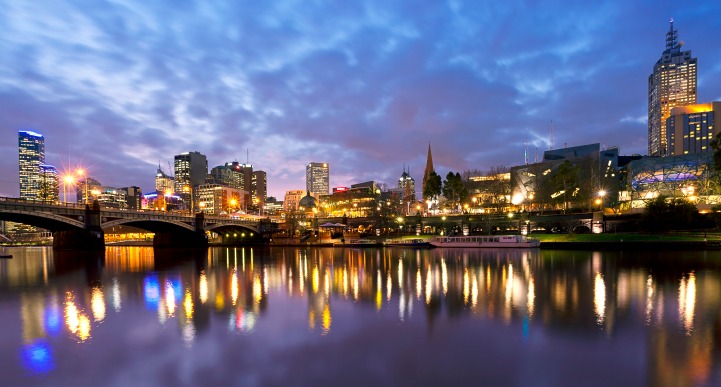 Most popular destinations
A motorhome holiday is only as good as its destination. One of the best things about a motorhome is the ability to experience new places and explore them as you see fit - so which places were motorhomers most excited about this year?
1. Melbourne, Australia
It's no surprise that Melbourne ranks highly on our list of popular destinations. Widely acknowledged as the cultural capital of Australia, this city is packed full of exciting things to see and experience, from street art to street food, Parliament House to penguins, a Melbourne car rental can open up a whole world of adventure.
2. Denver, U.S.A.
Situated a mile above sea level, Denver is a beautiful city with easy access to spectacular locations for skiing and hiking, as well as all the conveniences that a big city can offer. Another upside to Denver's elevation is the fact that in the height of summer, the weather stays temperate. Not only does this make summertime a much more pleasant experience, it also allows the city to remain green and beautiful for much more of the year.
3. Cape Town, South Africa
Africa's tourism capital, Cape Town is cradled by majestic mountains and boasts a richly multicultural society. Heading out of the city and making your way to the top of Table Mountain is well worth the effort, but if you'd rather take it easy you can stroll around the city admiring the unique architecture or sample some of the oddly delicious dishes that Cape Town is famous for.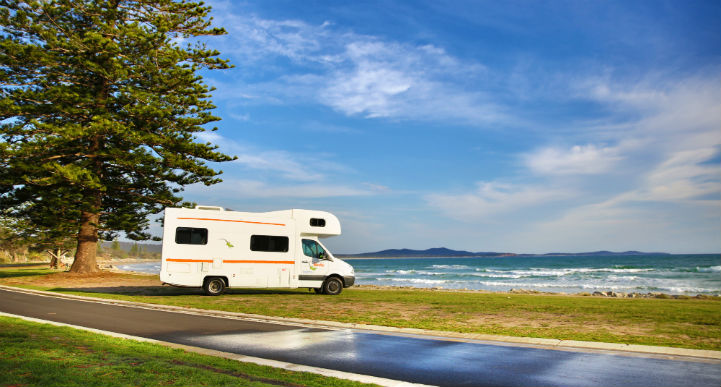 Most popular vehicles
A huge part of how enjoyable your motorhome holiday turns out to be will come down to one important factor: the motorhome itself. Below are the most popular choices for those who booked with Motorhome Republic in 2015, but just remember that finding a motorhome that's right for you is key.
1. Lucky Rookie - Lucky Rentals
The popularity of the Lucky Rookie speaks to the fact that you don't need spend much at all to enjoy the freedom of a motorhome holiday. This 2 berth vehicle is ideal for a long weekend getaway and comes with a gas cooker, plenty of storage and a double bed in the back.
2. Frontier 6 Berth - Britz Campervan Rentals
As great as small campers can be, many people decide to go for something a little more roomy for their time away. The Britz Frontier is a 6 berth motorhome, which means that you have the option of bringing along the whole family or just luxuriating in the all the room you have as a couple.
3. C25 Standard Motorhome - Cruise Canada
Another large model, the C25 is a self-contained motorhome designed for up to 5 people. Perfect for a family road trip, its popularity proves that you don't have to hire a fancy motorhome to enjoy your holiday - the C25 is as traditional as they come. As they say, if it ain't broke, don't fix it.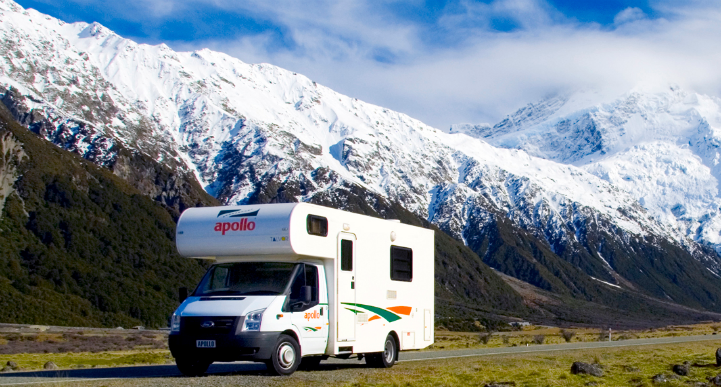 Most popular suppliers
There are a lot of factors that go into deciding which supplier you rent a motorhome from. Some of the reasons will have little to do with the rental company, while others are directly tied to the reputation, selection or prices of the available suppliers. Regardless of the reason, these are the leading brands that motorhome travellers rented from in 2015.
1. Apollo Motorhomes
Apollo is family owned and operated but that doesn't mean that they're small fry - with branches in Australia, New Zealand, the United States and Canada, the road trip options before you are virtually endless. Apollo is particularly popular with Australians: Motorhome Republic and Apollo teamed up to provide more than a thousand travellers with the ability to explore this bizarrely beautiful country in 2015.
2. Real Value
Renowned for their cheap prices and reliable motorhomes, Real Value gives Americans, Aussies, Canadians and Kiwis the freedom to explore their home countries, and welcomes folk from all around the globe to come and discover the hidden secrets of these nations.
3. Hippie Camper
When you're hunting for something cheap, cheerful and reliable to carry you to adventure, Hippie Camper has you covered. Their campers are ideal for two people (maybe with a kid along for the ride) who are seeking the freedom of the open road without paying an arm and a leg.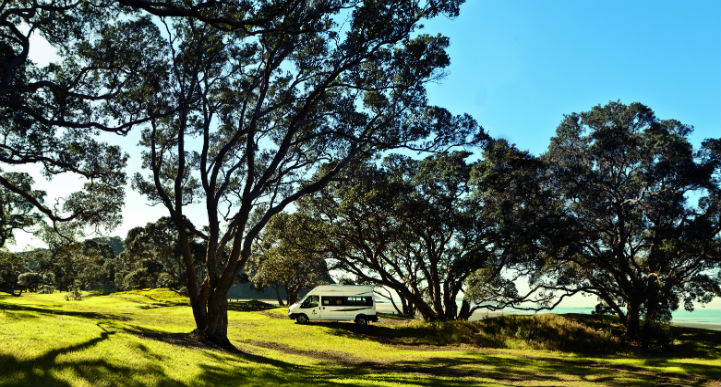 Highest rated suppliers
Of course, popularity isn't necessarily a guarantee of quality. That's why Motorhome Republic gives its users the chance to have a say about their motorhome experience. Heading to the reviews section of the site can give an idea of what to expect before you set out but if you don't have time for that, just take a look below to see our users' most trusted motorhome suppliers*.
1. Happy Holidays Motorhomes
Based out of Vancouver, Canada, Happy Holidays is a family owned enterprise that specialises in providing motorhomes for those travelling in western Canada and the United States. Coming in above 4.9 out of 5, there's no question that these guys are doing something right.
2. Energi RV Canada
They sure know how to motorhome rentals in western Canada. Coming in just a touch below Happy Holidays, Energi RV Canada is another Vancouver based outfit that strives to go the extra mile for its customers, providing free services and optional extras including 24 hour roadside assistance, camping guides, and no charges for additional drivers.
3. KEA Campers Australia
KEA takes great pride not only in the service they provide but also the motorhomes they supply - their campervans are some of the most fuel efficient and environmentally friendly models available, and are certified self-contained to boot. The carbon footprint is small, the quality is high… what's not to like? KEA Campers Australia have depots in Cairns, Brisbane, Perth and Sydney.
*Only suppliers with a minimum of 10 reviews were considered eligible for this list.
---
It's funny how motorhome memories stick with you. I can still recall a motorhome vacation my family took when I was five years old and how awesome I thought I was, tucked away in a loft bed above the cab. From revealing unique destinations to providing tips and tricks, it's my mission to help others build great motorhome memories too.
It's funny how motorhome memories stick with you. I can still recall a motorhome vacation my family took when I was five years old and how awesome I thought I was, tucked away in a loft bed above the cab. From revealing unique destinations to providing tips and tricks, it's my mission to help others build great motorhome memories too.
---
---