Tucked away at the bottom of the South Pacific, New Zealand is quite an isolated island nation. With this lonely location comes both good and bad: the unique scenery and wildlife fall in the former category, the long plane rides with many stopovers required to reach it are firmly in the latter, and the distinct accent of the locals perhaps falls somewhere in the middle.
Air New Zealand is the country's proud flag carrier airline, and has been connecting it with the rest of the world for 75 years. Recently, it announced a range of debut long-haul routes to new destinations, making it easier for visitors to get to New Zealand and also for its residents to spread their wings and explore.
Flights from Auckland to Houston and Auckland to Buenos Aires are now direct on Air New Zealand, adding new meaning to the term "long haul." To get to Houston means nearly fourteen hours in the air, and to Buenos Aires, twelve. However, there are none of those annoying stops along the way, which means the journey is much shorter and easier to manage.
In addition to these exciting new destinations, the airline has revived an old favourite with direct flights to Singapore, which is an important travel hub, especially for those travelling from Europe. It has also announced intentions to strengthen its service to Western Australia, with three more weekly flights between Perth and Auckland.
As the global leader in online motorhome rental worldwide, Motorhome Republic are excited about the permutations for the campervan industry however it does come with a word of caution.
Motorhome Republic's General Manager, Phil Wright had this to say: "we've already seen a large increase in inbound visitors to New Zealand and Australia from South America, in fact our sales are up by a shade over 200% with Argentinian, Brazilian and Chilean customers over the last year." This increase outstrips the inbound visitor numbers and suggests that a motorhome holiday is something that really appeals to the South American demographic, as they have a desire to explore independently. The traditional peak travel periods for South American visitors generally coincides with high season in New Zealand and Australia - from December to March. This does create somewhat of a problem however, as there is already a supply and demand imbalance over the summer months for motorhomes. Increased pressure from new inbound markets will put the squeeze on local domestic customers who traditionally leave their bookings until much later.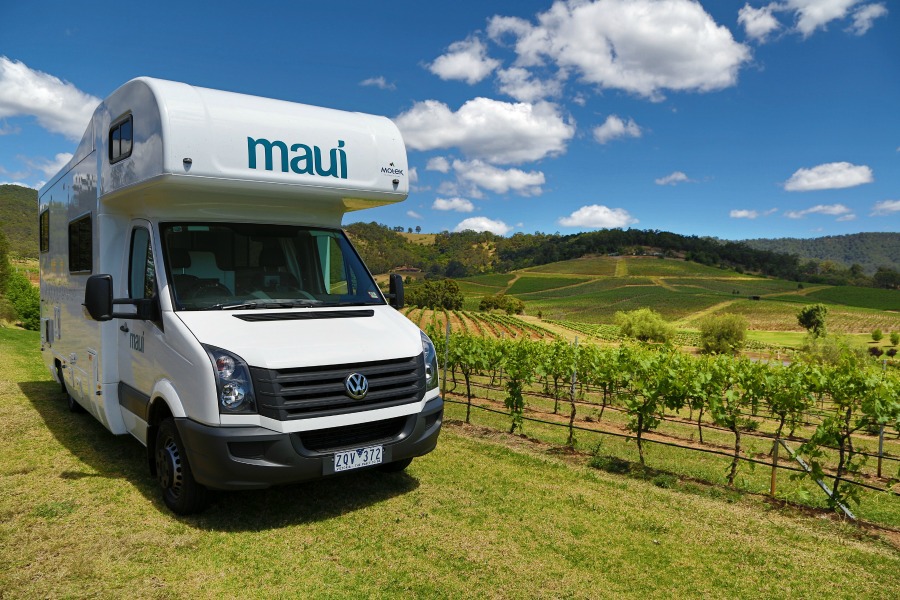 Phil goes on to say "if there's one piece of advice we would love to pass on to everyone considering a motorhome rental in New Zealand or Australia this summer, it would be to book early. There's a chance that this year will be a watershed year, where suppliers realise that the market is buoyant enough to support an increased inventory but before that point there will likely be a lot of customers that miss out on a campervan trip that they had been planning. We're constantly evaluating the supply and passing our feedback on to the rental manufacturers in regards to what we foresee the market to look like, however we can understand that decisions to increase fleet numbers need to be undertaken with a bit of caution."
Motorhome Republic's footprint with South American customers is expected to grow in the coming months as they have just released their leading edge "search, compare and book functionality" into Spanish, with Portuguese to follow shortly. This is added to English, German, French and Mandarin languages that are already supported.
Air New Zealand's extended reach opens up the possibilities for New Zealand motorhome rental adventures not only to travelers from Texas, Western Australia, Singapore and Argentina but from all over the world, as the travel time to the nation at the bottom of the world slowly reduces with more and more direct flights. Motorhome Republic is keeping up with the changing travel landscape with the added language capabilities, ever-expanding network of suppliers and a constant effort to offer the best prices on the internet.
The new flights are in response to demand, and it's easy to see why so many people want to visit. A campervan hire road trip in New Zealand is an odyssey of amazing scenery and the country is well set up for a camping holiday. New Zealanders looking to expand their horizons are also benefiting from the airline's additions, with just one flight to an RV holiday in the USA or a camping odyssey on Australia's west coast.
Whether you are going to or coming from the land of the Kiwis, Air New Zealand's new flights are good news for motorhome enthusiasts. Take Phil's advice and book your rental early, and you could be in for the adventure of a lifetime.

Check out our New Zealand campervan hire options today, and consider our popular destinations from Christchurch to Auckland.