If you're just a casual RV user, chances are you may not be used to driving a large vehicle. Most of the time this won't really be a problem. With a modicum of caution, these gentle giants can be coaxed along by even the most inexperienced. Things can get a little more tricky however when you need to try some less straightforward maneuvers. In order to make sure you can park up your RV rental wherever you go, you'll need be confident reversing - and if you can parallel park too, that's the icing on the cake. At first glance executing these maneuvers in an RV may seem a little scary but once you know the secrets of RV reversing, your parking woes will be gone for good. After you have the confidence to take an RV anywhere, the entire world lies open to your exploration - whether you're
traversing the Australian Outback
, discovering the magical landscapes of New Zealand, or driving through the
vast vistas of Canada
, an RV will allow you to experience destinations as you never have before.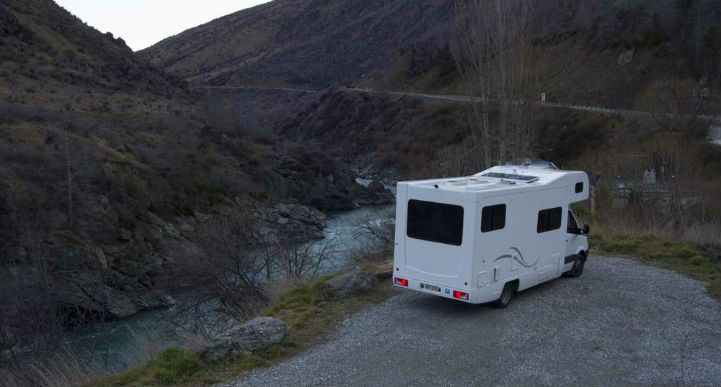 Keys to reversing an RV
First off, look for an RV rental that has reversing cameras. These are not essential, especially once you've got the knack of it, but they will certain help - particularly with parallel parking when trying to judge how close you are to the car behind you.
A good rule of thumb is to assess a space before driving in - if you think you can't reverse your RV into that space, then keep looking for another spot.
Make sure that all the curtains in the RV are wide open and secured. Visibility is key to successful reversing, so you don't want anything obscuring your vision.
You may need to get out of your RV to check behind you - this is especially true if you're reversing out of a space. You may think it's a hassle, but this can prevent some very unfortunate and unnecessary accidents from ever happening so it's well worth the handful of seconds it will take.
If you're travelling with a passenger, recruit them as a spotter. This is the only method that's actually more efficient than reversing cameras. Ensure that you can see the spotter in your mirrors - if you lose sight of them, stop until you know where they are. It also helps to be able to hear them and understand any hand signals they may give, so coordinate beforehand to make sure there won't be any communication breakdowns.
Remember not to get so absorbed by what's happening with the rear of the vehicle that you forget you watch the front, especially if you're swinging the RV around to back into a spot.
If you are intending to swing around and reverse into a park, try to make an especially wide turn to put yourself into a straighter backing position.
Always check for overhanging obstacles like tree branches - these can be less obvious when reversing.
While a three point turn may be ideal, don't be afraid of ten point turns when you're starting out - just as long as you get the right angle in the end!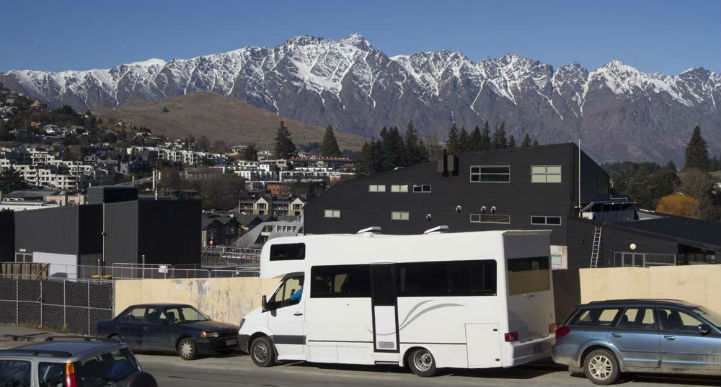 Keys to parallel parking
Nearly all of the above points are relevant to parallel parking; in fact, once you've mastered the art of reversing an RV, you've learned almost everything you need to become an expert at parallel parking your vehicle. There are just a few more things you'll want to keep in mind to make sure your parallel parking stays on the straight and narrow.
Back into the parking space at a 45 degree angle to the curb - providing that the space is large enough for your RV, this will give you the space you need to swing into the parking spot.
When your back wheel is about 30 cm or 1 foot from from the curb, this is the time to swing your nose around and straighten out.
Remember to go slow. Not only will this reduce the risk of an accident but you'll be able to turn much more precisely, allowing you to make it into spaces that would otherwise be inaccessible.