I'm going to level with you here. This trip around the South Island is the first time I've ever set foot in a motorhome. Yes, most everyone else here at Motorhome Republic knows everything there is to know about motorhomes and has first-hand knowledge of pretty much every brand available. Not me. I came into this at the mercy of my colleagues and you, our Facebook fans and those who voted on activities for us to do on this epic #LetsGoMotorhome journey.
Just over half way through and I have quickly learned a few things. You can take them as gospel if you are headed out on your motorhome trip, or if you're an old salt – please add a few of your own!
1.
Don't be afraid to go bigger.

When I rocked up to pick up what would come to be known as "The Beast", I was shocked at the size of it. There are two of us, and although we had asked for a 4-berth for a bit of extra space, somehow we ended up with a 6-berth. That is a lot of motorhome for a first-timer and I'd be lying if I said I wasn't nervous. After all, we were headed for the mountains and all the glory of those windy roads. But fortunately there was nothing to fear. This Mercedes-built machine from Maui handles like a dream. Parking is a bit tricky but all the major tourist centres accommodate for it and most of New Zealand roads are well-paved and have little traffic to contend with. As long as you exercise a reasonable amount of caution when backing up or pulling forward, you will be just fine. And then the best part – glamping it up with heaps of space for cooking, eating, sleeping – whatever you need to do in comfort.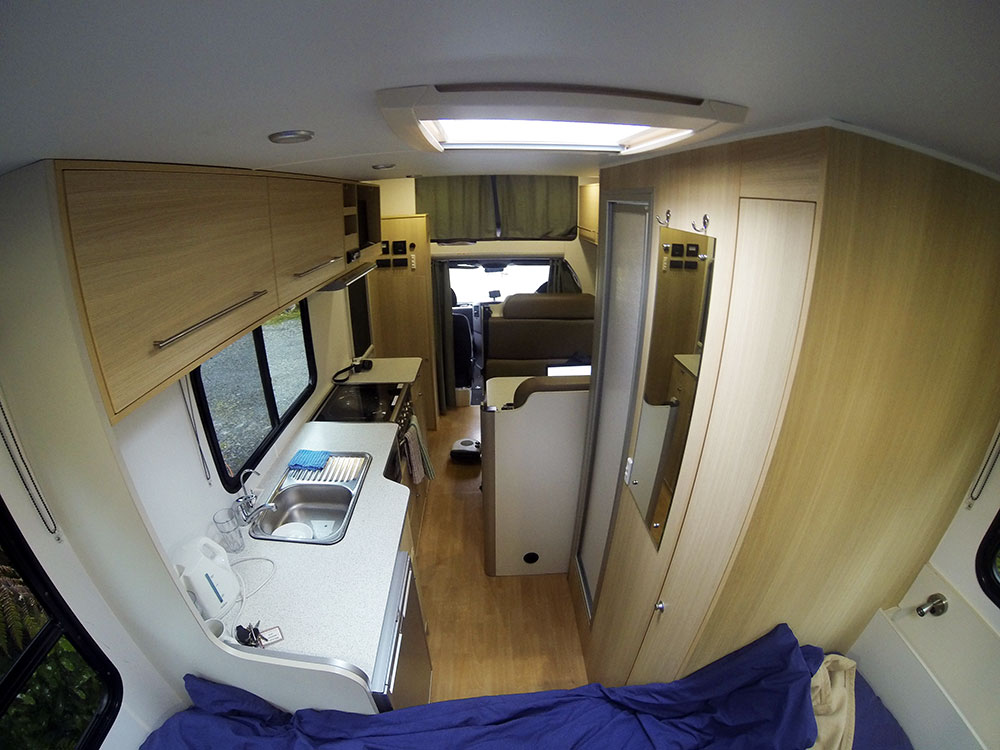 2.
Don't forget to plan your route.

Okay, we did actually plan our route. It was the execution of said route where we went wrong and added an hour onto an already long drive. If you happen to be driving from say Kaikoura to Arthur's Pass, I would recommend NOT taking the inland route and sticking to the much faster, and heavily serviced main highway back towards Christchurch. I'm sure anyone driving long distances would agree that one extra hour on remote, windy roads feels like an extra three. This also means we missed some epic scenery when the sun went down and we were behind schedule.
3.
Don't forget to learn how to Freedom Camp.

Freedom Camping in New Zealand simply means "camping" to the rest of the world. But you see, there are special rules about it here. If you have a self-contained vehicle (motorhome with toilet), you have some special privileges about where you can stay. Of course there are paid campgrounds around but there are certain areas that allow you to stay for free. Apparently, you are allowed to stay in areas that say "No Camping" (which they classify as camping in a tent, or otherwise non self-contained). Only, you can't stay in places that specifically say "No self-contained camping." Confused? Yes, it is confusing isn't it? Now add a 4-hour drive in the dark, and some frustrating circles around Wanaka trying to figure out where to park. In the end, we decided to backtrack a few kilometres to a paid, unpowered site. After nearly getting stuck in mud we finally chose a space only to realise to our horror that this campsite also doubled as a cemetery. Exhausted, we decided to lay with the ghosts. We also discovered this night that diesel heaters make knocking sounds… (Stay tuned for a guide to Freedom Camping in New Zealand - we are on the case.)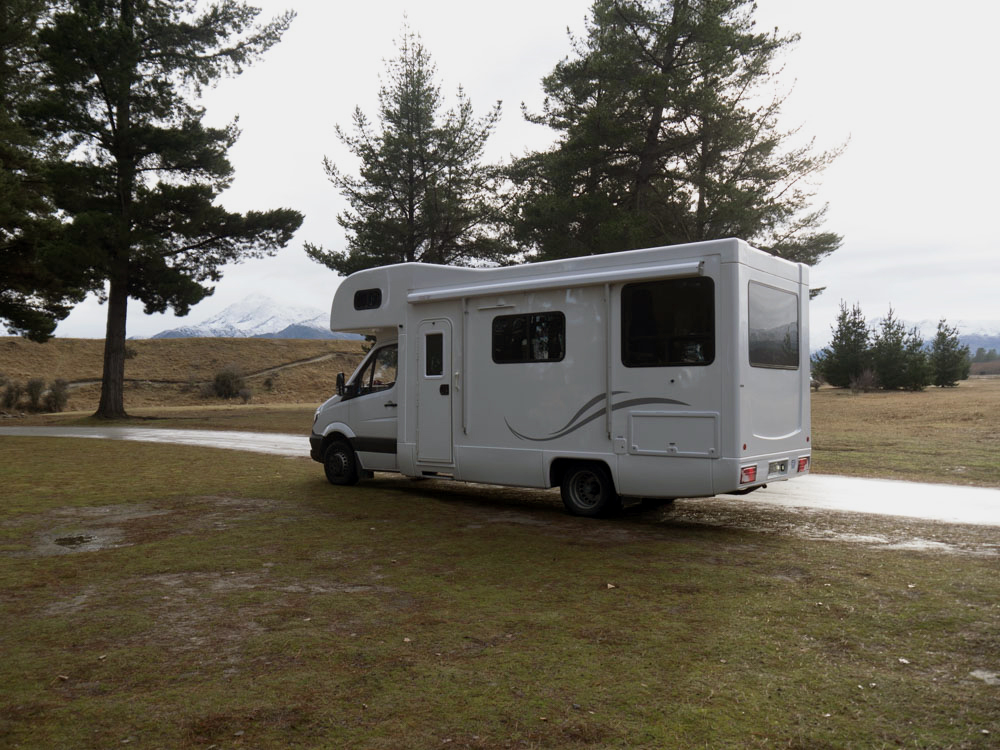 It looks a lot less scary in the daytime, but the cemetery was just behind!
4.
Don't forget to actually use those motorhome tips.

Remember what I said about being surrounded by motorhome experts? They had some excellent gems of motorhome wisdom for me before setting off. And I did not make good use of them. One being, "make sure you have some music handy". New Zealand has long stretches of land with very sparse population. While this makes for insanely beautiful landscapes, these remote locations aren't exactly conducive to radiowaves, and neither one of us brought music with us, so silence it is. 99 bottles of beer on the wall isn't as fun to sing as adults. Coffee filters to catch grounds and other undesirables in the sink would have also been a good one to remember. Fishing goop out with your bare hands is not the most enjoyable part of cooking in a motorhome.
5.
Don't forget to have fun.

Sometimes it takes a few days to unwind and get into the groove of being on the road. And when your mission is to collect as many photos and videos of your trip as possible, you can get lost sometimes and forget to not just record every moment, but also take in every moment as the amazing experience it is. In the last few days I have seen whales, dolphins, seals and penguins in New Zealand's beautiful waters. I have flown over snow-covered mountain tops, climbed up to a glacier, paraglided over the world's adventure capital and cruised through the spectacular Milford Sound. Tonight I can see millions of stars in a cloudless sky next to the nation's largest mountain Mount Cook. And here in Aotearoa, it is most certainly not about the destination, but the journey as well. The roads of the South Island deliver countless breath-taking landscapes that make every mile count. Make sure they do! Pick up your Campervan hire New Zealand now.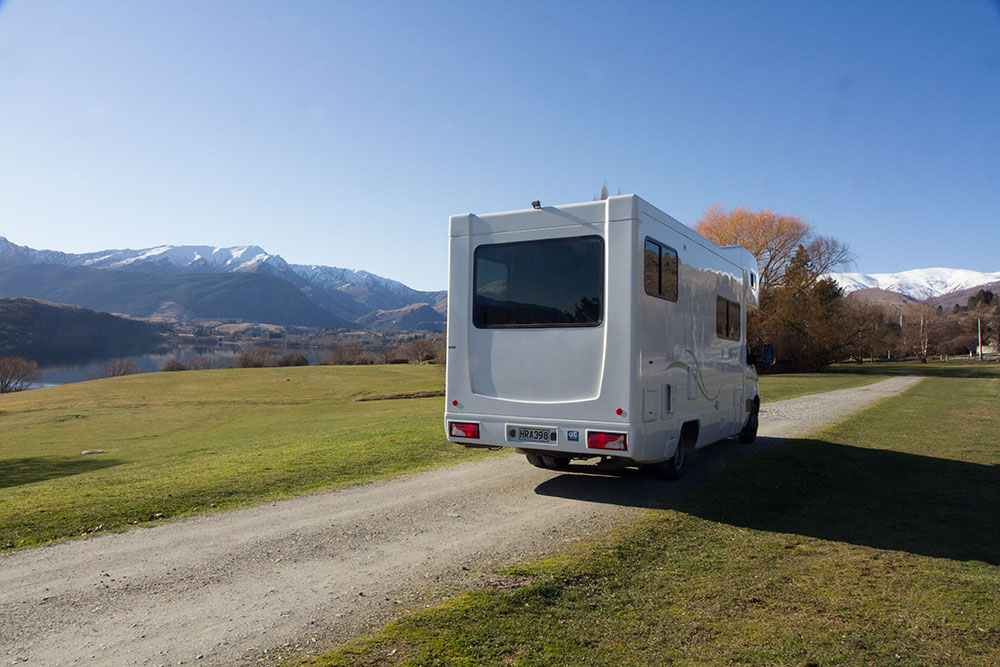 Do you have any more tips for us as we finish the last few days on the road?

Feeling inspired? Book your motorhome roadtrip with a campervan hire from Nelson or other popular locations like Auckland, Wellington and beautiful Dunedin.