New Zealand is an extremely tourist friendly country, so it takes a lot to stand out as a major tourist town - but that's exactly what Rotorua manages to do.
It may not have the name recognition of places like Queenstown, Nelson or Miford Sound, but when it comes to sheer number of tourist activities available, Rotorua takes the prize hands down. Not only is this city jam packed with interesting things to see and do, the land itself is a fascinating feature - sulphur, steam and powerful geysers speak of the earth's inner turmoil and create strikingly alien landscapes just a short journey away from the city centre. Whether you've decided to pick up a campervan rental in NZ for an epic inter-island road trip or you only have time for brief trip and are looking to pack as much into your short holiday as you can, Rotorua is a must-visit location. But with so many Rotorua attractions on offer it can be a little difficult to tell which ones to try. To make sure you get the most out of your time in this remarkable city we've put together a list of the top things to do in Rotorua. Campervan rentals are great for getting around the country, but while you're in town it's the activities in Rotorua that really matter. So without further ado, below are our top 10 picks for Rotorua activities that you must try.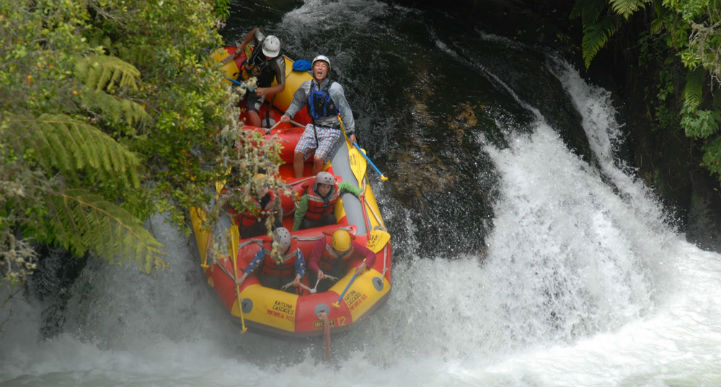 This one's for the thrillseekers. Though many adrenaline junkies who come to New Zealand opt for something like bungy jumping or skydiving, those who don't feel the desire to go so far as plummeting through empty space can find plenty to get their heart racing in Rotorua. Whitewater rafting is great way to embrace adventure without ever rising more than a few metres above sea level - and Kaituna Cascades has whitewater experiences that range the full gamut from fun, scenic trips suitable for the whole family to adrenaline-spiking rapids and vertiginous waterfalls (including what may be the world's highest commercially rafted waterfall). The Rangitaiki River is perfect for those who are wanting to tip their toes into the world of whitewater rafting without taking on too large a challenge. If you're bringing the kids along, this is certainly the river that you're looking for - Kaituna Cascades even has an option specifically designed for families. For those who want live life a little closer to the edge, the Kaituna and Wairoa Rivers offer more than enough opportunities for heart pumping moments.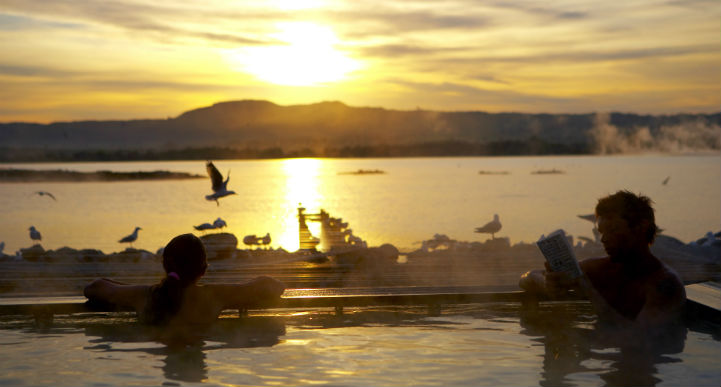 Of course, not everyone wants to spend their hard earned holiday time in a constant state of fear and excitement. Sometimes what you really want from your vacation is just to relax, unwind and be extravagantly pampered. If that sounds like a bit of you, then you have to pay a visit to Polynesian Spa, a world-leading luxury spa retreat featuring natural mineral bathing and an impressive array of relaxation treatments. Set on the tranquil shores of Lake Rotorua, Polynesian Spa boasts 27 mineral pools fed by two complementary natural springs - the Priest Spring is slightly acidic, making it perfect for easing tired muscles and relieving aches and pains, while the alkaline waters of Rachael Spring nourish the skin. Of course there's far more here than just the pools: body wraps, hydrotherapy, massage, reflexology… there's even a juice bar by the mineral pools and a cafe that provides healthy snacks and refreshments, so you can be revitalised both inside and out. Fusing ancient healing practices with modern methods, Polynesian Spa is frequently recognised as one of the top 10 spas on earth.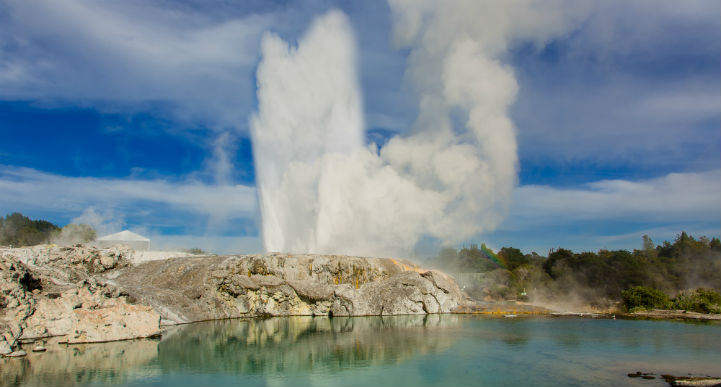 Discover New Zealand's culture and history while seizing the chance to see some of the country's most awe inspiring geothermal features at Te Puia, the nation's living Maori cultural centre, located just five minutes from the Rotorua city centre. For centuries, storytelling has been something of a specialty for the Maori people, and at Te Puia this is expressed in vibrant displays of dance and song that recount the myths, legends and history of the local people. The Te Arawa people have been living in the area for nearly 700 years and have been guiding visitors around the local geysers and geothermal pools for the last 140. From before Europeans arrived in New Zealand, the indigenous people have been making use of these natural features for a range of practical uses including cooking, food preservation, laundry and dye making. The most spectacular of these geothermal features is Pohutu - the largest active geyser in the southern hemisphere. Ranked among the world's top 5 geysers by Lonely Planet, Pohutu erupts to a height of 30 metres up to 20 times every day. In addition to the natural and cultural attractions, Te Puia also affords visitors a rare glimpse of New Zealand's national bird - the kiwi. This reclusive, nocturnal creature is rarely seen in the wild but in Te Puia's specially lit, purpose built kiwi house, you can see how this incredibly unique bird goes about life.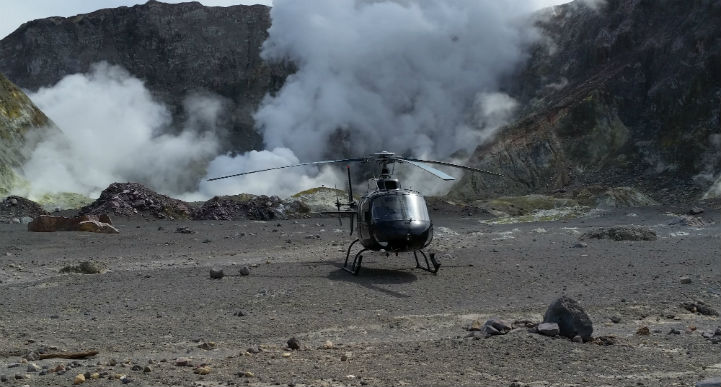 There's no question that New Zealand has some truly stunning landscapes - even at sea level this young land impresses with its jagged mountain peaks and glistening lakes. But to really gain an appreciation for just how remarkable this nation is, you have to see it from the air, and one of the best ways to get a bird's eye view of this magnificent country is with Aerius Helicopters. Aerius offers a generous range of scenic flights, including one that soars over the glittering lakes and tumultuous geothermal landmarks of the Rotorua region. Soar over Mount Tarawera (sundered by the massive eruption that wiped out the famous Pink and White Terraces), smell the sulphur and see the rising steam of Rotorua's uneasy earth, and glide above vast forests. Experiencing Rotorua from above is an utterly unique experience that will stay with you for years to come, and will undoubtedly make exploring the region by more traditional means all the more rewarding.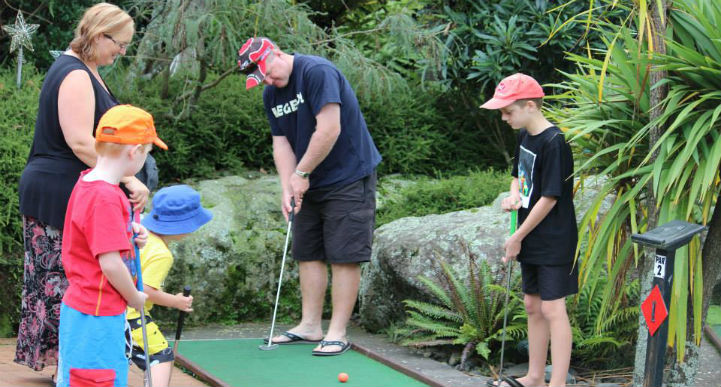 For the perfect mix of recreation and relaxation, Mini Golf Rotorua has you covered. This course has been specially designed for competition - which means that sheer luck has very little to do with how you fare on the green, making for a much fairer game. It also means that this is the perfect place to engage in a little friendly rivalry. Whether you've brought the family along for a bit of casual fun or feel like challenging your friends or partner to a high stakes match, Mini Golf Rotorua will provide you with hours of entertainment. It's not just the course itself that makes this a special place to visit though - the setting is as much a part of the experience as the green. Pigeons, friendly rabbits, frogs and abundant birdlife are all an integral part of Mini Golf Rotorua. If you're wanting to try something that's a little out of the ordinary, try nighttime mini golf - the course takes on a whole new feel thanks to the creative lighting.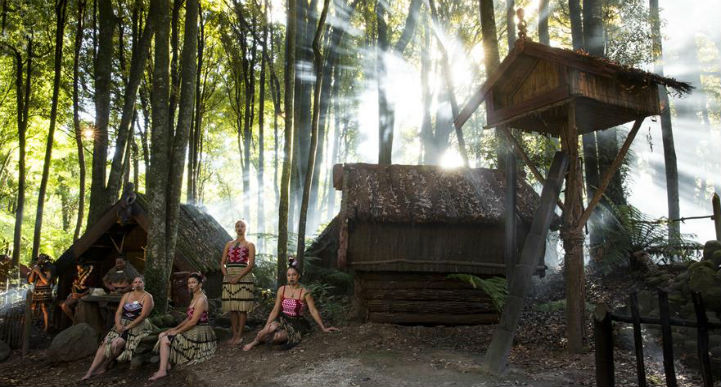 New Zealand's most awarded tourism attraction, Tamaki Village transports visitors back to a time before Europeans arrived on the shores Aotearoa, for an absorbing experience in a lovingly created Maori village. Set in a natural forest environment just 15 minutes south of Rotorua, Tamaki Village will give you an unparalleled insight into the culture and lifestyle of pre-colonial Maori people. Receive a formal welcome onto the sacred grounds, where you'll be treated to an evening of song, dance, ancient rituals, indigenous art forms and a 3 course feast. And if you really want to experience the kind of hospitality that would be afforded to a visiting tribe, you can opt for an overnight experience. After an afternoon of cultural activities and an evening of storytelling and feasting, you can retire for a tranquil night's sleep in a traditional whare moe (sleeping house).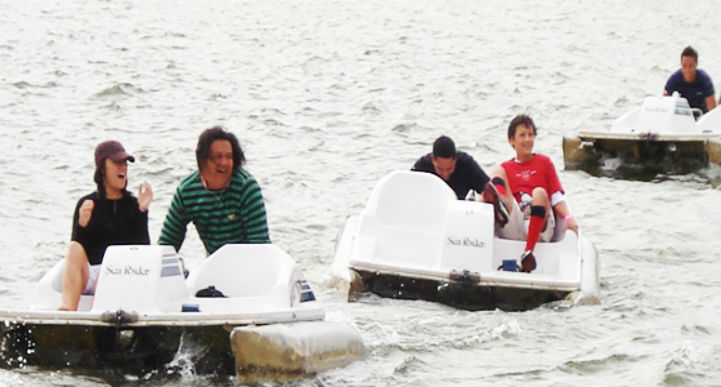 Those who are looking for a fun day on the water but aren't too keen on the thought of whitewater rapids would do well to get hold of Mana Adventures. Offering entertainment for the entire family, Mana Adventures gives you the chance to enjoy Lake Rotorua in a distinctly different fashion. One of their most popular attractions is the pedal boats - a fun and safe way to take in the lakeside scenery. For over a decade Lake Rotorua has played host to pedal boat voyagers and it doesn't look like their popularity is about to dip any time soon. But the iconic pedal boats are far from the only thing that Mana Adventures has on offer. A Mana Ball is a giant watertight sphere that you can climb inside and walk on water. Unconventional? Certainly. An experience not to be missed? Definitely. There are even kayaks available for hire if you're looking to navigate the lakeshore in a slightly less ungainly craft. With an emphasis on keeping things fun and affordable for families, Mana Adventures is a fantastic choice for budget conscious travellers and those with a couple kids in tow.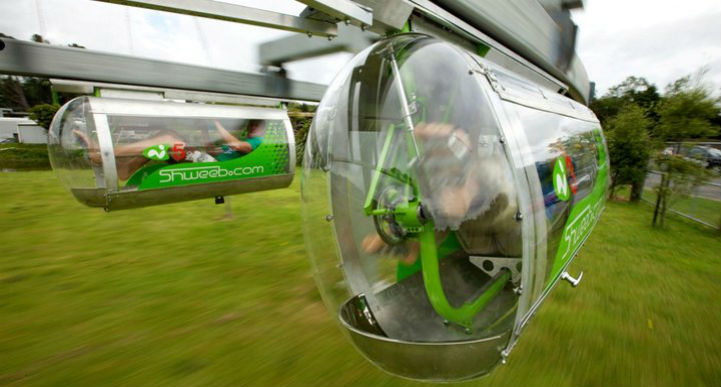 When it comes to adventure activities, Agroventures has you pretty well covered. Featuring both one of a kind attractions and new takes on old favourites, this is a place that will redefine all your expectations of adrenaline pumping antics. Start off in the Agroventures adventure hub to get an insight into the evolution of adventure rides in New Zealand before diving straight into the action. You may think you know what jetboat rides are like, but you've never experienced anything like the Agrojet. Step into this 'Ferrari on water' and feel the force of 3G's as you launch to 100 kph in the merest blink of an eye - this high octane sprint course will leave you breathless and pumped for more. Those with an itch to try something totally unique need to try the one-of-a-kind Shweeb. This is one of the world's most efficient human-powered machines - suspended, pedal powered racing pods! Not only can you race your friends and family at speeds up to 50 kph, anyone who manages to break the current world speed record will win $1000 cash. These two activities only brush the surface of what's available at Agroventures Adventure Park, but suffice it to say that anyone who's the least bit adventure inclined needs to pay them a visit.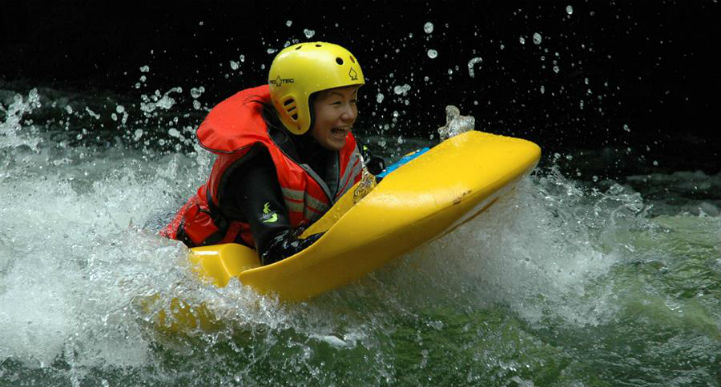 For over 30 years River Rats has been offering incredible river adventures - from tranquil kayak trips to exciting whitewater rafting to the intense adrenaline pounding experience of racing head first down a river on a sledge, guided by your own flippered feet. River Rats puts a strong emphasis on safety and attention to detail, doing their utmost to ensure that no matter how wild the water gets, intrepid adventurers have the time of their lives without any unwanted inconveniences. And as if their pedigree wasn't strong enough already, they've also been awarded the Qualmark Enviro Gold Award - the first rafting company in New Zealand to be accorded such an honour. Their scenic trip down the Rangitaiki is ideal for wee adventure seekers as young as 5, while their Kaituna and Wairoa river experiences (including the crazy Kaituna Sledging) will have seasoned adrenaline junkies rearing to go.
Rotorua is replete with exciting adventure opportunities but sometimes you're looking for something with a little more substance and a little less pace. That place that you're looking for is Waimangu Volcanic Valley. Eco-tourism is popular throughout New Zealand, and for good reason, but Rotorua is particularly blessed with fascinating natural features. Steaming fissures, boiling mud, geysers and unnaturally blue acidic lakes - you'll get to see all these and more when you take a self-guided eco-tour through this geothermal park. Located just 20 minutes south of Rotorua (heading towards Taupo), you can choose anything from a 45 minute walk to a 4 hour trek through the otherworldly Waimangu Volcanic Valley. If you're wanting to delve a little deeper and find out more about this extraordinary area, you can also pick from a handful of guided tours - whether you choose to spend the whole day in the valley or just half, it's up to you. Plus, in addition to the numerous walking tour options, there's also the chance to cruise along Lake Rotomahana, a body of water largely created by a massive volcanic eruption in the 19th century. It's hard to find a place where you'll get a better look Rotorua's distinctive geothermal environment than Waimangu.
---
It's funny how motorhome memories stick with you. I can still recall a motorhome vacation my family took when I was five years old and how awesome I thought I was, tucked away in a loft bed above the cab. From revealing unique destinations to providing tips and tricks, it's my mission to help others build great motorhome memories too.
It's funny how motorhome memories stick with you. I can still recall a motorhome vacation my family took when I was five years old and how awesome I thought I was, tucked away in a loft bed above the cab. From revealing unique destinations to providing tips and tricks, it's my mission to help others build great motorhome memories too.
---
---