Celebrate Canada's 150th anniversary with a cross country road trip
This is the year for a Canadian road trip! To celebrate the country's 150th anniversary, Parks Canada is offering free admission to all its national parks for both local and foreign tourists. Drive from coast to coast visiting up to 224 free parks, historic sites, marine conservation areas and more. There is no better time than now to hire a motorhome and cruise across this vast nation known for its friendly hospitality, majestic landscape and laid-back lifestyle.
Spread across almost 10 million square kilometres with 10 provinces and 3 territories, Canada is massive. From the Atlantic Ocean across woodlands, tundra, the staggering Rocky Mountains to the Pacific Ocean, your road trip options are limitless. To make it easier for you, Motorhome Republic put together a few road-worthy itineraries:
● The Rocky Mountains are calling, and a must-see when visiting Canuck country. Drive from Calgary and head west through the mountains stopping at Banff National Park, finishing in the stunning coastal city of Vancouver.
● Discover the raw wilderness of the Yukon Territory. Relax in hot springs, learn about Yukon's fascinating history and have a chance to see the Northern Lights (mid-August to April).
● Cruise along the Atlantic waters via a roundabout trip on the Cabot Trail touring Cape Breton Island on the Nova Scotia peninsula.
Browse the whole selection of Canadian road trips to find the best one to suit your plans. Or, pick and choose your favourite parts to create your own.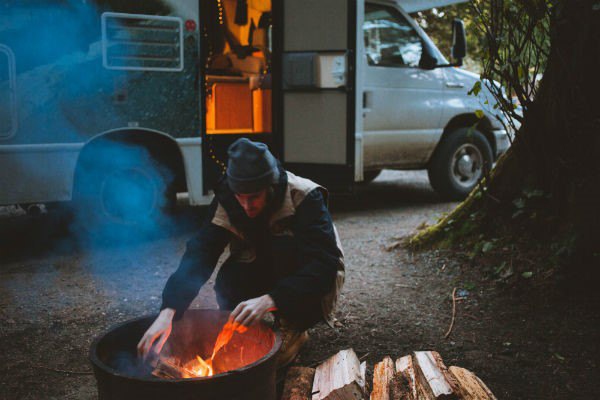 Getting a free park pass
Can't beat free attractions, eh? To secure your 2017 Parks Discovery Pass order online (one per family) and receive it by mail in 6-8 weeks. If you don't have time to order one beforehand, pick one up at one of Parks Canada's participating locations.
Hire a RV with Motorhome Republic
Travel across Canada in comfort and find the perfect RV for your holiday at Motorhome Republic. Compare affordable rates in seconds using our powerful search engine. Choose to pick-up/drop-off your rental from 10 Canadian cities, selecting from 18 unique rental brands. Pick from a range of motorhomes like deluxe van conversions, truck campers and 2-3-4 berth RVs. Most rentals are equipped with a shower, toilet, and mini kitchen.
Favourite tourist spots
Here are a few of Canada's must-see attractions:
● Get soaked on a tour of Niagara Falls on the border of Canada and the United States.
● Enjoy the cityscape of Toronto including the iconic CN Tower.
● Hike in Glacier National Park located in British Columbia.
● Ski, snowboard, snowmobile and more during winter in the Rocky Mountains.
● Catch an ice hockey game, Canada's favourite sport.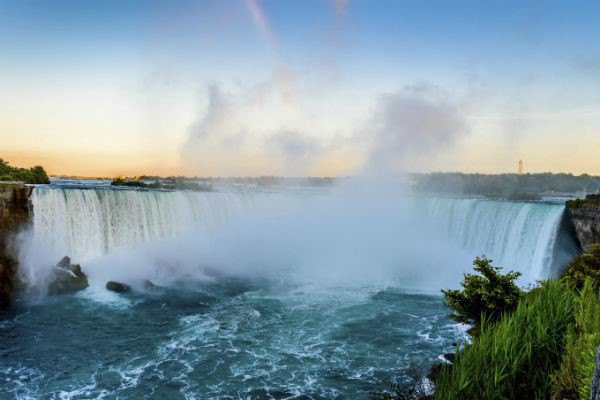 Anniversary events
● Take part in National Aboriginal Day on June 21 celebrating the diverse cultures and outstanding achievements of Aboriginals.
● Edible Canada is a national culinary tour including wine tours, dinners and special guests. The event is in late June in various locations.
● July 1 is Canada Day, celebrating the nation's 150 years with festivals and parades across the country.
● Ice hockey fan? Visit the Canadian Museum of History's Hockey exhibit in Quebec on until October 9th, showcasing Canada's proud history of the sport.
Driving tips for Canada:
● Canucks drive on the right-side of the road.
● Drive 100-110 clicks (slang for km/h) on highways, 50 km/h in cities and 30 km/h in school zones.
● Mobile phone use is illegal when driving.
● Always display your discovery pass from the rearview mirror or on the dashboard on the driver's side.
Don't miss out on this once-in-a-lifetime road trip in Canada, book your RV asap!
---
---