No matter what you call your accommodation on wheels (motorhome, RV, campervan, motorcoach…), those who have experienced the delights of camping in these bastions of comfort and convenience will swear by it, often becoming ardent evangelists of the motorhome way. These road trip friendly vehicles can take you on stunning journeys through many different climes and vistas… but if you're in the know, you'll be aware that there's one kind of location favoured more than any other by motorhome enthusiasts seeking serenity: the national park.
They are places dedicated to the preservation of nature, sanctuaries for the wilderness that we've removed from so much of the world. Staying in a great national park is like catching a glorious glimpse of the Earth as it was meant to be, before we covered large swathes in concrete and tarmac. And the best of these places… once you visit, you'll never be able to forget them.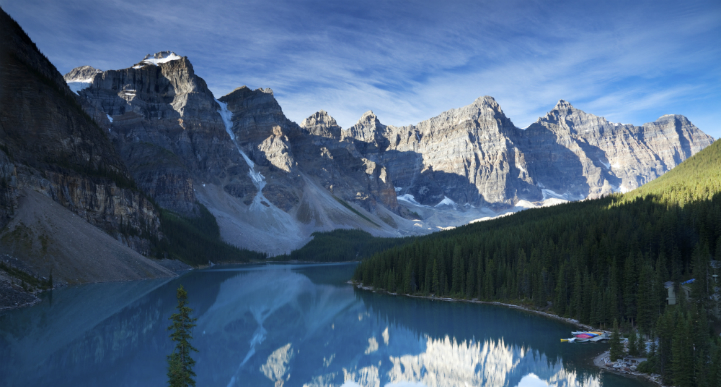 5. Banff National Park (Canada)
Established in 1885, Banff is Canada's oldest national park, as well as one of the world's most visited. Having originated from a dispute over who owned the natural hot springs discovered at Banff, the park has trod a precarious line between development and conservation ever since. Although the early history of the park was a little chequered when it comes to how the wildlife and environment were treated, from the late 70's great strides were taken to preserve the natural beauty of Banff NP. It's certainly paid off, with the park providing the intrepid with crystal clear lakes, impressive glaciers and majestic vistas of the Canadian Rockies. Getting there is easy - pick up a Calgary RV rental and head west for about an hour and a half. There are plenty of campgrounds to choose from, but make sure you book early as this is a very popular park.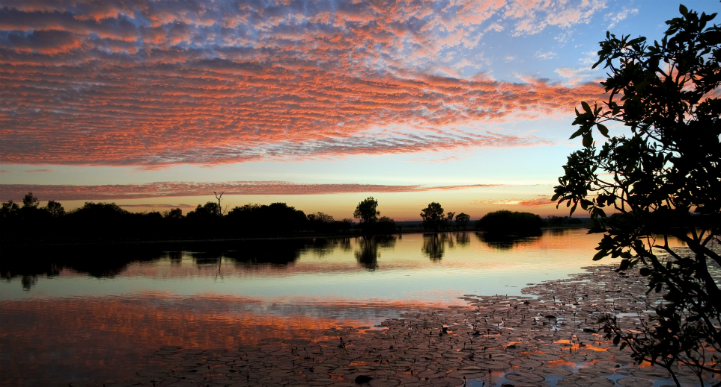 4. Kakadu National Park (Australia)
Aboriginal people have occupied the Kakadu area continuously for over 40,000 years - it's no surprise then that Kakadu National Park is renowned for its rich history and culture. About 500 Aboriginal Australians live in the park, many of them traditional owners of the land. The petroglyphs at Ubirr and Nourlangie are said to be more than 20,000 years old, making them some of the most ancient rock carvings in existence. There's more to Kakadu than just the past however - the diverse landscape (from shifting wetlands to lunar stone country) is a wonder to behold, and the wildlife population of the park is rich and fantastically varied, from kangaroos and crocs to more than 280 species of bird. To embark on a journey into this living World Heritage site, hire a Darwin campervan rental and take the 2-3 hour trip east into the heart of Kakadu. Regardless of where you start your Motorhome Rental Australia journey, you won't be disappointed - Melbourne and Sydney are other great options.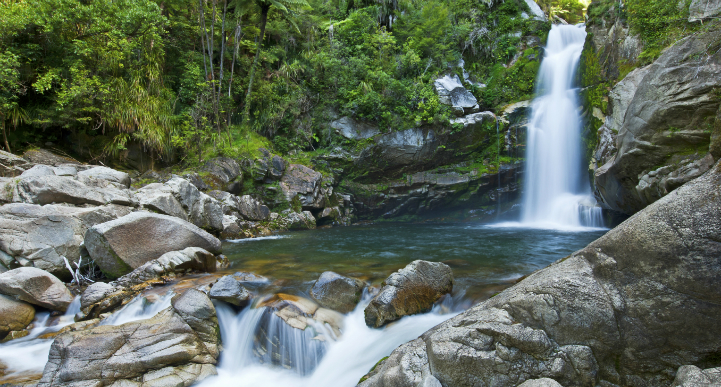 3. Abel Tasman National Park (New Zealand)
It's New Zealand's smallest national park, covering an area of less than 230 km2, but into that relatively diminutive space fits an incredible amount lush landscapes and stunning scenery. The area was first discovered by Europeans in 1642 when Dutch explorer Abel Tasman cast anchor in nearby Golden Bay. In the intervening centuries the area has been remarkably well preserved, and the Abel Tasman Coastal Walk is world famous as one of the greatest walking tracks on earth. Visitors can choose to take on on the entire 51 kilometre route over the course of several days, or just do bits and pieces to suit their own inclination. After picking up a Nelson campervan rental, strike out for Totaranui Campground around 2 and a half hours from Nelson city. This spot is on a beach close to the northern tip of the park, and perfectly positioned to allow you to take full advantage of all there is to see and do in the primeval Abel Tasman. Grab a NZ Campervan Hire today.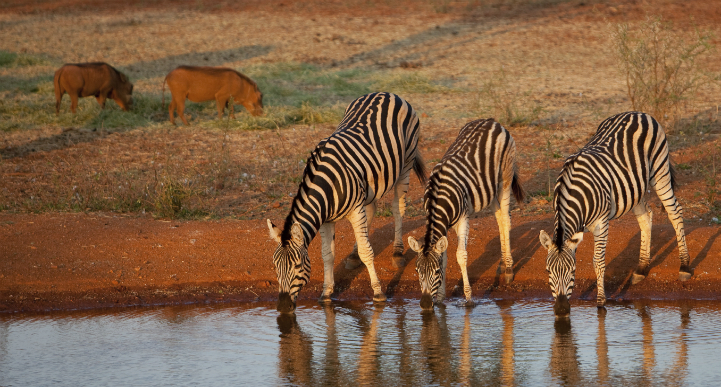 2. Kruger National Park (South Africa)
If you have a taste for the exotic, Kruger National Park is your motorhoming heaven. All of the Big Five game animals can be found on the subtropical plains, as well as a multitude of other creatures, from the extremely rare African wild dog to the deadly Black Mamba. Naturally safaris are a big business in Kruger, but for those who'd rather save their money and opt for a less touristy experience, camping is a very popular choice. Make sure to read up about the hazards of entering such a raw, wild place - it always pays to be prepared. You'll be looking at a drive of at least 4 hours after you pick up your Johannesburg motorhome rental but it's a small price to pay for the opportunity to find yourself amongst an array of wildlife that you're unlikely to experience anywhere else.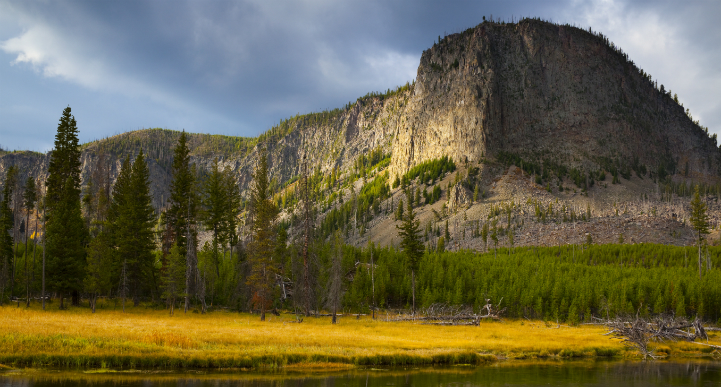 1. Yellowstone National Park (United States)
It's probably no surprise that Wyoming's Yellowstone National Park tops the list, but it holds the throne for good reason. Widely held to be the first national park in the world, it's still one of the grandest, spanning a vast 8,983 km2 and hosting many of America's most majestic creatures, including Grizzly bears, bison, wolves and elk. It's also well known for its geothermal activity, with the most famous geyser in the world, Old Faithful, consistently gracing Yellowstone with an eruption every 63 minutes. The park owes its hot springs and geysers to a 60 km long magma chamber buried deep under Yellowstone. For those keen to get out and about, the hiking tracks are incredibly gorgeous with views to put most of the world's parks to shame. It's relatively easy to get around Yellowstone too, as paved roads lead to most of its destinations. With a dozen campgrounds and over 2000 campsites to choose from, you're spoiled for choice when it comes to location. To get there, consider getting a Salt Lake City RV rental and road tripping the 5-6 hour journey north. A Las Vegas RV Rental is another great choice.