Sports watching and RVing are two of America's favourite pastimes - why not combine the two for a memorable and all-American holiday? We took a look at the logistics of a road trip to the 2016 Superbowl, or Superbowl 50.
The details for Superbowl 50 in 2016
This year's big game is set to take place in Levi's Stadium, Santa Clara, California. The city is next to San Jose, right at the southern tip of San Francisco Bay. The stadium is accessible from the Southbay Freeway (CA237) or the Bayshore Freeway (US101).
The game itself begins on February 7th at 3:30pm PST. Tickets are still available through various channels - but you will be paying high prices at this late stage if you don't have yours yet!
Usually the most important detail for any sporting event, of course, is who's playing. The Superbowl in 2016 will be a battle between Cam Newton's Carolina Panthers and the Denver Broncos, led by future hall of fame Quarterback Peyton Manning. For this particular event, the biggest question for many fans is: who's playing halftime? Watchers will be treated to a concert featuring Coldplay, Beyonce and Bruno Mars, an impressive line-up.
Pick up a rental
Unless you have your own RV and are willing to make the trip by road to Santa Clara where the game is being held this year, renting is probably the best option. There are plenty of places you can pick up around the Bay area, making it a short drive to Levi's Stadium. Alternatively, start your journey somewhere a little farther away and make a real holiday of it, taking advantage of the California heat over this wintery period.
A San Francisco RV rental will mean a short drive of 1-2 hours to the stadium. You could also spend some time exploring the fabulous cities, towns and coastlines of the Bay area.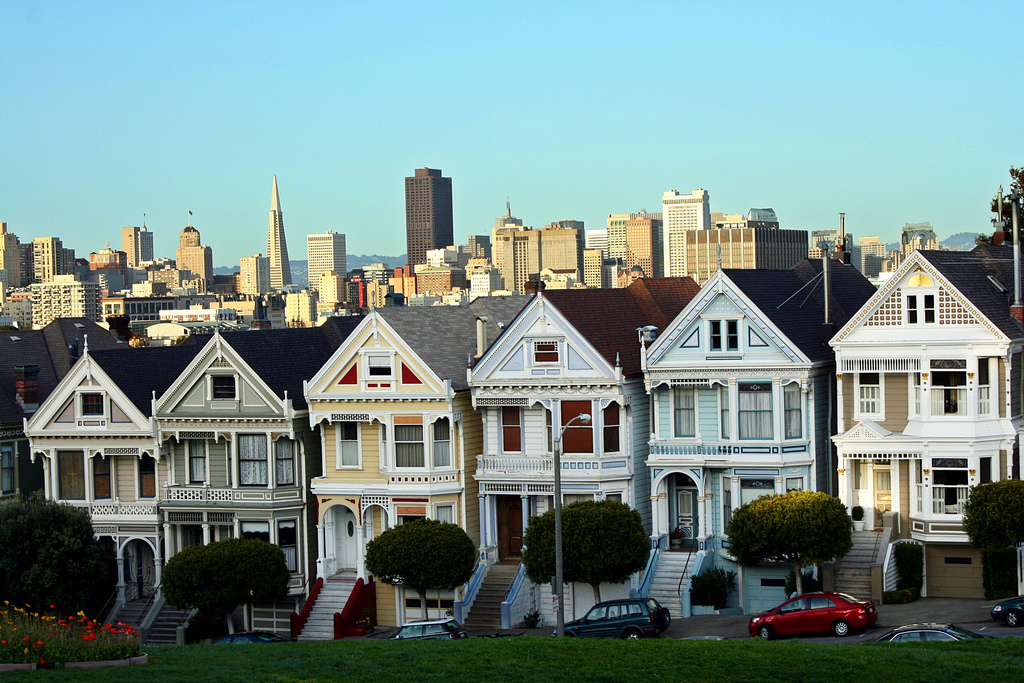 Park up in Santa Clara
There are some great RV resorts near Santa Clara where you can spend a night or two. Just outside of San Jose are Coyote Valley RV resort, a luxury resort with a golf course, and both Uvas Pines RV Park and Morgan Hill RV Resort and Campground which are in a lovely natural setting in the foothills of the Santa Cruz Mountains. You'll find a few more parks like these near the city and stadium - be sure to get in quick to reserve a spot!
To the north and closer to San Francisco, recommended spots include the camping ground at Half Moon Bay with basic but good amenities, and the San Francisco RV Resort on the coast near Pacifica.
Tailgating at Superbowl 50
Understandably due to the crowds, the NFL has put some major restrictions on what can go on in the stadium parking lots before the game. Anyone parking there must have a permit, and no grills or structures occupying any space beyond the one your vehicle takes up are prohibited.
Although this effectively puts an end to revelries for those travelling to the game in a car, it certainly ups the appeal of getting there in an RV! With cooking equipment, a fridge and a place to hang built in, you'll be the envy of the parking lot.
Get a slice of the action elsewhere
You can add some Superbowl to your RV holiday this February even if you aren't planning to be in Santa Clara. Some rental companies offer satellite TV with certain classes and models of RVs - try Road Bear, Expedition Motorhomes or another of the big RV rental brands - and make sure to check with your rental consultant whether the one you are renting comes with satellite or if it is available as an extra.