Every time the British and Irish Lions head to New Zealand's southern shores, the stage is set for an epic battle of rugby giants. This year is certainly no exception, with a particularly impressive British contingent looking in prime condition to give the Kiwis a run for their money. Following the Lions from place to place along their tour around scenic New Zealand is a time honoured tradition, and while many people choose to pack themselves into buses, there's a far better way to keep up with the tour. Picking up a campervan hire in NZ will give rugby fans a chance to plot their own course across the green fields and picturesque mountains of Godzone, without being subjected to the crowding and clamour of a bus tour.
The other upside to booking a motorhome rental in New Zealand for the Lions 2017 tour is the fact that your accommodation and transportation is all rolled up into one. This helps to save money along the way, and also means you can be a lot more flexible with your travel plans. Once you've sorted out the booking side of things, nabbing this free motorhome travel app (also available on the App Store) can make your life way simpler, with conveniently marked features like dumpstations, freedom camping spots and other motorhoming essentials. You'll still need somewhere to park up for the night of course, preferably close to where the next match is taking place. If you're not quite sure where that might be, we've got a few suggestions that will make planning for your Lions tour 2017 a whole lot easier.
Near Eden Park, Auckland
Avondale Motor Park - 5.6 km - 13 minutes est. travel time
Set just off New North Road, a major thoroughfare that will lead you almost directly to Eden Park, Avondale Motor Park has the important advantage of being conveniently located. While it's not a luxury establishment by any stretch, the motor park has a decent reputation among those who have stayed there, with many praising the value, location and service.
Remuera Motor Lodge - 8.4 km - 17 minutes est. travel time
This falls easily within the "cheap and cheerful" category. Fortunately, as a campervan traveller, ageing cabins and apartments aren't something that you'll have to worry about - you'll have your own living space already sorted. Remuera Motor Lodge is just down the road from the State Highway 1 motorway providing relatively speedy access to Eden Park, as long as you avoid rush hour.
Takapuna Beach Holiday Park - 13.3 km - 22 minutes est. travel time
This is one of Auckland's most well loved campervan parks, renowned for its proximity to the beach and the charming Takapuna town centre. Although midwinter may not be the best time to hit the sand, those who stay here for the British and Irish Lions tour can still enjoy Takapuna's restaurants, bars and cafes, as well as decent facilities and friendly service.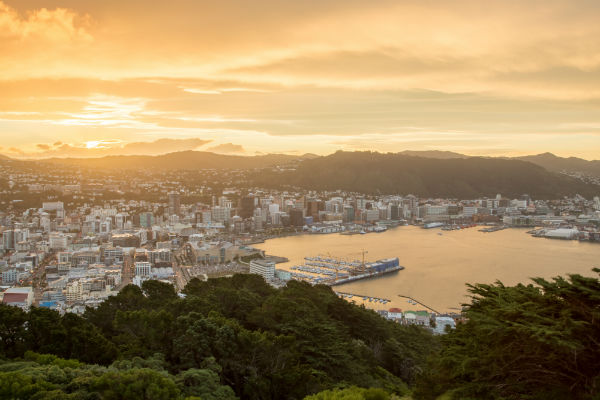 Near Westpac Stadium, Wellington
Capital Gateway Motor Inn - 9.6 km - 10 minutes est. travel time
This is undoubtedly the closest campervan park to Westpac Stadium and the Wellington city centre. There's even a bus stop right across the road, so you can catch public transport and explore New Zealand's cultural capital on food - the perfect way to see this city. The grounds aren't particularly beautiful, but the convenience more than makes up for this.
Wellington Top 10 Holiday Park - 13.4 km - 15 minutes est. travel time
The convenience of this location depends heavily on traffic conditions. In light traffic, you could get from here into Wellington city in 13 minutes or so, but get caught in rush hour and it could be an hour long trip. An easy solution is to head into Wellington early and enjoy some of New Zealand's best bars, eateries and nightlife destinations.
Camp Elsdon - 20 km - 18 minutes est. travel time
Camp Elsdon is a little further out from Westpac Stadium than the other options above but the prices are pretty low to compensate. There are also some lovely nature walks and bike tracks nearby, perfect for winding down after the excitement of the big game. One thing to note about this venue is the fact that it can fill up pretty quickly, so it's worth booking early.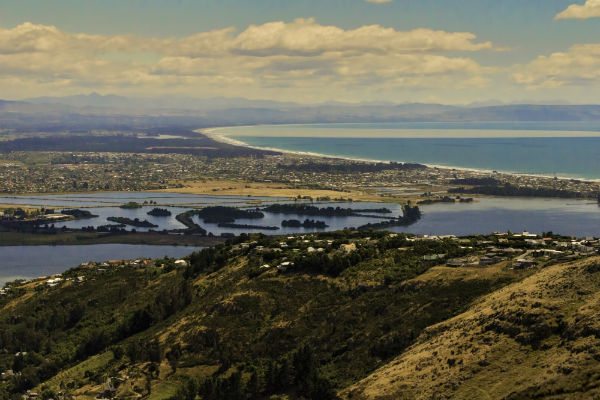 Near AMI Stadium, Christchurch
Amber Kiwi Holiday Park - 2.8 km - 6 minutes est. travel time
Not only is this holiday park super conveniently located, it also has a sterling reputation as a clean and comfortable spot to stay. If you're looking to kill a little time before or after the match, Hagley Park is just around the corner. The Christchurch Botanic Gardens are incorporated into this massive green space, and the entire area is perfect for recharging and escaping from the world.
Riccarton Park Holiday Park - 5.5 km - 8 minutes est. travel time
This is also very nearby the AMI Stadium but you may want to use the Riccarton Park Holiday Park as a backup option. Accommodation is cheap, however reviews in recent years have been less than glowing. This is less of an issue for campervan holidaymakers of course, with no need to worry about rooms or even facilities providing your campervan is self-contained.
Christchurch Kiwi Holiday Park & Motels (All Seasons) - 8.9 km - 15 minutes est. travel time
The Christchurch Kiwi Holiday Park, also known as the All Seasons Holiday Park, is ideally located in close proximity to all kinds of different Christchurch attractions, from boutique shopping to restaurants, cafes and even a beach. It's a little further away from the stadium than the other options above, but the other highlights nearby compensates for this nicely.
In addition to these sites, freedom camping is an option for the more adventurous traveller. There are some areas are open for free camping providing you're in a certified self-contained motorhome - Christchurch recently introduced some new rules around freedom camping, so make sure you're on the right side of the law and you might be able to save some holiday funds for the after-match celebrations. And if you have any questions on where to find a good spot, don't forget about the free motorhome travel app which is packed with helpful info such as this.