While Auckland's climate is kind enough to allow for camping pretty much all year round, summer is the golden season for campervan holidays. Not only is the weather balmy, but there are also a number of public holidays that make it far easier to sneak away for a long weekend. Both Auckland Anniversary weekend and Waitangi Day provide perfect excuses to get out of the big smoke and enjoy the natural serenity to be found within a short drive from New Zealand's largest city. Unlike many other big cities, you don't need to travel for hours to flee the concrete jungle - in Auckland, the beauty of nature is right on your doorstep. To help you escape to nature this summer, we're bringing you some of the best Auckland Regional Park campgrounds for campervan travellers - take a look below to start planning your next summer getaway!
This is a great one for children. Just 15 km from the Auckland city centre, it still feels a world away from the urban bustle. The scenery is absolutely gorgeous, and because this is a farm park there are a bunch of animals for the kids to get up close to. You could even enjoy a spot of horse riding!
Sites can be booked up to 6 months in advance

There are 10 hardstands for campervans that are available on a first come, first served basis - though campervans can park anywhere during dry weather

Cost per night: $15 for adults, $6 for children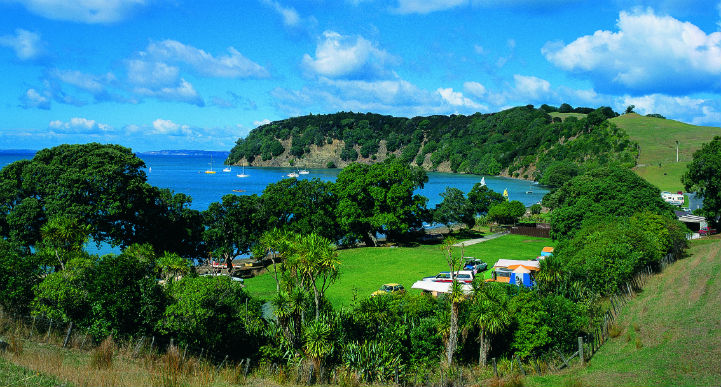 This is the only vehicle friendly campground in the beautiful Mahurangi Regional Park, and it has a stellar reputation so booking well ahead of time is advisable to avoid disappointment. Whether you're content to picnic on the grass, want to dive into the bay's clear water or explore the surrounding area on foot, Sullivan's Bay is a summer paradise.
Sites can be booked up to 6 months in advance

There is a toilet block located at the far corner of the campground and water taps on the beachfront.

Cost per night: $15 for adults, $6 for children
Unlikely to be overrun by summer crowds, this quiet little campground on the Manukau Harbour is a great place to just get away from it all. With a beach ideal for swimming or kayaking and some first-rate eel spotting opportunities for the kids, Peninsula Campground is an underrated gem.
Sites can be booked up to 6 months in advance

Toilets and BBQs are available onsite

Cost per night: $15 for adults, $6 for children
Te Haruhi is located within Shakespear Regional Park, one of Auckland's most well loved open sanctuaries. There are numerous walking tracks for those looking to explore this gorgeous area, and the campground itself is just over the sand dunes from Te Haruhi Bay.
Sites can be booked up to 6 months in advance

Toilets and potable water are available

Cost per night: $15 for adults, $6 for children
Specifically dedicated to campervan holidaymakers, this site exchanges conveniences for an idyllic natural environment. There are two different locations for campervans - one close to Tapapakanga Stream and the other by Kaparanui Stream. Shady streamside camping can be found at both locations.
You'll need a certified self-contained campervan in order to stay here, as there are no toilets available.

All water should be boiled for three minutes before drinking

Cost per night: $8 for adults, $4 for children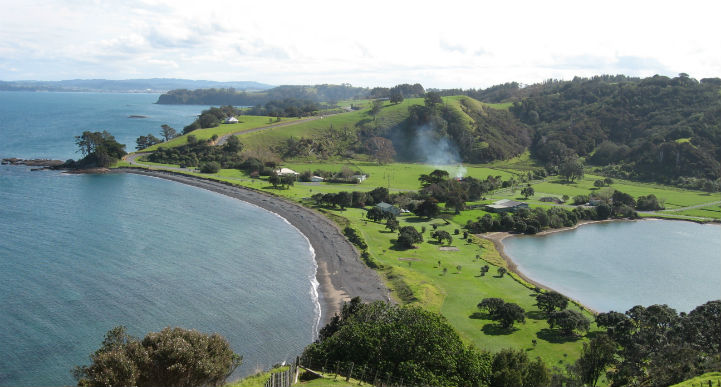 Tawharanui has one of the best beaches in Auckland - friendly enough for kids, while still fun enough for those like to make the most of the waves. The beach is far from Tawharanui's only attraction though - this is an open sanctuary brimming with native wildlife. Go for a walk, keep your eyes open and you'll amazed what you can see.
Sites can be booked up to 6 months in advance

There is a toilet block - one of the cubicles is wheelchair friendly

Potable water taps can be found around the campground
This is a new campground, meaning that you can be among the first to enjoy this picturesque site - on the flipside, you should be aware that although there are many trees planted around the campground, all of them are fairly young and don't provide great shade or shelter just yet. This is much less of an issue for campervan holidaymakers however.
You can find the Wenderholm Beach just 1.5 km down the road from campground

There is a modern toilet block with a good number of cubicles

Both taps and drinking fountains are located across the campground
No matter which campground you choose, make sure to book as soon as possible - both for your campground and your motorhome rental, as you won't be the only one looking to explore the amazing camping opportunities around Auckland this summer! In case you want to travel a little further, you could head to the beautiful Coromandel, go whale watching in Tauranga, marvel at the geysers in Rotorua or cruise on the beautiful Lake Taupo among many other activities.