On the global stage, Australia is something of a beautiful mystery. Its isolation from the rest of the western world means it's not easily reachable, but we've all heard tales of its natural wonders, sunny cities, spectacular beaches, impressive Outback and weird wildlife. In reality, it has all of this and plenty more, so find a camper rental and take a trip to the bottom of the world.
An Australia campervan hire or location camping-car australie road trip is the best way to get up close and personal to this enigmatic country. Combining accommodation and transport, it allows you to set your own schedule and give in to the wanderlust that will certainly take hold. With a camper pick-up from any major Australian city, the options are endless and enticing. Head north to the subtropical heat, meander along a coastline of pristine beaches, or turn inland to experience the grandeur and warm-hued landscapes of the Red Centre.
Compare Motorhome Rental options in Australia
Motorhome Republic brings all the best and cheapest Australian campervan hire deals together in one place. Compare the wide range of campers from a huge selection of local and international rental companies and book the best motorhome, campervan or RV for your Australia road trip. Tens of thousands of travellers each year trust Motorhome Republic to book their campervan rentals worldwide.
Where to Start: Set Your Rental Itinerary in Australia
Sydney
As the largest city in Australia and a major starting point for travellers, Sydney is a perfect starting point for your campervan hire Australia road trip. It is a spectacular world city where cosmopolitan urban areas brush up against white-sand surf beaches and the beautiful Blue Mountains range. You could easily spend a week just in the city - but even more adventures await outside it. And it's perfect for a family holiday.
Drive through a string of friendly beach communities in either direction and you will eventually arrive at Brisbane to the north or Melbourne to the south. The coastline of New South Wales offers everything from surf beaches and state parks to sheltered swimming coves and small-town cafes. Check if your camper hire has roof racks or enough space if you plan to pick up a cheap surfboard!
A short drive from Sydney is Canberra, the carefully laid out capital of the country. It is home to some fantastic national museums and art galleries. The surrounding Australian Capital Territory has nature reserves and forests aplenty - perfect for those who enjoy outdoor pursuits.
Brisbane
In the Sunshine State of Queensland, Brisbane is a great place to get your campervan hire in Australia off on the right foot. It's notoriously laid back, with a fun and positive atmosphere, and is close to the wonderland of high rises, surf beaches and theme parks of the Gold Coast.
In Queensland, the weather ranges from arid in the centre, to subtropical and all-out tropical near the ocean. Those travelling with a RV rental in winter will appreciate the year-round warmth! The Whitsunday Islands lie off the coast, along with the famous Great Barrier Reef, and Cairns is as far as most people go to the north. Inland lies the mighty Outback, dotted with friendly, small communities of people who carve a living out of this somewhat hostile but spectacular landscape.
Melbourne
Australia's stately southern city, diverse a Campervan hire Melbourne allows you to experience fantastic art, history, dining, museums, parks and architecture. It also has a sports-mad population and many Australian Football League games take place there.
To the south-west of Melbourne is the Great Ocean Road, a famous coastal route which is the perfect place for a campervan rental day trip. The Twelve Apostles rock formation and Great Otway National Park are highlights of a route that is beautiful from start to finish. Continue following the coast to Adelaide in South Australia.
In the wintertime, Victoria (of which Melbourne is the capital) has the most ski fields of any state. So if snow sports are your intention, this is a great place to pick up your motorhome and head to the mountains.
Perth
Alone on the western coast of Australia, Perth is a relaxed and sprawling city with stunning beaches. Thanks to its international airport it is the most convenient base from which to explore this largely untouched and sparsely inhabited side of the country.
To the south of Perth, the Rainbow Coast makes for a scenic motorhome rental itinerary. Here you will find the Great Southern wine region, a dramatic coastline, stretches of incredible white sand and multiple forests and national parks. To the north, Highway 1 heads to Broome in a route which hugs the Indian Ocean.
Directly east from Perth is the section of Australia's central landscapes called the Golden Outback. With unending skies and a fascinating gold rush history, it is an excellent place for an Australia campervan hire adventure.
Hobart & Tasmania
Explore the wilderness of Australia's largest isle with a campervan hire Tasmania. Located in the south of the island state, the small and welcoming city serves as a centre for tourism and travel and is a fascinating place to spend a few days.
From Hobart, the Midland Highway heads through Launceston and the Tamar Valley wine region to Tasmania's well-populated northern coast. The Tasman Highway meanders up the eastern coast past Freycinet National Park and Wineglass Bay with its perfect crescent of sand. However, it is to the west where the real outdoor action is. The vast and wild Southwest National Park and Franklin-Gordon Wild Rivers National Park make up most of the Tasmanian Wilderness World Heritage Area and offer an escape from civilisation. Launceston and Devonport are also great alternatives if Hobart isn't your ideal locations for your Tasmania campervan hire roadtrip.
Drive Australia: Motoring Holiday Tips for Travellers
Driving in any foreign country can be difficult. Roads in Australia are generally well-maintained and road rules are strongly enforced, but there are a few things to keep in mind when hitting the Aussie highways. For those hiring cars and campervans in Australia, there are a number of things to remember when you get behind that wheel:
For starters, you must always carry your international driving permit on you, as well as your driver's licence from your home country. Many travellers from overseas will be used to driving on the right, but in Australia, you must drive on the left hand side of the road.

Australia is a massive country, and for those crossing it via campervan, RV or motorhome rental, it's important to take regular breaks to avoid driver fatigue. You'll find rest areas every 80-100 kilometres or so along main highways, so be sure to use them.

Speed limits in cities and suburban areas are typically 50km/h, although this is lower around schools. Highways and open roads are 100km/h in most places or 110km/h in some parts of the Northern Territory and Western Australia. Note that enforcement of these limits is very strict, and there are no excuses for exceeding them. Ignoring the laws of the road can lead to harsh penalties including fines, demerit points or a loss of licence. Stay within the posted speed limits, do not use a mobile phone while driving and do not drive with a blood alcohol percentage of more than 0.05%.

All measurements are metric. Distances posted are in kilometres or metres, and speed limits are in kilometres per hour.

Parking can be difficult and expensive in CBD areas. Ensure that you are not parked illegally as this also attracts fines.

Toll roads are found only in New South Wales, Victoria and Queensland, near the big cities.

Safety tips
Avoid driving after dusk outside of cities when possible to avoid wildlife hazards

Stock up on food, water, and fuel for longer trips in remote areas

Don't expect your mobile phone to work everywhere

Don't drive straight away after a long international flight

Driving tips for the Outback
The Outback is a beautiful environment but can be a hostile one, so take precautions before embarking on a central Australia adventure. The highways are generally undivided, with no barrier between traffic directions, and are quite straight with higher speed limits. Caution is strongly advised as it is easy to lose concentration. Keep a lookout for animals on the road as larger ones can cause damages and accidents - dawn and dusk are peak times for animal traffic. Road trains and long, multi-trailer trucks, are another hazard. Allow plenty of extra open road for an overtaking attempt.
Isolation is a factor to consider on an Outback road trip. Civilisation and facilities like service stations can be few and far between, so top up on provisions wherever possible. It is a good idea to carry back-up fuel, food and water supplies and a mobile phone in case of emergency. Campervans provide plenty of room for this!
Stay safe on the roads and enjoy a fantastic campervan hire in Australia from Motorhome Republic.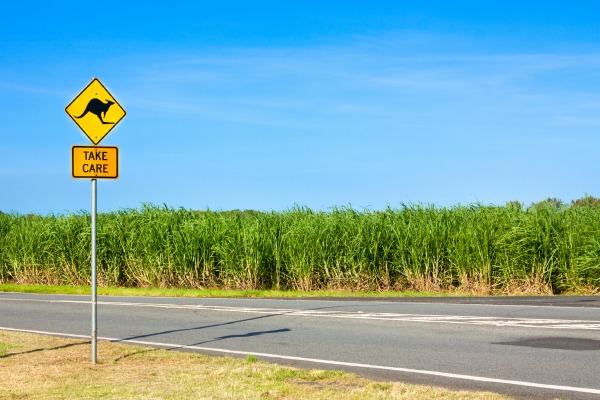 Know Before You Go - Your Motorhome Rental Australia Roadtrip
Taking an epic road trip around the Land Down Under with a campervan hire in Australia is on the bucket list for many. It's a place of immense space, friendly locals, exotic wildlife, endless beaches, fascinating history and all the delicious food and wine you could ask for - it's no wonder so many people are planning trips to this country.
For those looking at a motorhome hire in Australia to make it all happen, it's important to keep in mind that it will take a little more planning than simply booking your vehicle. You'll need to consider when you want to visit, how long you want to stay, how you'll go driving on Australian roads, and where you'll park your Australia campervan hire each night.
Here is a quick guide with everything you need to know for that awesome Aussie motorhome tour!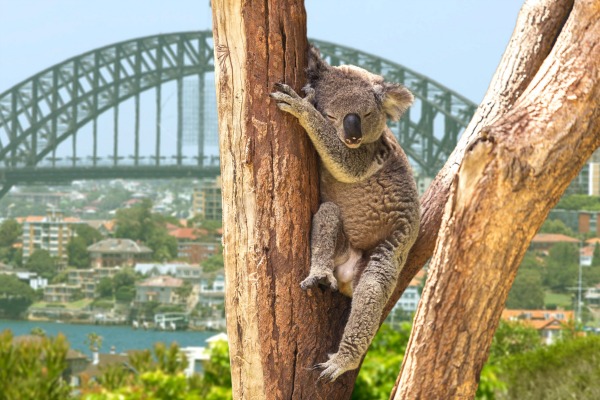 How much time do you need to explore Australia?
How long is a piece of string? There really is no 'correct' answer to how much time you should give yourselves with an RV rental in Australia. Keep in mind that the country is close in size to the US, and while much of Australia is desert and farmland, there are still extremely sizeable distances between places.
For example, there are six states and territories in mainland Australia. If you only visited the capital city of each one for just three days each, you'd already be looking at a three-week whirlwind trip. To 'do' the entire country, it would take closer to three months at a minimum.
Remember that you don't only get one chance to see the Lucky Country. You could easily make several trips with a campervan rental in Australia and explore certain pockets each time you visit.
Camping in Australia
Australia is one of the world's premier locations for camping and motorhome & RV parks, so there is no shortage locations for either no matter where you are in the country.
While there are free camping spots in the country, you will need to be sure that the spot is indeed free before parking there. The rules can change from council to council, and if you're caught camping in an unauthorised area you can face steep fines.
It's highly recommended to instead stay in authorised locations such as campsites run through the national parks, or privately owned holiday parks.
Holiday parks can cost anything from $5 to $40 per night, and each one will offer different amenities. There are more than 225 national parks dotted around the country, so check out the ones along your route to discover which are available for overnight stays.
You can search for camping areas - free, national parks, and privately owned - on Camping Australia.