Everyone knows the song: "On the first day of Christmas, my true love gave to me…", but few ever stop to think why the true love in question is sending things like geese a-laying, maids a-milking and lords a-leaping. To be perfectly honest, these presents sound like more trouble than they're worth. If this true love was a little more onto it, they'd ditch the turtle doves and start sending you presents that will actually make your life more enjoyable. For example, things that can transform your next motorhome holiday from ho-hum to incredible.

On the first day of Christmas my true love sent to me:
A mini BBQ. These things are simple, incredibly effective and the perfect size for taking along on a motorhome holiday. Treat yourself to the delicious taste of grilled meat and veges no matter where you stay - just be sure to check fire restrictions before lighting it up.
On the second day:
Ziploc bags. This may not sound like the most exciting present of all time but believe me, you'll love this gift. These babies are multipurpose lifesavers, providing you with the ideal storage solution for food, cleaning products, clothes pegs, condiments… the list goes on.
On the third day:
A portable sound system. Sure, your motorhome rental will probably have music playing capabilities or at least a radio, but what about when you park up? Whether you're unwinding in the sun with your favourite tunes, creating the perfect ambience for an outdoor candlelit dinner or making a pumping party playlist, this is a great addition to any motorhome holiday.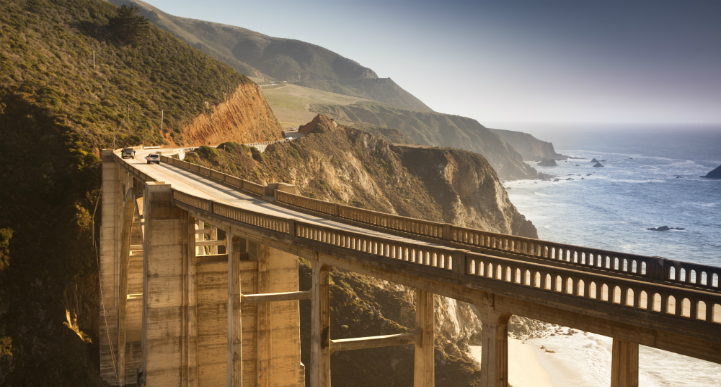 On the fourth day:
A world class coastal road trip. It's wee bit difficult to gift wrap an entire coast but perhaps just a map of the route would work. There's something about holidaying along a beautiful coastline, hopping from beach to beach with the brisk sea breeze in your face.
On the fifth day:
Comfortable camp chairs. Your motorhome will have its own built-in seating of course, but you don't want to spend your whole holiday cooped up indoors. Decent camp chairs add a touch of luxury to your outdoor experience and provide a level of relaxation that it's difficult to find otherwise.
On the sixth day:
Gaffer tape. It's not a glamorous gift but it is immensely useful. Not only is this stuff a godsend when you're setting up camp (gaffer tape gives you the versatility to construct pretty much any kind of setup you can imagine) but it can also save your bacon should any unexpected breakages occur.
On the seventh day:
Breathing space. They may be your true love but everyone needs some alone time. If you're taking an extended motorhome holiday this is especially important. Whether you're travelling with friends or family, planning for a few separate activities can ensure that everyone stays on an even keel.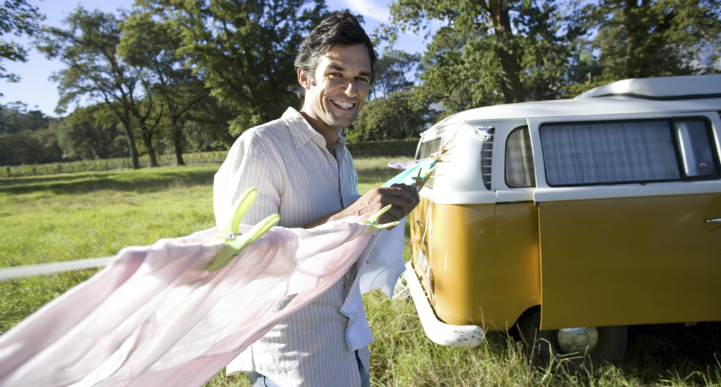 On the eighth day:
A portable washing line. This is another present that probably won't earn any bragging points but anyone who's ever been on a motorhome road trip will understand just how useful they can be. As well as providing a laundry solution, it's a great way to dry out your swim gear if you're taking a beach holiday - it can also help with rigging up a makeshift awning.
On the ninth day:
The perfect national park to camp in. A motorhome rental will open up the world for your exploration - as long as there's a sealed road, you're good to go. But national parks tend to be particularly wonderful destinations for motorhome adventurers - the pristine natural environment coupled with a range of different places to travel and camp make this a fine present indeed.
On the tenth day:
Pre-made meals. If you haven't tried it before, you have no idea how amazing this can be. After a long day on the road sometimes you just don't feel like whipping up a complex meal, so having something easy to fall back on can be a real delight. It also saves space and money. No need to carry a bunch of bulky ingredients with you or spend all your money on substandard takeaways.
On the eleventh day:
Comfy seat covers. At first glance, this might sound like a Christmas present you'd give your grandparents but that's just because you haven't discovered the joys of nestling into a perfectly comfortable seat as you strike out for a long drive. These aren't quite as important on short trips, but if you've got some serious miles ahead of you, swallow your pride and give these a go.
On the twelfth day:
A spirit of adventure. Because while all the other things on this list are really nice to have, once you've sorted your motorhome rental the most important thing, the thing that will really determine how well your holiday is going to go, is your willingness to embrace whatever the open road throws at you. Things may not always go to plan, but travelling in a motorhome gives you the ability to find golden opportunities in any situation.
After all, aren't amazing experiences some of the best Christmas presents you could hope to receive? Motorhome Republic offers RV rentals in many countries including Australia, New Zealand, the US, Canada and the UK. The choice is yours!