Ecotourism isn't new - in fact the origins of the term stretch back to the 70's or even 60's - but it's only in more recent years that the trend of travelling with a conscious concern for your ecological footprint has come to the forefront. Appreciating the glory of nature without harming it is basically what ecotourism breaks down to. And while the concept might not appeal to everyone, most of those who have journeyed across remarkable landscapes and witnessed the rich diversity of plants and wildlife will at least be inclined to agree with the sentiment behind it - after all, wouldn't you want the splendours you've seen to be preserved for another generation?
While it's technically possible to practice ecotourism wherever you travel, there are some parts of the world that draw visitors in with their unique and wonderful natural beauty. Here's just a few of those special spots that are ideal for motorhome adventurers seeking the serenity and wonder of nature.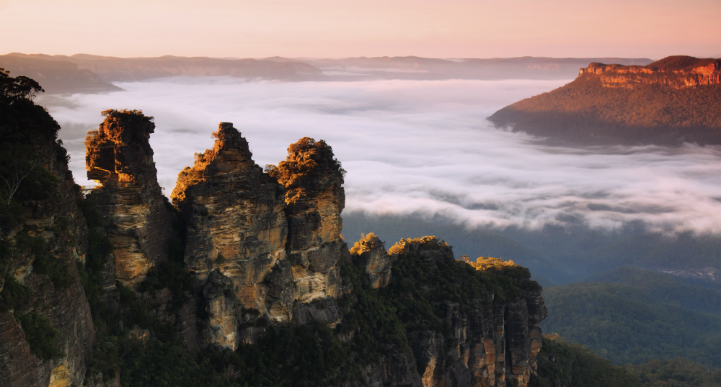 Blue Mountains, Australia
Unanimously listed as a World Heritage site by UNESCO in 2000, the Greater Blue Mountains Area lies a little less than two hours to the west of Sydney. Named for the blue haze created by airborne eucalyptus oils filtering the light, the Blue Mountains are a popular escape for Sydney city dwellers seeking to escape to a more wild environment. Bushwalking (hiking/tramping) is unsurprisingly very popular, but the more adventurous might be tempted by rappelling or mountain biking. There's a few different options for spots to park up your motorhome: Lithgow Tourist and Van Park and Blackheath Glen Tourist Park are both popular options, as the campgrounds within Blue Mountains National Park do not allow motorhome or caravan camping. Make sure while you're in the area to search out a Wollemi pine, one of the rarest trees in existence and until the mid 90's only known through the the fossil record. The best point of access to the Blue Mountains is Sydney, however Melbourne and even Tasmania present great alternatives for those who want to venture a bit further and make a bigger trip out of it for their Australia Motorhome Rental roadtrip.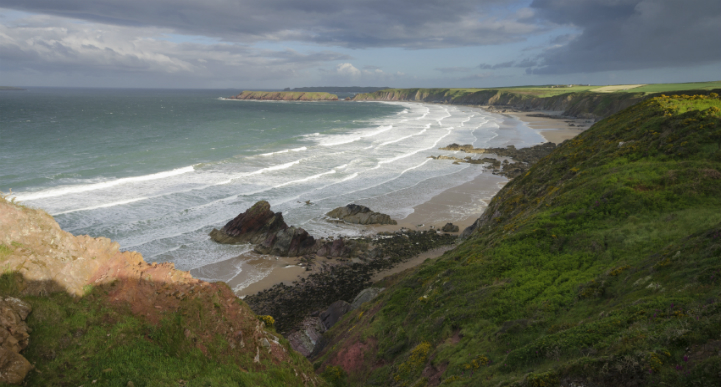 Pembrokeshire Coast, Wales
From inland mountain range to stunning seaside vistas - the Pembrokeshire Coast in the southwest corner of Wales is the only National Park in the UK to be established specifically to preserve the wild beauty of its coastline. Staying in just one spot would be a waste in Pembrokeshire - we recommend taking your time and making your way along the coast at a leisurely pace, stopping at different campgrounds along the way. The coast is extremely varied, from rugged cliffs to idyllic beaches to startlingly odd rock formations. And while you may be here to appreciate nature, the history of Pembrokeshire is on display everywhere. Prehistoric tombs, Iron Age hillforts, Norman castles… it's all there waiting for you to discover. This is also a place where rare wildlife thrives - the Pembrokeshire Coast supports a large number of species that are found only here. Consider picking up your motorhome rental in Bristol and heading across the Severn Bridge for a taste of southern Wales as well - it's only two and half hours from Pembrokeshire and allows you to see a whole other side of Wales.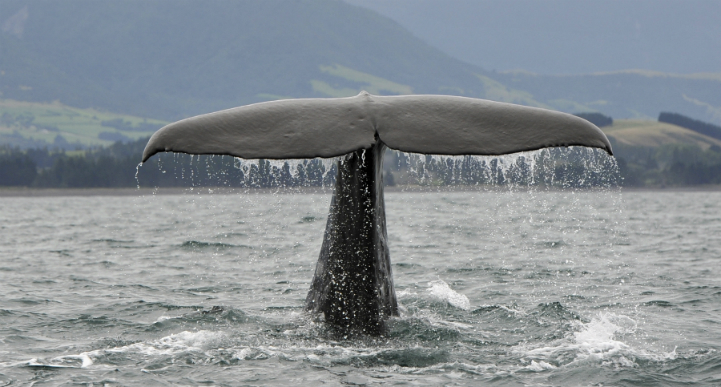 Kaikoura, New Zealand
A lot has been said about the West Coast of New Zealand's South Island, but there are some incredible gems on the eastern counterpart, Kaikoura chief among them. Two and a half hours north of Christchurch, the small coastal town was once known for its abundance of seafood delicacies (Maori: kai = food, kōura = crayfish) but now visitors are more likely to observe the native wildlife than devour it. This is arguably the best spot in the world for sperm whale watching, and some of the other animals you can see in the area include southern fur seals, albatrosses and the Hutton's shearwater. It's not only about the fauna though - the setting is absolutely spectacular. Hemmed in between the Seaward Kaikoura Mountains and the ocean, you almost feel dwarfed by the sea and landscape around you. This is a truly majestic place.
There are plenty of places to stay in the area, but make sure you book early as Kaikoura is now a popular tourist destination. Christchurch is the nearest major city to Kaikoura, however Motorhome Republic has a range of other NZ Campervan Hire options on offer.
Have you come across a fantastic ecotourism destination in your travels? We'd love to hear about it - tell us about your experience in the comments below!