Motorhome Review: Maui River
We want to help you have the best possible motorhome holiday possible - and part of that is helping you to choose the right set of wheels. What better way to do that than to test out a few for ourselves and report back?

We did just that with the Maui River, a 6-berth beast of a vehicle, and returned to tell the tale for all those considering a campervan hire in New Zealand. Here's what we thought of the rental provider, the campervan itself and a few tidbits about our lovely destination: New Zealand's Northland region.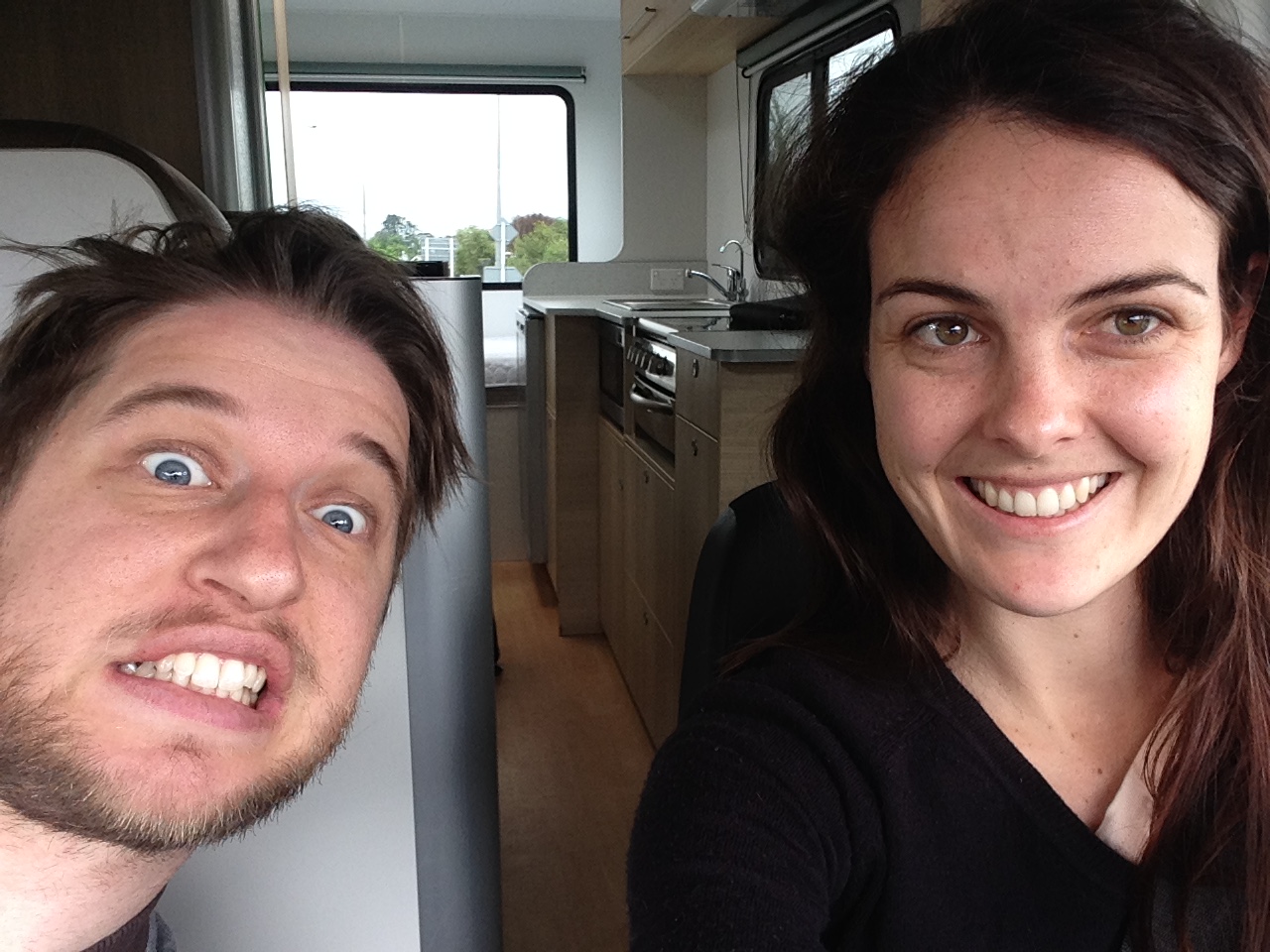 The company: Maui New Zealand
Maui is one of several brands under Tourism Holdings Limited (THL), New Zealand's premier tourism company. For more than 25 years they have been one of the leading campervan hire brands, offering innovative, custom designed and built vehicles, and Maui is their premium brand. Every member of the Maui fleet is less than 2.5 years old (they get the newest THL vehicles) and built on a quality Mercedes or VW chassis, so you are much less likely to have mechanical issues than with some other brands.
Depot: We picked up our campervan at the THL depot near Auckland Airport, which also services Britz and Mighty Campers customers, and were pleasantly surprised with how spacious and modern it was. After a brief conversation at the desk, we were directed to comfortable seats, offered a hot drink and waited a very short while before someone came to us with a tablet to finish off the taking of details. We then had a brief but helpful introduction session with the motorhome (in person, no videos), checked it over with the staff member to note down any dings, and were free to go about 20-30 minutes after we arrived. Julian, who took our details and showed us the vehicle, was exceptionally friendly and helpful.
On a practical note, the depot has showers and toilets (a Depot ST, if you will), extensive tourist information, tea and coffee making facilities, multilingual staff, TV, luggage storage and a comfortable lounge area. It is a great place to pick up your rental, and close by the airport terminals with complimentary shuttles which would no doubt be very useful for those arriving by plane - we drove over!
The vehicle: Maui River 6 Berth
We were lucky enough to try out a "River" model - that is, a 6-berth motorhome with all the bells and whistles. Julian showed us how to operate the various features - black and grey water tanks and how to empty them, where to fill the water tanks, where to fill the petrol tank (very important not to confuse the two) and the basics of driving such a big van.
Features: It had a fridge, a cooktop, a microwave, a shower and toilet, a radio in the back and a sound system in the cab, 2 double berths and a seating area which converts into a third. Maui provides bedding and a range of cookware and diningware, all tucked away tidily in the roomy cupboards and drawers.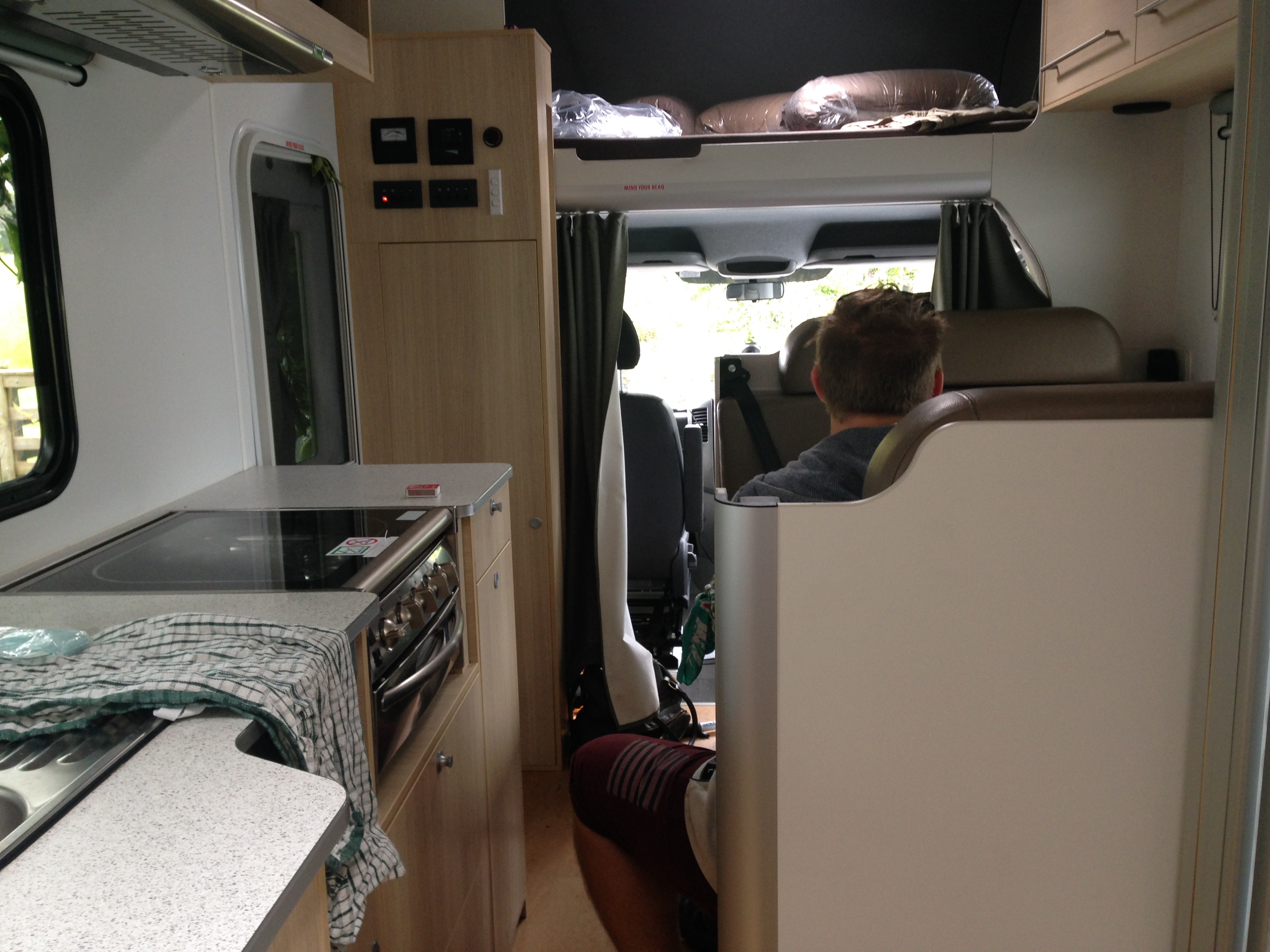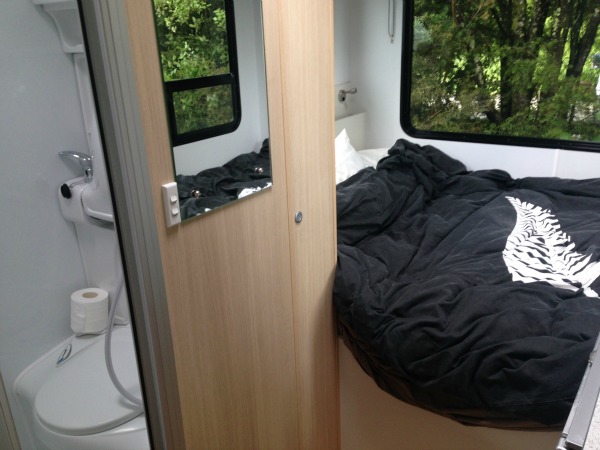 Storage: I was particularly impressed with the amount of storage. Granted there were only two of us but I felt there would be a good amount of space for larger groups on longer trips - there was also a "garage" space accessible from the outside which had a picnic table and chairs in it with room for plenty more equipment/bags.
Driving: I was a little apprehensive about driving a big motorhome, and so was my husband to a lesser degree. Once we had the keys, he drove our car off to park nearby while I got the rig on the road and went to meet him. It was an automatic transmission which made things easier, and although a little more physically involved than driving our station wagon, driving the campervan wasn't too difficult as long as you have a little spatial awareness. Sitting up high above the road took a little getting used to but was ultimately fun, and we just had to think ahead a little about finding a place to park - at a supermarket, we took up a few spots and just parked way at the back of the parking lot where where there were no other cars around.
We even managed to park up for the night in a tight spot at a crowded campground, a feat of reversing and ten-point turning. We even received a compliment from a fellow camper! If there is more than one of you (and let's face it, renting this vehicle by yourself seems a little excessive), it's a good idea to have someone outside the vehicle directing with hand signals for this kind of maneuvering.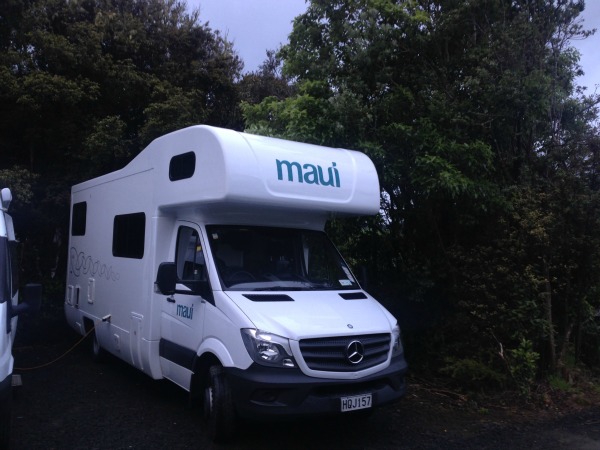 Living: Now, a disclaimer here: I grew up spending a lot of time in a very small yacht with four people, so I am well used to small spaces. With just two of us, the River seemed positively palatial when we first picked it up! Of course, once it started raining and we had strewn our gear around a little (because we were only on the road for a weekend so were a bit careless about organisation), the walls did close in a bit. As always, the key to effective motorhome living is tidiness - and good weather helps! This is a big vehicle, and it has plenty of space.
The table was plenty big enough to eat lunch and dinner at, and the bed at the back was a nice place to read, nap and hang out. I tried out the shower and was pleased with how easy it was to get clean - taking the showerhead out of its hanger and using it like that worked best, I found. The vehicle has an ingenious fold-down handbasin over the toilet. We used the bed over the cab as a place to put our bags, but it would be a fun hideaway for kids. The ability to walk between cab and living area was a bonus.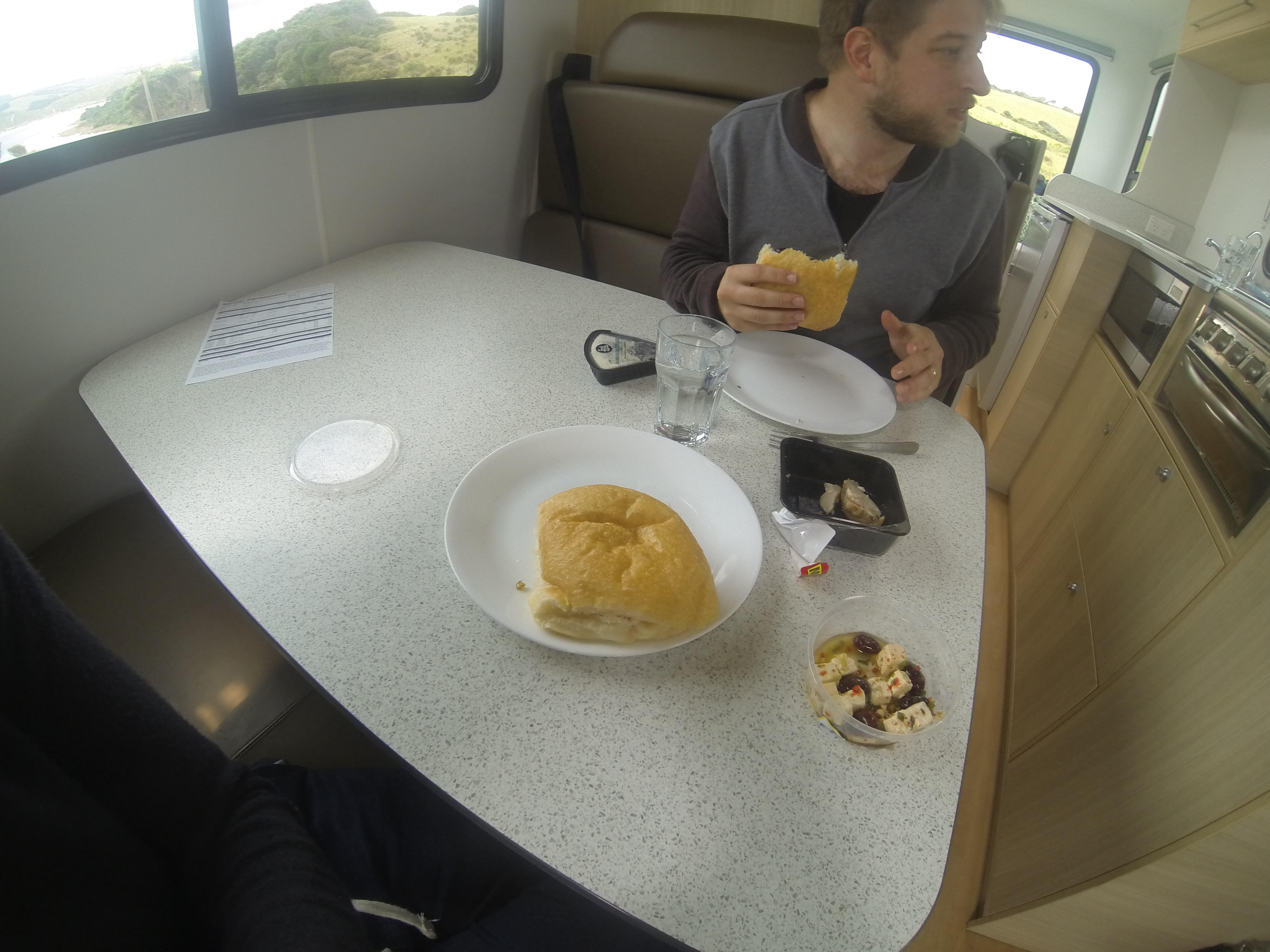 We plugged into power at our campsite, however apart from the microwave and the power points, everything can run off a house battery which is separate to the one which starts the motor. The only concern is that it's not a limitless supply (as is the nature of a battery), so it is a good idea to plug into the mains where possible. Julian recommended connecting to mains at least for the first night to make sure everything gets a good charge.

The destination: Northland, New Zealand
We decided to explore somewhere a little off the beaten tourist track, which didn't require too many hours spent on the road. Both of us have been multiple times to the eastern coast of Northland, but I had never visited the west, and Dan hadn't been since a family holiday when he was very young - so we set off towards Opononi, a small holiday town on the Hokianga Harbour which is famous for a friendly dolphin that visited during the summer of 1955-56.
After a quick stop in Silverdale to stock up at the supermarket and another in Wellsford to indulge my love of small-town op shops, we were on our way north on State Highway 1, then State Highway 12 towards Dargaville. We had lunch at Kai Iwi Lakes, and this would be an amazing place to camp for a few nights - although you would have to get in fast during the peak season! The beautiful blue lakes have sandy beaches and are surrounded by pine forests in various states of growth.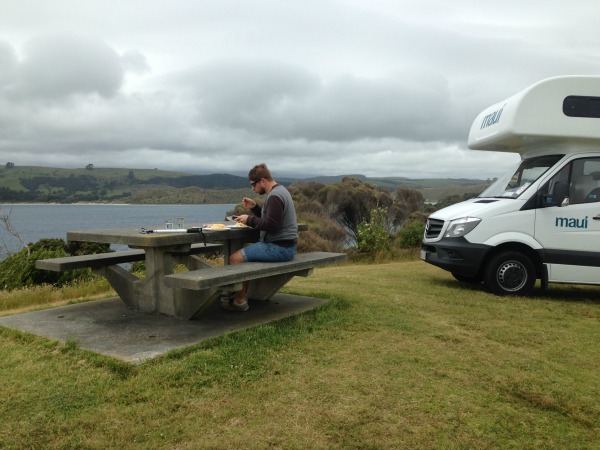 As you drive north on this road, you will enter an amazing region that showcases some of New Zealand's natural history - namely, an ancient rainforest. State Highway 12 winds for more than ten kilometres through a stand of trees of which many sprouted long before any people ever set foot on the land. It's a stunning drive, and an amazing look at how the country appeared before it was settled. There are plenty of options for bush walks through ancient Kauri trees, those distinctive giants of the New Zealand forests - the highlight of these is the short boardwalk which will take you to see Tane Mahuta, New Zealand's largest living Kauri tree.
Although the weather was less than perfect, it was lovely to glimpse the Hokianga Harbour as we came over the hill before Opononi. Across on the other side are some monstrous sand dunes which you can visit during the summer thanks to a boat service which also rents sand boards for sliding!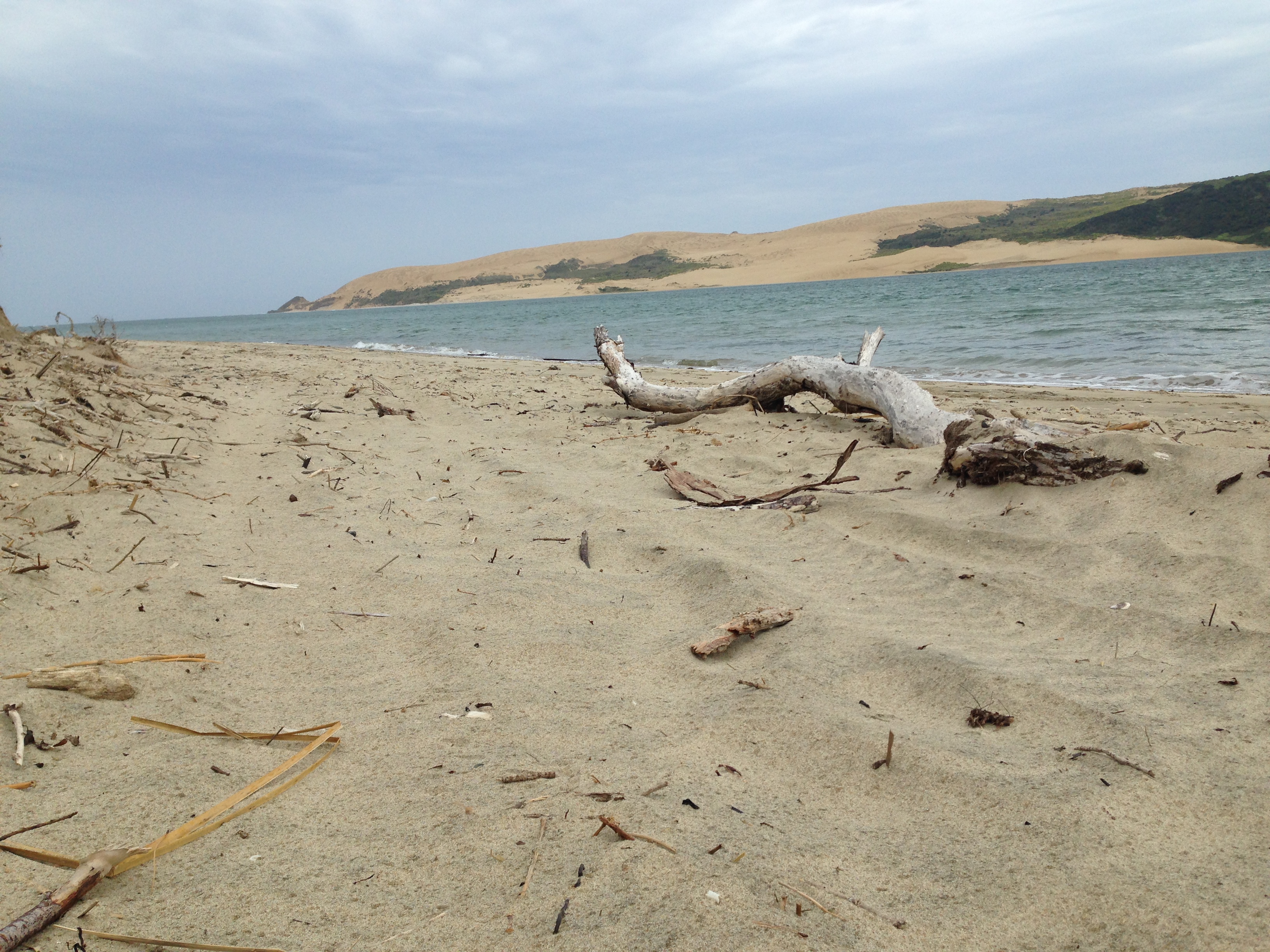 We had fish and chips for dinner and enjoyed a stroll along the beach (paying our respects at the grave of Opo the dolphin) before backtracking south a little to our campsite at Trounson Kauri Park. Operated by the Department of Conservation on a honesty box basis, it was a great spot to stay at $10 per person per night. There was a bush walk departing from the camp which takes you on a loop through a stand of ancient Kauri forest, and facilities included shared kitchen with gas cookers, showers and toilets.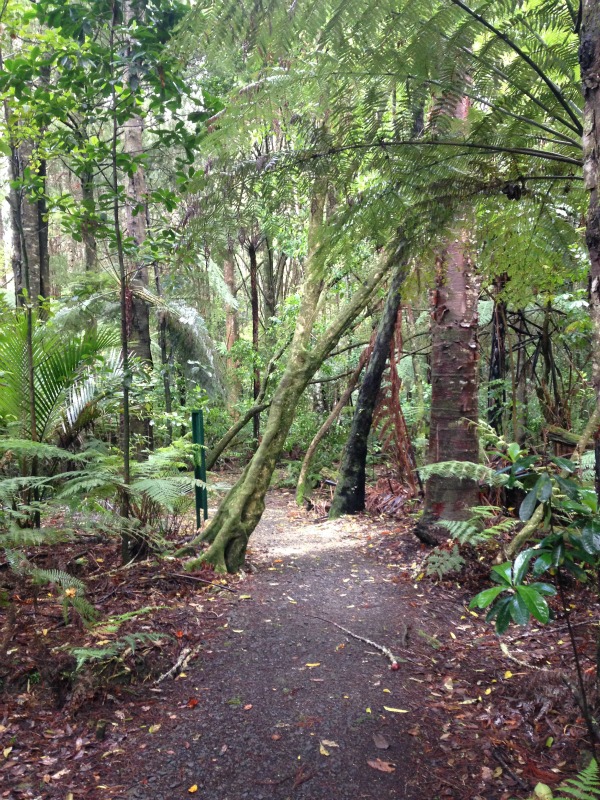 ---
I love travelling, and a motorhome is such a great way to get around and get up close and personal with a new country or city. My top motorhome memory is driving a small sleepervan through the highlands of Scotland- a stunning nation and one of my favourite spots on earth! I hope to help you plan your next road trip with handy tips and information. Happy motoring!
I love travelling, and a motorhome is such a great way to get around and get up close and personal with a new country or city. My top motorhome memory is driving a small sleepervan through the highlands of Scotland- a stunning nation and one of my favourite spots on earth! I hope to help you plan your next road trip with handy tips and information. Happy motoring!
---
---