All you need to know about managing motorhome waste
Campervans offer the ultimate travel experience. Everything you need is right there with you - your bedroom, kitchen and in many cases, even your bathroom. It's not the most glam topic, but you need to know how to responsibly deal with any waste you generate when you hire a motorhome.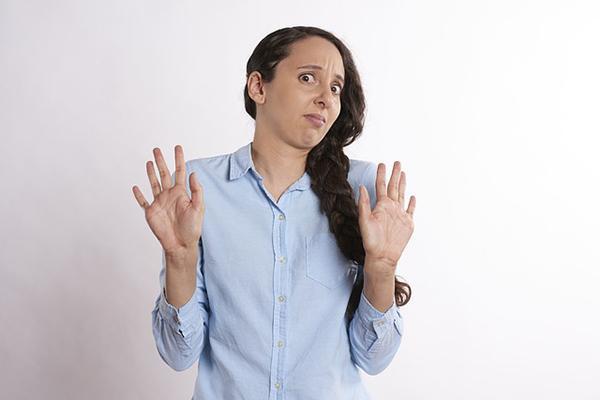 The good news is we've made it as easy as possible for you to learn all the tricks of the trade.
Non-self contained campervans
The first step in dealing with motorhome waste is learning about your self-contained or non-self contained campervan.
If you are travelling in a non-self contained campervan hire, you will have a bed, fridge, cooker and other basic accoutrements provided, but you won't have a toilet, shower, or black and grey water (toilet and shower waste) storage on board. That means you don't need to worry about dealing with any bathroom waste as you'll use toilets and showers at your RV park.
But that doesn't mean you won't generate waste at all. What about all those delicious meals you're going to be sizzling up on your gas cooker? Rubbish, food scraps and water from cooking can add up quickly, and you can't put this stuff just anywhere. Luckily, your holiday park (or nearest dumping facility) will have everything you need to help you dispose of this waste, so make use of those facilities. Keep a bucket or two with you when you're cooking to collect your rubbish and wastewater, then take them to your holiday park's rubbish site.
You can face hefty fines for illegal dumping, so don't risk it. Not to mention that you'll also want to leave your destination in the same condition as - or better than - you found it. The last thing a traveller wants to do is ruin it for the next person!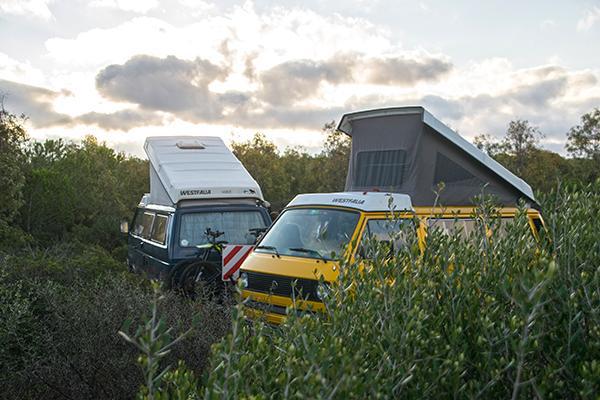 Self-contained campervan - black water waste
The advantage of a self-contained campervan hire is that you don't even have to leave it to use a toilet or shower. All the waste you generate is held in compartments within the vehicle, making it a super convenient option. However, that does mean that you'll need to get handy with dealing with the waste yourself - after all, it's got to go somewhere! It might seem a bit icky or intimidating at first, but once you get the hang of it, it's really not that bad.
Campervan toilets are pretty similar to regular toilets, with one big difference. Instead of flushing all your waste away out of sight and out of mind through your local plumbing system, the 'black water' you generate remains in a waste holding tank or 'black water tank'.
There are a couple of different methods for its removal, depending on the make of your caravan. If your campervan uses a waste cassette, you'll need to add some 'holding tank chemicals' to it, which ensure the waste is broken down sufficiently. Your tank should have a sensor to alert you to when it needs emptying, but depending on your usage, every few days may be sufficient.
To empty the waste cassette, slide it out from the designated hatch in the side of your vehicle. Then, head to the designated black water waste disposal area of the nearest holiday park or designated dumping station to empty it. Make sure you follow your specific model's instructions to ensure you avoid any unpleasant splashback situations! Once you've emptied it, you just rinse the tank and put it back in the hatch until next time. Thanks to the holding tank chemicals you have used to break down the waste, the experience is less traumatic than you might imagine.
Some RV parks have sewage hookups that connect directly to your vehicle, so you don't have to empty out the tank manually. Using this system, all you have to do is to connect a designated sewage hose to your RV's waste valves, which are usually at the back of the vehicle, with the park's sewage disposal drain. Simple.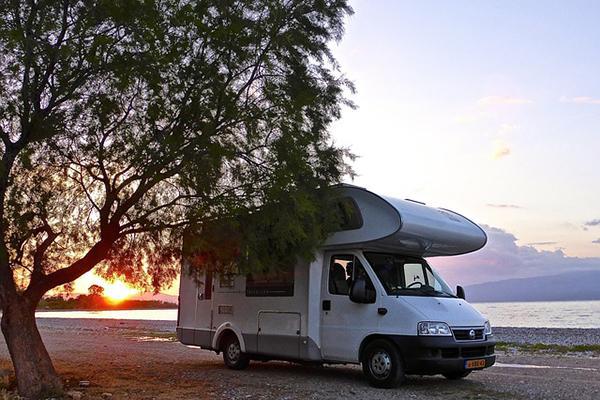 Self-contained caravan - grey water waste
Grey water is the 'less gross' waste you produce in a self-contained caravan. It's the wastewater you generate from your shower, kitchen and bathroom sinks. Some people think this type of water can be dumped anywhere, but that's not true. Because this water can still be filled with bacteria and chemicals that can harm the environment, you must get rid of it at designated facilities. It's the same as your RV hire's black water tank: head to your holiday park's waste disposal area, and visit the grey water site to dispose of it properly.
If you are connecting to an RV park sewage hookup, it's once again the same process as for black water - simply use the hose and drains provided for you. Remember that you must always empty out one valve at a time, starting with the black water. Opening both valves at the same time can back the system up with unpleasant results, so definitely don't do this. Flushing the grey water out after the black waste also helps clean out the hose of any remaining debris.
Other things to remember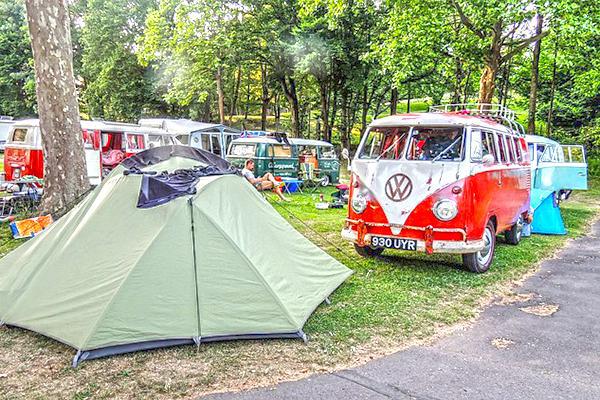 Before you head off on your motorhome adventure, there are just a few more things to remember.
● There may be dump stations you can visit while you're on the road. In Australia or New Zealand, you can use the Motorhome Republic Travel app to find stations, as well as all kinds of other handy info on campgrounds, attractions and a lot more. In the USA, there's an app called "RV Dumps". You can also chat to other campers to find the best spots, or turn to trusty Google!
● Don't flush anything other than human waste and toilet paper down the toilet.
● Black water and grey water dumping areas are kept separate from one another. Always make sure you're using the correct site for your specific type of waste.
● If your campervan isn't self-contained, be sure to plan out regular toilet stops along your route. You don't want to get caught short and damage the environment.
Now that you know how to deal with campervan waste, go forth and enjoy your amazing campervan holiday.
---
---