Handy tips for ensuring a safe motorhome holiday
Setting off in a motorhome for the ultimate road trip can be one of the most exciting holidays you'll ever take. With an exhilarating itinerary to follow and the open road ahead, there's nothing quite like it. To ensure the best possible holiday, it's important to make safety a priority and take some basic precautions. Like any on-the-road adventure, a little planning and research will help prepare you for the unexpected and set you up for success.
If you're new to campervan holidays or just brushing up on motorhome best practise, we have some easy-to-follow safety tips to help get your vacation off to a great start and finish it off with great memories for years to come.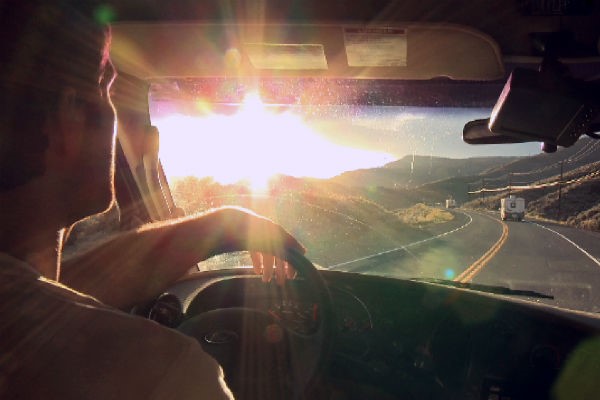 Starting out
Whether you've driven a vehicle of this calibre before or not, it's important to become familiar with your motorhome rental before hitting the road. Adjust your mirrors to suit your height, take a walk around the outside to get a feel for the size, and ensure that your windows are clean so you can clearly see out of them.
It's also good to familiarise yourself with the simple things such as indicator placement, and air conditioning controls. Additional features, such as music and GPS screens, should be controlled by the front seat passenger to avoid any distractions.
On the road
Even the smaller styles of motorhome are larger than most vehicles. When you're driving through towns and cities, and on narrow roads, be aware of the size of the RV and stay a safe distance from the centre line. When reversing your motorhome, it's good to have a spotter outside the campervan to help direct you.
Be sure to know what kind of fuel your motorhome takes before filling up for the first time. It's also a good idea to have water with you at all times, should the unfortunate event of overheating occur. It's better to be prepared.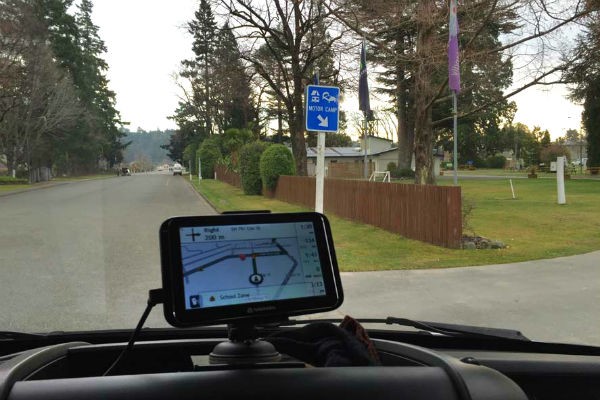 At the campsite
When you arrive at your campsite, it pays to have someone guide you into your spot, especially if it's a popular location and there is little room for error. Go slowly, and you'll be ready to set up camp in no time.
If you're hooking up to power, do so with caution and ensure you plug into the appropriate electricity source. Ask the camp caretaker for assistance if you're unfamiliar with the set-up or procedure.
Before cooking meals, remember to turn the power on inside your motorhome and read up on any instructions on how to use the cooker in your motorhome. Make sure all flammable items are kept away from the element and keep a window or door open while cooking so as not to fill the RV with unwanted fumes. When you're ready to drive off again, make sure the power and elements have been turned off.
If you're leaving your campervan for any amount of time, it's good practice to lock your motorhome, all windows included. Shut the blinds and bring in all of your camping gear. We always hope that people respect our space and our belongings, but it's better to be safe. Remember to take the keys with you.
Leaving the campsite
If you've connected to the electricity onsite, be sure all your cords are safely stowed before heading off. Double check you have lifted the steps up and make sure the items in your RV are securely stored in cupboards or in bags, so they're not flying around when driving down the highway.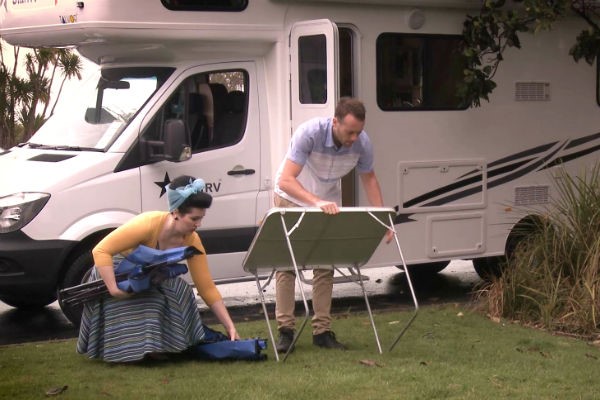 Bonus tips
Share the driving to avoid fatigue.
Lock up the back doors even while on the road.
Hide any valuables.
Pack everything up from outside overnight.
Close the shutters if you're away from the RV.
Avoid taking too much and filling your motorhome with trip-hazards.
Familiarise yourselves with the various campsite standards from around the world.
While your first trip out may be a little nerve-wracking, the anticipation is always the toughest part. Having these tips in the back of your mind will put you at ease, and once you get started you'll forget why you were ever worried.
Ready to hit the road? Book a campervan today with Motorhome Republic.
---
---