Experience amazing Argentina with no worries
Argentina is a beautiful, big and varied country, stretching from the subtropical northern reaches to the temperate south. Its unique scenic appeal makes it a fantastic destination for a motorhome road trip, and an Argentina motorhome rental adventure is a journey to remember.
Take a look through our tips for staying safe on Argentinian roads, and embark on the adventure of a lifetime well-prepared. Overall, the country is a safe and enjoyable place to travel, so read up and then hit the highways with no worries.
Motorhoming in Argentina: the basics
These are the fundamental things you need to know before you pick up your motorhome rental in Argentina.
Driving is done on the right and overtaking on the left.

Seat belts must be worn, with children in appropriate restraints.

Dipped headlights should be on at all times of the day and night.

Mobile phone use is illegal except with a hands-free system.

The blood alcohol concentration limit for drivers is 0.05%.

Speed limits on the highways can reach 120 kilometres per hour, and in towns, it is usually 60 kilometres per hour. Keep an eye out for signs.
Quirks of Argentinian roads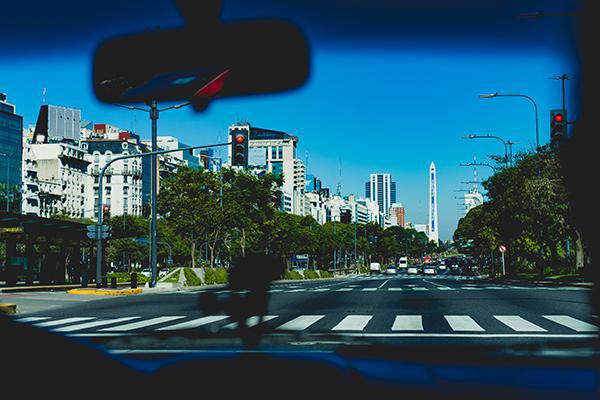 Argentina's roads are generally in good condition, although in the more remote areas you may find some unpaved stretches. In cities, there are many one-way streets, so look for directional arrows. Some visitors remark that there are few controlled intersections - only the biggest have lights or even stop or give way signs. There are no clear rules for navigating these, although a good rule of thumb is to give way to the bigger road, or failing that, to your right. We recommend caution and patience!
One of the most significant quirks of Argentinian roads is the local drivers, and depending on your country of origin, you may find yourself a bit baffled. They have a reputation for being a little aggressive on the roads, with a tendency towards tailgating and a noticeable lack of using indicators/signals. Caution and defensive driving is the best way to proceed for a safe and enjoyable motorhome road trip.
Driving in Patagonia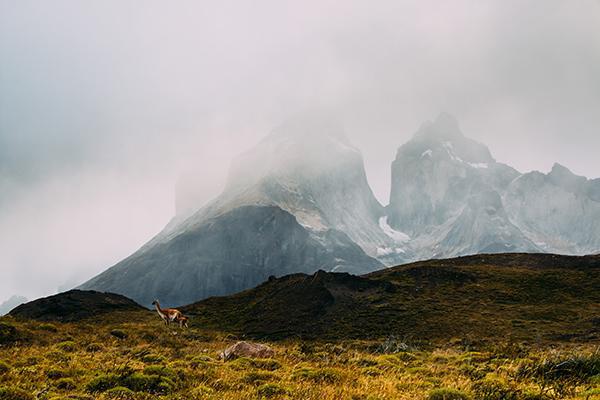 The region of Patagonia is a wild, wonderful place, stretching across both Argentina and Chile. On the Argentinian side, Route 40 (listed among our top Argentina road trips) is the main highway, and it is mostly an excellent, paved highway, but you should be prepared for gravel and dirt roads when you head off the route, such as the roads into Torres del Paine National Park. If you are planning to get off the beaten track, you might consider hiring a 4WD camper or something a little more hardy. Always check your rental agreement to see what is allowed in terms of unpaved road driving.
A drive across Patagonia guarantees spectacular scenery, from mountains to lakes to rushing rivers - and we recommend you allow plenty of time to enjoy it, so you aren't trying to drive a motorhome and sneak a peek at the same time. For an unforgettable and beautiful Route 40 road trip, pick up a motorhome rental in Bariloche and set out.
The remoteness of Patagonia also means that you need to prepare. Ensure your vehicle is in good condition mechanically, fuel up whenever possible and stock your motorhome with food, water and breakdown essentials. A self-contained vehicle is an asset, making it much easier to camp in wild Patagonia.
These are just a few of the things to keep in mind if you are planning to rent a motorhome in Argentina. Prepare for a journey to remember, and enjoy this stunningly varied country with the freedom of a home on wheels.
---
---