Discover some of the world's best scenery on a motorhome holiday.
Love nature? Adore wildlife? Crave adventure? Then experiencing some of the world's most beautiful national parks should be high on your to-do list. Whether you're exploring deserts, forests, canyons or lakes, hiring a motorhome can help you make your way across often vast park distances in comfort and style.
Check out some of the world's best national parks for travelling by campervan and get ready for amazing scenery, not to mention all the facilities you need for a great RV stay.
Abel Tasman National Park, New Zealand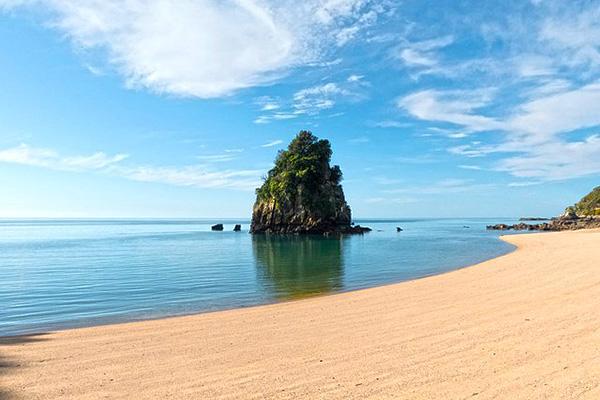 Discover this stunning wilderness reserve located at the top end of the South Island in the Land of the Long White Cloud. Think sparkling golden sand beaches, rocky formations, and lush forests - and these are just some of Abel Tasman National Park's most wonderful features. Then there's the wildlife - fur seals, rare penguins and dolphins and a range of native birds frequent the region and are commonly sighted by visitors.
Hire an RV from Nelson or Christchurch and make the scenic drive to the park, where you can choose from a couple of different campsites including Totaranui Campground, the perfect gateway to pristine beaches and ample opportunities for kayaking, swimming, fishing and hiking the world-famous Abel Tasman Coast Track.
Keen adventurers can also tackle the Harwoods Hole Track and come face-to-face with the deepest vertical shaft in the country - but watch your step and don't get too close.
There are so many inspiring New Zealand road trips to choose from. If you want a really epic journey around the South Island that encompasses Abel Tasman National Park, consider this Nelson to Christchurch round trip itinerary.
Zion National Park, USA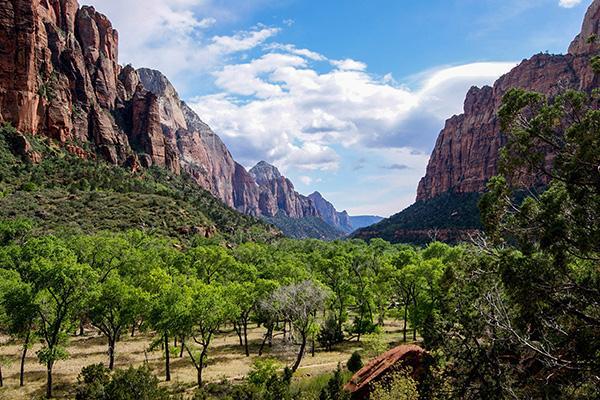 Hire a United States RV and make the most of some of the world's most spectacular national parks. One such gem is Zion National Park in Utah, an ideal desert getaway. It's famous for its uniquely coloured cliffs adorned in different shades of red and pink, as well as waterfalls, rivers and dramatic caverns. Wander through narrow passages, take a boat trip down the Virgin River and watch boulderers and big wall climbers work their magic up steep slopes.
Within the park, there are three different campgrounds: Lava Point Campground, Watchman Campground and South Campground, but remember to make a reservation and check out the RV conditions before you go. Outside of the park's boundaries, several private operators also offer RV facilities.
One option for your American road trip is to hire a campervan from Las Vegas and make the two and a half hour drive to the park. On the other hand, if you want to experience multiple national parks as you travel through the States, try the Salt Lake City to San Francisco itinerary.
Jasper National Park, Canada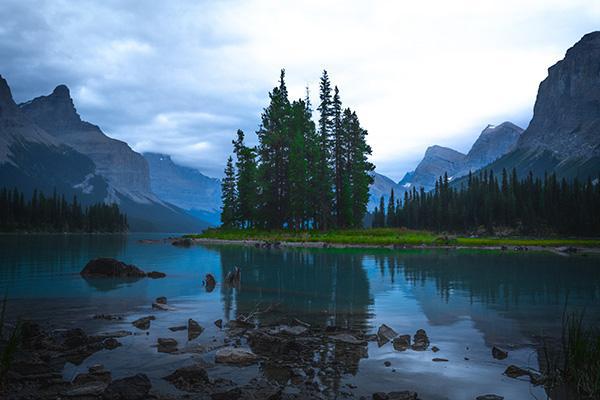 Mountains, glaciers, lakes and charming towns - a Canadian road trip to Jasper National Park, a UNESCO World Heritage site, certainly offers up some of the most awe-inspiring scenery you could wish for.
Many Canada motorhome travellers drive the breathtaking Icefields Parkway, a highway that stretches more than 200 kilometres from Lake Louise to Jasper. Its attractions include the Athabasca and Sunwapta Falls, seemingly endless mountains and abundant wildlife including bears, elk, deer, marmots, cougars and much more.
Jasper is also a 'dark sky preserve', meaning there is very little light pollution in the night sky. That makes it the perfect place for some star-gazing and some of the best spots are around Pyramid Island and Maligne Lake.
Jasper is very motorhome-friendly, with a number of camping grounds to choose from. Whistlers, Wapiti, Wabasso, Pocahontas and Wilcox campgrounds are just some of your options. Hire a campervan from Edmonton or Calgary and start your journey, or, if you're looking for a full itinerary, check out this round trip from Calgary.
Uluru-Kata Tjuta National Park, Australia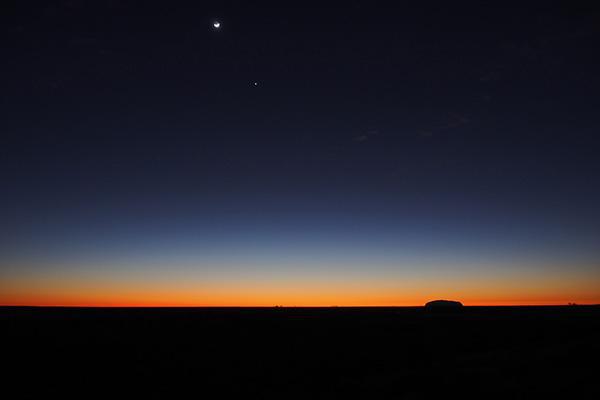 Hire a campervan in Australia and travel this vast nation's unforgettable national parks. One of the most striking is home to Uluru, also known as Ayers Rock, a huge red rock formation rising 348 metres up from expansive lowlands. While there is no camping or accommodation allowed inside the park grounds, you can park up at the Ayers Rock Campground just a ten minute drive away.
During your Australian road trip, you can learn about the local indigenous people at the Cultural Centre, take a loop walk around Uluru's base, stroll by waterholes, sand dunes and gorges, and watch colourful sunrises and sunsets.
Hire an RV from Alice Springs and you can be at Uluru within six hours - however, there's so much to see along the way, such as the Owens Spring Reserve and West MacDonnell National Park, so it's a good idea to take it slow. It's also worth spending some time exploring Alice Springs itself. Intrepid adventurers could try a journey across Australia from Adelaide to Darwin.
Before you start your road trip, make sure you read these Outback driving and safety tips as the conditions in this part of the world are certainly unique.
Take the first step
With national parks, you simply can't go wrong. Delivering incredible scenery, rare wildlife and such a range of great activities, there's something for every kind of traveller. There's no better way to traverse national parks than by RV, allowing you front-seat access to the sights, sounds and sensations of each unique destination. Hire a motorhome and take the trip of a lifetime - which park will you visit first? Our itineraries from around the world are the perfect place to start looking.
---
---