Explore the United States of America's best holiday parks!
The United States of America is one of those 'has it all' destinations. From iconic cities like New York to vast wilderness areas like Yosemite National Park, and everything in between, you could spend years exploring this nation.
Why not get an American motorhome and road trip your way across the States? There are so many wonderful holiday parks you can pull up in along the way, particularly when it comes to the endless number of national parks. We've chosen our top picks, but being such a large country, there are plenty more out there, so don't be afraid to get out there and start exploring.
First up, find out what to expect in the US, check out some of the holiday parks below and start planning your dream American RV itinerary.
Fernwood Campground and Resort, Big Sur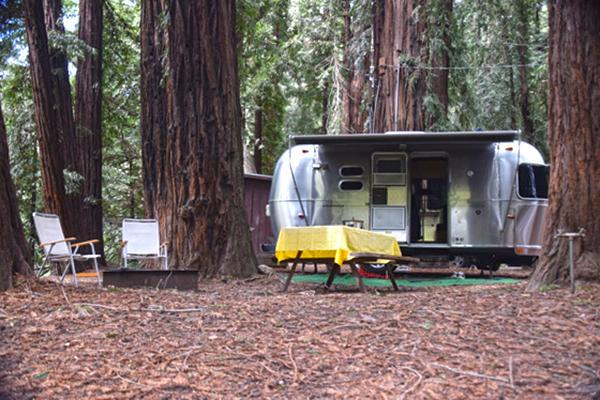 Windswept beaches, lush forests, beautiful bridges, jaw-dropping sunsets - sound appealing? Then you need to wind your way around the gorgeous roads of the Big Sur along the Pacific Northwest coastline. Be sure to park up at Fernwood Campground and Resort when you're done with the day's adventures and need a place to settle in for the night. Nestled by the lush forest of Pfeiffer Big Sur State Park, you are close to all the region's incredible sights and can park up your Los Angeles motorhome and enjoy the delightful woodland area with power and water. The practical stuff's all sorted: you can use the bath house and shower facilities as well as a dish washing area and laundry facility.
Savour a meal under the big red timbers of Fernwood's local tavern for lunch, dinner and drinks, grab what you need from the local general store and cafe and head out to explore the many varied hikes surrounding you. Pfeiffer Falls Trail, Gorge Trail and the McWay Waterfall Trail are some favourites. Check out other awesome Western USA road trip destinations nearby as well.
Riley Creek Campground, Denali National Park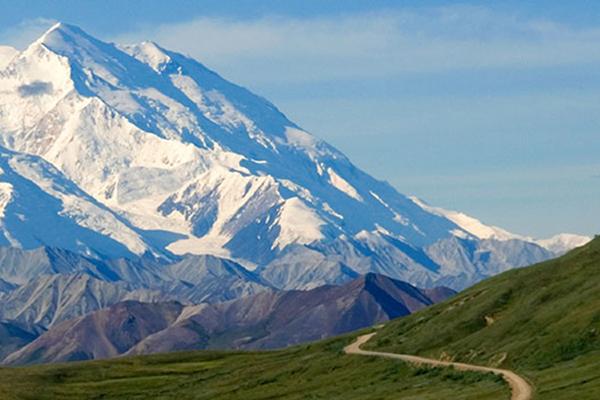 Discover some of the world's most unique wilderness areas in the state of Alaska, home to vast mountains, forests and lakes. Start by hiring an Anchorage RV and driving to Denali National Park's Riley Creek Campground, which is open year-round - that's right, even in the very cold and snowy winter months. Get ready to get back to nature at this site, which doesn't have its own water or power hookups, so you'll need to be relatively self-sufficient. There is, however, a nearby general store, as well as a shower house and laundry, so you'll have access to everything you need.
Close to the stunning Denali National Park entrance, this RV location puts you in a prime position to explore the wonders around you. Looming large will be Denali itself, the US's tallest mountain, surrounded by miles and miles of brilliant scenery. From glaciers to grizzly bears, you have six million acres to explore - so get going! Want to take your motorhome even further? Check out some more must-see destinations in Alaska - you won't be disappointed.
Wawona Campground, Yosemite National Park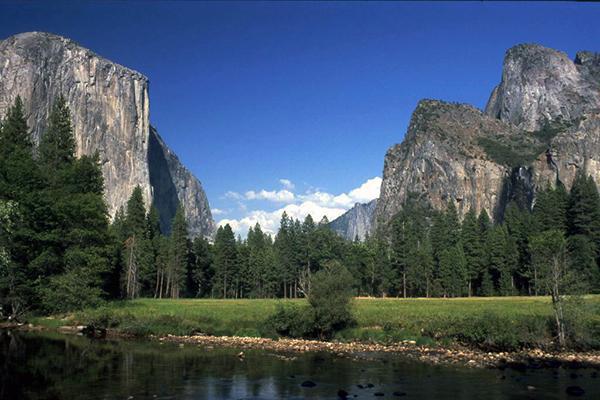 See for yourself the spectacular peaks and meadows of Yosemite with a stay at Wawona Campground. There are no utilities hookups, but you can make use of showering facilities and small grocery stores near this year-round site. There are many iconic natural landmarks to see throughout the national park, and with seemingly endless trails, it's perfect for keen hikers and wanderers. Yosemite is famous for its waterfalls and there are so many great ones to see, including Yosemite Falls and Bridalveil Falls. Between late May and November, Glacier Point is open to visitors and it's certainly a standout attraction thanks to its views of Yosemite Valley and the iconic Half Dome. Then there's the wildlife - you might get lucky and see some of the local animals including black bears, coyotes, mountain lions and deer!
One option is to hire your campervan in San Francisco and make the drive to Yosemite - it's just under four hours from San Fran to Wawona - but you can also take your time and stop off at scenic points along the way. Don't forget, Sierra National Forest, Sequoia National Park and Death Valley National Park are some other fantastic places to visit within several hours' driving distance of Yosemite.
Grand Canyon Trailer Village RV Park, Grand Canyon National Park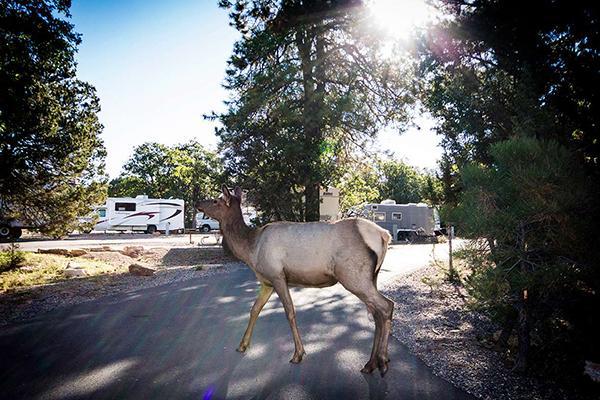 The Grand Canyon offers up some of the most spectacular views in the USA and should be on every traveller's itinerary. Pick up an RV from Phoenix or a campervan in Las Vegas and get really close to the action by driving to the local Trailer Village RV Park, the only motorhome park within the National Park itself. It's open year-round, is close to the famous South Rim and has everything a camper could want for with full hookups and a range of facilities.
While you're there, take your time to get to know Grand Canyon National Park with its impressive hikes and viewing areas. Start with the South Rim, which is only a mile away and a nice, easy walk. In the wider region, you can visit other destinations such as Mojave National Reserve, the Hoover Dam, and a number of other breathtaking national parks.
Remember, this is just the tip of the iceberg when it comes to amazing motorhome holiday parks in the United States. We've only chosen four top holiday parks, but with 58 national parks and many other other beautiful forests, reserves, beaches and deserts, you're spoilt for choice on your American motorhome holiday. Which holiday park would you most look forward to adding to your itinerary? Let us know in the comments.
---
---