Are you ready for an epic trip with mates?
When the weather begins to warm up, road trips become more and more tempting. Driving around Europe is always an attractive option, with its varied landscapes, colourful cultures and countless bucket list destinations, making for an easy escape that doesn't require too much intensive planning. Discovering the world is always more fun with friends of course, so we've highlighted a few spots around Europe that are perfect for a group of mates exploring the continent. Pick out a big motorhome rental, get your best friends onboard and set out for the European adventure of a lifetime.
France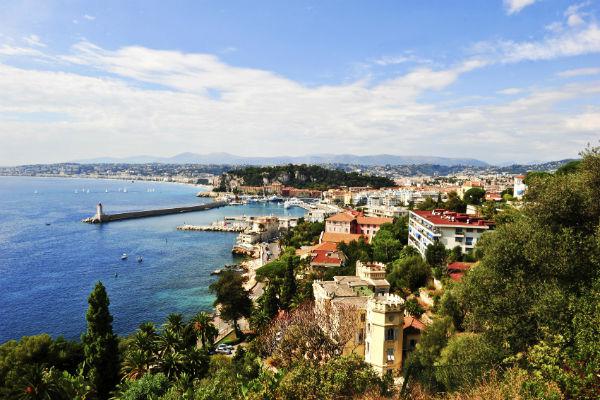 France is one of those countries that offer so many travel opportunities that the hardest part of planning your trip will be deciding where to start. Marseille is among the most popular launching points for motorhome road trips in France, opening up the French Riviera for you to explore, and even allowing you to discover cities renowned for their food, wine and culture, like Bordeaux and Lyon, in a matter of just a couple days.
If it's the north of France you're hoping to explore, booking a Paris motorhome rental is always a decent option. Northward lies the history-rich region of Normandy, to the west are the picturesque fishing villages of Brittany, and as you travel east you can explore the bucolic towns and villages of Lorraine and Alsace.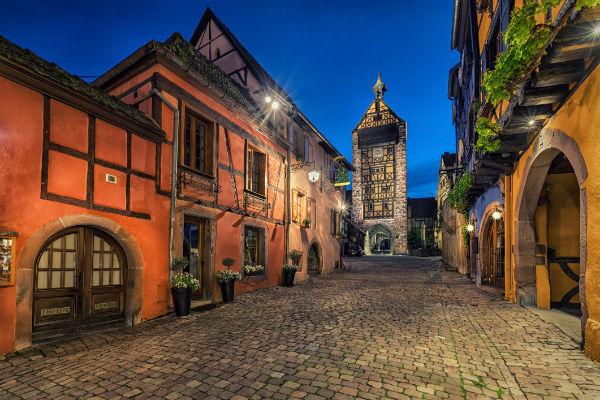 Taking a wine tour while holidaying in France is almost compulsory - and with a group of friends, it'll be a lot easier to find someone to draw the short straw and volunteer for driving duties. Bordeaux is of course one of the most famous wine regions in France, but almost anywhere you travel in this beautiful country you're likely to come across vineyards and cellar doors.
For a detailed itinerary to kickstart your planning, check out this Marseille to Nice journey which includes plenty of scenic detours along the way.
Spain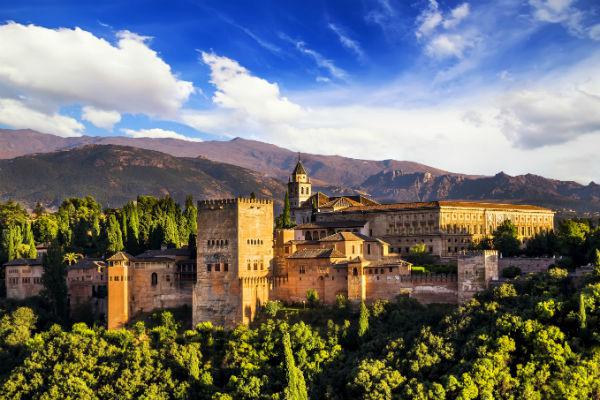 Of all the European nations, Spain is possibly the most popular choice for those seeking a vacation - and for good reason. This sun drenched country is a paradise for beach seekers, history buffs, foodies and more. Spain has a little bit of something for everybody, and with a Spain motorhome rental you and your friends will have the freedom to seek out the kind of places that have captured your imaginations.
Booking a Barcelona motorhome rental will put you in the perfect place to travel across the north of Spain - not to mention giving you and your friends the chance to spend some time in this vibrant city before you set out, discovering the nightlife, beaches, food and much more. As you head north from Barcelona, you'll discover fascinating highlights like Castell de Burriac (an 11th century fortress), Tamariu (a tiny town featuring a gorgeous beach), and the Dali Theatre and Museum in Figueres.
On the other side of coin, you could pick up a motorhome rental in Malaga and discover all that southern Spain has to offer. The region of Andalusia not only has all kinds of beautiful Moorish architecture from a time when it was the centre of a thriving Arab culture, it also features amazing beaches and Spain's most southerly ski resort. There are all kinds of opportunities for an adventurous group of friends in Andalusia, just waiting to be discovered.
For a route with starts off in Barcelona and dips into southern France, check out this in-depth itinerary which could easily keep you and your mates enthralled for several weeks.
Italy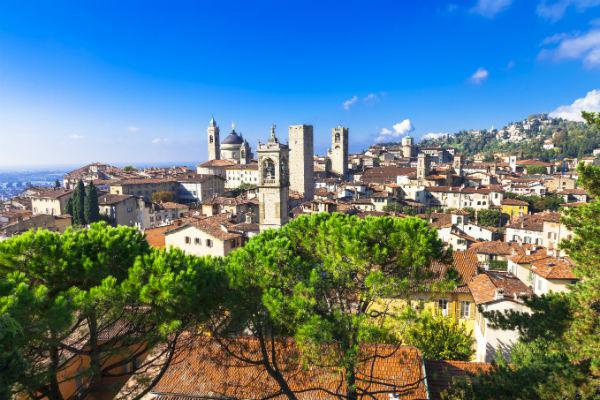 Italy offers a generous variety of attractive road trip opportunities - which kind of experience you end up with will largely depend on whereabouts in the country you start. In the north you'll find vineyards, art and fashion, further south it's a history buff's paradise, and as you continue down the peninsula you'll begin to feel the influence of the volatile Mount Vesuvius. With an Italy motorhome rental, you can choose to concentrate on one section of the country or make an epic trip across the nation.
Picking up a Milan motorhome rental is the perfect start to a northern Italy road trip with friends - just make sure you set aside enough time during your trip to explore this fascinating city, with all its art, architecture and fashion. Once you're ready to leave Milan behind you, it's time to discover the incredibly scenic attractions of Lombardy. The Italian Lake District is a low key wonder, replete with beautiful waters, lush gardens and quaint fishing boats.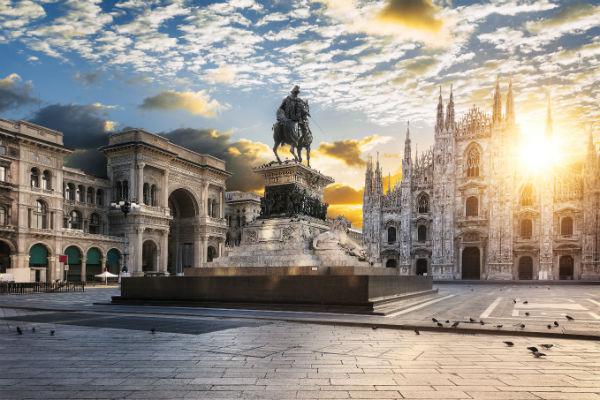 Less than half a day's journey to the south is Florence, a city which has retained much of its Renaissance charm and is home to some of the world's most iconic artworks. While Florence is well worth a visit, it's not the easiest place to navigate in a motorhome rental. However Tuscany, the region around Florence, is perfect for touring with a bunch of mates. With gentle hills rising and falling around you, vineyards around almost every corner and a balmy, sun-baked climate, it's hard to imagine a better place to meander through on a self-guided, self-paced journey.
We couldn't wrap up the section on Italy without mentioning Rome of course. Once the centre of the ancient world, today Rome still retains something of its heyday grandeur. Whether you're booking a Rome motorhome rental or starting from elsewhere in the country, you'll want to avoid the city centre while at the wheel and explore on foot. There's plenty around the city to go discover though, including all kinds of ancient sites which, to one extent or another, have withstood the ravages of time.
No matter where you and your friends start your Italian road trip, this country has a wealth of experiences just waiting to be uncovered.
Germany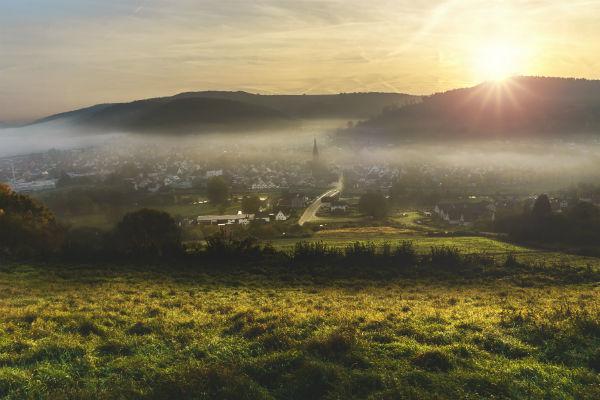 Germany isn't as traditional a choice for a road trip as some of the nations mentioned above but this country is brimming with exciting opportunities for inquisitive travellers. Starting out in Berlin with a motorhome rental will allow you to explore Germany's culturally vibrant capital, with all its colourful nightlife, awe-inspiring cathedrals and historic sites before you even begin. As you begin to strike out from Berlin's centre, take the chance to pause in Potsdam. Home to a number of magnificent palaces and exquisitely constructed gardens, this city is a visual treat on the western outskirts of the greater Berlin area. Heading further afield, Leipzig to the south has a stellar reputation as a trendy centre perfect for music lovers and young arty types - try to spend at least a couple days exploring and experiencing the city if you can.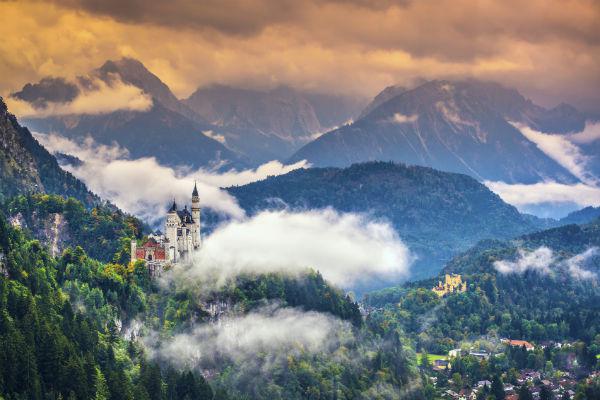 A Munich motorhome rental will give you an entirely different set of road trip opportunities. This puts you in the heart of Bavaria, a region famous for its beer, mountains and castles. Oktoberfest is an obvious choice when it come to events in the region - this enormous beer and food festival is a firm bucket list contender for anyone with a taste for a good brew. If it's fairytale castles you're seeking, you can't do better than Neuschwanstein Castle. Not only was this fantastical edifice used as the basis for the world-famous Disney castle, it also has a fascinating history of its own featuring a mysterious hermit king which you can learn all about when you visit.
For a detailed Munich round trip guide which will treat you and your friends to an epic romp across the southern half of Germany, take a glance over our Southern Germany Splendours itinerary.
Belgium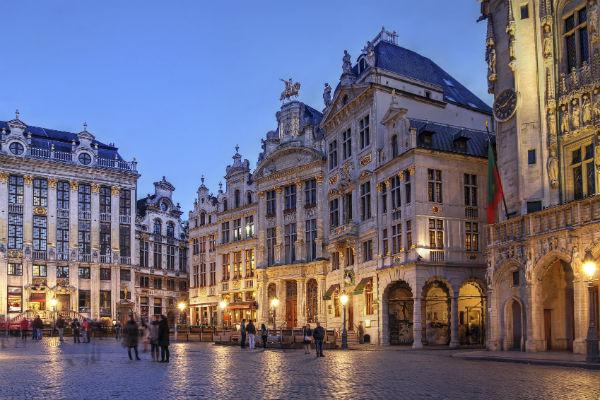 Belgium is often neglected by those planning a European road trip. It's a smallish country but despite its relatively diminutive size this is a nation packed with things to see and do. And when you and your friends pile into a Brussels motorhome rental, it'll be easy to get to wherever catches your imagination.
If it's unbelievably photogenic locations you're hunting for, Bruges is an excellent place to start. It gained a certain amount of notoriety after the Colin Farrell thriller 'In Bruges' came out, but in real life this is a wonderfully serene place full of beautiful medieval art and architecture. Leuven is another town with similar appeal - but it's also a major brewing centre, so you have the added benefit of sampling excellent Belgian beers straight from the source.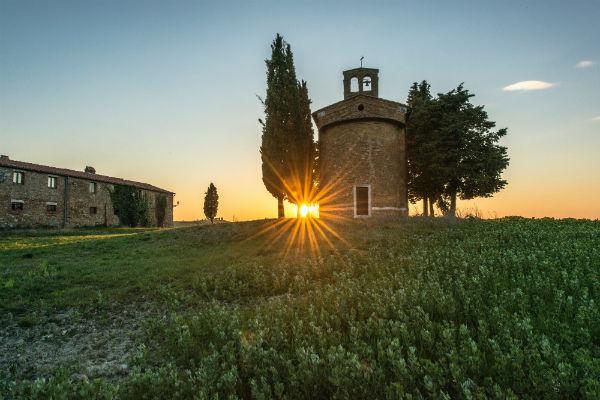 For more of a wilderness experience, your group of intrepid travellers may want to head to the Ardennes. This region in southern Belgium is full of nature reserves, expansive forests, old castles and gently rolling hills. Travelling in a motorhome will give you the freedom to wend your way through these bucolic landscapes at your own pace, savouring the low key beauty of the place.
Belgium is also world renowned for its decadent chocolate, a sweet treat that you'll all certainly want to sample before you leave the country. There are all sorts of spots across the country where you can try these rich delights but consider visiting Sablon before you leave Brussels. Not only will you find more chocolate shops than you could possibly wish for, you'll also have the chance to see how these confections are created in the first place.
To delve a little further into all that makes Belgium the perfect spot for a motorhome road trip, see our 6 Reasons Why Belgium Should Top Your Travel Bucket List.
These are far from the only road trip opportunities in Europe - the continent is stacked with phenomenal places to visit - but it should at least give you and your mates a good jumping off point for planning an epic European itinerary. Just remember to book your motorhome rental early so you don't miss out the most flexible way to travel.
---
It's funny how motorhome memories stick with you. I can still recall a motorhome vacation my family took when I was five years old and how awesome I thought I was, tucked away in a loft bed above the cab. From revealing unique destinations to providing tips and tricks, it's my mission to help others build great motorhome memories too.
It's funny how motorhome memories stick with you. I can still recall a motorhome vacation my family took when I was five years old and how awesome I thought I was, tucked away in a loft bed above the cab. From revealing unique destinations to providing tips and tricks, it's my mission to help others build great motorhome memories too.
---
---