Warning: minor spoilers below - but nothing from Season 6!
If you haven't heard of the Game of Thrones TV series… well, I assume that you're living in a Himalayan monastery or possibly at the bottom of the sea. Even if you haven't seen the show, it's hard to escape phrases like "Winter is coming", "You know nothing, Jon Snow" and "Oh my god, how could they kill off that character?" It's not just the iconic characters and twisting plot which have captured the world's imagination - the sumptuously exotic locations which serve as settings for the epic story are as much of a character in the show as any of the series' host of morally compromised protagonists. And when the crew pack up the set and the actors go home, the locations remain. Which means that you have the chance to experience a slice of the Game of Thrones universe for yourself, firsthand. While a good portion of the show is shot on a soundstage, most of the rest is filmed in Ireland and Iceland. Below you'll find everything you need to start planning your Game of Thrones locations road trip in either of these two countries. Get ready for a wild romp through Westeros!
While there's a whole world of politics and backstabbing to the south, a much more terrifying threat lurks in the snow and ice of the far northern regions of Westeros. The producers couldn't have chosen a better place to embody the savage beauty of the lands "north of the Wall" than Iceland, a country of massive glaciers, ice caves and jutting volcanic rock formations. This is a nation that would be well worth visiting even if Game of Thrones had never existed but the fact that you can discover iconic places from a beloved TV show adds an extra level of excitement to an Iceland road trip.

Svínafellsjökull Glacier
This was the "beyond the Wall" location of choice during Game of Thrones Season 2. The scene where Sam is cowering behind a rock as a gigantic army of wights passes by was shot here, as well as sequences set in the Frostfang Mountains where Jon Snow first meets the fiery haired Ygritte.
Getting there:
You can book a tour to walk on the glacier itself, and even take a boat tour on the nearby lagoon. Tours start from Skaftafell Visitor Centre, just off the Ring Road on 998, about 1 hour 40 minutes from northeast from Vik.

Höfðabrekkuheiði
Most of the Season 2 scenes set north of the Wall which weren't completely snow and ice covered were shot here. Although no traces remain of any Game of Thrones set, you may see some old sets left over from the filming of the Beowulf and Grendel movie.
Getting there:
Höfðabrekkuheiði is just a little over half an hour northeast of Vik. Taking your first left after leaving Vik will set you on the right path in your campervan hire Iceland.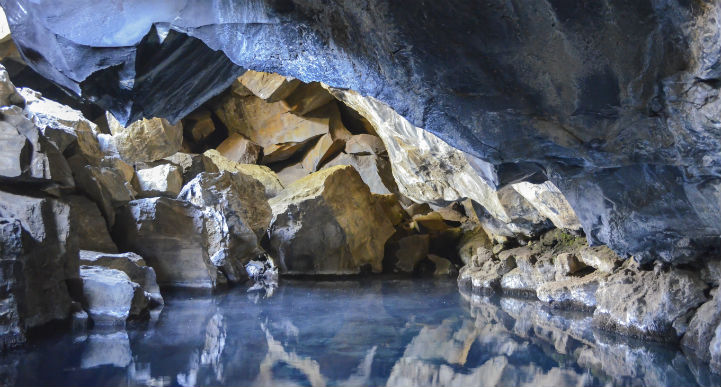 Grjótagjá Cave
Ygritte was fond of saying "You know nothing, Jon Snow" but he certainly learned a thing or two in this particular cave. You know the scene I'm talking about. It's a small cave with a thermal spring inside - the spring warms up the cave, so even if the snow if falling and wind is blowing outside, you'll likely be toasty inside.
Getting there:
Grjótagjá Cave is located just off the Ring Road, a few minutes southeast of Reykjahlíð down the 860. Visitors are warned against bathing, as the water temperature is very hot (around 43 degrees celsius) but that doesn't deter many locals and the odd Game of Thrones fan.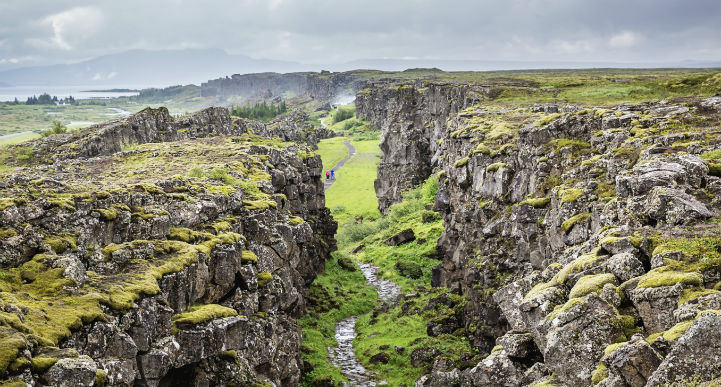 Þingvellir National Park
In spite of its name, Iceland isn't all ice. There is a lot of land, though - Þingvellir National Park was used for many of the scenes featuring Arya and Sandor "The Hound" Clegane as they travelled around Westeros, including their approach to the Eyrie with massive cliffs on either side.
Getting there:
Perhaps the most well known of Iceland's national parks, Þingvellir is where the Alþingi (Iceland's national parliament) was held for more than 800 years and is less than an hour up Route 36 from Reykjavík.
The vast majority of the show is shot in Ireland. Admittedly, some of that is set in Belfast studios but there are a multitude of Game of Thrones locations dotted around Northern Ireland. If you see a grassy field or a wooded hollow in the TV series, it's probably somewhere in Ireland. Of course, if you're already in the area, there's no need to restrict yourself exclusively to Northern Ireland. The Republic of Ireland is right next door, and a road trip that includes both is all but compulsory.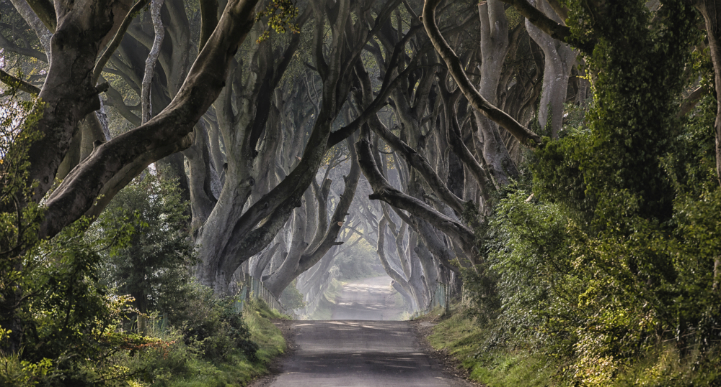 The Dark Hedges
This distinctive beech tree avenue is instantly recognisable as the Kingsroad, the main route leading from the capital that Arya travels as she attempts to head north for the Wall to escape the dark fate waiting for her in King's Landing. The avenue is beautiful in its own right, and leads up to a beautifully preserved Georgian mansion.
Getting there:
The Dark Hedges is a little over an hour east of Londonderry, within striking distance of the Old Bushmills Distillery where you can become part of Ireland's oldest whiskey tradition, and the Giant's Causeway - one of the most renowned geological formations on earth.
Shane's Castle
This ruined castle has been used extensively by the Game of Thrones production team for a wide variety of scenes. The tourney in Season 1, the fight between Jaime and Brienne and many of the scenes set in Winterfell's crypts are just a few examples of the ways that Shane's Castle has appeared in in Game of Thrones.
Getting there:
You can find Shane's Castle less than half an hour from Belfast, heading northwest along the M2 before exiting on Castle Road. Make sure you plan ahead a little as April-September visits are by appointment only.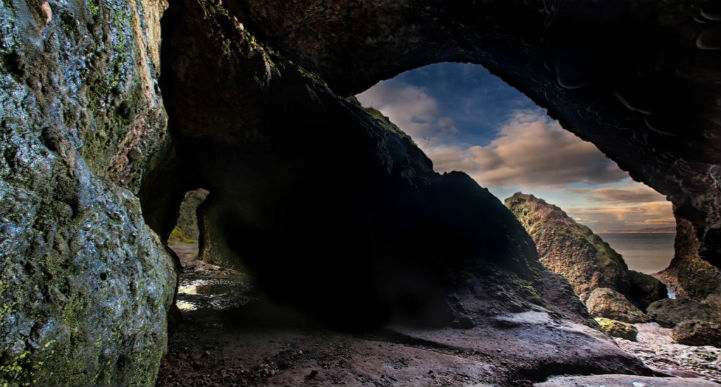 Caves of Cushendun
The caves at Cushendun may have only been featured in one scene in Game of Thrones but it was a memorable enough scene to merit inclusion. This is where Melisandre, the Red Woman, gave birth to an horrific shadow-baby which would soon assassinate a king.
Getting there:
Cushendun is around an hour and a half east of Londonderry, or a little over an hour north of Belfast. You might want to tie in your visit to the lovely seaside town of Cushendun with your pilgrimage to the Dark Hedges, as the caves of Cushendun are less than 40 minutes east of the Dark Hedges.
Carncastle
When it comes to Game of Thrones locations, it doesn't get much more iconic than Cairncastle. The very first scene of the series, where Ned Stark executes a Night's Watch deserter, was set about a mile west of this small village at Knock Dhu, a Bronze Age fort and basalt escarpment.
Getting there:
If you've included Cushendun in your itinerary, it's only 45 minutes south along the coast to reach Carncastle. Otherwise, it's just half an hour north of Belfast along the A8 before turning off on Drumahoe Road and continuing on to Ballymullock Road.
Of course, there are far more amazing locations and attractions in Iceland and Ireland than just Game of Thrones locations. To discover detailed itineraries which pass right by most of the locations above and are packed with ideas and helpful tips for your big vacation, check out these epic motorhome itineraries for Iceland and Ireland! In case you want to discover more of what the Game of Thrones filming locations have to offer, travel to Croatia and visit Dubrovnik (King's Landing) and Split (Meereen). Spain is also a must visit if you would like to experience the warmth of Dorne.