These must-see Alaskan road trip destinations are an RV adventurer's dream come true
Alaska is a road tripper's dream. From its towering mountain ranges to its glistening glaciers, lakes, forests and towns, you could spend weeks exploring America's 'Last Frontier'. Take the trip of a lifetime through this remote state, discovering relics from the Gold Rush days and traversing the countryside.
What's more, Alaska is extremely motorhome-friendly. Hire your RV from Anchorage, Seward or Fairbanks and wind your way through the wilderness with a bounty of RV parks and campgrounds to choose from. Keep in mind that the most popular time to visit Alaska is between May and September, and while travel outside of these times is possible, some facilities do shut down during the height of winter and there can be a lot of snow. Otherwise, get ready to set out on the road and check out these not-to-be-missed Alaska road trip destinations.
Denali National Park
This stunning region is home to Denali, also known as Mount McKinley, America's tallest peak - and it's only an hour's drive from Anchorage. With 6 million acres to explore, you can enjoy hiking, mountaineering, wildlife-watching and just taking in the incredible landscapes around you. Prepare to encounter anything from caribou and eagles to wolves and grizzly bears! There are three RV campgrounds inside the park. You can reserve a spot in advance, but you can only choose your specific site upon arrival. Whatever month you start out on your USA road trip, the weather in Denali can be variable, so pack for all seasons.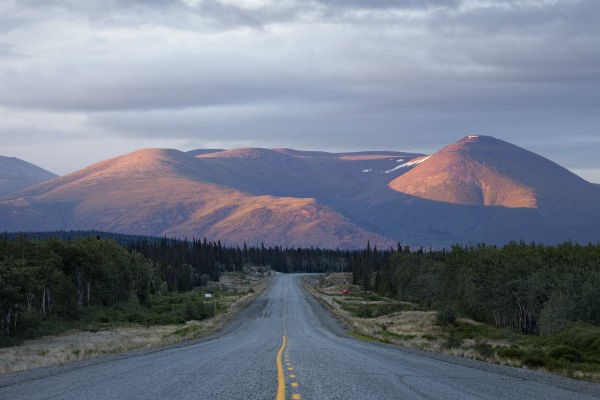 The Alaska Highway
Alaska's twisting and turning roads through mountains and valleys are a highlight in themselves. The Alaska Highway runs from Delta Junction in Alaska across the Canadian border into the Yukon Territory, stretching all the way to Dawson City, British Columbia. While the whole route is 2,232 kilometres long, even driving just a section of it is worthwhile. Along the way, you'll happen across national parks (including the UNESCO World Heritage Kluane/Wrangell-St.Elias/Glacier Bay/Tatshenshini-Alsek parks region) fishing spots, hiking routes, charming small towns and perhaps the odd grizzly trying to cross the road. Start your drive in Canada or Alaska, but remember, if you plan to cross the border, you will need the appropriate documentation. Prepare for some lengthy distances between facilities - the longest stretch is around 150 miles - so top up that petrol whenever possible. There are a number of RV parks and campgrounds along the route in both countries, but because of the large distances involved, it's best to carefully plot out your stops before you leave.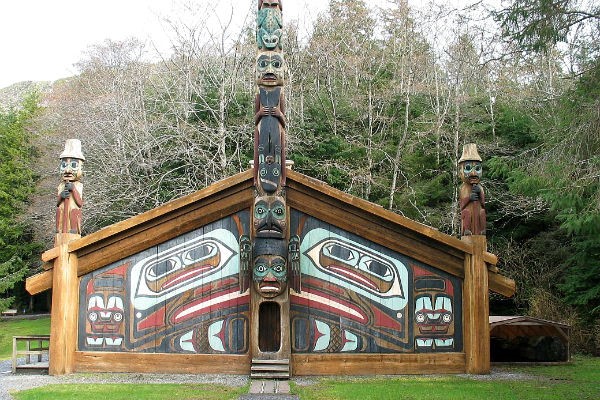 Image: Chris Lott
Totem Bight State Historical Park
Wheel your way to Alaska's coast and learn more about the land's indigenous people and their history at Totem Bight State Historical Park, just north of Ketchikan on Revillagigedo Island. Don't worry, you don't need an amphibious RV - you can drive it right onto the local ferry. Once you're at the park, stroll through its lush grounds and marvel at the scale and intricacy of the totem poles standing tall throughout the park, each with its own unique story to tell. Then, make your way to the Clan House, a historic family home that would have once sheltered a community of 30 to 50 people. The beautifully crafted wooden structure offers a glimpse into Native culture and history, not to mention the incredible artistry of its craftspeople. The park is home to its fair share of cuddly - and not so cuddly - creatures, such as bears, wolves, deer, bald eagles on land, and humpback whales, orcas and plenty of salmon in the water. There are a number of RV parks and campgrounds in this region so you can fully explore the pristine coastline and its hidden treasures on your Alaska motorhome trip.
With so much to see and do, you'd be crazy not to include Alaska on your US motorhome adventure. Which part of the Last Frontier will you venture to first? Let us know in the comments.
---
---