Stretch your holiday fund further with our tips for the budget conscious road tripper.
A motorhome holiday is already an affordable way to holiday, eschewing expensive hotels and transport for accommodation and wheels in one package. There are ways that money-smart travellers can cut costs even further, making their dollars stretch while enjoying a fantastic escape that puts fancy holidays to shame.
These are a few of our top tips for planning a motorhome holiday on a budget, which you can take and tailor to your own itinerary and group.
1 . Park up for the night for free
One of the primary costs for a motorhome trip is the cost of campsites, and in some places you can eliminate or greatly reduce these. In Norway or Scotland, for example, there are "right to roam" laws which allow people to camp for a few nights on any unenclosed land, as long as they leave no trace behind. Some other countries also allow limited freedom camping, so read up during the planning stages of your holiday and find out exactly what is and is not permitted so you are well-prepared to forgo paid campsites if and where possible. France and other European countries, along with Japan, offer free (or very low cost) roadside stops for travellers.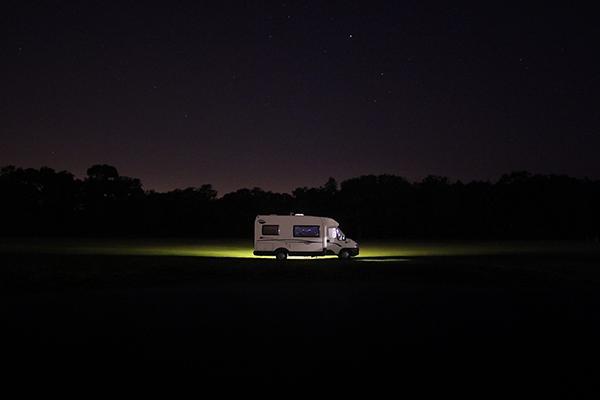 2 . Find the best motorhome rental deal
Motorhome Republic can help you hunt down, compare and pick from the best and cheapest motorhome rentals available, but there are a few extra tricks to getting a very low price. Consider an off-season or shoulder-season rental for a reduced rate, or think about taking up a relocation deal (relocating the motorhome from one part of the country to another to help the supplier manage their fleet distribution) if you have the flexibility for it. Booking well in advance also helps.
An older vehicle from a trusted supplier can save you money, as long as you don't mind a little superficial wear in your camper. Smaller motorhomes are less expensive to rent too - although if you want to be able to free camp, you will need to be self-contained, so keep that in mind when comparing deals.
It will also help to sign up for the Motorhome Republic newsletter to be notified of the best deals as soon as they come out.
3 . Cook your meals
One of the greatest things about a motorhome is that it really is a home on wheels - complete with cooking facilities. Buying groceries and creating your own meals not only saves money, but also encourages you to enter into the fascinating cultural study and center of local action that is a supermarket.
Eating out sucks up a large chunk of a travel budget, so with a fridge, a stove, some cupboard space and a dash of culinary genius, you can cut costs dramatically. If you plan to cook, pack or buy small bottles and packages of basic essentials like olive oil, salt and sugar. Take a look at our meal ideas for motorhomes and be inspired!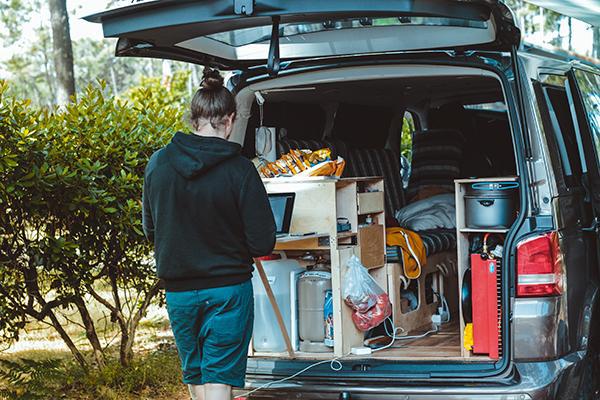 4 . Conserve petrol
Another of the big expenses for a motorhome road trip is the petrol. Drive slowly and accelerate smoothly to use as little fuel as possible, and use a GPS to ensure you don't get lost and drive around in fruitless circles.
An app like GasBuddy, which works in the US, Canada and Australia (other countries often have their own versions), will help you to find the cheapest petrol nearby. Remember that big cities tend to have lower prices, so fill up in urban areas where possible. If you are visiting a city with inexpensive public transport, it can work out cheaper to leave the motorhome in a campsite on the outskirts and get around by bus or train - particularly when downtown parking fees are also taken into account.
These tips are intended to work with your plans, so take the ones which are helpful and apply them where you can to craft a holiday that uses your budget wisely. Motorhome Republic can help you find the wheels that suit your needs, or an itinerary which stirs your soul.
---
---