Get out to enjoy these top long weekend motorhome trips in western USA
No matter what time of year it might be, the call of the road is hard to resist. Long highways stretching ahead, undiscovered places just waiting to be explored...
Of course, just because we get bitten by the travel bug doesn't mean that our responsibilities just magically disappear. That is why we've come up with some incredible road trips you can do in just a few days. Hire a motorhome, hit the road for a mini US campervan road trip and discover some of the most iconic destinations in western USA. Get back to nature and rejuvenate your soul as you adventure through canyons and breathe in the fresh mountain air. Here are three incredible spots hosting some of the country's most beautiful nature spots to explore in just three to four days.
Rocky Mountain High
4 Days
John Denver wasn't kidding when he sang about the Rockies and you'll understand why once you pick up your motorhome in Denver. Head west to the jagged peaks for a road trip through awe-inspiring mountains.
Start your trip in the Rocky Mountains National Park and stay at one of the many well-equipped campgrounds within the park. You can spend a beautiful summer day hiking, horseback riding and rock climbing, and then head to Glenwood Springs to soak your sore muscles in natural hot spring pools. If you have some adventure left in you, you can visit the underground caves and try your hand at a ziplining before making your way to Aspen, a celebrity-favourite outdoor wonderland. Finish your road trip via Breckenridge and Frisco on the way back to Denver.
Extend your trip
Curious about more National Parks? Check out our itinerary from Denver to San Francisco.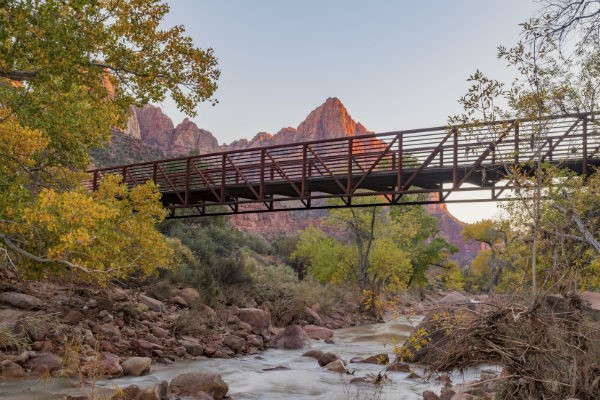 Desert Getaway
3-4 Days
There's nothing like watching the red desert sun setting over the mountains. Experience it for yourself with a weekend motorhome trip in the Mojave and Sonora Deserts.
Pick up your campervan rental from Las Vegas and head east. Spend your weekend visiting the iconic Grand Canyon, where the views will take your breath away. Wake up to the hot desert sun and head to Utah to Zion National Park. Hike along the steep red cliffs to the Emerald Pools and waterfalls, getting lost in the dreamlike scenery. If you have a fourth day, head to Arizona to visit Antelope Canyon located on Navajo land. This slot canyon is made of ochre-coloured walls that glisten in the sun, making it a natural choice for a top photo worthy destination. Nearby is Horseshoe Bend, visit for breathtaking views over the Grand Canyon and the Colorado River.
Extend your trip
If you're there at the right time, grab a group of friends and RV to Burning Man Festival, an art and music gathering in the desert or head west to the California coastline.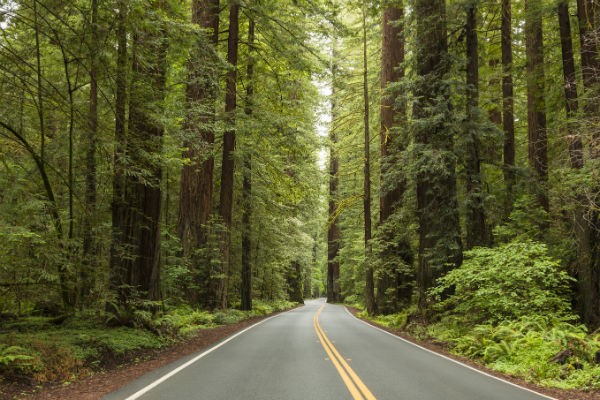 Northern California Retreat
4 Days
A roadtrip through the Northwest of the USA is on every traveller's bucket list. Grab your motorhome from hilly San Francisco and cross the famous Golden Gate Bridge, following Highway 101 to the sleepy giants in the Redwood National Park. Choose from multiple campsites in the area to park with views of the stunning forest. Then visit Shasta Trinity National Park where you can hike in the snow during summer.
Extend your trip
If you have extra time, cruise south of SF to oogle over Big Sur's dramatic cliffs along the Pacific Ocean. Camp, hike and relax in hot springs in the national park. Return the RV at the airport or follow one of our itineraries south to Los Angeles and San Diego.

There is adventure around every corner in the United States. For more road trip ideas, check out our five best spots to start your motorhome adventure. If you have longer than a weekend, take a look at our mapped out itineraries for unique trips around the USA.
---
---