The fantastical Game of Thrones series has secured a special place in television history as 'one of the legends', with diehard fans agonising over plot-twists and who's going to be killed off next. Everyone has been eagerly awaiting the new season, which premieres on July 16 2017. If you've seen it for yourself, you'll know some of the show's landscapes are nothing short of awe-inspiring and give 'Middle Earth' a run for its money. Want to see them for yourself? Check out our guide to road tripping Westeros in celebration of the new season.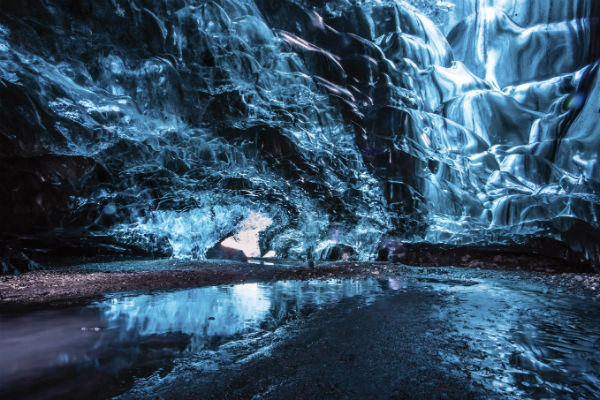 Iceland
Iceland, filled to the brim with otherworldly landscapes and an ethereal atmosphere, has been used as a Game of Thrones location since Season 2. Its towering volcanoes, cavernous glaciers and vast unpopulated areas make for an incredible Game of Thrones road trip through Iceland. Highlights include the Svínafellsjökull Glacier, a one-hour 40 minute drive from Vik, used for 'Beyond the Wall' shots as well as for Frostfang Mountain scenes. Then there's the Grjótagjá Cave, home to that steamy rendezvous between Jon and Ygritte. These days, the cave is warmed by a hot spring, which you'll be warned against bathing in due to high temperatures. The closest settlement to this cave is Reykjahlíð, a town of 300 people. It's about a seven-hour drive from Vik, or just under 6 hours from Reykjavik.
Diehard fans should also visit the Þingvellir National Park, used as the backdrop for many scenes between Arya and Sandor Clegane. This park is less than an hour from Reykjavik.
Getting there
Visitors fly into Keflavik International Airport. This is a forty minute drive from Reykjavik, which only has a domestic airport. Hire a campervan and then make your way around all your favourite locations on this very driving-friendly island!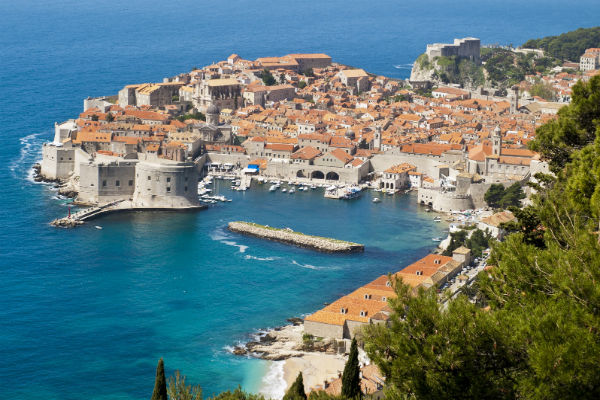 Croatia
Game of Thrones began using Croatia as a location from Season 2. Scenes were filmed all over Dubrovnik, an ancient port city, so prepare to stumble across recognisable architecture and jaw dropping scenery as you explore its cobbled lanes. Notably, the city's old walls proved the perfect backdrop for King's Landing exterior shots. St Dominic Street, near an impressive monastery and a church, was also used extensively as a location. Many Bay of Dragons and Qarth scenes were also filmed just outside of the city.
What's more, Gradac Park, where the Purple Wedding took place in Season 4, is right next to Dubrovnik's Old City - just be ready to climb a few ancient steps to get there! The city and ocean views are well worth it.
Numerous locations, including Diocletian's Palace (used in Season 4 and 5), were also filmed in the stunning city of Split, north of Dubrovnik.
Getting there
You can fly directly into Dubrovnik or Split. Hire a campervan and drive between the two cities - it's about 3 hours direct - but you'll want to make plenty of photo stops along the way!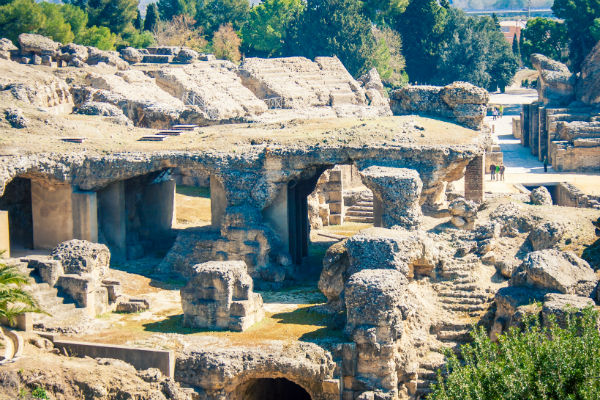 Spain
Spain, packed with history, architecture, culture and gorgeous scenery galore, became a significant part of the series in Season 5. Its bright blue skies and medieval Islamic palaces crafted the perfect backdrop for Game of Thrones balmier regions like Dorne. Many scenes have been set in the Andalusian city of Seville, at locations like the Alcázar Palace, the Plaza de Toros bullfighting ring, the Italica ruins and the Seville Royal Dockyards. Castellón, Córdoba and Girona are other common filming destinations, with plenty more scattered all around this beautiful Mediterranean country. See which ones you can uncover for yourself in this magical destination.
Getting there
Where to start? There are so many amazing places to visit in Spain, so fly into any major city and hop into a campervan to explore as many filming hotspots as possible. It's about a seven hour drive straight between Castellón and Seville, but there are several set locations to marvel at as you go, so take your time and see how many 'Thrones' sights you can tick off your list.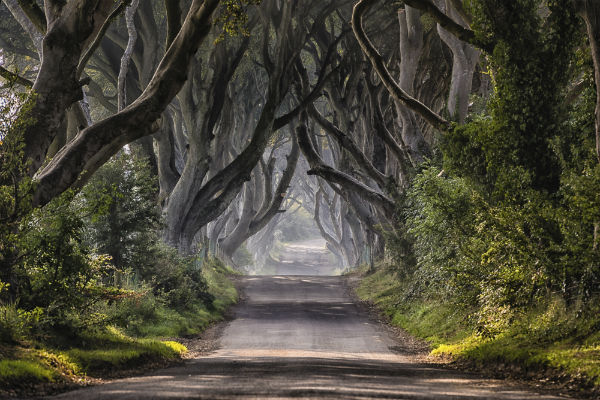 Honourable mentions
Another prime Game of Thrones filming region is Northern Ireland, which has acted as a 'home base' for the series. Many interior scenes are shot inside a studio in Belfast, while the exteriors take place in the surrounding countryside in both Ireland and Northern Ireland. Hire a campervan to explore both - you won't regret it. Malta and Morocco have also served as the backdrop for Westeros sporadically throughout the series and are must-see destinations in their own right.
Which Games of Thrones road trip destination is at the top of your list? Let us know in the comments!