Get out and about this Easter.
Easter in the UK and Europe is a time when the sun begins to emerge from the perpetual cloud of winter, the chill lessens and people begin to think once more about leaving their homes to see some of the many amazing spots that the continent has to offer. The four-day weekend that Easter provides is the perfect opportunity to get out and about, and here at Motorhome Republic we are of course partial to combining our transport and accommodation in one for the ultimate in exploration.
Below are our four top picks for Easter weekend getaways on wheels to give you a taste of motorhome life!
1. France: The mountains of the Haute Savoie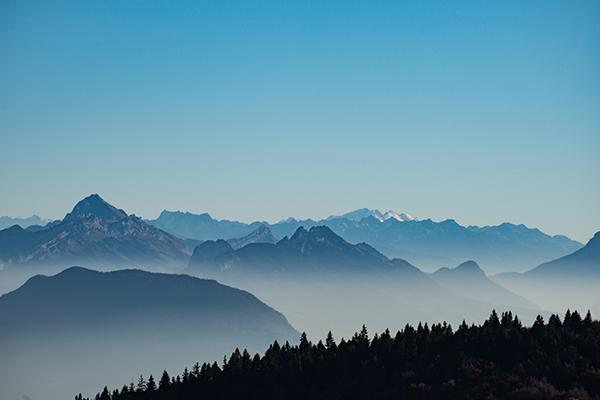 Day 1: Fly in and pick up a Lyon motorhome rental to get acquainted with this beautiful corner of France. From Lyon, it's an hour and a half of driving to get to Annecy, a famously charming city on a lake amongst the French Alps, and a great place to begin your Haute Savoie adventure. Don't miss the medieval town centre transected by streams and canals, the Annecy Castle, and the activities on the lake.
Day 2: It takes just over an hour to drive to Chamonix, a famous winter resort which is usually dry and pleasant in the spring. If you can, plan an excursion to see the nearby "Mer de Glace" glacier, or an exhilarating ride on the Aiguille du Midi cable car. The town itself is very pretty, so don't forget to park up and use your feet to wander the streets for a while.
Day 3: Depart the Haute-Savoie for the plain Savoie, as you enjoy a scenic drive from Chamonix to Chambery. This valley town offers an almost 360-degree view of the stunning Alps, and has some beautiful architecture and a public market full of delicious morsels. Aix-les-Bains is just up the road, boasting thermal baths and similarly gorgeous views of lake and mountain.
Day 4: Feast your eyes upon as much scenery as possible before heading back to Lyon. The drive is just over an hour long, leaving plenty of time to drop off your motorhome and perhaps enjoy some of the gastronomic delights of Lyon.
2. Spain: Andalusia Region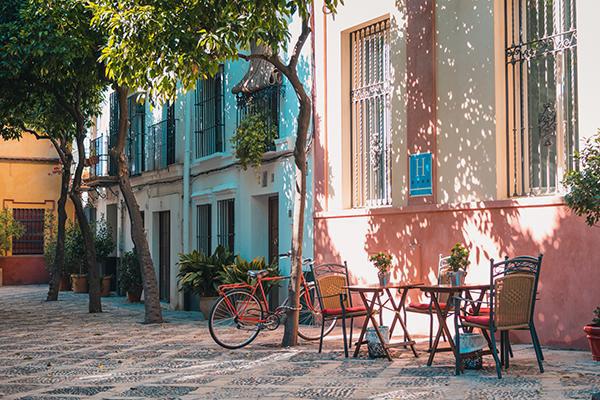 Day 1: A motorhome rental from Malaga will set you up for a fantastic trip in the warmth of the south of Spain - the perfect end to a long winter! Get on the road and head to Almeria, where you will find fantastic beaches and architecture including an Arabian citadel dating to 955 AD. Spend some time wandering the Paseo Maritimo zone, a pedestrian street by the Mediterranean with bars, cafés and tapas restaurants.
Day 2: It's a long half-a-day drive to Seville, but an opportunity to enjoy the scenery of Andalusia from the road. Visit the small towns along the way, then spend an evening in Seville, centre of Flamenco music and all around cool city. Be sure to visit the Cathedral of Sevilla which is one of the world's largest churches.
Day 3: Depart Seville for the short drive to Cadiz on the coast. It is considered to be one of the oldest continuously-inhabited cities in southwestern Europe, founded by Phoenician sailors around 3,000 years ago, making it particularly interesting to history buffs. Victoria Beach is not far from the Old Town and a beautiful spot for a dip, and there is a fantastic market called Andalusi Market which sells local art, crafts and produce.
Day 4: Return to Malaga to give back your home on wheels and bid farewell to sunny southern Spain! If you have a moment to spare, visit Malaga's impressive Alcazaba Moorish castle, or wander the city centre and take it all in.
3. Scotland: The Southwest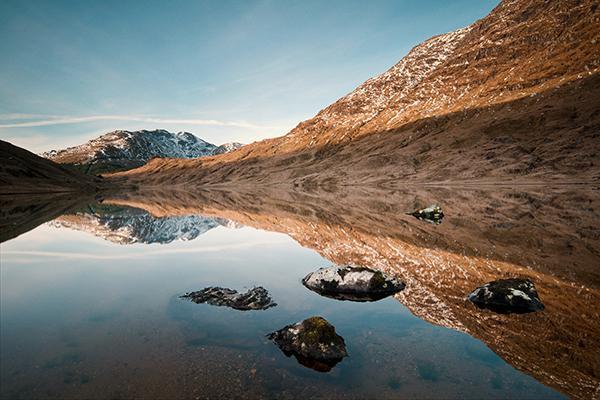 Day 1: Get your motorhome rental in Glasgow and head towards Oban, taking in the incredible Loch Lomond and the Trossachs National Park along the way. Spring in Scotland is all flowers, new growth and baby animals, and you will get an eyeful of the loveliness during your drive. Oban is a charming coastal Scottish port town recognised for its abundant fresh seafood, so sample some fruits of the Atlantic while there.
Day 2: Take a quick and beautiful trip along the sea lochs called Loch Linnhe and Loch Creran to Fort William. You might spot seals, dolphins and birdlife along the way, and if you can get out on the loch in a boat there is a great view of Ben Nevis, Britain's highest mountain. Fort William is a quiet place with spectacularly scenic surrounds.
Day 3: Head back through Loch Lomond and the Trossachs to Stirling, home to the famous Stirling Castle which was one of the great Scottish royal residences. You could spend hours wandering this impressive building, but don't miss out on the rest of the town's historical hotspots!
Day 4: Stirling's proximity to Glasgow means that you can continue to explore before heading back to drop off your ride.
For more ideas, check out our United Kingdom itineraries!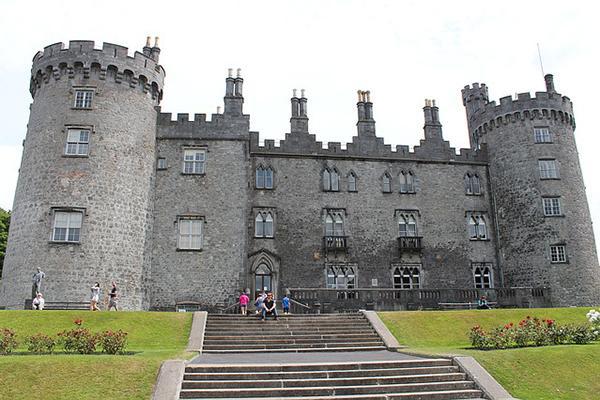 Day 1: Pick up a motorhome rental in Dublin and take a look around before setting out towards Kilkenny. There is plenty to do along the way, and if you have time for a scenic route, we suggest finding a road to take you through the Wicklow Mountains National Park and visit Glendalough, a lakeside town with a 6th-century monastic settlement.
Day 2: Spend a day getting to know Kilkenny and the surrounding area. It is a small city with a lot to see and do, known as Ireland's medieval capital. In the city you will find great shopping, dining and nightlife in a historical and picturesque setting, and outside of it you will find golf courses, walking routes, castles, distilleries and more.
Day 3: Leave Kilkenny and head to the coast at Wexford. This coastal village began life as a Viking town, and the revamped quay area is a great place to wander. There are opportunities for harbour cruises and seal watching, and the town is known for its restaurants. Relax and enjoy the views of St George's Channel.
Day 4: Return triumphant to Dublin after a great Irish long weekend. If you have time in the city before leaving, visit the many, many attractions of this unique capital.
For more ideas, check out our Ireland itineraries!
Easter is coming, and these fabulous destinations await! Make the absolute most of your four-day break with a vehicle from Motorhome Republic.
---
---