The RWC 2019 is coming up fast
Rugby fans, get ready for an adventure. The next Rugby World Cup will take place in the Land of the Rising Sun - and not only do unforgettable matches await, but so do the many wonders of Japan. At Motorhome Republic, we love both rugby and road trips. Here is our guide to combining the two for a Japan motorhome holiday to go down in history.
The 2019 rugby world cup: essential details
New location, same old clash of the titans. These are the things you need to know about the tournament before you can plan a trip.
Dates: September 20th to November 2nd 2019. Exact match dates are yet to be decided, but the draw includes the usual pool rounds, quarter finals, semi finals and grand final.
Venues: The matches will be held in stadiums around Japan:
Ajinomoto (Tokyo) Stadium in Chōfu (this will host the opening ceremony and first match)

International Stadium in Yokohama (this will host the final)

Shizuoka Stadium in Fukuroi

Hanazono Rugby Stadium in Higashiosaka

Level-5 Stadium in Fukuoka

Toyota Stadium in Toyota

Sapporo Dome in Sapporo

Ōita Bank Dome in Ōita

Umakana Yokana Stadium in Kumamoto

Noevir Stadium in Kobe

Kumagaya Rugby Ground in Kumagaya

Kamaishi Recovery Memorial Stadium in Kamaishi
Teams: Qualifiers are still being played, so the final roster of teams participating in the tournament is not confirmed as yet. However, the definite attendees so far include: New Zealand, Australia, South Africa, England, Wales, Ireland, Scotland, Japan, France, Argentina, Tonga, Georgia and Fiji.
Get your wheels for the RWC 2019
As fixtures are spread across Japan, a motorhome is a fantastic option for the dedicated rugby supporter as it allows freedom of movement and an open schedule - there's no requirement to book everything in your itinerary down to the last detail.
Tokyo is a great place to pick up your Japan motorhome rental, with a lot of rental suppliers based there and numerous international flights arriving every day. It is also home to to two of the stadiums, Ajinomoto and the International Stadium in Yokohama. Kumagaya Rugby Ground is not far away, and with your own campervan rental you'll have no issues following your team and others to the various cities around Japan. To the north of Tokyo are the Kamaishi Recovery Memorial Stadium and Sapporo Dome, while the rest are scattered around the isles and regions to the south.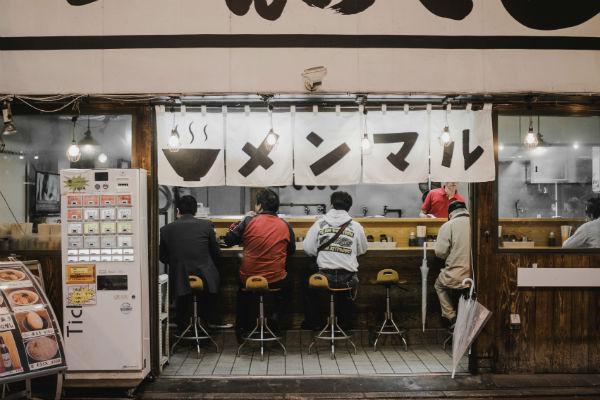 RWC road trip: Where to go
The rugby is the biggest drawcard for anyone who's a fan of the world's best game. However, Japan offers so much more to do and see between matches, that the time between fixtures will be time well spent. In fact, you may want to stay on after the winning team gets the cup, to continue to explore this fascinating land.
With the exact schedule not yet confirmed, it's hard to nail down an exact itinerary right now - but the beauty of a motorhome rental is that you don't have to! Here is our list of things outside of the biggest cities - and near the various stadiums - which you should include in your Rugby World Cup road trip. As always with our favourite form of travel, the route is up to you.
Shiretoko National Park should be on your list if you're venturing north to go to the Sapporo Dome for a game. On the Shiretoko Peninsula in Hokkaido, it is a UNESCO World Heritage site and one of the most remote places in the nation - perfect for a motorhome destination! It is home to lakes, waterfalls, wildlife and stunning coastlines.

Mount Fuji is one of the country's natural gems, and as a bonus it is very close to Shizuoka where one of the stadiums is located. Climbing it outside of mid summer (Early July to mid September) is not recommended except by experienced alpine climbers, but just viewing the mountain is an experience, along with walking trails on its lower slopes.

Legoland in Nagoya is requisite for anyone travelling with kids, but let's be honest - even adults love lego, and this is lego paradise. It's a full-scale lego-themed amusement park, a uniquely Japanese experience, and it's close to the Toyota Stadium.

Nara is an interesting spot for history buffs, once the ancient capital city of Japan and a great place to visit temples, historic sites and UNESCO heritage sites. These are all grouped together in one spot, easily visited on foot. Both the Noevir Stadium in Kobe and the Hanazono Stadium are nearby.

Matsumoto Castle is a national treasure, and a great example of the stunning Japanese castles. Its keep is very well-preserved, making it a piece of living history. Located in Nagano Prefecture, it's not far from the stadiums in Tokyo and the Kumagaya Rugby Ground.

Miho Museum is one for the art lovers, filled with a vast collection of works and designed by renowned architect I.M. Pei. It is located on a lovely forested hill and the building integrates beautifully into the natural landscape. It is close to Shizuoka Stadium, Noevir Stadium and a few others, so very handy to road tripping rugby fans.

Himeji Castle is another fantastic Japanese palace, a big and beautiful one which is World Heritage listed. Visit this resplendent building when you catch a match at nearby Hanazono Stadium.

Beppu is one of Japan's biggest and best hot springs resorts, with a collection of springs which feature public baths and other facilities including specialty hot sand baths and mud baths. Visit after a game at the Oita Bank Dome, pick your spring, and relax!

The Nagasaki Peace Memorial Hall and Atomic Bomb Museum are of immense interest and significance to most visitors, remembering and telling the stories of the victims of the atomic bombs during World War II. The Level-5 Stadium and Umakana Yokana Stadium are both not far from Nagasaki.
The above-mentioned attractions are just a few of Japan's amazing places, and easy to incorporate into a RWC-themed journey. Remember, the most memorable and amazing things seen and done on a motorhome road trip are invariably those which fly below the radar: views glimpsed from behind the wheel, quiet parks where you stop for a cup of tea, small towns that make you want to pull over and explore.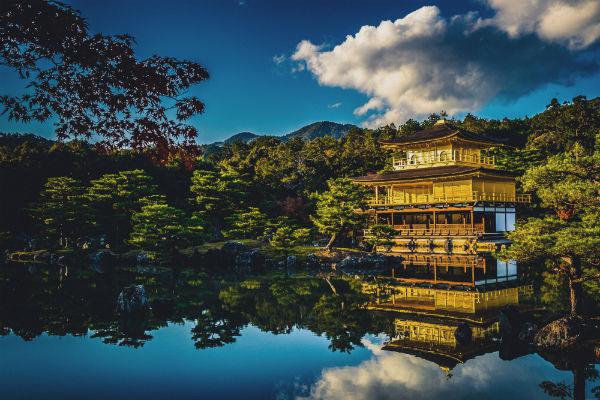 Japan motorhome travel: Where to stay
Japan is very campervan and motorhome friendly, making it simple to hit the road and find places to stay - particularly once you are out of the biggest cities.
The handiest thing to know is that there are over a thousand roadside stations called "michi no eki" scattered around the country which function essentially as roadside rest stations. They are perfect for motorhome travellers, offering free 24-hour parking, restrooms, often WiFi and sometimes even public spa/bath facilities. Parking overnight at the michi no eki is a great way to reduce costs! Some of these stops are attractions in themselves, with entertainment and shopping far beyond the basic food, gas and bathrooms. Find locations of all the michi no eki on the official website.
As well as the rest stops you can find campsites to stay in, and these are often a great option especially in the scenic areas. Campgrounds are generally refereed to as "camp-jo", and ones which allow vehicles, "auto camp-jo". Prices range from around 200-1,000 yen per night, depending on the level of facilities, and some campsites are popular so will need to be booked in advance - thankfully the World Cup falls outside of the busy summer period so most won't be too crowded. Auto camps are commonly found on the fringes of bigger cities, so basing yourself there and using public transport to get to matches and tourist areas is a great way to see it all.
Japan's Rugby World Cup in 2019 will not only be a big deal in the world of international rugby, as fans watch the New Zealand All Blacks try for a hat-trick of titles and the other teams try desperately to stop them, but an incredible opportunity to visit a country which is full of amazing sights both blindingly modern and amazingly ancient. Get saving and planning, and you could make the Rugby World Cup 2019 the trip of a lifetime with a Japan motorhome rental.
---
It's funny how motorhome memories stick with you. I can still recall a motorhome vacation my family took when I was five years old and how awesome I thought I was, tucked away in a loft bed above the cab. From revealing unique destinations to providing tips and tricks, it's my mission to help others build great motorhome memories too.
It's funny how motorhome memories stick with you. I can still recall a motorhome vacation my family took when I was five years old and how awesome I thought I was, tucked away in a loft bed above the cab. From revealing unique destinations to providing tips and tricks, it's my mission to help others build great motorhome memories too.
---
---