Hunting for the perfect selfie to boost your Instagram followers? These travel spots will instantly make any photo you take the envy of all your friends.
Taking the perfect holiday shot comes down to a few different factors, but there's no denying that most of what makes for epic Instagram photos comes down to the setting. That can't be faked - you have to really be there. Fortunately, this means that going in pursuit of the ideal photo will have you heading to some of the world's most beautiful places. Where you start is completely up to you, but whichever destination you choose to begin with, chances are that you'll end up with far more than extra Instagram followers. Visiting these intensely beautiful places is likely to instil a sense of wanderlust that will stick with you for the rest of your life. And if that happens, it's inevitable that you'll end up with a lifetime worth of amazing Instagram photos without even trying.
It's no secret that road trips are one of the best ways to discover new destinations but if you want to really take advantage of the freedom that a vacation on the road brings, a motorhome rental is easily the best choice. Not only will you have far more options when it comes to places to stop and stay for the night, allowing you to take your pick of breathtaking views, you'll also be saving on accommodation at the same time. Take a look below to discover seven prime destinations for motorhome adventurers to snap some absolutely incredible Instagram photos!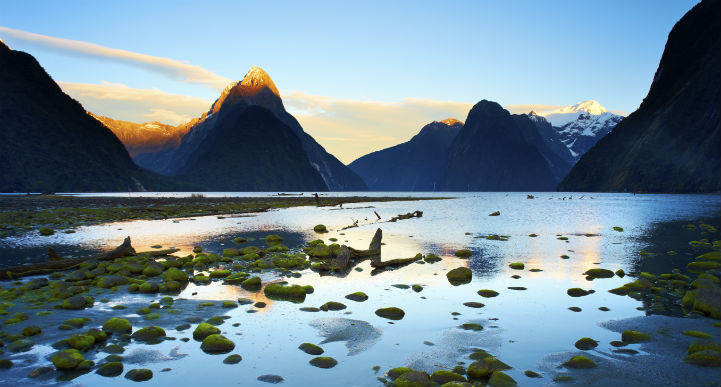 Milford Sound, Fiordland National Park, New Zealand
In a country that is so beautiful it was chosen to represent the fantastical land of Middle Earth, it's quite something for a particular travel destination to stand out from the crowd - but that's exactly what Milford Sound manages to do. Situated on the west coast of New Zealand's South Island, Milford Sound is encompassed by Fiordland National Park, one of the most remote places in the country and, not coincidentally, one of the most naturally pristine.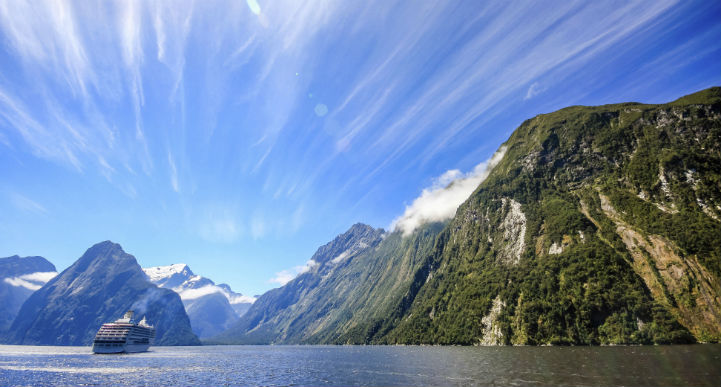 Picking up a motorhome rental from Queenstown will leave you with about a 4 hour drive to get to Milford, though smart travellers try to depart early and leave time stop for pics along this extremely photogenic drive. When you reach the Sound itself, a boat tour will provide the best photo opportunities - Mitre Peak is particularly iconic, but honestly just about anywhere you turn your camera or phone, you'll be confronted with soaring heights, verdant greenery and majestic waterfalls. You might even have a chance to snap some dolphins at play!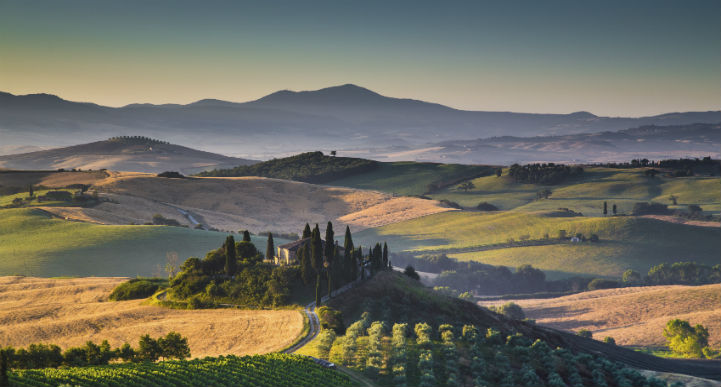 Tuscany, Italy
The birthplace of the Italian Renaissance offers vistas aplenty as well as a multitude of opportunities for vacation indulgence. Tuscany encompasses so many different photo-friendly locations that you'll need to make a list of top spots to visit before you leave. A Florence motorhome rental will give you the freedom to explore at your own pace - just make sure you take time to appreciate (and photograph) its stunning art, architecture and monuments.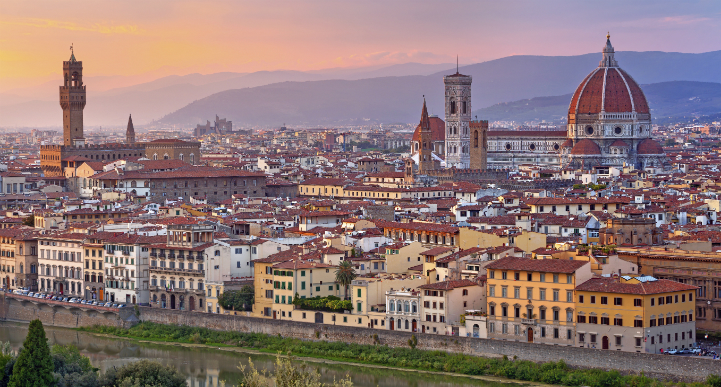 Tuscany is also famed for its wineries and vineyards - a wine tour in the region will not only allow you to taste some of the finest vintages on Earth, but also provide the perfect opportunity to capture the bucolic beauty of the Tuscan countryside. For those seeking the seaside, the ancient town of Castiglione della Pescaia is perfection itself. Pristine ocean views, extraordinarily well preserved medieval architecture and a vibrant nightlife make this an all round amazing destination. And of course, one of the most photographed locations in the world is in Tuscany and even Italy: the Leaning Tower of Pisa.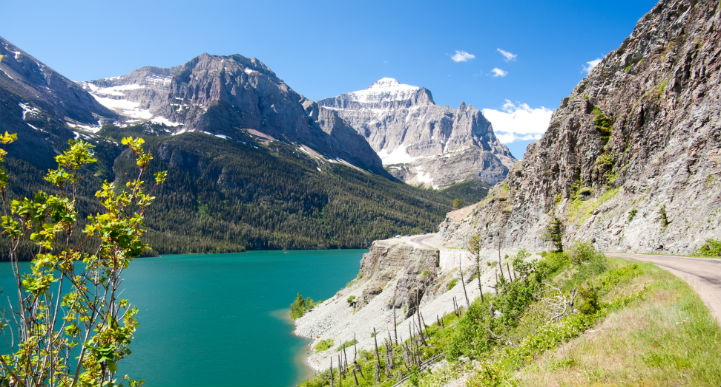 Going to the Sun Road, Glacier National Park, Montana, USA
For sheer grandeur, it's hard to go past Glacier National Park. This vast alpine wilderness, known as the Crown of the Continent, covers more than a million acres and hosts hundreds of animal species. A place this large can be a little intimidating for new visitors, which is why a journey down the Going to the Sun Road is perfect. A motorhome rental will give you the freedom to take your time, stop for photo ops, and really appreciate the gigantic peaks and mirror-like lakes along the way. There are several campgrounds along the way where you can stop for the night to break up the trip, so you can really make the most of your time here. There's even a chance to see Jackson Glacier - one of the park's five remaining glaciers.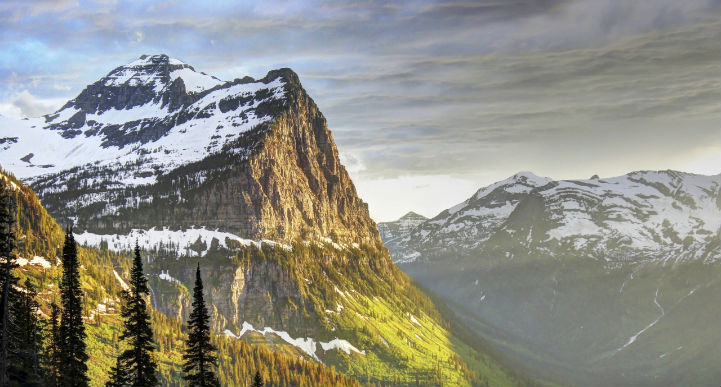 A couple things to remember about driving the Going to the Sun Road is the fact that this is a fairly remote place - leaving from Calgary, in Canada, will set you about half a day from Glacier National Park, and if you want to stay within the US, leaving from somewhere like Salt Lake City or Seattle, you'll want to set aside at least a couple days to get here. There are also vehicle size restrictions for one especially narrow section of the Going to the Sun Road, so be sure to check your motorhome specs before you book.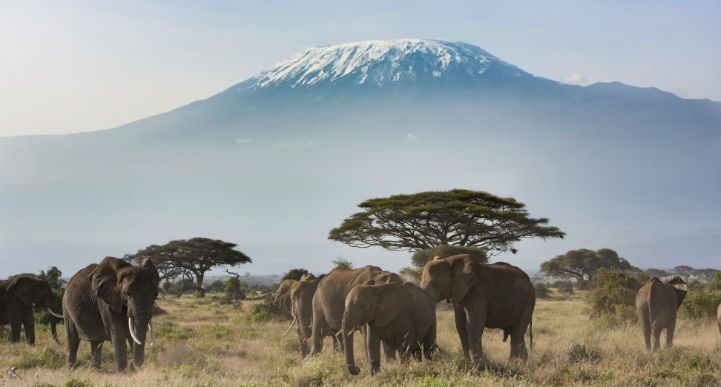 Serengeti National Park, Tanzania
While many of the destinations on this list lay claim to eye-catching architecture or extraordinary landscapes, Serengeti National Park's claim to photographic fame lies with its wildlife. Not to say that the sight of Mount Kilimanjaro rising in the distance isn't amazing and majestic but even this sight is eclipsed by the astounding variety of animals that call the park home. A full day's drive in your Dar es Salaam motorhome rental will bring you to Serengeti where the animal watching can begin.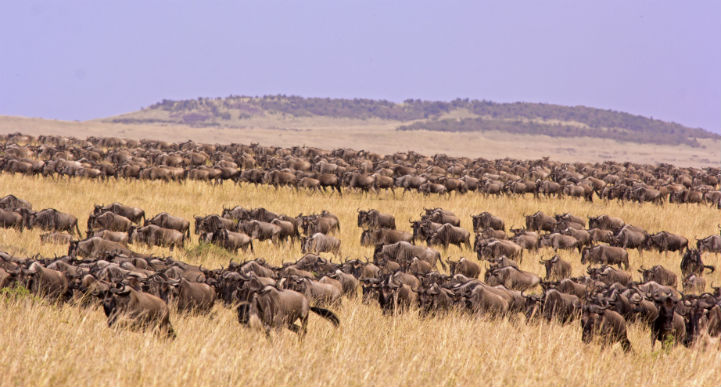 The migration of more than two million wildebeest and zebra is hard to comprehend even when you see it with your own eyes - the scale is absolutely mindblowing. In addition to the throngs of migratory animals, you'll also have the chance to see some of the world's most famous creatures in Serengeti National Park. Leopards, lions, elephants, hyenas - even black rhinoceros if you're lucky. You'd be hard pressed to find anywhere else in the world with more spectacular wildlife, making this park a must-visit photographic destination.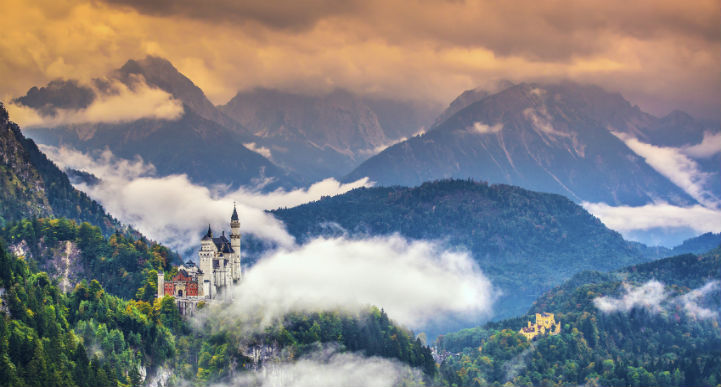 Neuschwanstein Castle, Germany
Destinations don't get any more 'fairytale' than this. Although Germany (and the region of Bavaria in particular) has many picturesque castles, Neuschwanstein is without a doubt the most visually iconic. Part of this recognisability springs from the fact that the famous 'Sleeping Beauty' castle used in Disney's logo is based on Neuschwanstein, but its soaring turrets and dreamy hilltop setting are enough to distinguish this enchanting castle on its own merits.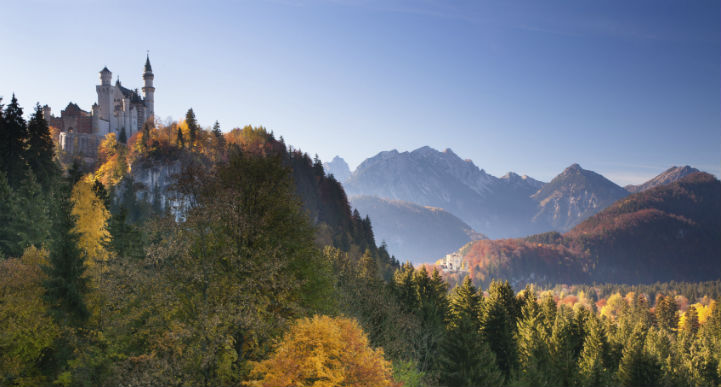 The history of Neuschwanstein Castle is equally intriguing, and a visit will provide you with fascinating stories as well as stellar pictures. Of course, heading all the way to Bavaria just to see one castle, no matter how beautiful it is, seems like a bit of a waste - fortunately a Munich motorhome rental will not only put you within striking distance of Neuschwanstein, but also perfectly position you to continue your journey into Switzerland, Austria, Liechtenstein or even northern Italy.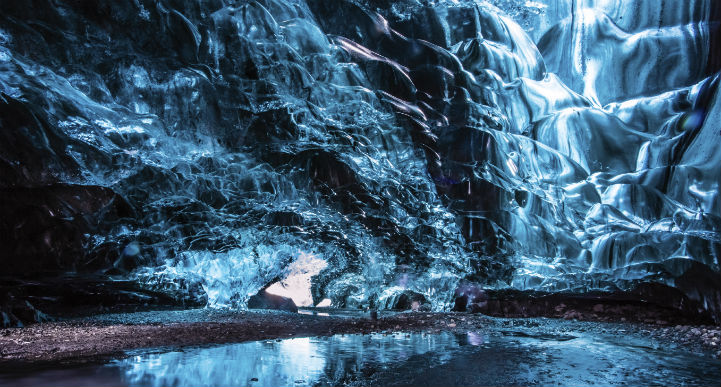 Vatnajökull Ice Caves, Iceland
It would be easy to list the whole of Iceland as an Instagram worthy travel destination, given the sheer amount of incredible scenery in this country. However, the ice caves inside Vatnajökull Glacier are more than worthy of a special mention and a Campervan hire in Iceland is a great way to take you there. You'll have to visit in wintertime to be able to witness these natural wonders - warmer temperatures make this place of fragile beauty too unstable to be safe - but those who brave the cold will be more than amply rewarded with an unforgettable experience.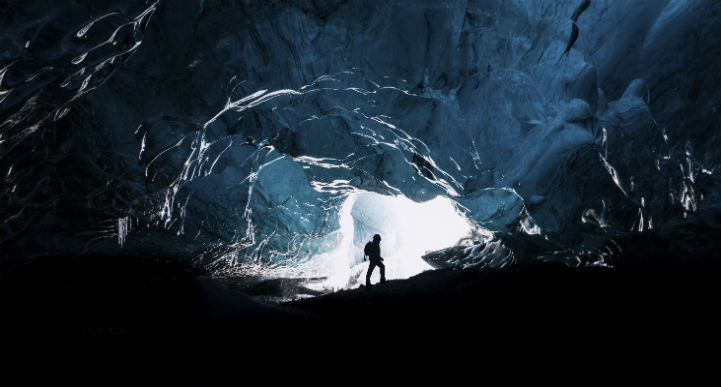 Towering walls of swirling blue ice soar above visitors, creating a cathedral-like atmosphere unmatched in beauty by any man-made edifice. Walking on a glacier is an experience that few are privileged enough to enjoy, but venturing inside a glacier takes it to a whole other level. Whether you pick up your campervan rental from Keflavík or Reykjavík, you'll take the Ring Road east to reach Vatnajökull, you'll definitely want to consider continuing your trip around the Ring Road - it'll only take a few days, and you'll discover many more chances to snag new Instagram followers with your unbelievable shots along the way.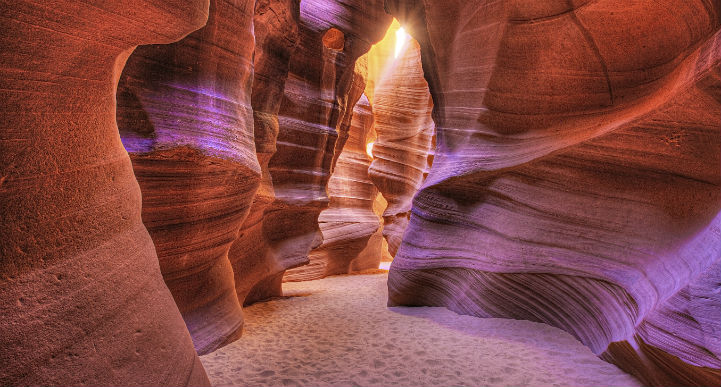 Antelope Canyon, Arizona, USA
Descending into the canyons of America's southwest is like entering another world - the fantastically curving layers of rock towering high above you create a bizarre environment that shuts out almost everything else. Many of these canyons require technical canyoneering skills to reach, but one of the most visually striking of all doesn't require special equipment or advanced skills to visit.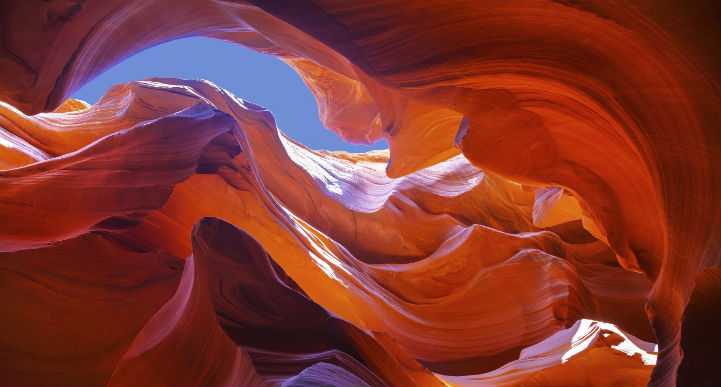 Antelope Canyon has had stairways installed at several points to make things easier for the inexperienced, though you still need to visit with a guided tour because of the possibility of flash floods. The play of light on the layered canyon walls makes for truly remarkable photographic opportunities, and the experience of immersing yourself in the world of Antelope Canyon will be one that sticks with you for many years to come. An RV rental from Las Vegas will put you about half a day's journey from Antelope Canyon - though if you want to take a little more time, you could visit the North Rim of the Grand Canyon along the way for even more exceptional photo ops.
To see more incredible travel photos, follow Motorhome Republic on Instagram and to show us your top motorhome holiday pics, tag your photos with #LetsGoMotorhome - make sure the world knows how awesome your trip was!
---
It's funny how motorhome memories stick with you. I can still recall a motorhome vacation my family took when I was five years old and how awesome I thought I was, tucked away in a loft bed above the cab. From revealing unique destinations to providing tips and tricks, it's my mission to help others build great motorhome memories too.
It's funny how motorhome memories stick with you. I can still recall a motorhome vacation my family took when I was five years old and how awesome I thought I was, tucked away in a loft bed above the cab. From revealing unique destinations to providing tips and tricks, it's my mission to help others build great motorhome memories too.
---
---