How many of these have you heard of?
Striking out on a beach vacation is one of the best ways to celebrate the onset of warmer weather. The only problem with heading for the sand and surf is that half the country is likely to have the same idea. When you go travelling in a motorhome rental however, you have the freedom to pick your own path and discover places which the masses have missed. So to help you escape the crowds and still enjoy an amazing beach holiday, we've highlighted some of the best beaches in the United States that most people have never heard of, along with just a couple of favourites that were too big to leave off the list.
Myrtle Beach, South Carolina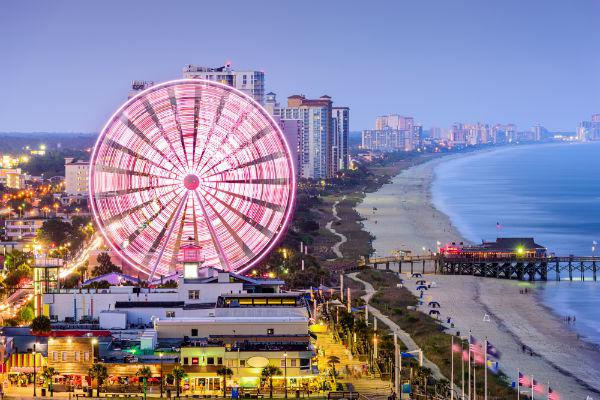 This is one of those beaches that we just had to include, despite the fact that it's definitely a well known destination. The Grand Strand draws more than 14 million visitors every year including over 100,000 beachgoers from overseas. So what exactly makes Myrtle Beach so popular? One of the main factors is that this is far more than just a stretch of sand and sea. Amusement parks, thousands of restaurants, nightclubs and an aquarium are just a few of the tourist attractions that add variety to any Myrtle Beach visit. If you're looking for a lively, fun-filled beach holiday on the east coast, you can't do much better than this.
Hobe Sound, Florida
Florida is stacked with popular beaches, but heading to Hobe Sound will set you apart from the bulk of holidaymakers and put you in touch with the beauty of nature again. There are a number of different spots in the area which are well worth visiting, so make the most of your motorhome freedom and catch as many of them as you can before heading onward. Blowing Rocks Preserve is spectacular at high tide, as water is forced through holes in the limestone rocks to geyser 50 feet into the air. The nearby Jonathan Dickinson State Park is also well worth a visit - get out on the water for an excellent view of the park. Boating, kayaking and canoeing along the Loxahatchee River are all cherished local traditions.
Monterey, California
Situated right at the northern end of the world-famous scenic region known as Big Sur, just getting to Monterey can be an breathtaking experience all of its own. There are several well-loved beaches in the Monterey area, including the tiny McAbee Beach, the local surf spot Del Monte Beach and the expansive Monterey State Beach. Monterey is also well know as a hub for the arts, so catching some culture while you're in town is definitely worth adding to your itinerary. The Monterey Bay Aquarium is another highlight in the area, giving visitors the chance to see 600 different kinds of sea life up close, and even get an unparalleled glimpse into the Bay itself thanks to the aquarium's open sea gallery.
Cherry Beach, Michigan
There are no waves to speak of, but that doesn't detract from one of the country's finest secluded freshwater beaches. Stroll along the sands of Lake Michigan and rediscover the peace that a waterside strand can provide when there's few others around to spoil the serenity. This is undoubtedly a more rustic destination than some, so if you're after the stereotypical coastal holiday, Cherry Beach may not be for you. However, if you're looking for a hidden nook to unwind and recharge, this low-key scenic spot mind be just the place you need.
Sandbridge, Virginia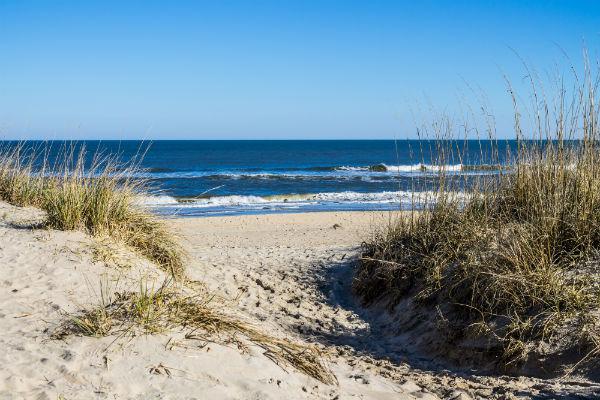 For most beachgoers in the state of Virginia, Virginia Beach is the first port of call - but there's a much less well known stretch of coast just 15 miles from there which RV explorers can discover. Sandbridge Beach makes up for what it lacks in size with beauty and variety. The summer crowds largely ignore Sandbridge, leaving its pristine dunes to those intrepid enough to stray a little off the beaten path. While you're in the area, swing by Back Bay National Park to explore the wetlands or set out on a hike in False Cape State Park. If you have the space, consider bringing a couple bikes along in your RV rental - cycling around this area really shows off the best sides of Sandbridge.
Indian Beach, Oregon
Oregon may be blanketed in rain for most of the year, but when summer arrives the state really pulls out all the stops on the natural beauty front. Heading west from Portland to Cannon Beach is a popular option for tourists and locals alike but if you continue a little further north up the coast you'll find an even better spot. Set right in the midst of Ecola State Park, Indian Beach gives you the chance to wander Oregon's verdant coastline in peace. If you've got kids in tow, the tidepools will be a particularly intriguing feature, where you can spot an array of tiny sea life living on the border between ocean and land.
Wellfleet, Massachusetts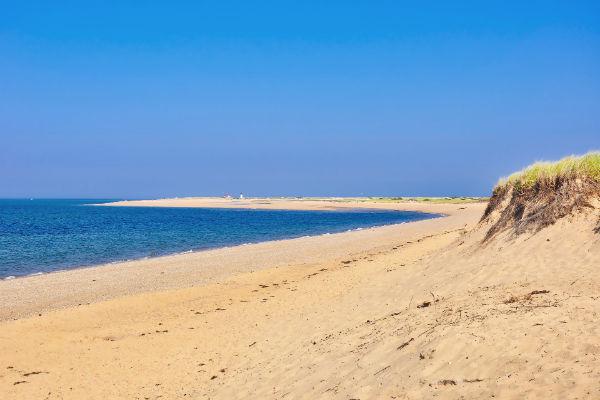 The whole of the Cape Cod area is something of a beachgoers paradise, but if you're looking for a spot that many holidaymakers might have missed, Wellfleet is for you. This is one of New England's most tranquil and underrated gems. Families are likely to enjoy the calm waters of Cape Cod Bay, while those hunting for waves can cross the town to surf in the Atlantic Ocean. Those with a taste for seafood won't ever want to leave as Wellfleet is a mecca for fresh oceanic delicacies. Don't miss out on wandering the woods and boardwalks around Wellfleet - there's more to this charming place than just its coastline.
Roque Bluffs, Maine
The pebbled beach of Roque Bluffs might not inspire you to dive straight into the ocean, but it's a fantastic place to stroll in midst of unspoiled bucolic beauty. If you do feel inspired to take a dip, Simpson Pond is right across the road. A popular freshwater swimming spot, Simpson Pond is usually significantly warmer than the ocean. Those with a keen eye for natural diversity should watch out for the wide variety of bird and plant life at Roque Bluffs - this is a haven for all kinds of eye-catching species. For a twist on the usual Bluffs experience, you could hire a canoe or kayak to get an even more up-close and personal view of the area.
Second Beach, Washington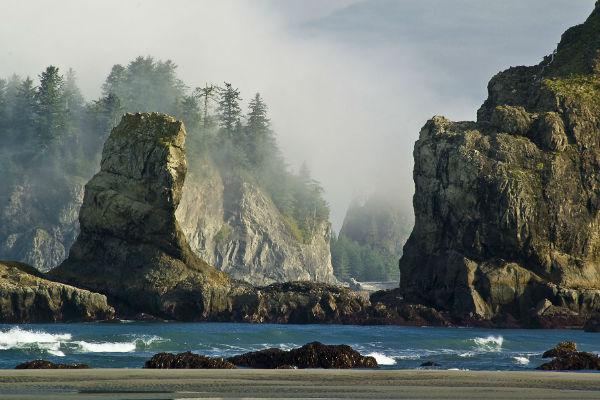 For dramatic west coast scenery, it's hard to do better than Second Beach. You'll have to leave behind your RV rental for a while and head along a hiking trail to get to the beach itself, but the walk is more than worth your time. Towering sea stacks offshore provide dramatic vistas as you gaze out to sea, while sheer bluffs and densely forested headlands lie at your back. If you've brought a tent along with you on your motorhome trip, you can even stay overnight at Second Beach, although you do need to get hold of a permit ahead of time.
Santa Monica, California
This is the other popular beach which we just couldn't leave off the list. If you're picking up a Los Angeles RV rental then dropping in at Santa Monica is a must but even if your journey doesn't start here, it's still worth checking this iconic beach out when you're in the area. Families in particular will appreciate it here, thanks in no small part to Santa Monica Pier which hosts Pacific Park: an amusement park with all kinds of carnival-style attractions. A solar panelled Ferris wheel, a video arcade, an historic carousel and a trapeze school are just a few of the reasons to head down to the pier on a fine day.
Armed with this selection of incredible beach destinations scattered across the country, your summer holiday is sure to be the best one yet - just make sure to book your cheap RV rental before high season hits and all the best models are snapped up.
---
It's funny how motorhome memories stick with you. I can still recall a motorhome vacation my family took when I was five years old and how awesome I thought I was, tucked away in a loft bed above the cab. From revealing unique destinations to providing tips and tricks, it's my mission to help others build great motorhome memories too.
It's funny how motorhome memories stick with you. I can still recall a motorhome vacation my family took when I was five years old and how awesome I thought I was, tucked away in a loft bed above the cab. From revealing unique destinations to providing tips and tricks, it's my mission to help others build great motorhome memories too.
---
---