From gypsy caravans to wagons on the prairie, the convenience of a place to stay combined with a mode of transport has been appreciated for many eras and across the globe. But these examples take motorhomes to the next level! We have found some of the whackiest motorhomes, travel trailers and house trucks out there. Have you come across any of these wonderful vehicles?
1.
Zyl Vardos tiny homes on wheels

This company in Washington, USA builds beautiful and custom tiny homes on wheels. With amazing designs, interesting materials and lovely touches, these mobile homes really look like miniature houses! They are as beautifully appointed inside as they are out, and have a touch of whimsy which make living in a small mobile house very appealing.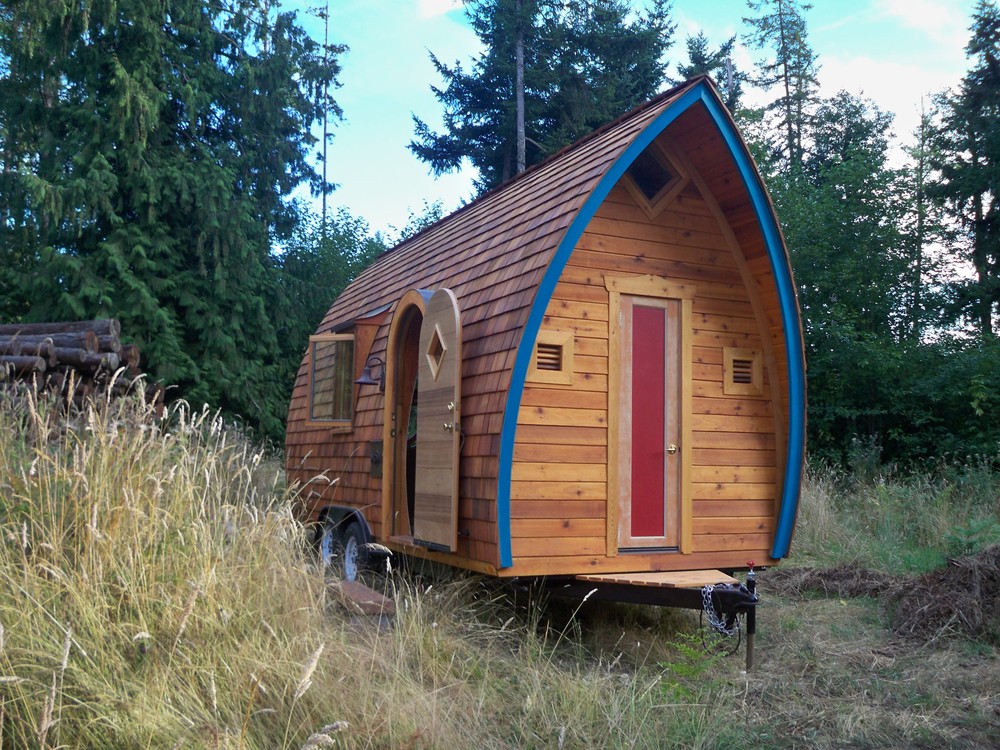 2.
Mehrzeller Caravan: Multicellular Travel Trailer

Perhaps this is what it looks like from inside an igloo!? The white geometric turns heads whichever road it's on. But the most interesting thing about these crazy caravans is the cellular system which allows each customer to design their own space, while still allowing for reasonable mass production. Custom caravans - the way of the future!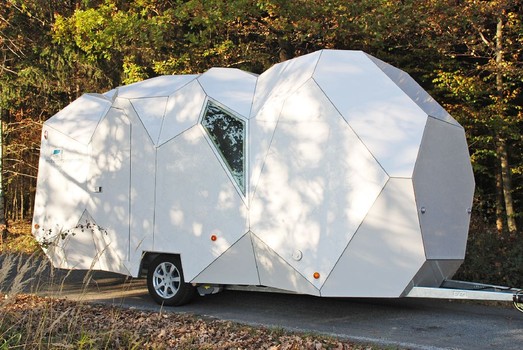 3.
Firetruck Housebus

There can be no doubt this is a winning formula. A 1969 Ward LaFrance Firetruck which its owner, Damien, converted into a very sizeable housetruck filled with all kinds of custom furniture, colourful fabrics and eclectic knick-knacks. The vintage firetruck cab peeking out from the wooden house siding is a gorgeous sight, and the big truck base means it has plenty of space inside.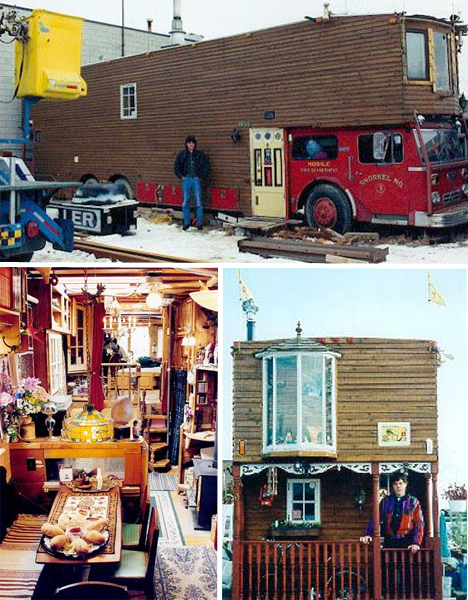 4.
Double Decker Camper-Bus

This one was built by an engineer - and it is a marvel! Graham Smith has spent many years converting a Daimler double-decker bus into a mobile home, which includes all he could ever need - including a garage. He can fit his Fiat 500 into the bottom level of the bus to use for those short jaunts around town, when you don't want people trying to flag you down for a ride!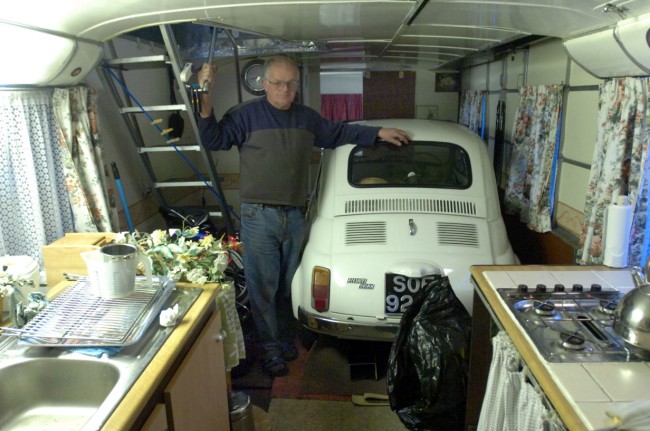 5.
Wide Path Camper Bike

Some people prefer pedal power to motoring, and the Wide Path is a new invention which means you can take the "motor" out of motorhome while retaining the mobility. These lightweight, foldable camper units can be towed behind a bike and extend when parked to provide space for two adults to sleep, sit and even cook.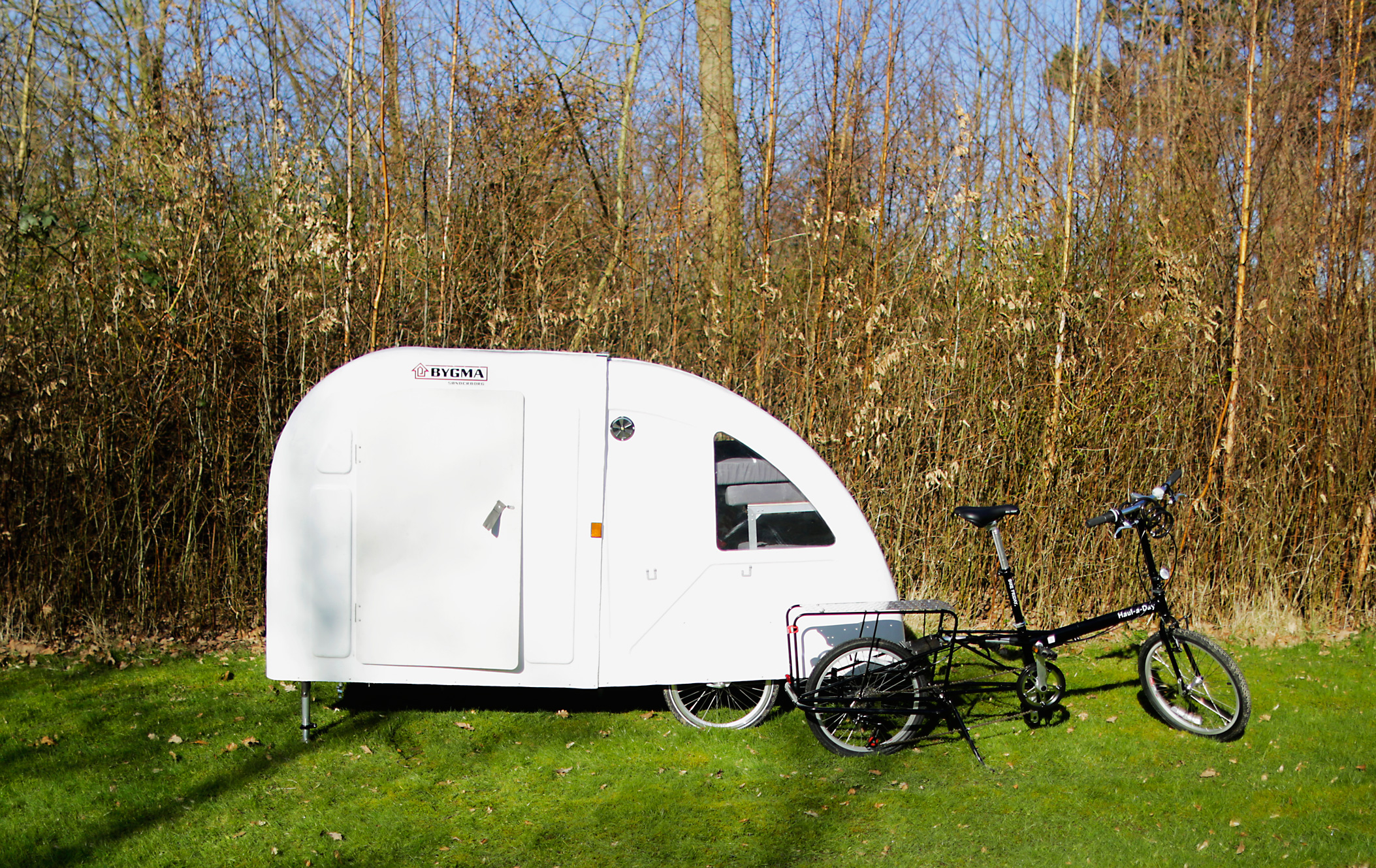 Unfortunately, none of these crazy and weird campers are available for rent, but you can certainly find something on Motorhome Republic to suit your next road trip.
Check out this Truck Camper by Compass in Canada, something a little different for an adventure that will take you off the beaten track. For those who like room to spread out, we can't swing a garage, but you might like one of the many monster RVs available in the United States, like this 35-foot Class A from Expedition Motor Homes.
Down Under, you could pick up a painted sleepervan to add a little fun into your holiday - perhaps the Budget Campervan by Hippie Campers in New Zealand, or the sleepervan by Tasmania Campers.
Take a look on Motorhome Republic and join the nomad movement! Who knows, you might be inspired to make your own weird and whacky home on wheels.