Win cash with an Australia campervan rental this coming summer
Picking up a campervan hire in Australia is always the beginning of something wonderful. The road lies ahead, you've got your accommodation and wheels all sorted, and you can pull over to make a cup of tea and enjoy the view whenever you please. What could be better?
Well, we can think of one way to improve upon that feeling of road trip freedom - a bonus pile of cash to send you on your way! Motorhome Republic are surprising five lucky travellers or groups of travellers this summer season with hidden stashes of cash in rentals being picked up during the months of January, February or March 2017. Book a rental with a pick up date in those months during October 2016 and you could find yourself with a cache of extra cash - AUD$1,000 to be exact - to make your road trip unforgettable.

Spending a stash of cash in Australia? No worries!
You aren't likely to have much trouble finding ways to use up your prize over the course of your campervan rental getaway in Australia. Just in case you're stuck for ideas, here are some amazing experiences to add on to a journey in any part of Australia.
New South Wales
In Sydney, there are many ways to spend some money - but for something you'll always remember, why not try a Harbour Bridge Climb and take in the panoramic views? For something a little more low-key, dine in one of the many fabulous restaurants, or take in a show at the iconic Opera House.
The Hunter Valley wine region lies a few hours north of Sydney, and what a treasure it is. Your prize stash could get you a wine tour or two, complete with a driver to avoid any sober driver arguments.
The Blue Mountains are also close by the big city and a playground for travellers. There are plenty of opportunities for adventure here, including the thrilling and panoramic activities on offer at Scenic World, and walking tracks to visit places like Wentworth Falls, Govetts Leap and the Three Sisters.
Byron Bay, Coffs Harbour and various other coastal towns of New South Wales offer myriad watersports. Drop some of your cash on surf lessons, fishing charters, paddleboard hires or other watery fun.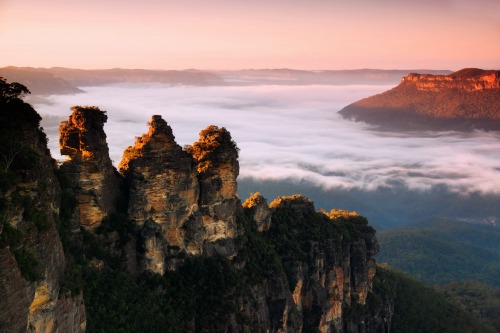 Queensland
Brisbane and the nearby Gold Coast are an oasis of urban entertainment, topped off with some fabulous beaches. It's easy to spend a stash of cash here, what with outlet malls, theme parks, restaurants, shows and all the rest. On the cheaper end of the scale, don't miss a stroll along the South Bank Parklands and a dip at the manmade beach lagoon downtown.
The majestic and iconic Outback always beckons in steamy Queensland, and $1,000 could go a long way towards petrol to get you across those wide open spaces. Driving through the red desertscapes and visiting small rural towns to chat in the pub with locals is a very memorable Aussie experience.
The Whitsundays lie to the north, and there are some great ways to enjoy this gorgeous group of islands. One of our favourites is by sailing - whether that means joining an overnight sailing tour, hiring a hobie cat for a few hours or taking lessons in small sailing dinghies. Get amongst it and harness that wind power to explore the idyllic Whitsundays!
The Great Barrier Reef is of course a must-see add-on for any Queensland road trip, and an extra injection of cash makes it all the more possible. Get onboard a cruise or boat tour to the reef, be it one that includes snorkelling, diving or just a glass-bottomed boat if you'd rather stay dry.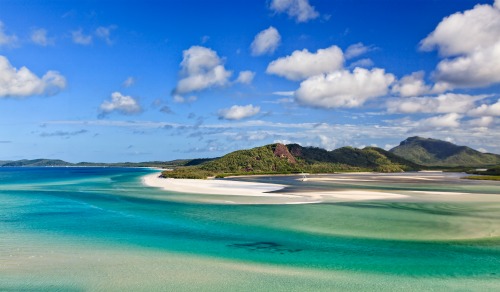 Victoria
Melbourne is all about the food, culture and sports - so spend a little on great eats, a show or two and a ticket to see a game in your chosen code! There is so much to do in Melbourne, you might want to plan a few days there - before striking out on the amazing Great Ocean Road trip, of course.
Speaking of food, we think it's a great idea to splash out on some fine dining while in Victoria. Try somewhere like No35 in Melbourne or Italian Cafe di Stasio in St Kilda, or make the pilgrimage to award-winning Brae in Birregurra overlooking The Otways, a detour inland from the Great Ocean Road.
Wine lovers are catered for in Victoria with the Mornington Peninsula. You may want to book in on a tour to visit multiple cellar doors without worrying about a sober driver - and you could also explore the Enchanted Adventure Garden, McClelland Sculpture Park and the Peninsula Hot Springs while you're in the area.
History buffs might like to spend a bit of cash stash in Ballarat, an historic gold rush city packed with Victorian architecture and home to Sovereign Hill, a recreation of an 1860s gold mining township. It also has a great wildlife park.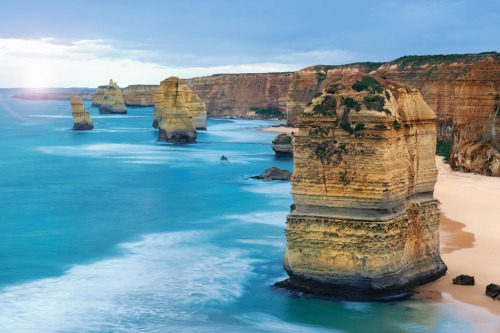 Tasmania
Drop some dollars in Hobart at the Salamanca Market or one of the many breweries around town! The city also has some amazing restaurants and a vibrant arts scene, so you could take in some music, or visit the Museum of Old and New Art.
Stock up on supplies and head with your motorhome into the wilderness that covers Tasmania's southwest corner. Your feet will serve you well in exploring this amazing region, and if you're new to hiking you might want to pay for a guided excursion.
The port Arthur Historic Site is a fantastic experience to add on to any motorhome road trip in Tasmania. Learn about the convict history with a two-day site entry ticket which includes a harbour cruise, and you can also add on a cruise to the Isle of the Dead for a guided tour of the cemetery.
Freycinet National Park should already be on your road trip itinerary - but an extra stash of cash opens up your options even more. Consider enhancing the experience with a boat cruise around gorgeous Wineglass Bay including a lunch of fresh Tasmanian produce, or head down to Freycinet Marine Farm and indulge in a heap of fresh-as-can-be oysters!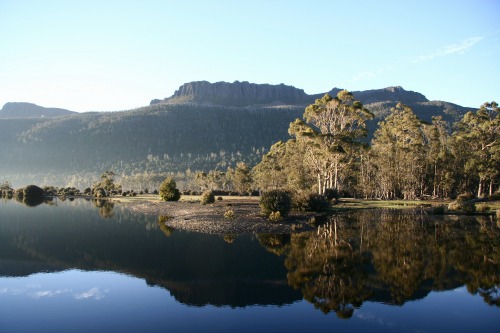 South Australia
You can experience the good things in life in Adelaide! While in the city, call in to Haigh's Chocolates for gourmet treats, head out to the Barossa Valley for world-famous wines, particularly Shiraz, take in the Art Gallery of South Australia and stroll the gastronomic delights of the amazing Adelaide Central Markets.
The Stuart Highway is the epitome of epic road trips, and it begins at Port Augusta which is just a few hours out of Adelaide. Use your extra pot of gold to stock up on food, petrol and emergency supplies for this incredible journey - and perhaps a beer or two with the characters you'll meet along the way!
The fascinating town of Coober Pedy should definitely be on any motorhome itinerary in South Australia. It's an outback opal mining town in which many homes are dug into the ground rather than built on top of it, due to the heat. Hilariously, the name comes from the aboriginal "Kupa Piti" meaning "white man in a hole."
For a real adventure in South Australia, use your winnings to sign on for a tour from Port Lincoln out to the Neptune Islands. This place is known for great white sharks, and there thrillseekers can go cage diving for an unforgettable encounter.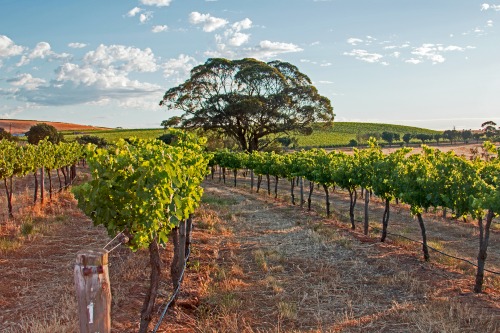 Northern Territory
Darwin is the major city in the NT, and comprises much of the small amount of civilization in this beautifully untouched state! Visit the Mindil Beach Sunset Market to spend some cash on fabulously diverse food stalls and unique crafts and fashion.
Nearby Kakadu National Park is one of the country's natural and cultural gems, a vast area of diverse nature and aboriginal heritage sites. There are plenty of experiences to try here, from boat cruises and croc spotting to ranger guided walks and even scenic flights.
The famous Uluru, also known as Ayer's Rock, is located in the southern reaches of the Northern territory, close to the centre of the country. Spend some cash on supplies and fuel and head out on the long but unforgettable journey along the Stuart Highway to visit it. The rock is best viewed near sunrise or sunset!
Make your way from Darwin to the stunning Katherine Gorge in Nitmiluk National Park. It's a beautiful part of the state, and you can experience it with a boat cruise, a canoeing trip or just with your own two feet by hiking the tracks in the area.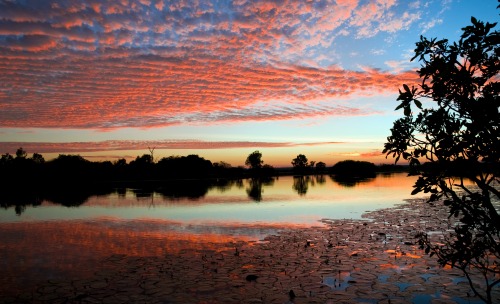 Western Australia
From Perth, head south to the Margaret River region in the southwest. Here you can indulge in good wine from the many boutique producers, and gourmet food to go with it. The long white beaches around here are also a bit of a treat for travellers, especially those who like to surf.
Western Australia is a vast state - so if you're stumped as to how to spend a stash of cash, we would suggest using it for quite a few tanks of petrol to explore as much of this amazing place as possible. Drive the coast, and also head inland to travel through the gorgeous "Golden Outback."
Broome, well to the north of Western Australia, is a popular destination and for good reason. The laidback town offers the diverse Mindil Beach Sunset Market, a deckchair cinema and plenty more. Splash out on the quintessential Broome experience: a camel safari on Cable Beach.
Anyone interested in the gold mining history of Western Australia should make the trip to Kalgoorlie, the biggest outback town and beginning point of the Golden Quest Discovery trail which ends in Laverton, comprising gold rush heritage, friendly pubs, outback ghost towns and a whole lot of amazing scenery.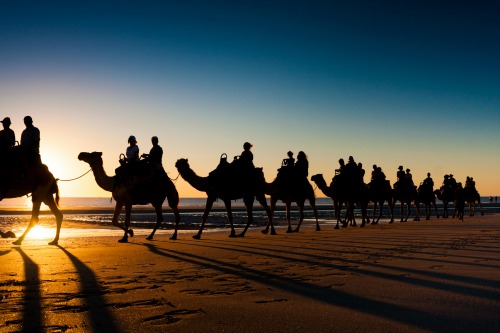 It's evident that wherever you begin an Australian adventure there are many, many experiences you'll take home with you - and if you book this October for a campervan hire in Australia beginning in January, February or March 2017, you could win one of five prizes of AUD$1,000 cash and pack even more memories into your great Australian road trip. Get booking and happy travels, motorhome lovers!
---
I love travelling, and a motorhome is such a great way to get around and get up close and personal with a new country or city. My top motorhome memory is driving a small sleepervan through the highlands of Scotland- a stunning nation and one of my favourite spots on earth! I hope to help you plan your next road trip with handy tips and information. Happy motoring!
I love travelling, and a motorhome is such a great way to get around and get up close and personal with a new country or city. My top motorhome memory is driving a small sleepervan through the highlands of Scotland- a stunning nation and one of my favourite spots on earth! I hope to help you plan your next road trip with handy tips and information. Happy motoring!
---
---