5 things you never knew about the RV industry
Motorhomes, RVs, campervans - there's an entire industry around these all-purpose vehicles that take you where you want to go and give you a place to stay along the way. They represent the open road, independence and adventure, and they are wildly popular with all kinds of travellers.
The RV industry is much larger than most people would ever imagine, and it's full of fun and interesting facts. Here are five that will make you rethink everything you know about motorhomes.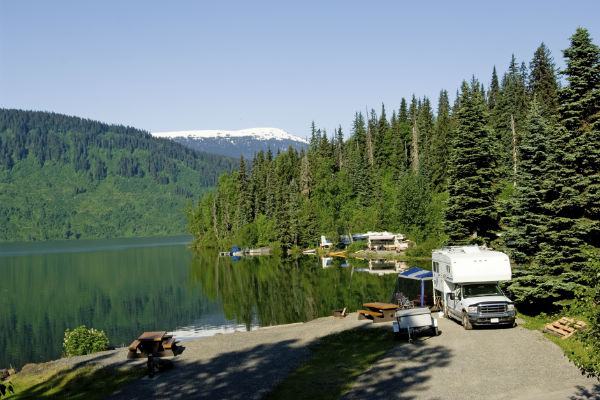 1. There are roughly a million full time RVers in the US alone
Have you ever considered packing everything up, selling everything you own and then hitting the open road?
It's more than just a pipe dream for roughly a million people in the United States who travel around the country 365 days a year. For some, it's one way to travel and see as much of their beautiful nation as possible, and for others, it's an idyllic retirement lifestyle that lets them stay in one place for as long or as short as they please.
With the motorhome way of life taking off all over the world - in particular around the UK, Canada, Australia and New Zealand, you can bet there are many more full-time RVers in all corners of the globe.
2. RV travel can halve your holiday costs
One of the benefits of taking a vacation with a campervan is that it can drastically cut down on your holiday costs. If travelling domestically, you won't need to spend thousands on plane tickets, accommodation, or additional transportation anywhere you go.
One RV survey found that the estimated cost savings of taking a motorhome holiday for the average family of four is anywhere from 23 to 59 per cent. Just think - if you're saving more than half of what you could have spent, you'll have enough left over to go on holiday all over again.

Image: marchi-mobile.com
3. The world's most expensive RV sold for more than $3 million
The world's most expensive RV sold to a Dubai buyer for roughly $3 million, although that's considerably more than your average motorhome. This particular RV is more of a rolling mansion that resembles a spaceship, but there's no denying its luxurious features.
This 40-foot model comes complete with a retractable rooftop deck, 430 square feet of living space, a bath and rainfall shower, and a master bedroom.
4. One in ten vehicle-owning US households own an RV
Many people will hire a motorhome to test out what it feels like to hit the open road with everything you need in one vehicle. It doesn't take long to realise what a fantastic form of travel this is, and to start thinking about purchasing one of your own some day.
While it's not hard to imagine why so many people love them, it can be tough to get your head around the fact that as many as one in every ten vehicle-owning households in the United States own a motorhome.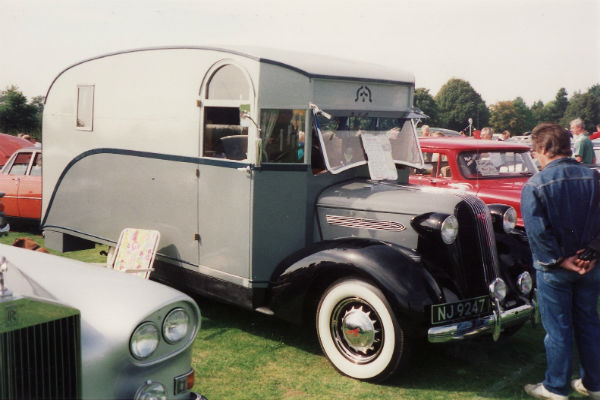 Image: Andrew Bone
5. The idea of an RV holiday is more than 100 years old
Sure, the technologically advanced motorhomes of today are impressive, but the concept of the campervan road trip is about as old as vehicles themselves. The first camper (the term 'RV' wasn't coined until the 1960s) set out back in 1910, and the entire industry celebrated its 100th anniversary with a year of events back in 2010.
Ready to learn more about the RV industry? What better way to do it than from behind the wheel of a motorhome rental. Find a depot near you.

---
---